Did you know there is a National Cheese Curd Day?  Thanks to my partnership with Culver's, I'm celebrating this awesome holiday (October 15) with my family and the ridiculously-good taste of Culver's Cheese Curds… read on for fun tips on how to make the most of your National Cheese Curd Day celebrations!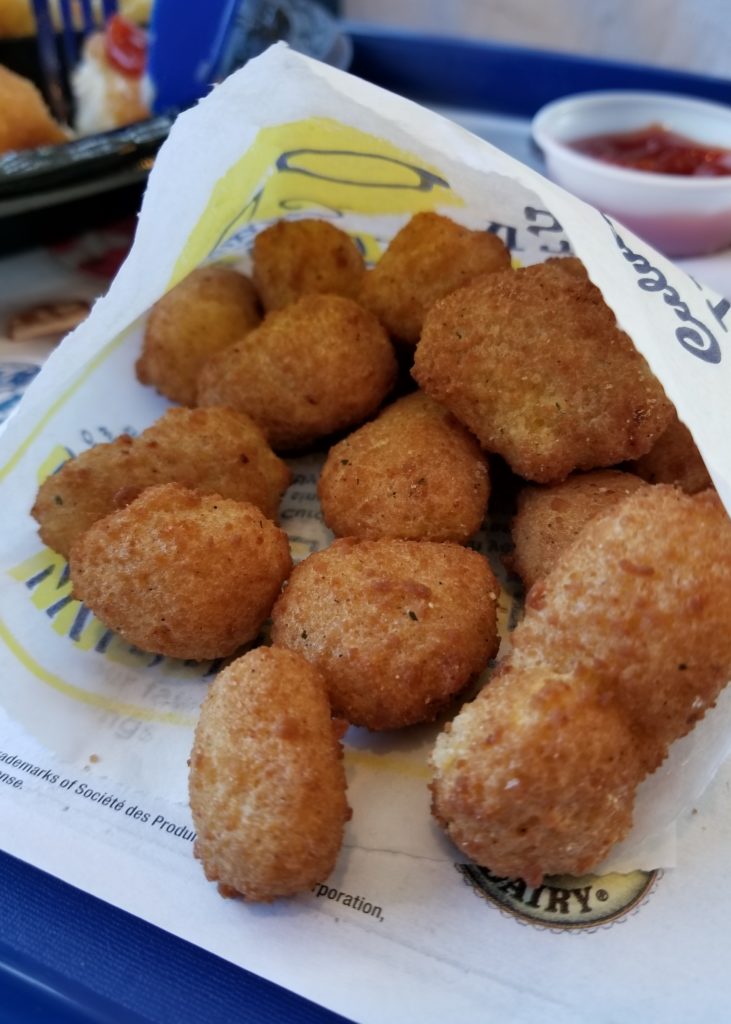 You want to have the best National Cheese Curd Day ever and I have just the steps to make that happen.  Follow these steps to enhance your celebration and well, use them any day you wish to delight in the ooey-gooey cheesy goodness of cheese curds!
Step-By-Step Plans for Celebrating National Cheese Curd Day
1. Round up your family and friends.  Sure, cheese curds are wonderful but we all know they simply taste better when you are sharing them with loved ones.  Don't want to share?  No worries, you can each order a bunch.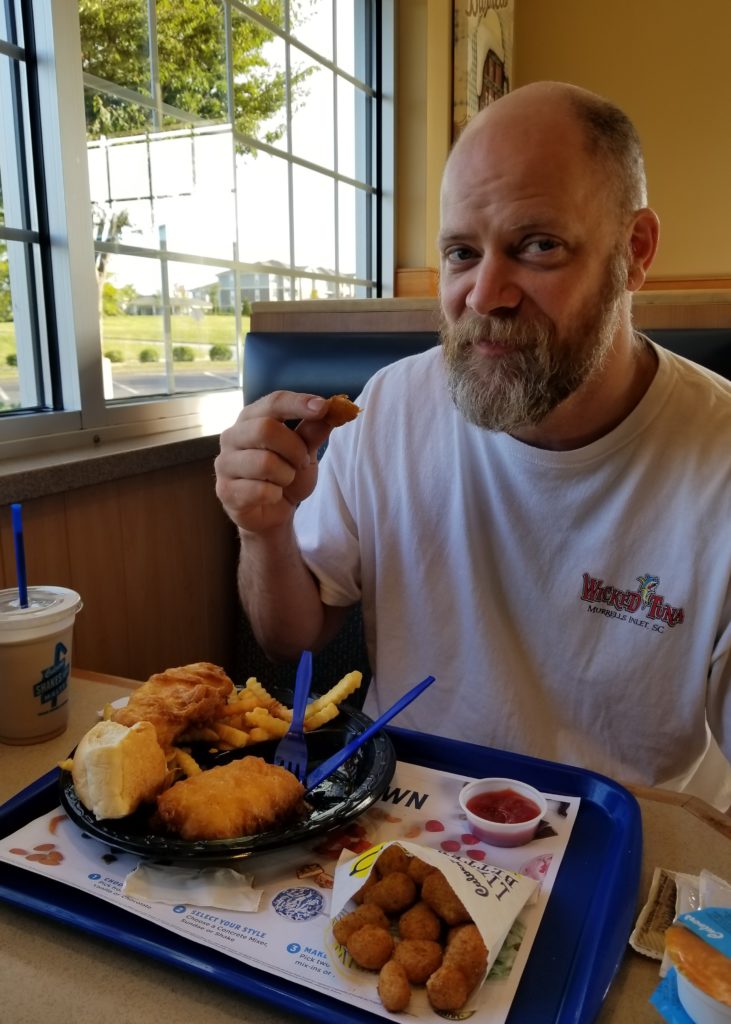 2. Check out Culver's 10 Tasty Facts for National Cheese Curd Day.  Want to be the life of the cheese curd party?  You'll amaze everyone with your knowledge of all-things-cheese-curds at Culver's.  If you want to take things a step further, create a fun quiz for your family and friends and rewards the winners with an extra cheese curd or two!
Be sure to also check out the Family to Family: Inside Wisconsin's Cheese Curds video for more insight:
3. Head out to Culver's.  Where will you find the best of the best cheese curds for your celebrations?  Right at your local Culver's!
Culver's describes their cheese curds as snackable, bite-sized chunks of white and yellow Cheddar cheese, breaded and deep-fried for a warm, buttery crunch.  We totally agree with this and would add that they are dag-gone-cheese-a-licious in every way!  Fresh, gooey, cheesy, with just the right amount of light breading and scrumptious flavor.
Some of our family members like to dip their cheese curds in ketchup or barbecue sauce for a little extra zing.  I've heard dipping them in a vanilla shake at Culver's can be quite and interesting flavor combo, too.  In the spirit of the holiday, try something new with your cheese curds to see what combos you prefer.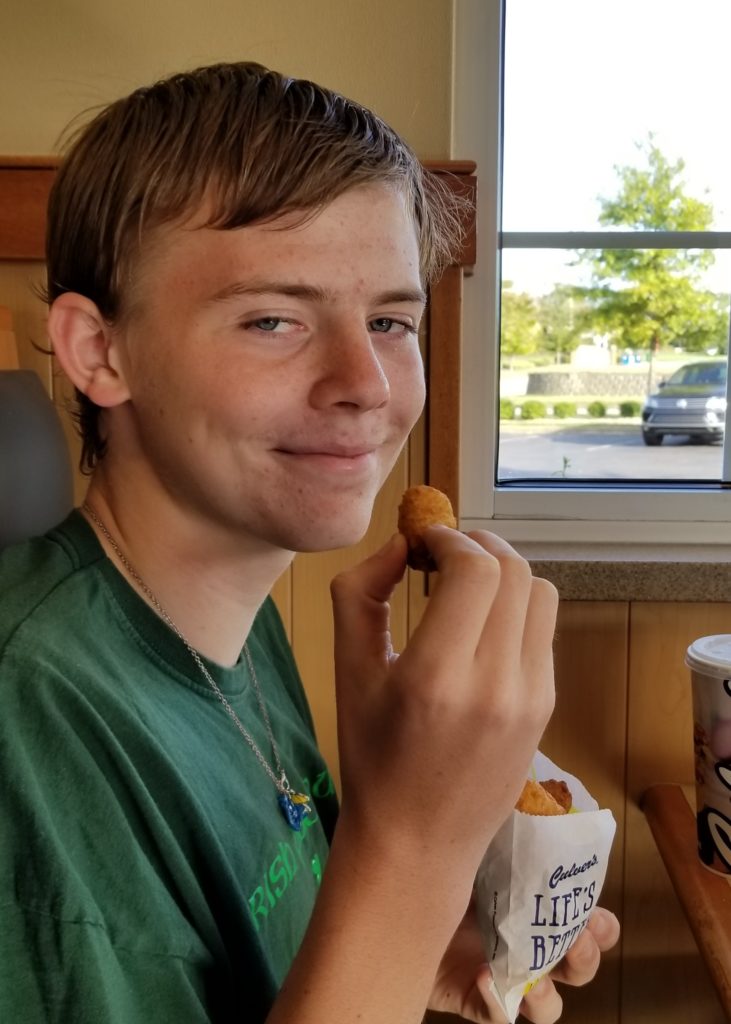 4. Gather 'round the table and savor each bite!  The easiest part of your National Cheese Curd Day mission is to enjoy each and every delectable bite of Culver's Cheese Curds.  Of course, there's no reason to stop at just cheese curds either, Culver's has a whole menu of deliciousness to accompany your cheese curd celebration.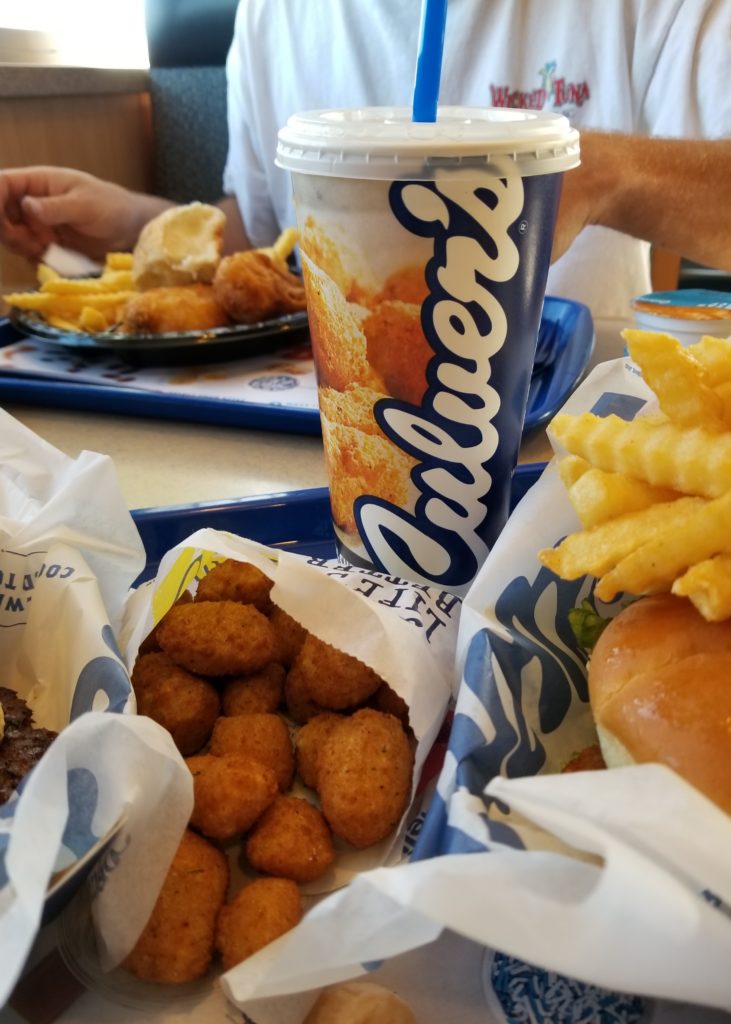 5. Insert some extra fun.  Remember the Culver's Cheese Curd trivia you learned earlier?  Now is the time to use it!  Delight your family and friends with fun facts or test their knowledge.
You can also have a cheese pull competition.  See who can pull their cheese curd apart and stretch the cheese out the furthest.  Tip: This works best when the cheese curds are nice and hot as they will be super stretchy.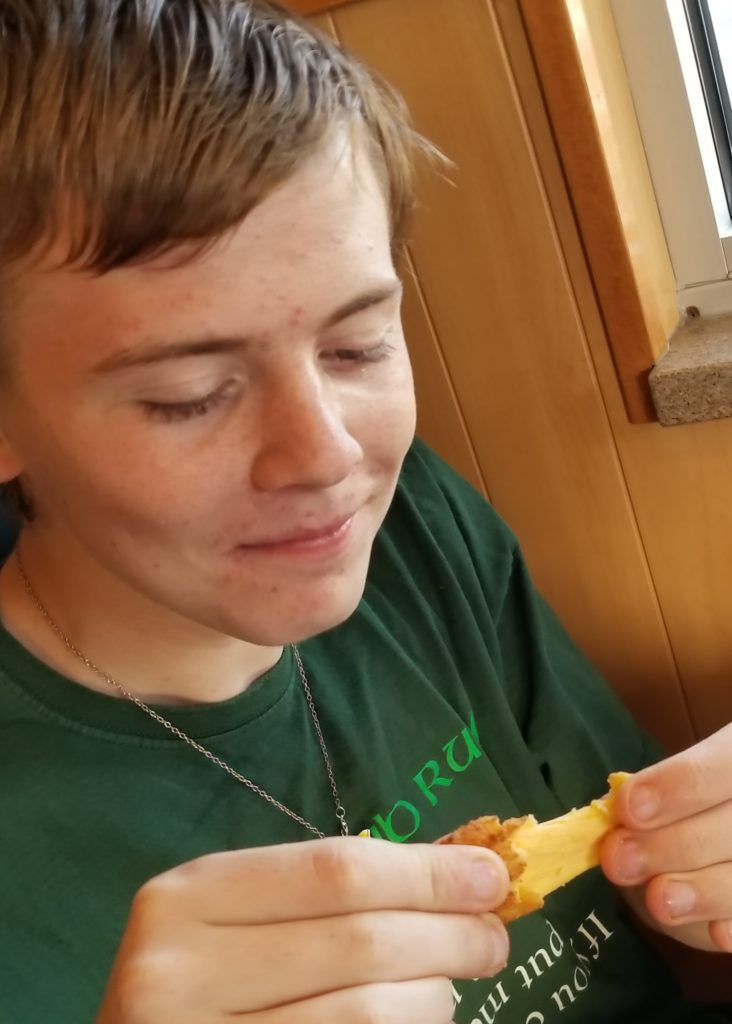 6. Say cheese!  Snap a photo with your Culver's Cheese Curds and you could find yourself Instagram famous… or well at least well liked by your friends and family following your accounts. Use the hashtag #CheeseCurdDay and tag @culvers in your social shares, too.  Be sure to check out the opportunity to show off your cheese curd poses for prizes at your local Culver's, too.  We spotted this sign at ours: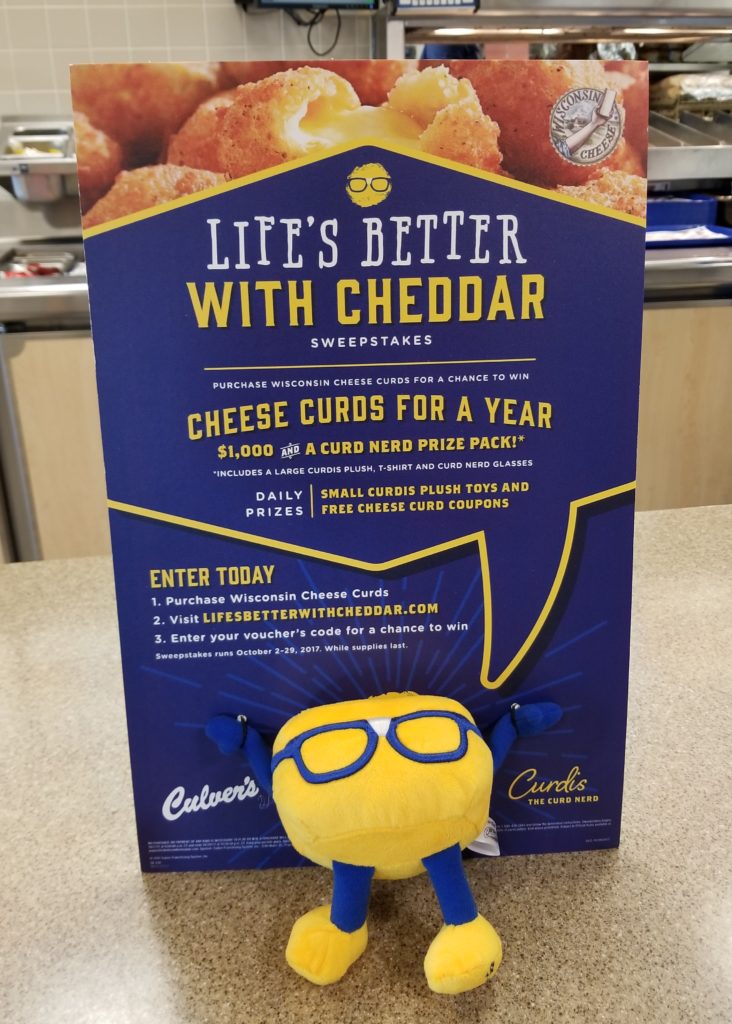 7. Rest.  Relax.  Repeat!  Enjoy your time out with family and friends and by all means, help yourselves to another round of Culver's Cheese Curds if the mood strikes you or make plans to return for another fun outing.  A National Cheese Curd Day celebration at Culver's is well worth repeating!
Win some Culver's Cheese Curds!
In honor of National Cheese Curd Day, One (1) Rural Mom reader will win four (4) coupons, each good for one (1) order of Culver's Cheese Curds to help you and your crew celebrate!
Open to US residents only, 18+.  
How will you celebrate National Cheese Curd Day?  Who will you invite to enjoy the celebration with you? 
This is a sponsored conversation written by me on behalf of Culver's. The opinions and text are all mine.