I love a good old fashioned harmless prank – you know the kind I'm talking about – the kind that makes you laugh so hard your abs (or lack thereof) hurt the next day. Pranks are a great way to create laughter and fun memories you'll think about for years. Imagine a world without pranks – there would be no such thing as wedding toasts or retirement roasts!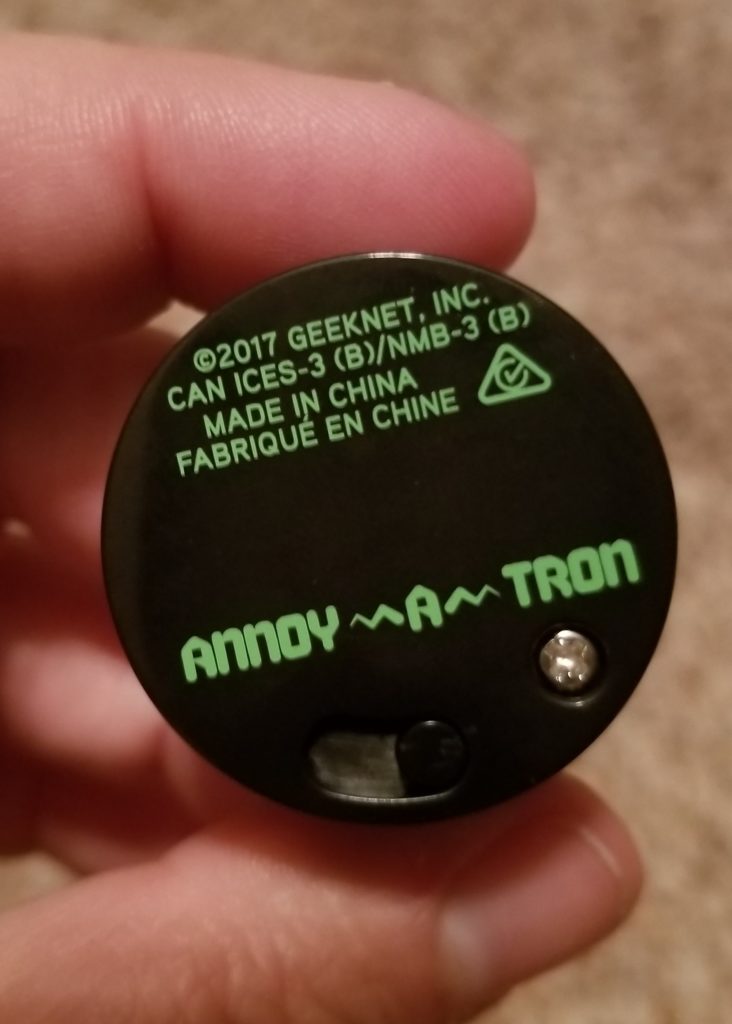 Other than April Fools' Day, I can't think of a better day to play a prank than Halloween. Because I'm in the pranking state of mind this time of year, when I was offered the opportunity to prank my family with Annoy-A-Tron  Prankster Pack, I emphatically said yes!
Annoy-A-Tron is a ThinkGeek exclusive and creation.  There are 3 Annoy-A-Tron devices included in the pack. You get the original Annoy-A-Tron, Ringtone Annoy-A-Tron, and Evil-A-Tron.
Have you ever heard a sound over and over again every few minutes and you can't figure out where it's coming from? Me too, and it drove me CRAZY until I figured out what it was! That's exactly what Annoy-A-Tron does! It just keeps repeating annoying sounds like beeps, cat's meows, door knocks, crickets, and doorbells. Then you get to watch someone go nuts trying to find it.
This is perfect for pranking officemates – they can't just leave work to get away from the sound, but they don't want to get up and look for it either because they'll look like a nut! (Imagine my evil laugh right about now…!)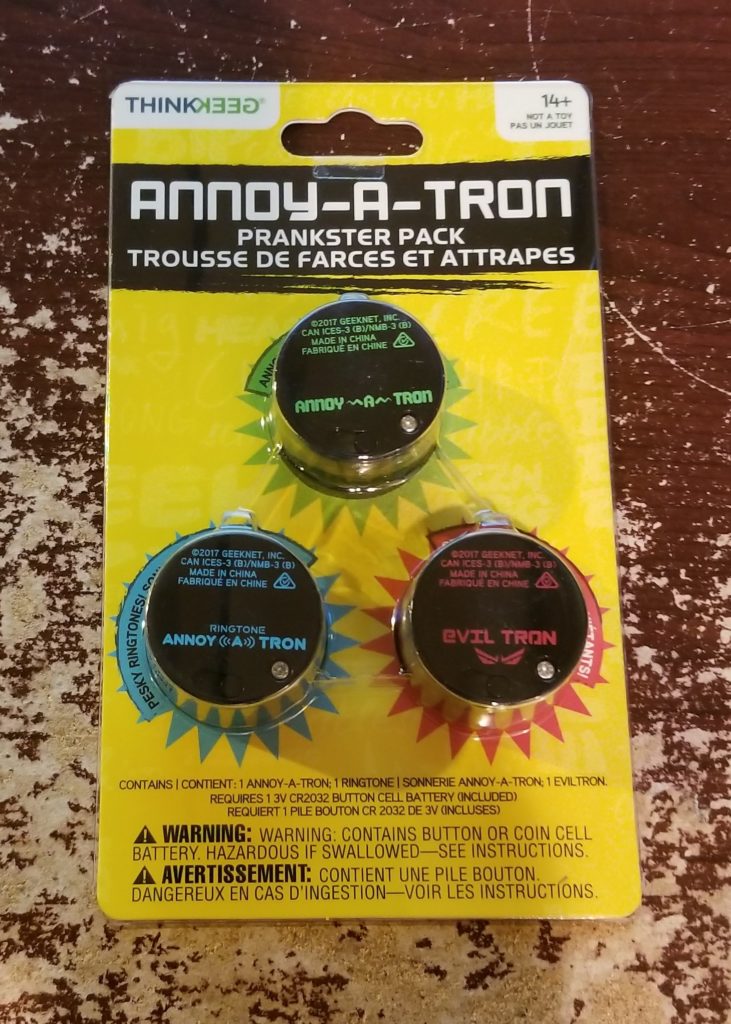 Ringtone Annoy-A-Tron is for the person who is too attached to their phone. It will mimic a ring, vibrate, and make other noises so that your victim thinks their phone is going off. They'll pick it up, see that it's not, put the phone down, and it will happen again. You'll watch and giggle from afar as they question their own sanity. I could see parents using this one to teach their teens a lesson!
Evil-A-Tron, the third Annoy-A-Tron device, is the one that's perfect for Halloween pranking! This one makes all sorts of unsettling noises like unexplained creaking, a child's sinister laugh, and an eerie voice saying, "Can you hear me?" Imagine that one on your porch greeting trick-or-treaters? How fun! The magnet inside allows it to be easily hidden.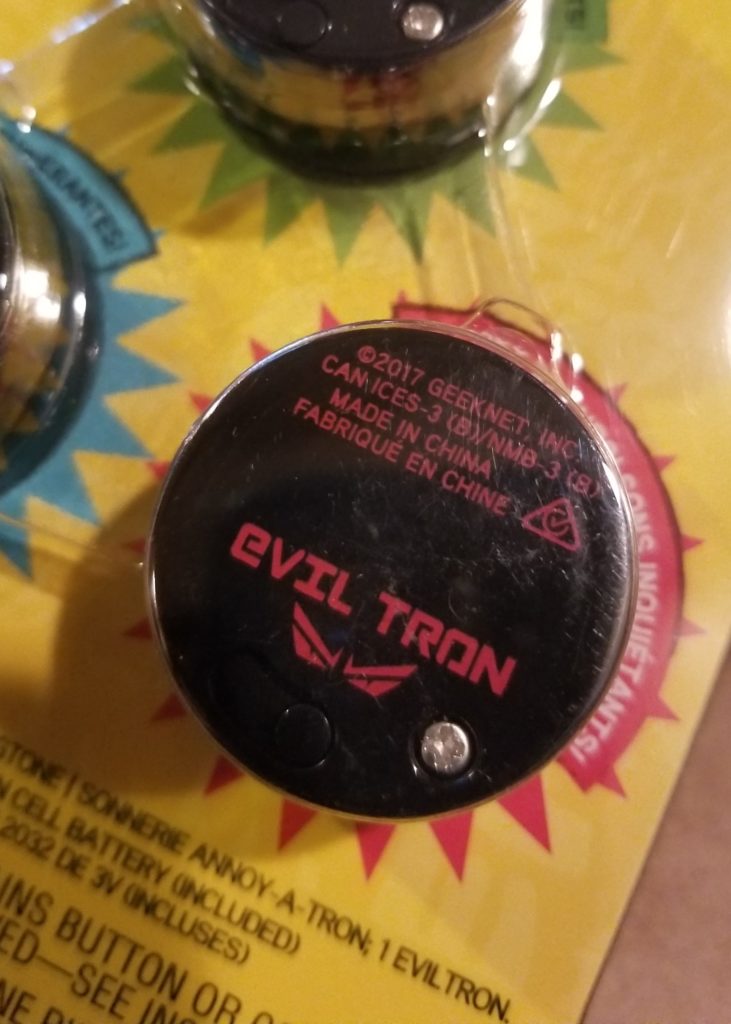 The Annoy-A-Tron prankster pack also makes a fun stocking stuffer for other prank lovers in your life. Make sure it's on, though – watching people open gifts is much more fun when they can't figure out why their stockings are meowing at them! Don't worry about the batteries dying. The included CR2032 batteries last over a month, so even if you start at Thanksgiving dinner, Annoy-A-Tron will allow you to successfully prank your family all throughout the holiday season. You're doing them a favor, really. Next Thanksgiving, the stories around the dinner table will be much more entertaining!