Do you have a safety routine for your Halloween?  Thanks to my ambassadorship with Oriental Trading, I'm sharing some of my best Halloween Safety Tips for rural moms to help you have an awesome Halloween experience!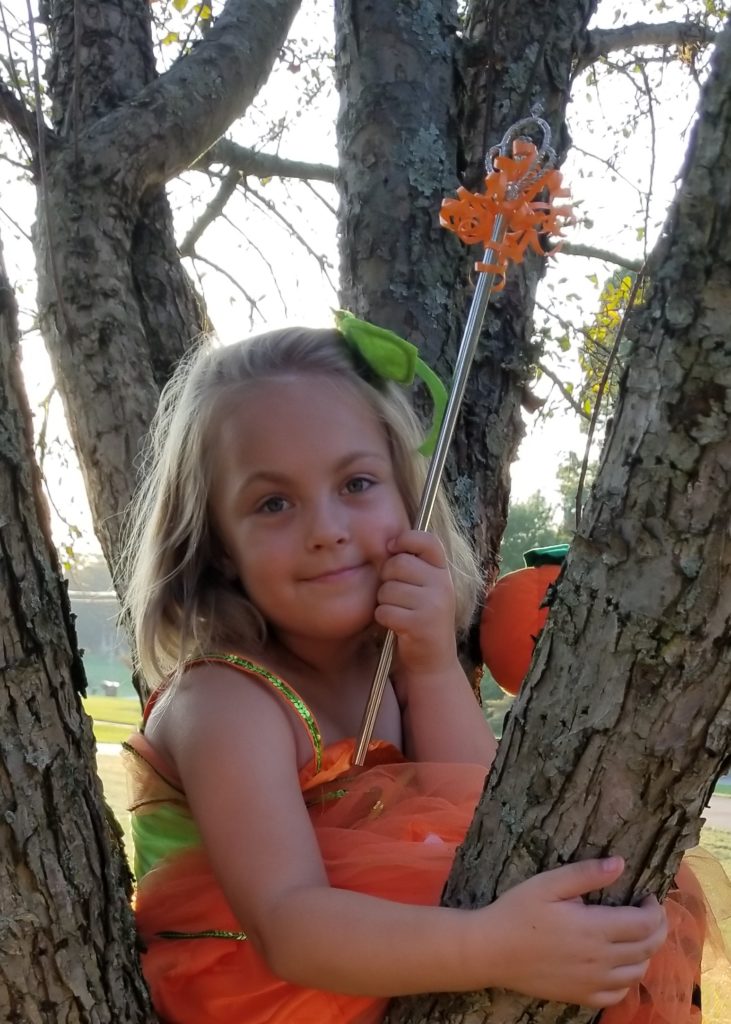 When we were kids, Halloween was a much safer experience. We still had to be careful to be treated and not tricked, but things weren't quite as scary as they are now, even in small towns and rural areas.  Though we may have to take more safety measures than we used to, Halloween can still be lots of fun, just follow some simple Halloween Safety Tips to help keep your kids safe.
Only go to houses you trust. The best rule is that if you don't know the person that lives there, or have friends or family in the neighborhood who know the area, you probably shouldn't be knocking on their door. We all know kids love to fill their Halloween buckets and this may limit that.  You can certainly supplement your trick-or-treat experience by visiting neighborhood businesses or by having fun festivities and trick-or-treat stations around your own home.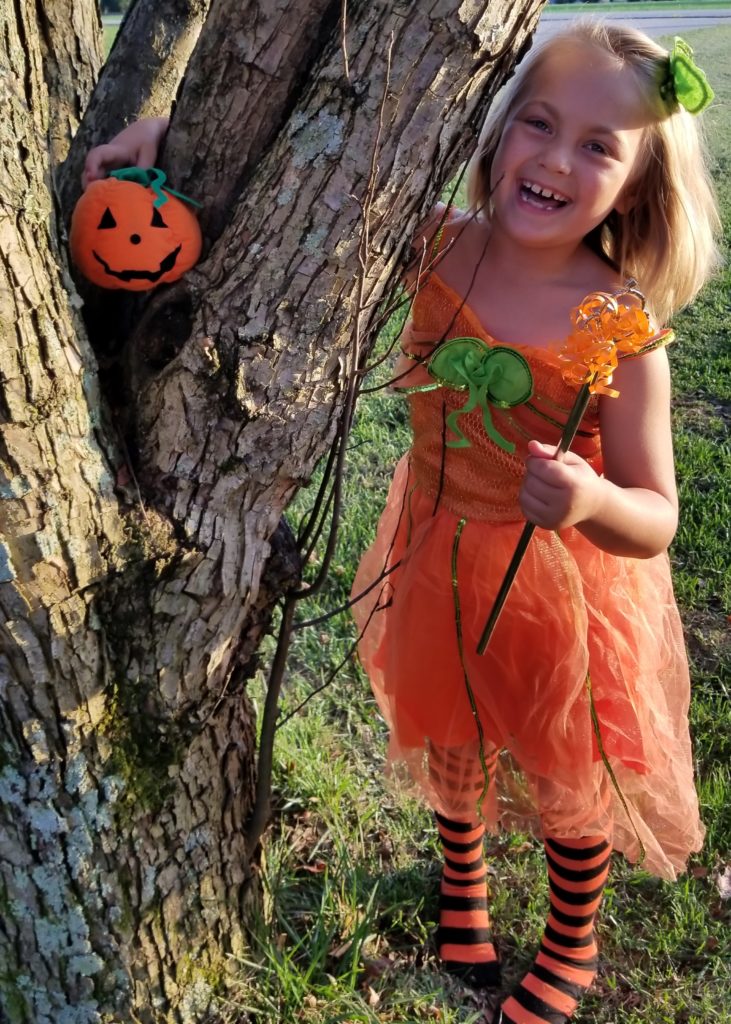 Older kids don't want to trick-or-treat with their parents, but it's a good idea to never let your kids go trick-or-treating alone, no matter their ages. Even for kids that know the neighborhood like the back of their hand, the buddy system is super important. The more buddies, the better!
Be seen! It's really important that kids are noticeable on Halloween. So many costumes are dark colored, making it hard for cars to see kids running into the street, especially on rural roads where there are often no street lamps to help provide light.  Reflective clothing is a must! Another option is light-up clothing, like this adorable light-up Pumpkin Princess costume (pictured) from Oriental Trading. Fiber optic lights are built right into the skirt. How cool is that?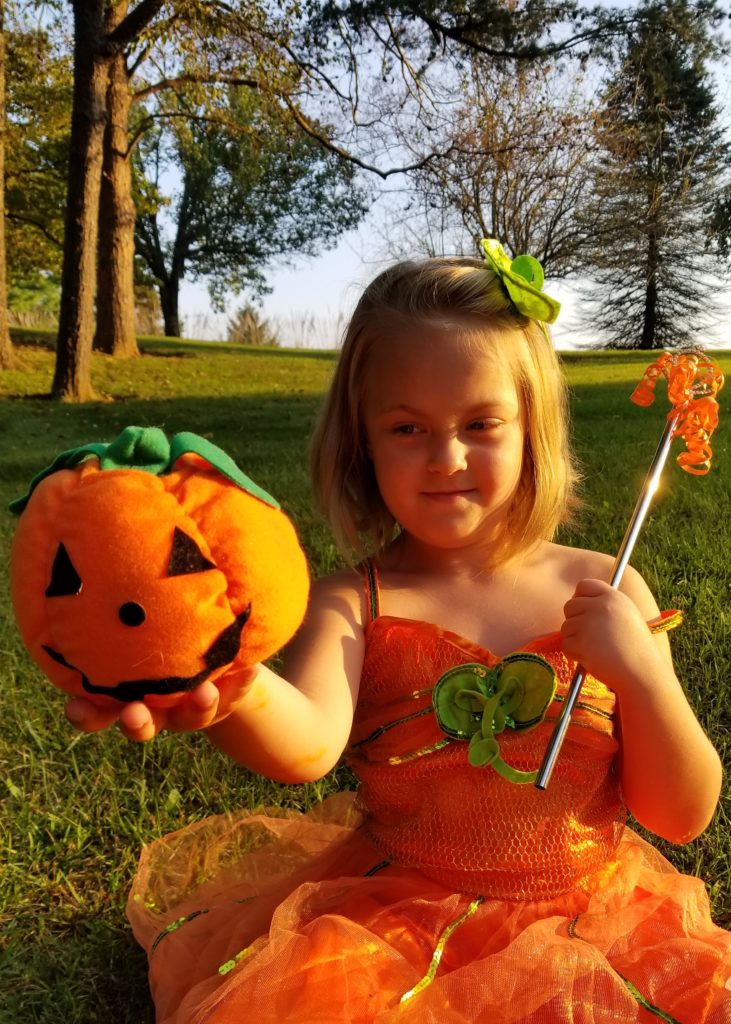 While we're talking about lights, a flashlight is a must if you plan on being out after dark. You can use a regular flashlight or go with something Halloween-themed, like these mini Halloween flashlights, also from Oriental Trading. These are cute, perfectly portable, and even make great treats for your neighborhood kids instead of candy. Additionally, they'd make great favors for school or scout Halloween parties!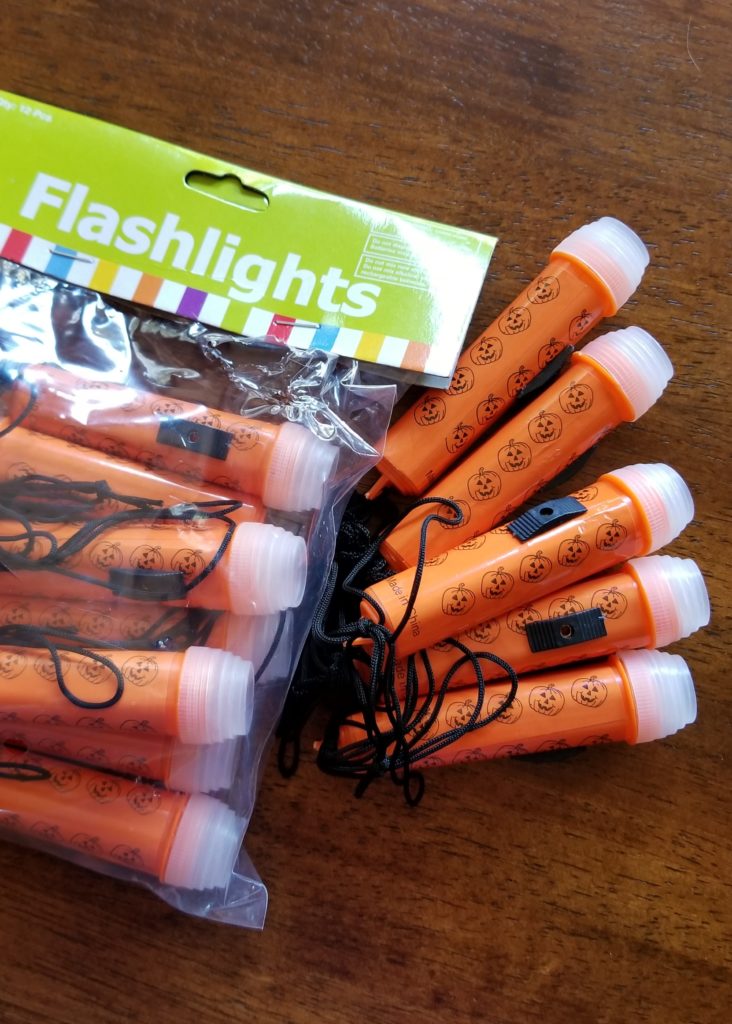 Speaking of parties, it's not unusual for families to skip the trick-or-treating altogether. Some neighborhoods are even banning it for the safety of the kids. In place of traditional trick-or-treating, many schools, churches, and community organizations will have Halloween parties or trunk-or-treats. These options are also great for younger children – an after school event still allows them to have fun but get to bed at a decent hour!
Consider the weather. This isn't so much a safety tip as it is a reminder. If you live in a place that can get chilly at the end of October, it's good to choose Halloween costumes that have layering capabilities. In addition, you might want to buy a costume a size larger than your child wears so that it can be layered on top of warmer clothing. You can't really show off an awesome Halloween costume if you have to wear a coat over it!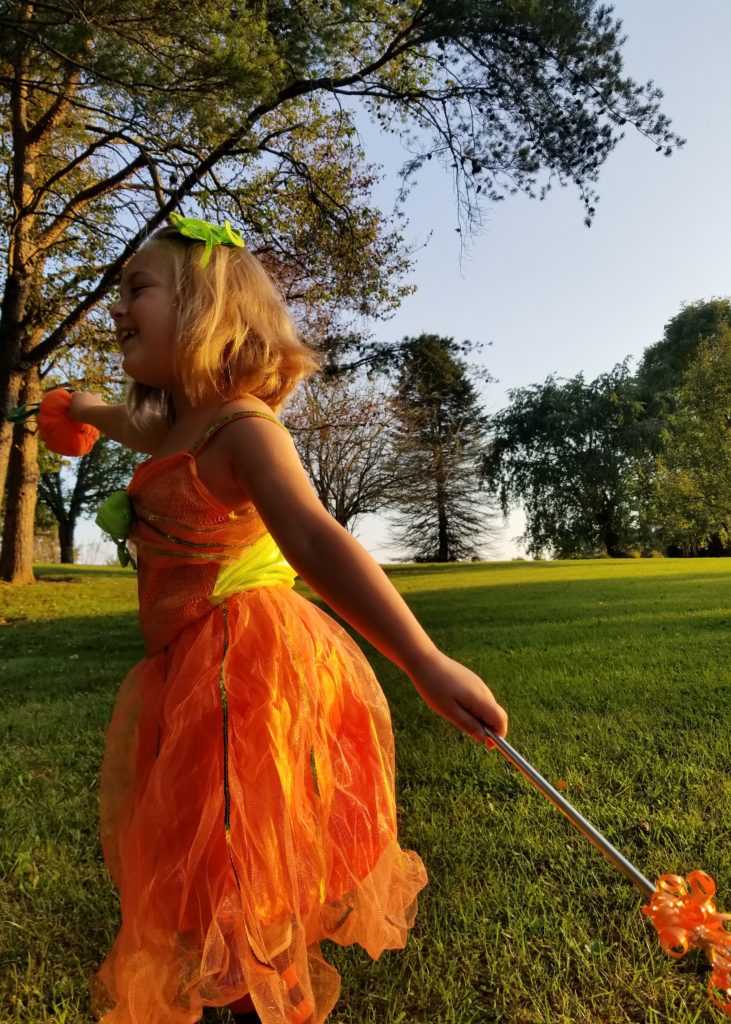 Even though we have to be a little bit more diligent about Halloween safety then we used to, it's still a favorite holiday for so many families. Do you have any tips to share?