Ever wish for some fun mom time away from the kids?  Me, too!  Today, I'm sharing my thoughts on the subject, exciting information on FUN MOM DINNER and a great giveaway in partnership with Momentum Pictures… read on!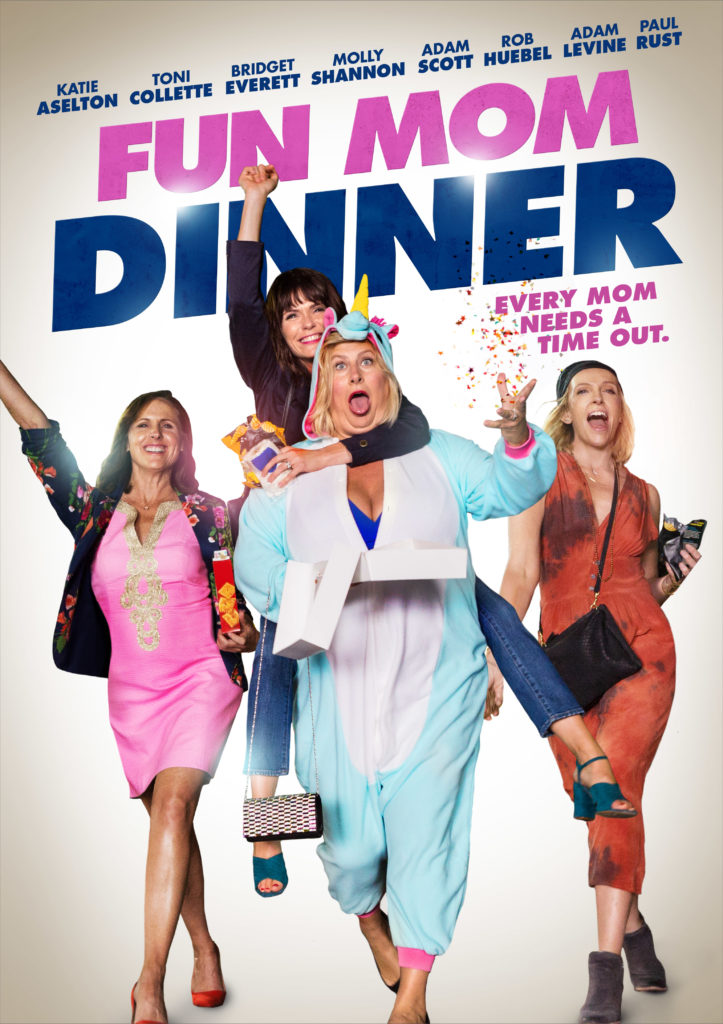 Motherhood is no easy task.  Sure, I find plenty of joy in raising my children, but the job of being a mom is no cake walk. We are constantly in mom-mode 24/7 and some days, the challenges are daunting.
One piece of advice my mother gave to me with my first child was to remember to take some time-out for myself.  She's told me this often over the years as I'm very family-oriented and sometimes need a nudge to let go and venture out without the kids in tow.  Looking back now, I'm so glad I had this encouragement as it truly helped me maintain a sense of self while raising my children and okay, may have saved me from going a little batty from time to time, too!
Seriously, we all need a life outside of raising our kids and friends to share some flat out fun time with.  In the film, FUN MOM DINNER, this is exactly what the four moms in the movie set out to do.  A group of women, whose only common ground is their kids' preschool class, decide to get together for a harmless "fun mom dinner."
And since it's an exceptional comedy film, you can imagine the mayhem that follows. I've never quite had the mishaps these moms do, but after seeing the preview, I think I'd rather enjoy the experience… or well, at least the laughter!
Watching the trailer makes me excited to see the film because I know it's one I'll relate to.  I also love a good comedy and with this cast and premise, I know it's going to be great!  Don't have to wait to see the film either, FUN MOM DINNER is now in select theaters and On Demand, find it on iTunes.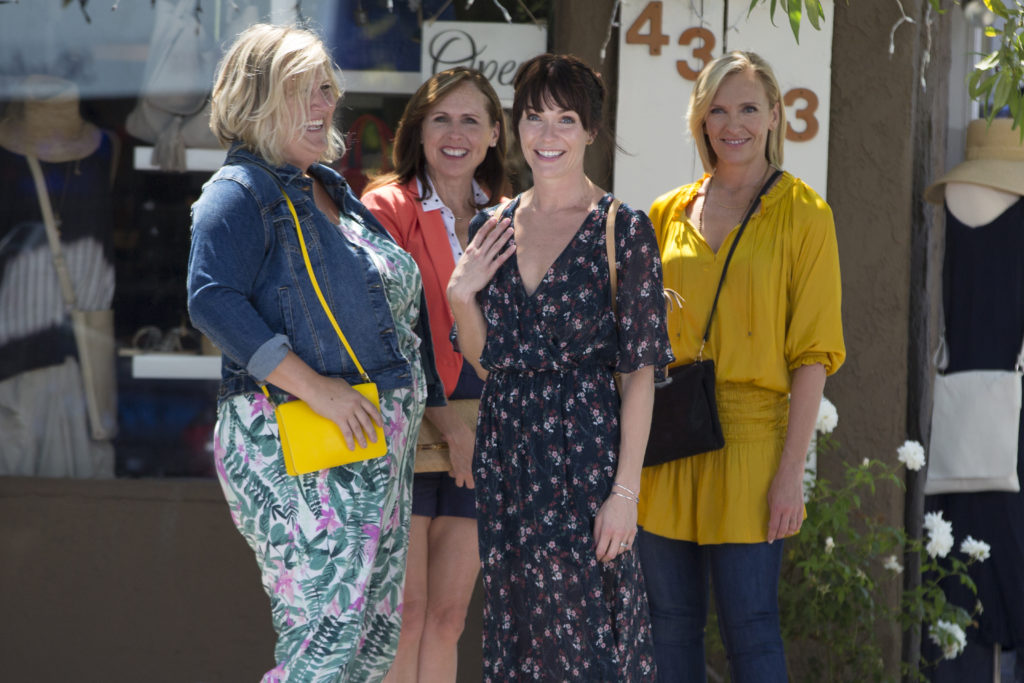 About FUN MOM DINNER
Four moms whose only common ground is their kids' preschool class, decide to get together for a harmless "fun mom dinner." The night begins as a disaster, but the combination of alcohol, karaoke, and a cute bartender, leads to an unforgettable night where these seemingly different women realize they have more in common than motherhood and men.
The upcoming comedy stars Toni Collette, Molly Shannon, Bridget Everett, and Katie Aselton.  Rated R
Learn more about FUN MOM DINNER by following along on Twitter , Facebook , and Instagram .  Look for hashtag #FunMomDinner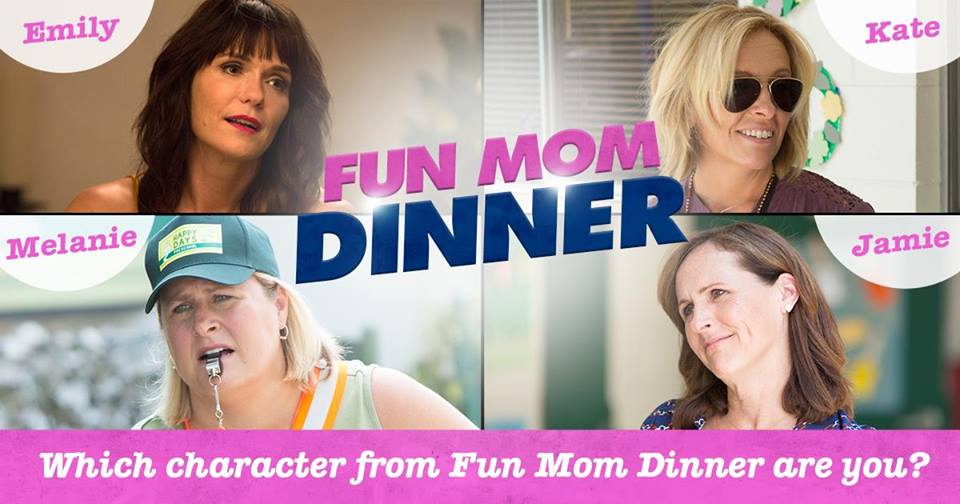 Fun Mom Dinner Quiz 
Which #FunMomDinner mom are you? Take the quiz to find out! http://funmomdinnerquiz.com
My results connected me with Kate (Toni Collette) which actually made me smile as she definitely ranks high up all-time favorite actresses!  It's also fitting as she has a house full of kids and is a bit burnt out on the mom scene – I think we can all identify with that feeling from time to time.

Win a FUN MOM DINNER Prize Pack!
What's your ideal Fun Mom Dinner?  For me, it would include good friends, good eats and plenty of great wine!
Thanks to our partnership with Momentum Pictures, one (1) Rural Mom reader will win a FUN MOM DINNER Prize Pack for you and your friends to have a fun mom night!
Prize pack includes:
$50 Visa gift card for your own Fun Mom Dinner
Cameron Hughes Wine, one bottle of Chardonnay and Cabernet (valued at $27 each)*
Cameron Hughes best-selling Lot 549 Eola-Amity Hills Chardonnay and the deliciously smooth Lot 540 Cabernet with notes of blackberry and cassis are sure to be an amazing addition to your Fun Mom Dinner!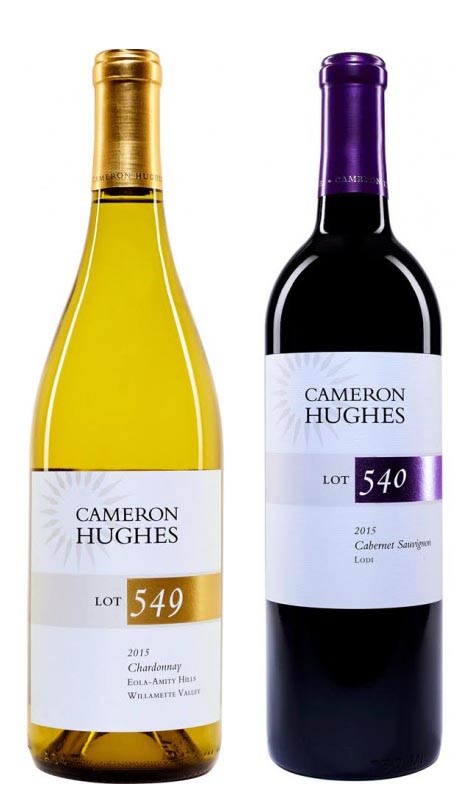 Open to ages 21+, US mailing addresses only
Prizing courtesy of Momentum Pictures
*Cameron Hughes Wine can ship to the following states: Arizona, California, Colorado, Connecticut, District of Columbia, Florida, Georgia, Idaho, Illinois, Indiana, Iowa, Kansas, Louisiana, Maine, Maryland, Massachusetts, Michigan, Minnesota, Missouri, Montana, Nebraska, Nevada, New Hampshire, New Jersey, New Mexico, New York, North Carolina, Ohio, Oregon, Pennsylvania, Rhode Island, South Carolina, Tennessee, Texas, Vermont, Virginia, Washington, West Virginia, Wisconsin and Wyoming.
ENTER via the Rafflecopter below:

Which FUN MOM DINNER mom are you?  What would you do on your ideal fun mom dinner out?