It's beginning to look a lot like Christmas…in July, that is!
Our family loves Christmas, so celebrating twice a year seems fitting! And I can't think of a better place to celebrate Christmas in July than in Santa Claus, Indiana! We recently spent some time at Lake Rudolph and Holiday World & Splashin' Safari, and we had such a great time!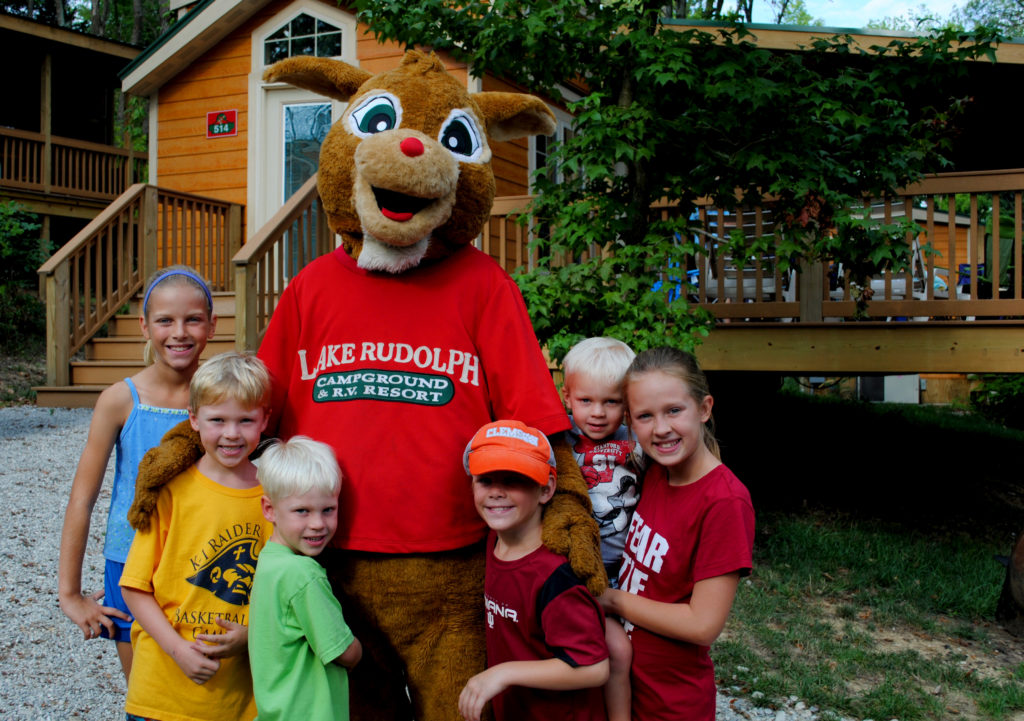 The best thing about Holiday World is that it's the perfect destination for the entire family. There are enough rides and attractions to ensure that kids of any age (including those of us who are only children at heart) have plenty to do. They're even categorized appropriately; child, mild, and wild.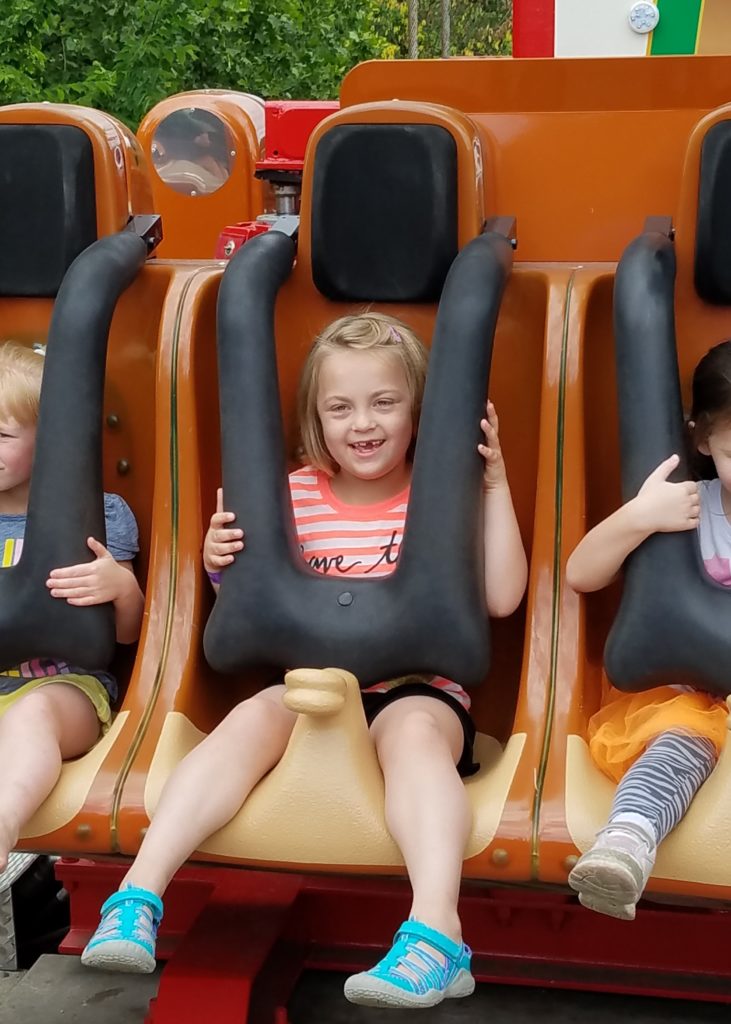 Child rides include Rudolph's Roundup, a mini merry-go-round and Safari Sam's SplashLand, which is a spot where even the littlest littles can cool off because the deepest water is only 18 inches! However, those who like to live on the wild side will enjoy a wide variety of thrilling roller coasters and slides including The Mammoth – the world's longest water coaster!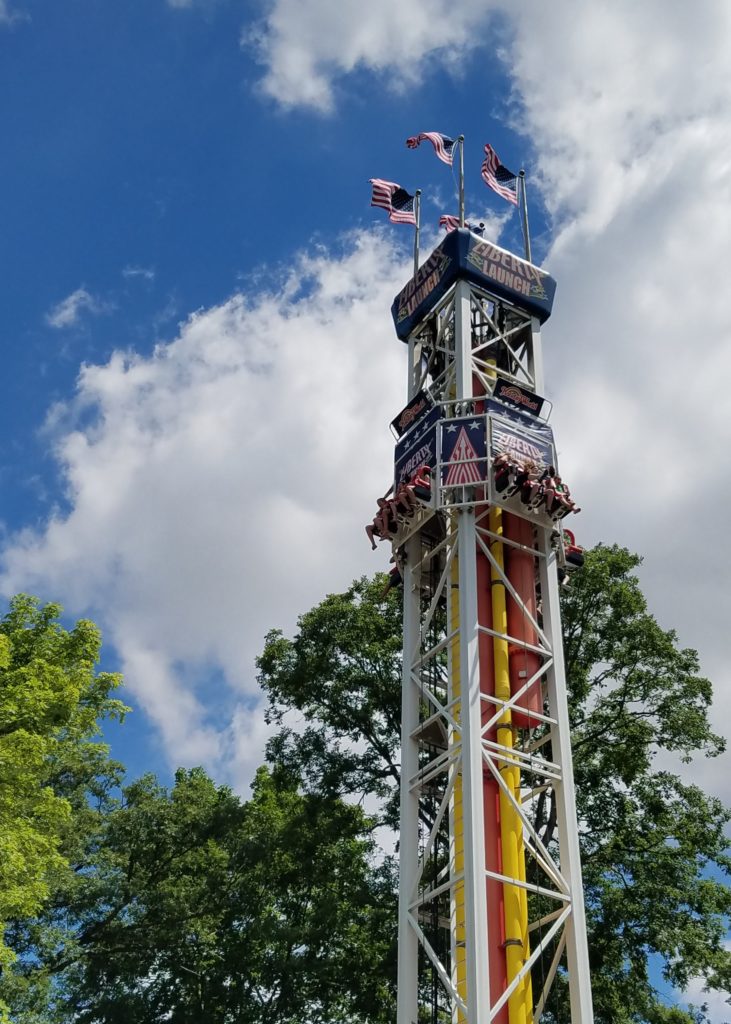 Three of the top reasons we love visiting Santa Claus, Indiana for Lake Rudolph and Holiday World & Splashin' Safari are:
It's an awesome, wholesome place to visit where you can simply relax, disconnect from work and daily chores and reconnect as a family.  It's a multi-generational theme park and campground with activities, food options and pure enjoyment for everyone.
Location, location, location!  It's so close to so many major cities, easily within driving distance.  We live just outside Louisville and it's just under two hours, making it a potential day trip, but it's well worth staying overnight for us to spend two days in the park (when you buy online or at the park, you'll get an amazing discount for the second day!)
Budget-friendly.  With free parking, free drinks, free sunscreen and two theme parks for a very low entry fee, Holiday World & Splashin' Safari are very pocket-book-friendly for families.  Lake Rudolph also has a variety of packages and accommodation options for every size family and budget.  With their free shuttle service, swimming pool and awesome activities throughout the day, you really get a huge bang for your buck, too.
Whether you are looking for some family fun in the sun or an amazing treat like our favorite Cinnamon Roll Funnel Cake, there really is something for everyone.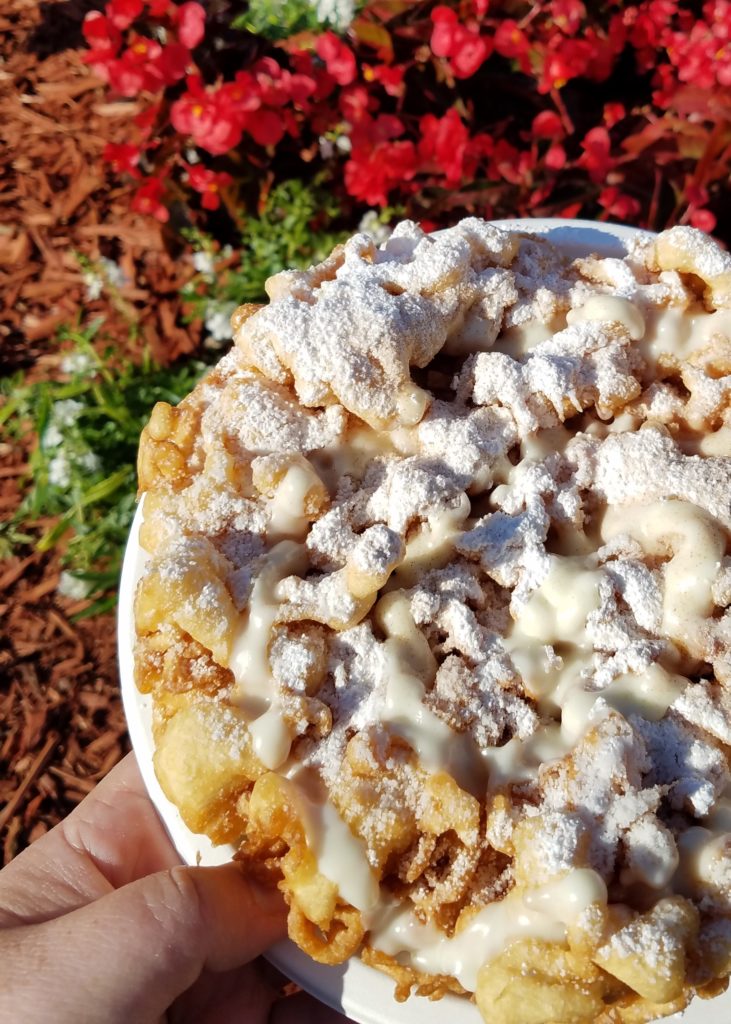 When your belly is full or you want to rest in the shade for a bit, there are also plenty of shows to take in at Holiday World. Holidog and Friends encourage the little ones to sing and dance, Santa's Storytime is a fun place to hear a story from everyone's favorite Christmas celebrity, and WOW: World of Wonder offers all sorts of street entertainment for all ages.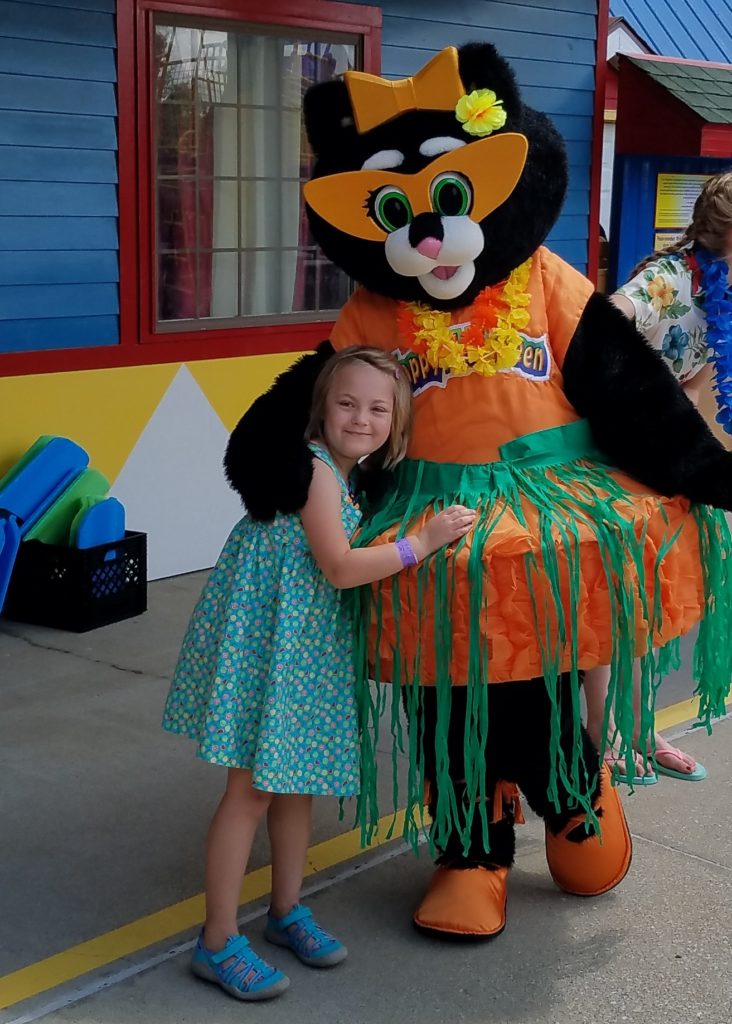 Holiday World also hosts many themed events throughout the year. For example, upcoming shows include Rock the World Christian Music Extravaganza and Happy Halloween Weekends. Currently, every Friday night in June and July kicks off the weekend with a firework show.  Our favorite show is Dive! The incredible divers will truly take your breath away with their amazing skills!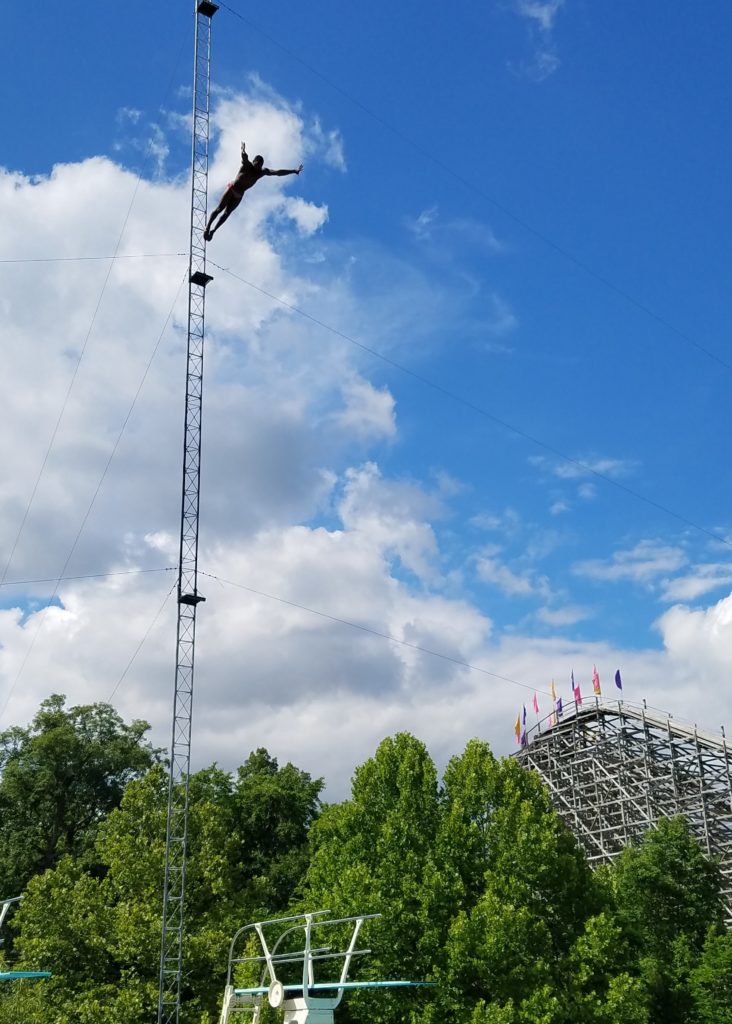 As you can imagine, all this fun makes a family pretty exhausted! Thankfully, we had a campsite at Lake Rudolph, which is conveniently next door! The two businesses complement each other perfectly. Some of the perks of staying at Lake Rudolph included discount tickets and free shuttle rides to Holiday World. Not having to worry about parking is one of the best things ever!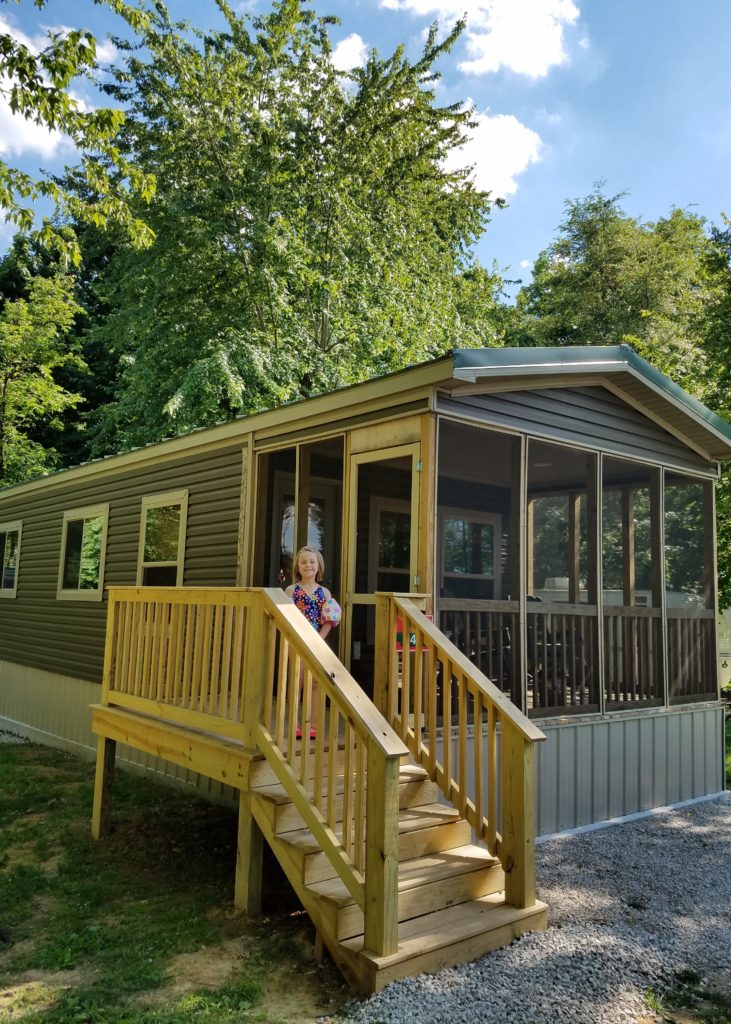 Once back at the campground, the fun just continues. You can relax in one of the 258 air-conditioned (and heated in the fall and winter) Cabins, Cottages & Rental RVs or head out into the campground for some more Christmas-themed activities. Some of the offerings include Santa's Splashdown Waterpark, Blitzen Bay swimming pool, gem mining and mini golf. There are lots of rainy day activities at Lake Rudolph, too – they've got a pretty extensive arts and crafts schedule with things on it like pillow making, candy art, and ceramics.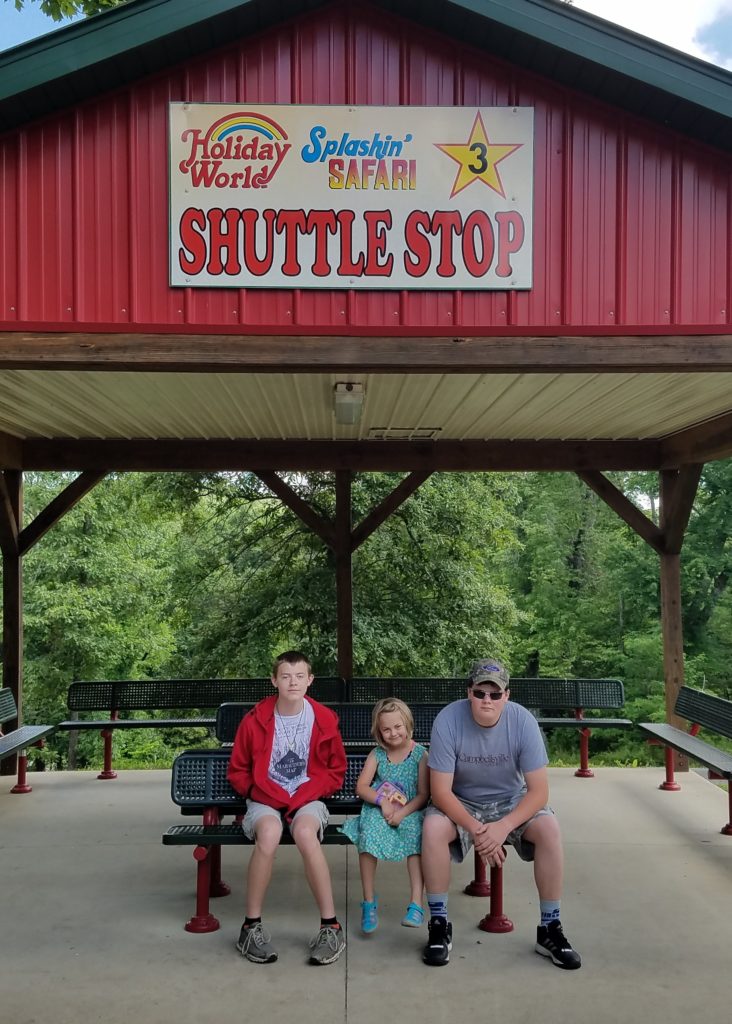 The cabins and cottages are very comfortable and well-equipped with everything you'd need, but if you want to really "rough it", there are plenty of tent sites, too. Either way, you're sure to have a great time.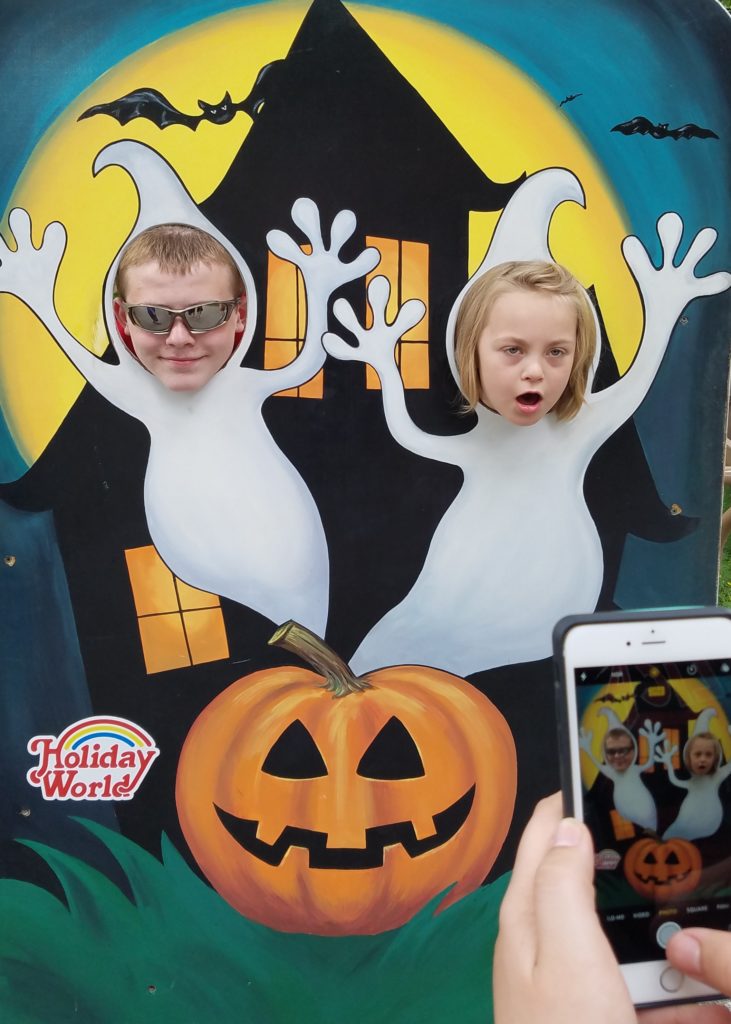 We really enjoyed our stay at Lake Rudolph and Holiday World. Christmas (and all the other fun holidays!) twice a year is the best idea ever!