Step inside Pixar Animation Studios and you can sense the bubbles of creativity floating by, just waiting to burst into a new sketch, idea or bit of dialogue that will become part of the next hit film.  From the second we walked onto the campus, I felt energized, full of curiosity and ready to soak in the vibrancy of this very special entertainment industry hub.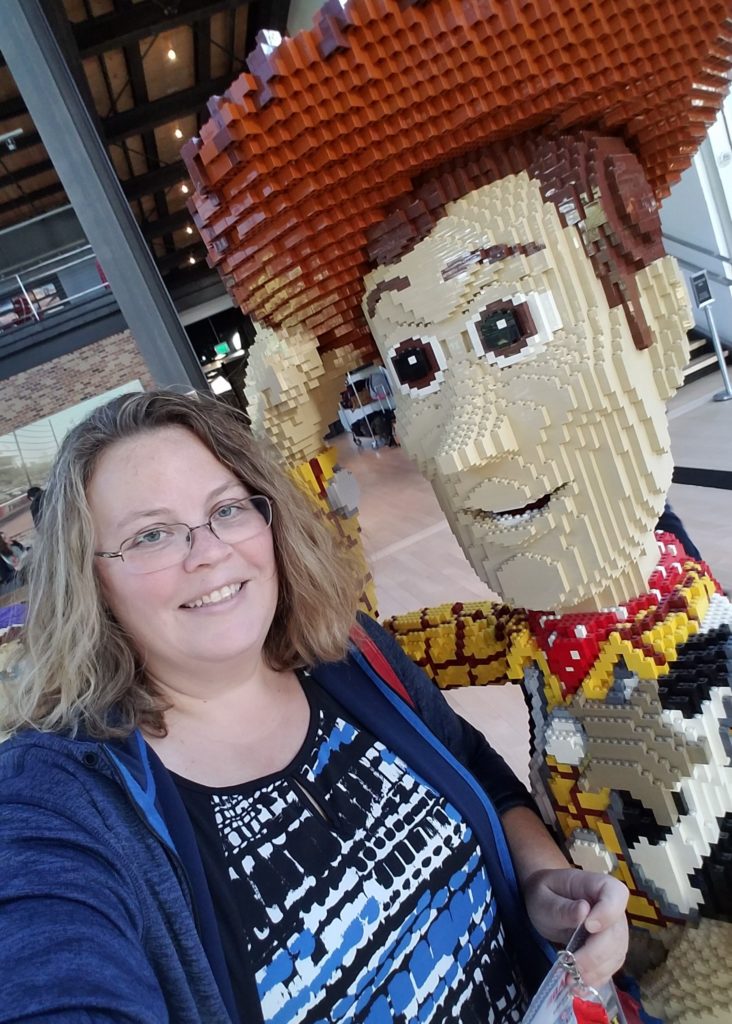 My visit to Pixar Animation Studios was part of an all-expense paid press trip centered on insights and a celebration of the upcoming CARS 3 film (in theatres June 16th.)  I've been blessed to partake in several exclusive Disney events and as I've found with them all, there's an abundance of magic to every element of the Disney family enterprise. 
Some journeys refresh your spirit, others speak to your soul – my visit Pixar accomplished both but surprisingly, also enhanced my connection to nature.  There's no doubt that this eco gal loves spending time outdoors and I found the Pixar Animation Studios campus to be a wide open space full of wonder.  From meticulously landscaped grounds to the thoughtful integration of garden and workspace, there is a beautiful harmony in the design.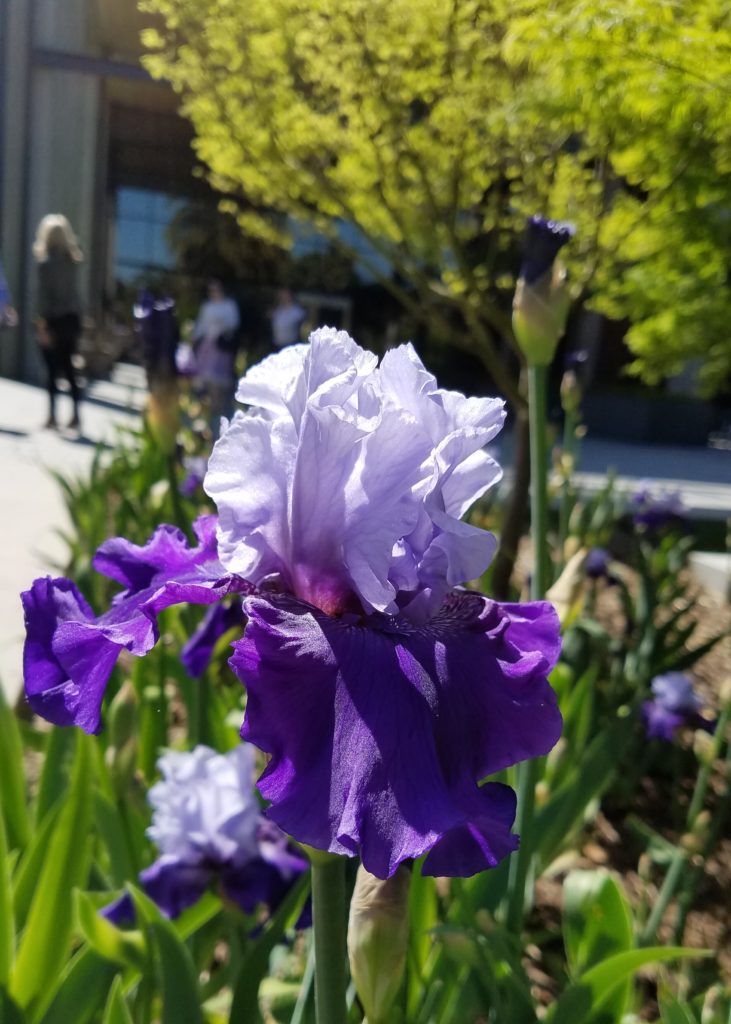 I honestly had to remind myself to focus on exploring all aspects of the campus, else I would have found myself completely captivated by the sixteen acres of natural splendor modeled after the regions of California.  And while I could have spent all day dallying around the grounds, I would have missed out on the 9 gazillion other fascinating aspects of this delightful space.
Like the familiar characters who greet you along the journey,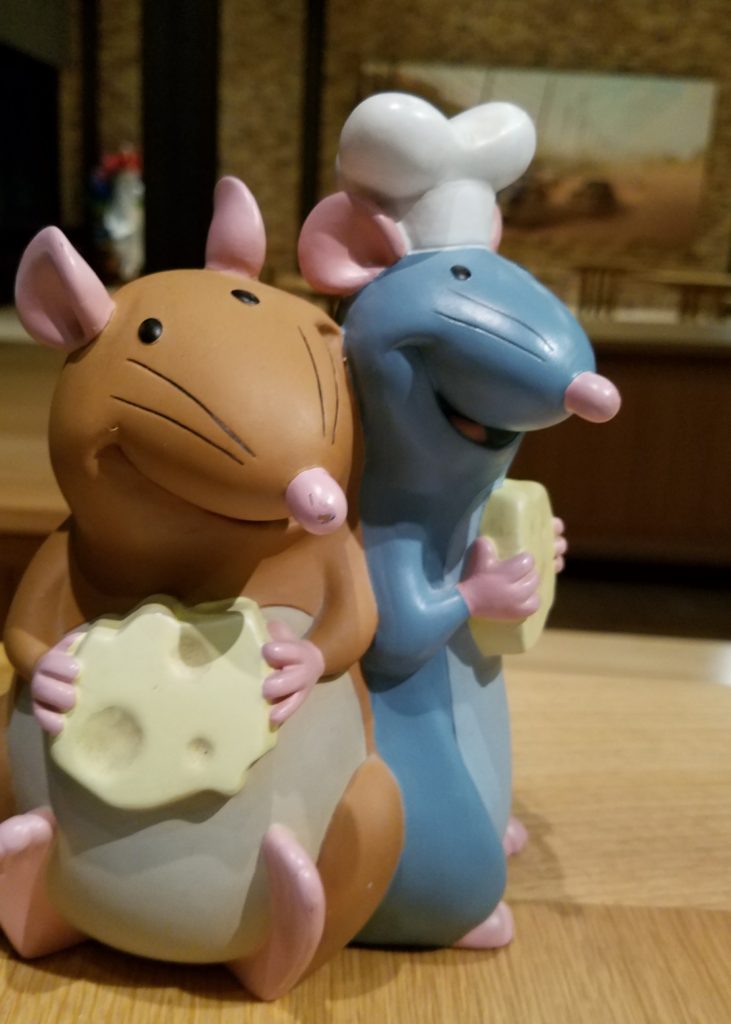 the icons that light your path,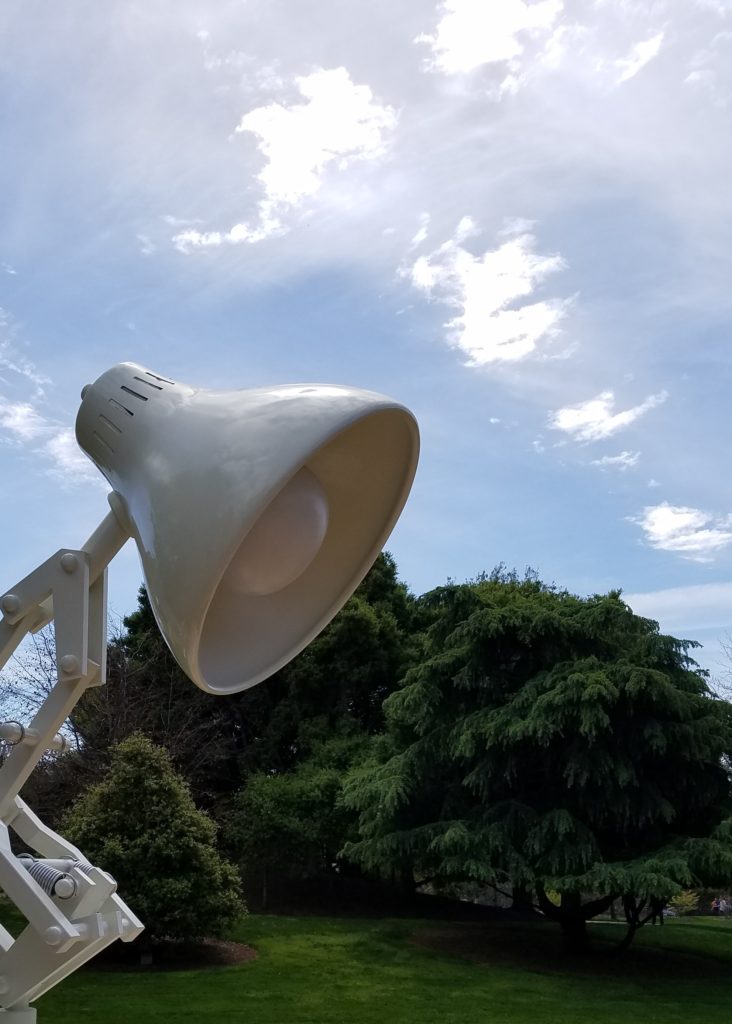 and the wonderful synergy of the teams that work magic every day to bring us the best in animation entertainment!
Our group had an amazing time from start to finish, enjoying the CARS 3 gathering, hanging out in the (newly renamed) Steve Jobs Building, and taking a tour of the campus that is modeled after a mix of New York neighborhoods and California regions, and thoroughly enjoying this fantastic opportunity!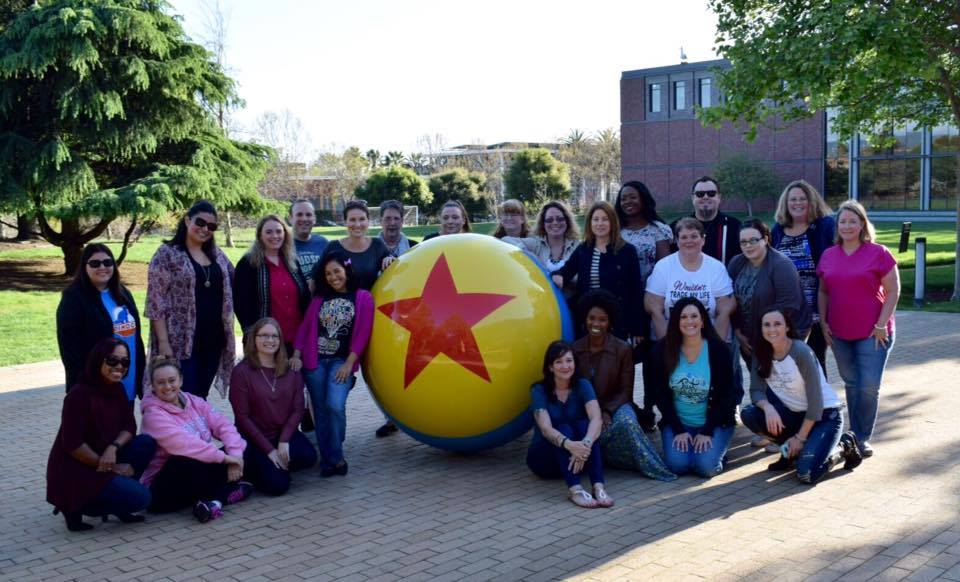 A Few More Facts Inside Pixar Animation Studios
Steve Jobs is the former CEO of Pixar Animation Studios and one of three founders.
Pixar Animation Studios was formerly the graphics division of Lucasfilm, Ltd.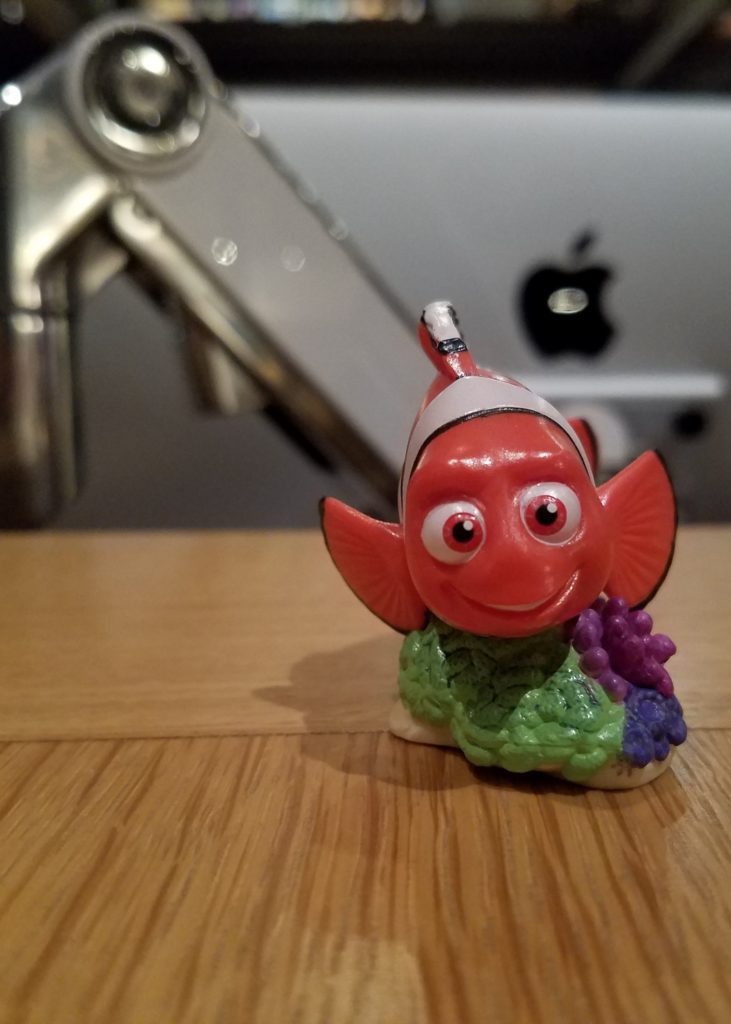 The Steve Jobs building is laid out like a brain. Animation and creatives work on the left side and technical departments are located on the right side.
Pixar Animation Studios campus was once the Oaks Baseball Field and later, former home of the Del Monte Fruit Company.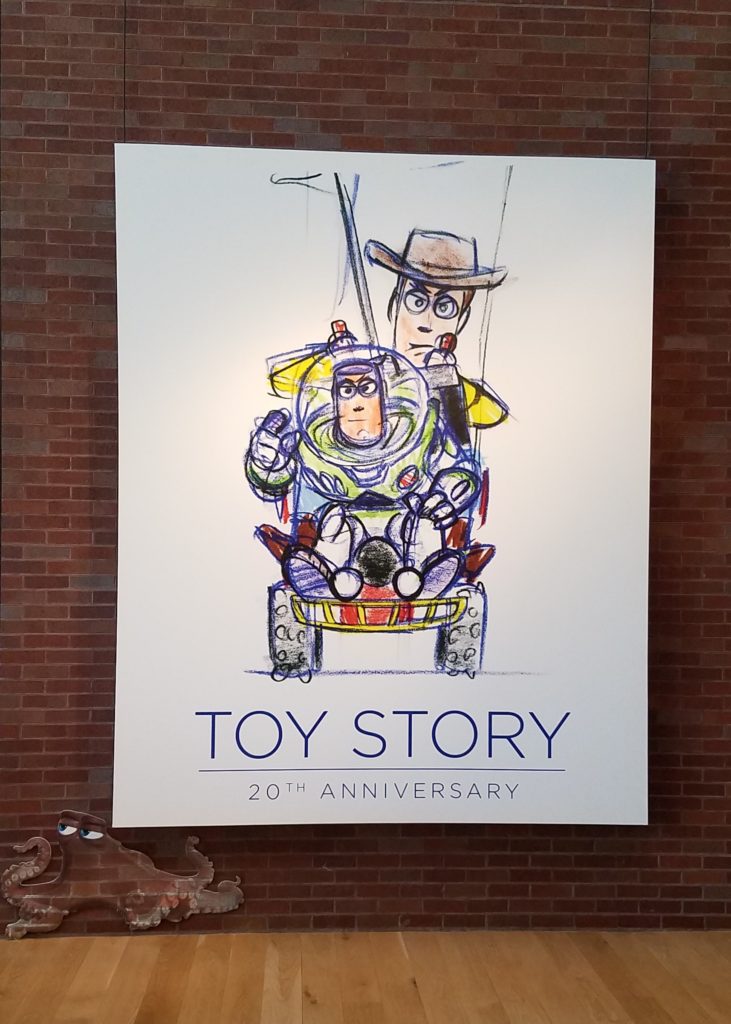 Pixar began producing films with TOY STORY in 1995.
The campus has a pool, barbecue area, garden used by the food services and a basketball court among other fun and practical employee resources.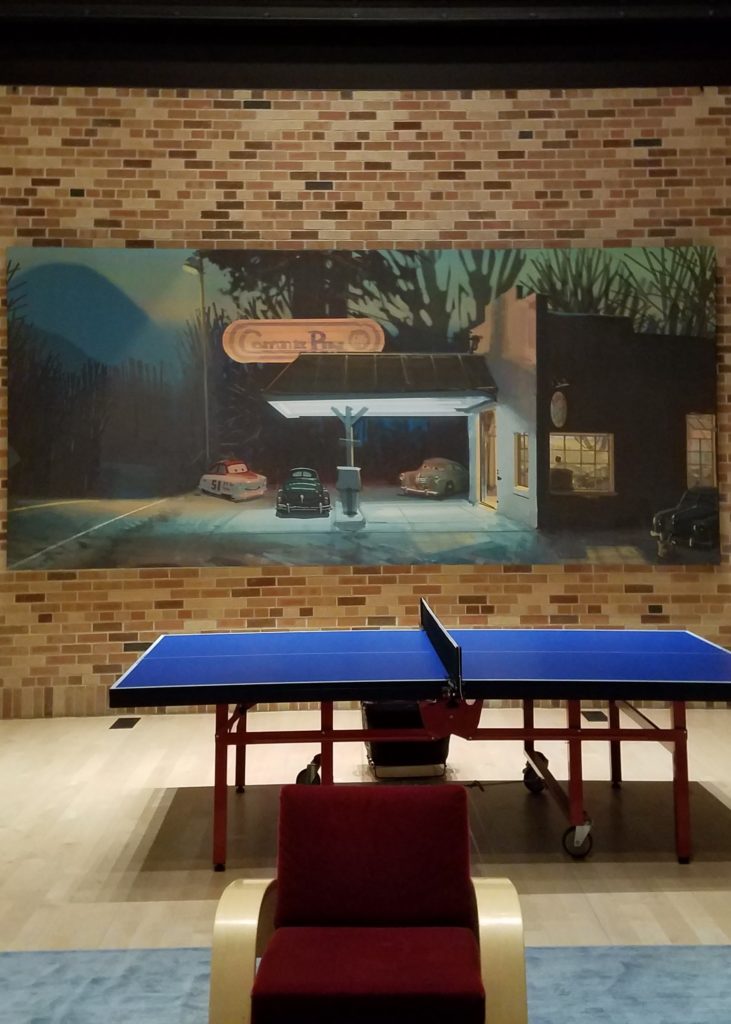 Sneak Peek of CARS 3
In future articles, I'll be sharing lots of fun facts and insights into the making of CARS 3.  For now, take a peek inside the film with this exciting new trailer: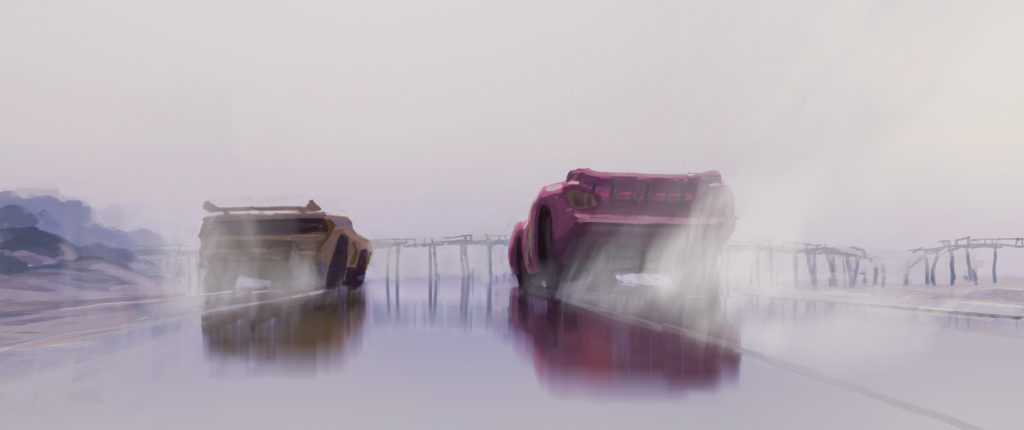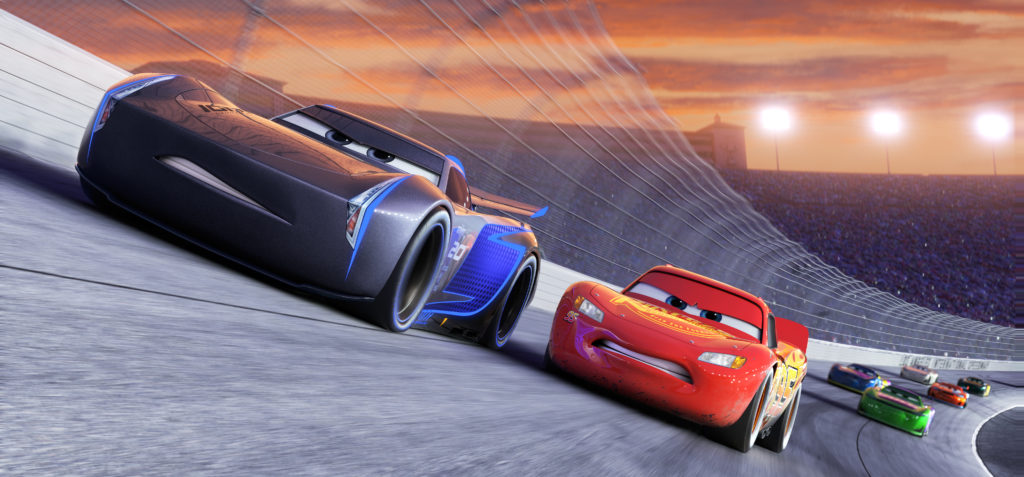 Stay tuned for more!