It's almost time to see Beauty and the Beast!  I'm super excited about seeing the theatrical version of one of my favorite movies. In celebration, I thought I'd round up some really fun and creative ways to celebrate Beauty and the Beast. Every day more and more ideas and "merch" are popping up, but here are a few of my favorites so far!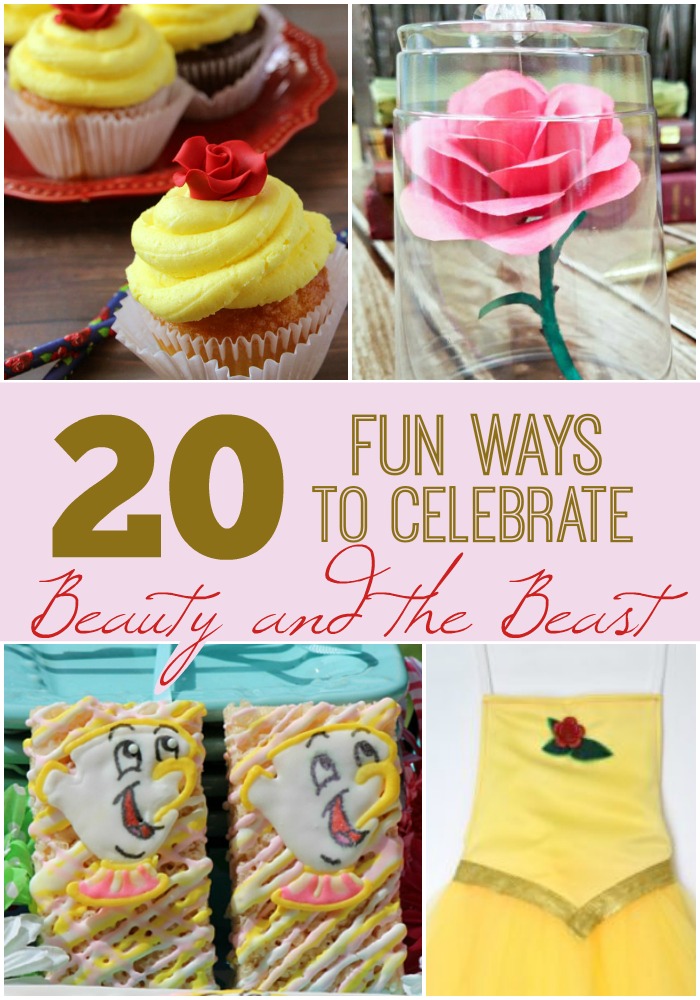 Maybe merchandise isn't your thing. How about celebrating the new movie by making some fun crafts with your family?
And be check sure out our FREE Beauty and the Beast Coloring Sheets!
And I know you'll love this part – Beauty and the Beast inspired FOOD! Yes!
If the goodies aren't enough to hold you off, you can always visit Disney! Part of the goings-on include a sneak peek of the film at Hollywood Studios, fairy tale dining options at Be Our Guest, and Enchanted Tales with Belle at Magic Kingdom.
I don't know about you, but I'm so wrapped up in the excitement that I plan on trying most of these crafts and recipes out…and maybe a trip to Build-A-Bear is in order. I might even stop and grab that ball gown on the way to the theater! Okay, probably not, but it's still fun to imagine!