Soup is one of my favorite lunch items all year round.  From hearty minestrone to summer gazpacho, there's truly nothing better than a farm fresh, comforting bowl of soup.  I don't always have time to make soup and some varieties my family doesn't enjoy as well as I do, so I like to find alternatives that are just as good as the farm fresh varieties I make in my own kitchen.  My latest discovery is Blount Organic Soups and they are definitely chock full of flavor and fresh goodness.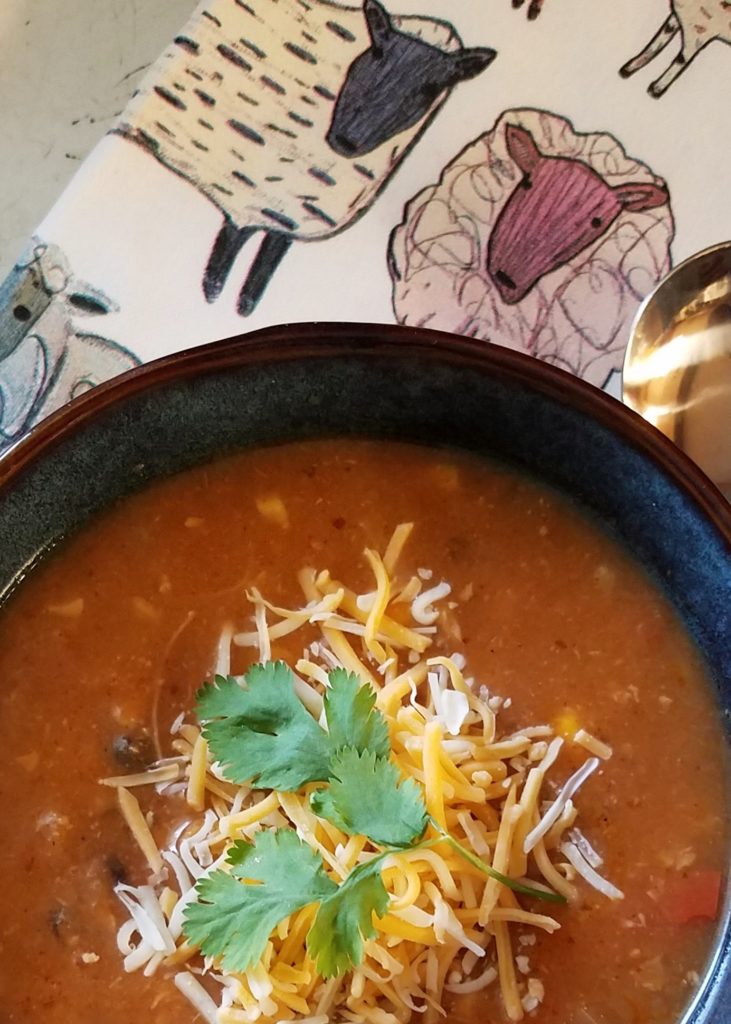 Why soup?  Not only does soup make a satisfying meal, it's a fabulous way to get your fill of vegetables during mealtime that even finicky eaters will enjoy.  My youngest son is no fan of tomatoes, but put a cup of tomato basil soup in front of him and it's gone lickety-split.  With some vegetables and proteins, I'm the same way.  I normally wouldn't opt to eat a bowl of kidney beans, but put them in minestrone soup and my-oh-my, I'm one happy gal at dinnertime!
Blount Organic offers eight great varieties including my beloved Minestrone.  I received five of the flavors to sample and loved every single one for their freshness, delicious flavor blend and perfect portion size.  Equally important, they have all natural, organic ingredients.  Nothing artificial is included, making these soups truly taste just as if they were homemade from our farm.
Blount Organic Soup Varieties include:
Blount Organic Broccoli Cheddar Soup (gluten free)
Blount Organic Chicken Noodle Soup
Blount Organic Chicken Tortilla Soup (gluten free)
Blount Organic Coconut Lentil Soup (gluten free and Vegetarian)
Blount Organic Ancient Grain Minestrone Soup (Vegan)
Blount Organic Savory Harvest Bisque (seasonal availability, Vegetarian)
Blount Organic Tomato Bisque (gluten free and Vegetarian)
Blount Organic Vegetarian Chili (gluten free and Vegetarian)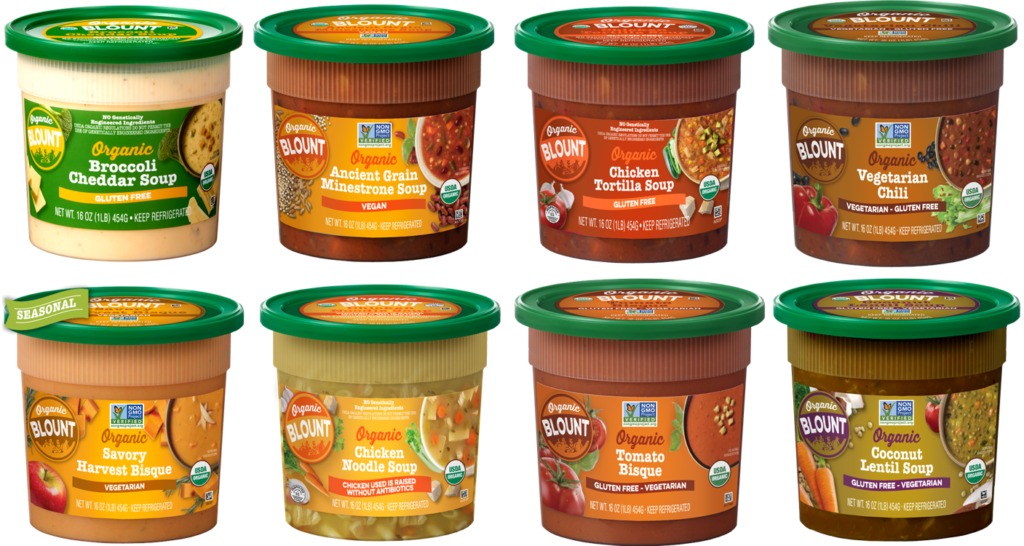 They are easy to find as Blount Organic Soups are carried by major retailers throughout the US including Target and Giant Eagle.  You can find your local retailer at http://www.blountorganic.com/where-to-buy
Before you head out, though, be sure to check out this special $1.50 off rebate for Blount Organic Soup found at: bit.ly/2hpBicD
Which Blount Organic Soup will you try first?  My favorites so far are the Blount Organic Ancient Grain Minestrone and Tomato Bisque, but I'm really looking forward to fall when I can sample the Savory Harvest Bisque which I think will quickly become my new seasonal go-to lunchtime treat!