Did you put your Christmas tree up the day after Thanksgiving? That's the most common time to do it, though I know that some people wait until the last minute for a few reasons. One, it's a lot of work to drag out the ornaments and decorations. Two, if you don't drag them out, you have to buy more.  Decorations aren't cheap! You can have the best of both worlds though. Let's talk about my favorite way to decorate this year – rustic glitz.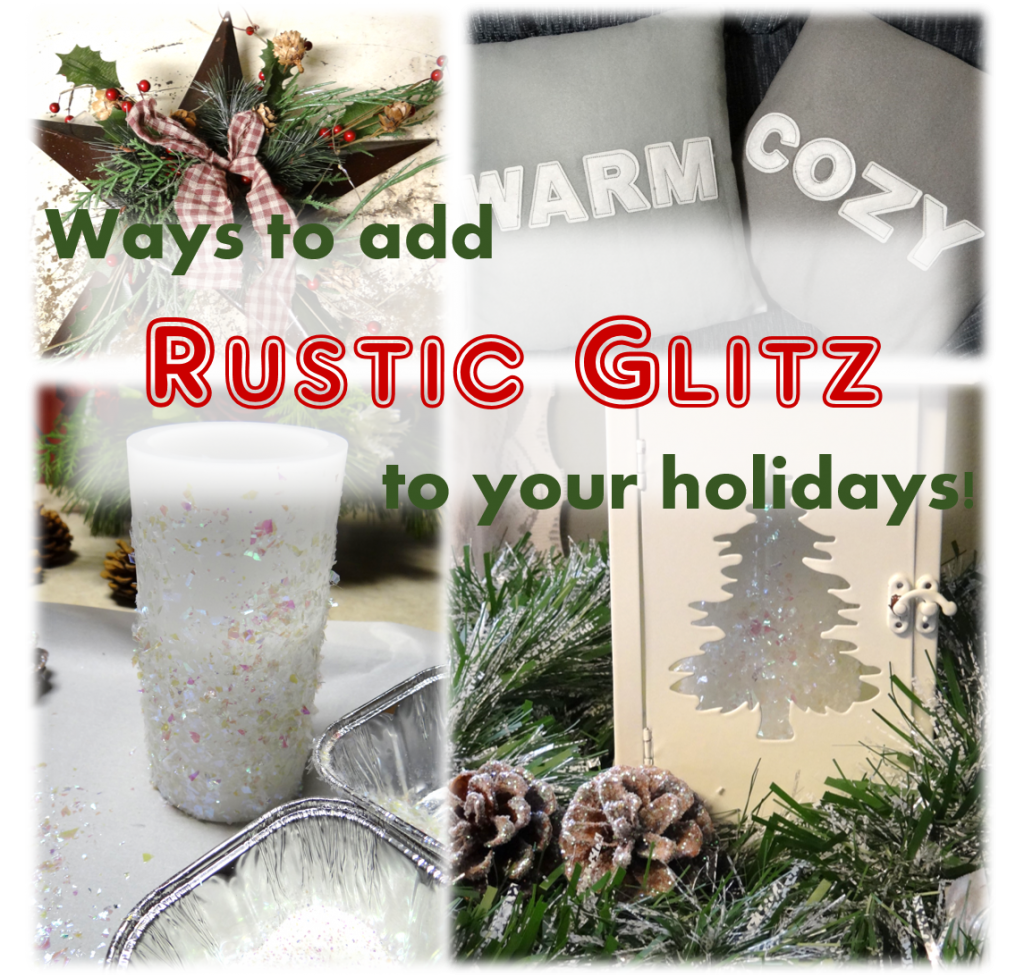 Basically, rustic glitz means taking rustic decorations and themes and adding a little glitz, glam, or bling to them. It's easy, cheap, and looks great! You can save it all at the end of the season, or throw it out and start new next year without losing too much money. This year, I partnered with Oriental Trading to add some rustic glitz to our rural home.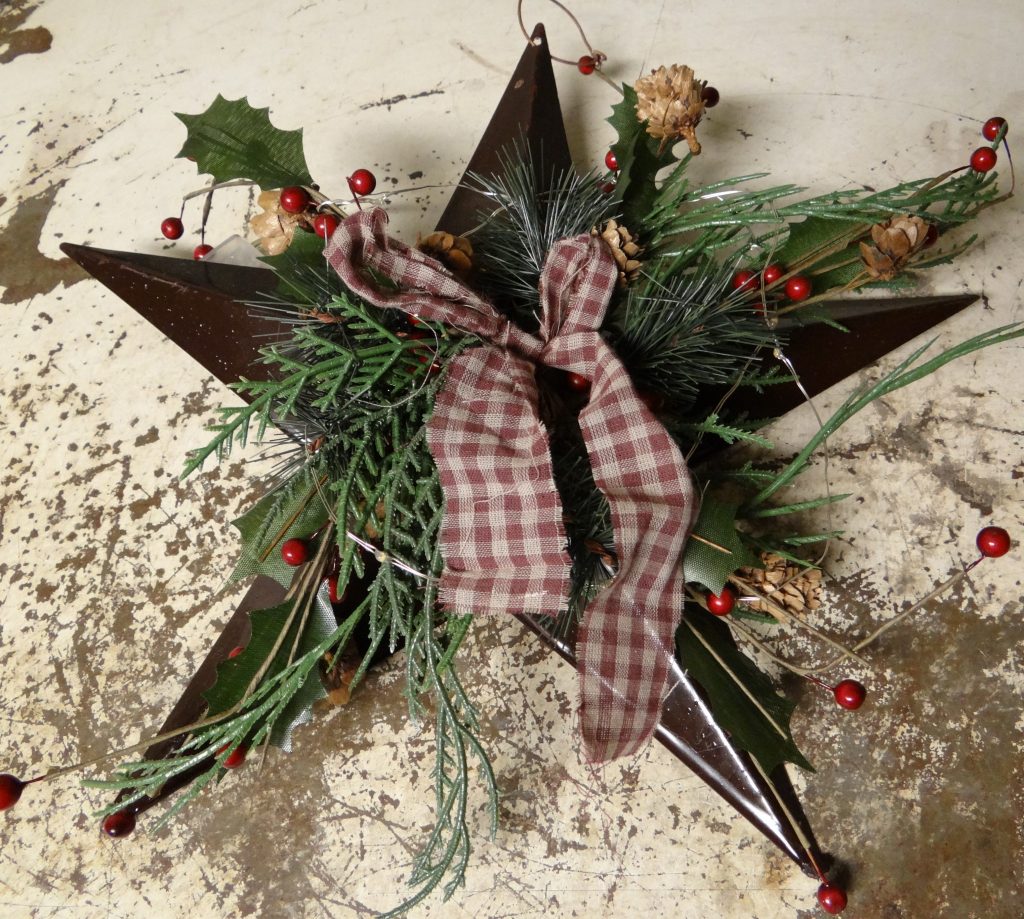 I really like to choose one special piece to highlight that reflects the holiday style. This might be something you saw in a store and loved or a special piece handed down over the years from family. It can be anything you want it to be, really, as long as it has meaning to you. Then you build the rest of the décor around it.  The piece that really spoke "southern rustic Christmas" to me is the  Lighted Christmas Barn Star (pictured above.) I think it adds just the right amount of rustic charm. Like all of the items at Oriental Trading, it comes at an affordable price, too.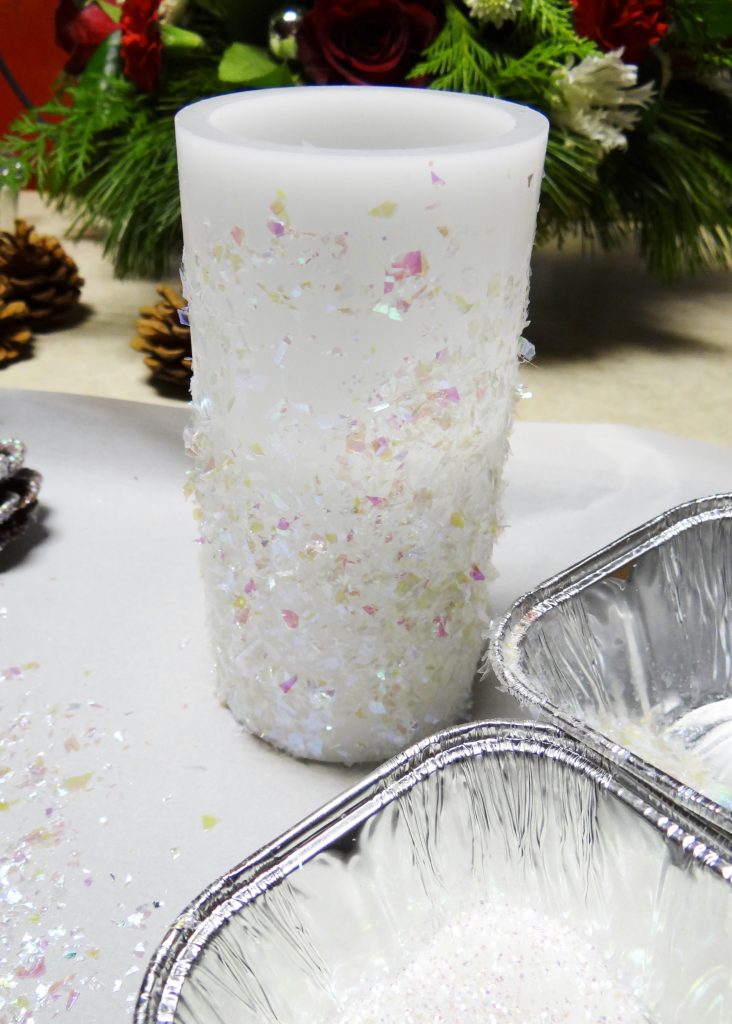 Placing candles around your home will give your décor a nice spruce-up while staying in the budget. For example, a plain Mason jar candle is glammed up with a little bit of metallic ribbon or a sparkly "Merry Christmas" label. You could really DIY it and make your own mason jar candles to match your home's décor. You're limited only by your imagination.  Jar candles, pillar candles, and even votives take on new life pretty quickly. Consider sweater cozies or paper wraps for candles too (remember to take them off before you light them!)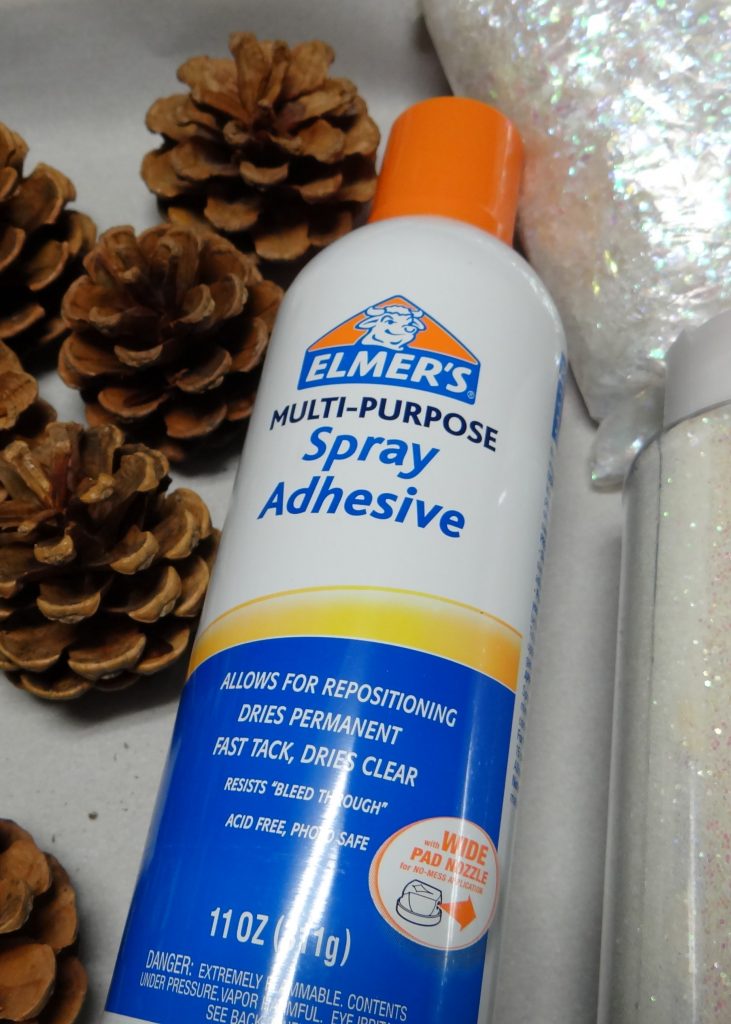 A little bit of glitter can add a whole lot of glitz to your holiday décor as well. Grab yourself a can of spray adhesive and get to work! Pinecones sprayed and then glittered look gorgeous displayed in a wooden basket. Another perfectly glitterific idea is to take small branches and twigs you find in the yard (don't take them off the trees!), glitter them, and put them in a pretty vase to display on a mantle or a table as a centerpiece.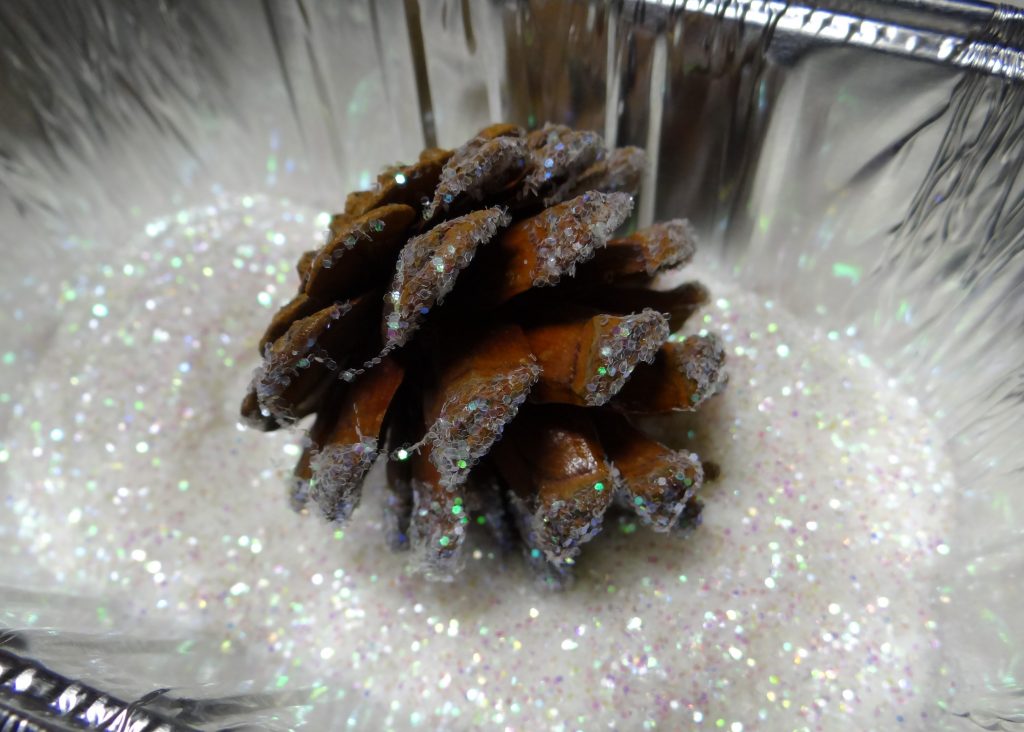 You could also glitter up the aforementioned candles or a table runner this way.  I used Looks Like Snow Opalescent Glitter with the Battery Operated Flameless Candle from Oriental Trading to create a beautiful display with the White Metal Lantern with Christmas Tree Cutouts (pictured below.)  Add a little tinsel and some glittery pine-cones and you'll have a beautiful, eye-catching rustic glitz display!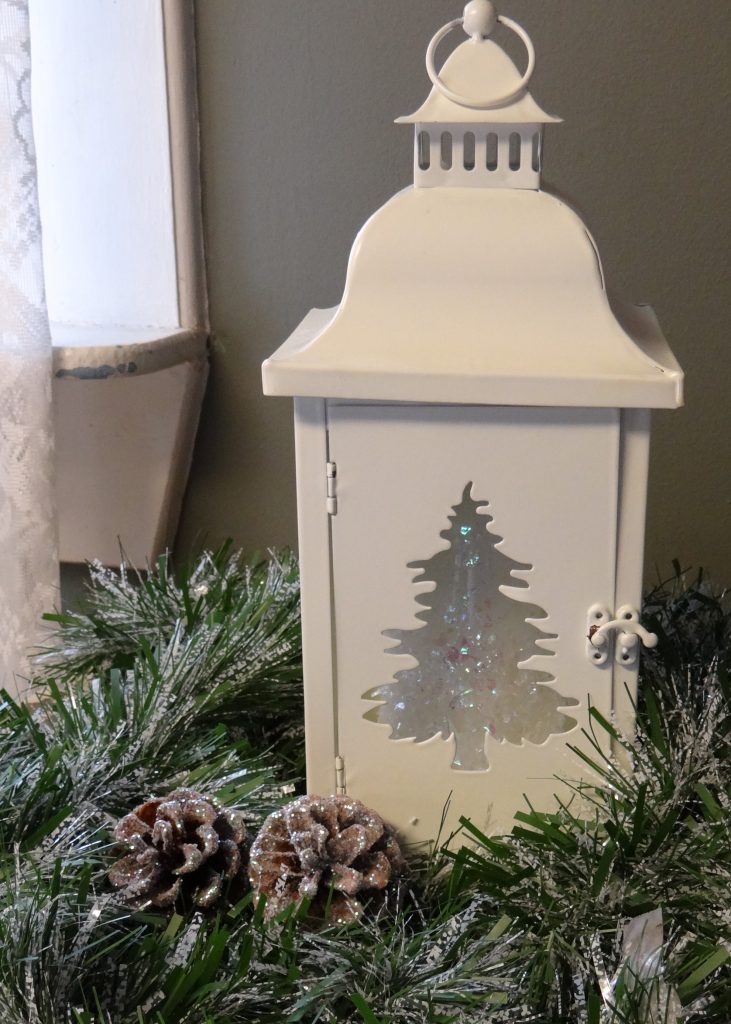 Check Pinterest for some more amazingly creative and gorgeous ideas! Tip: Do as much of this as you possibly can outdoors. Shake off the excess before bringing it in! If you don't, you'll be finding glitter here and there for weeks!
Sprucing up your holiday décor doesn't have to be a huge expensive job. A little bit of imagination and some key pieces can make your home look fa-la-la-la-lovely in a short amount of time.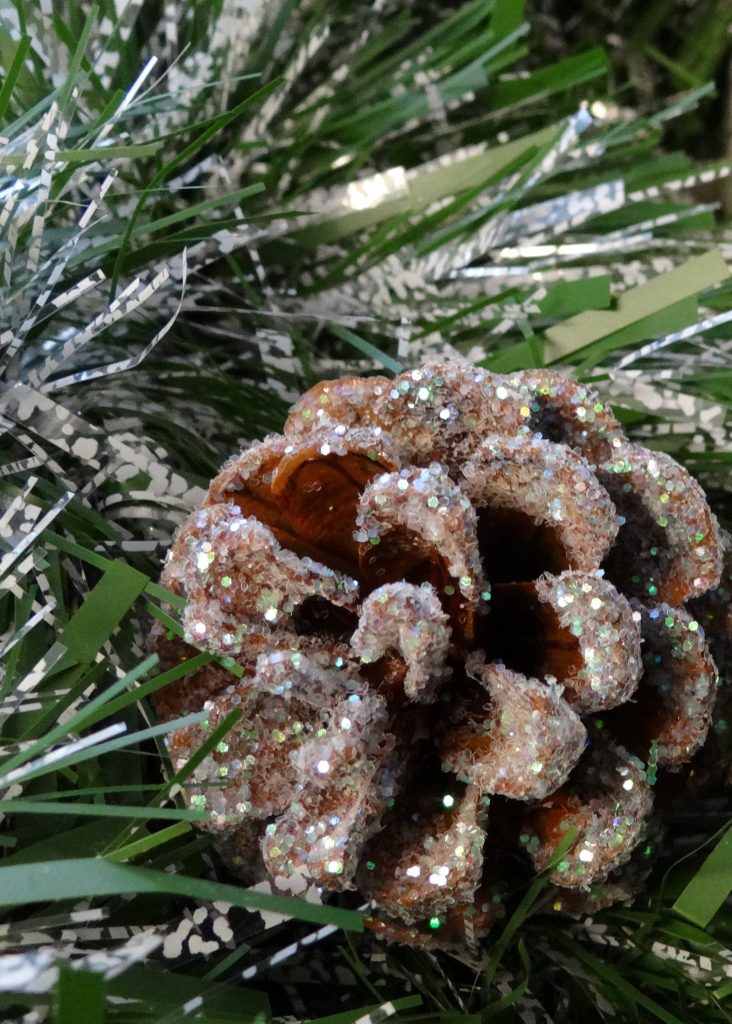 What's your holiday decorating style?