Are you dreaming of peppermint candy canes and hot cocoa?  Christmas lights and family gatherings around the tree?  Me, too!  The holiday season can be such a magical time filled to the brim with joy-filled moments and activities!  Thanks to our partnership with Anchor Bay Entertainment, we are delighted to add a little more joy to the season with SANTA'S APPRENTICE & THE MAGIC SNOWFLAKE DVD Double Feature and a fabulous prize pack giveaway… Read on!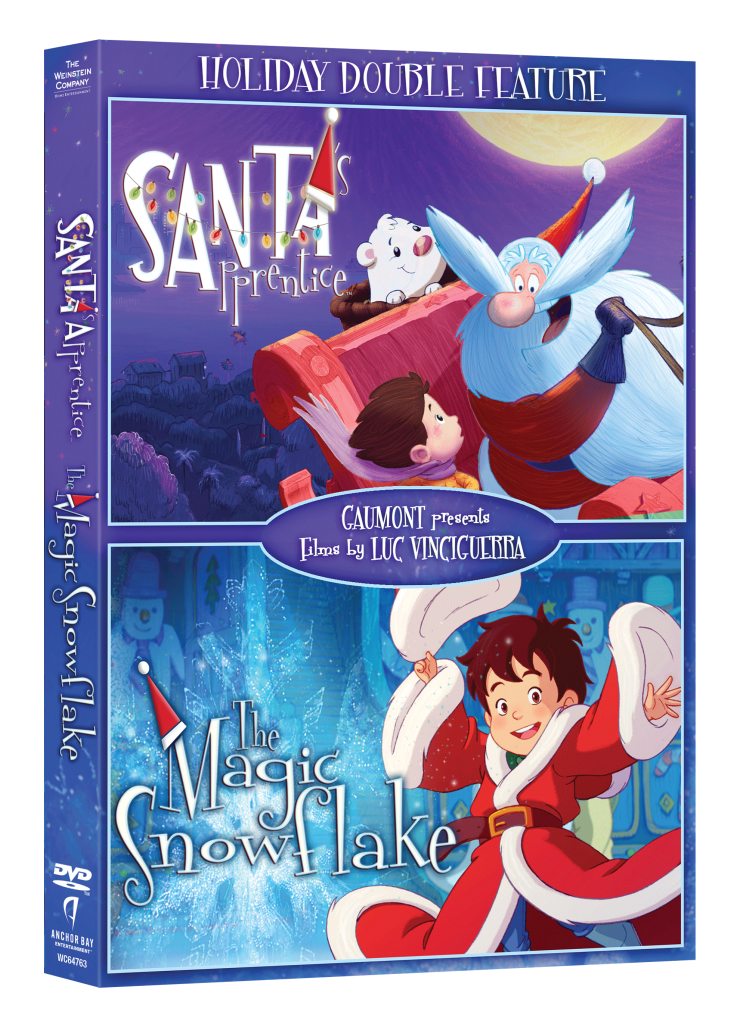 My favorite part of the holiday season is having the opportunity to spend more time with my children, sharing traditions and taking advantage of their time off of school.  Family movie nights are an activity we all enjoy and uplifting Christmas movies are always on the play list!  This year, we've added the DVD double feature Santa's Apprentice/ The Magic Snowflake to our holiday favorites.  Each of these animated tales is filled with holiday magic for the whole family to enjoy.
Santa's Apprentice/The Magic Snowflake is available as a special DVD double feature, as well as individually on DVD from Anchor Bay Entertainment and The Weinstein Company. Both family-friendly animated tales are also available individually on Digital HD and On Demand. Based on the animated television series "SantApprentice," the set comes with jolly goodies including 16 winter themed decals to help spread the joy – perfect for gift giving!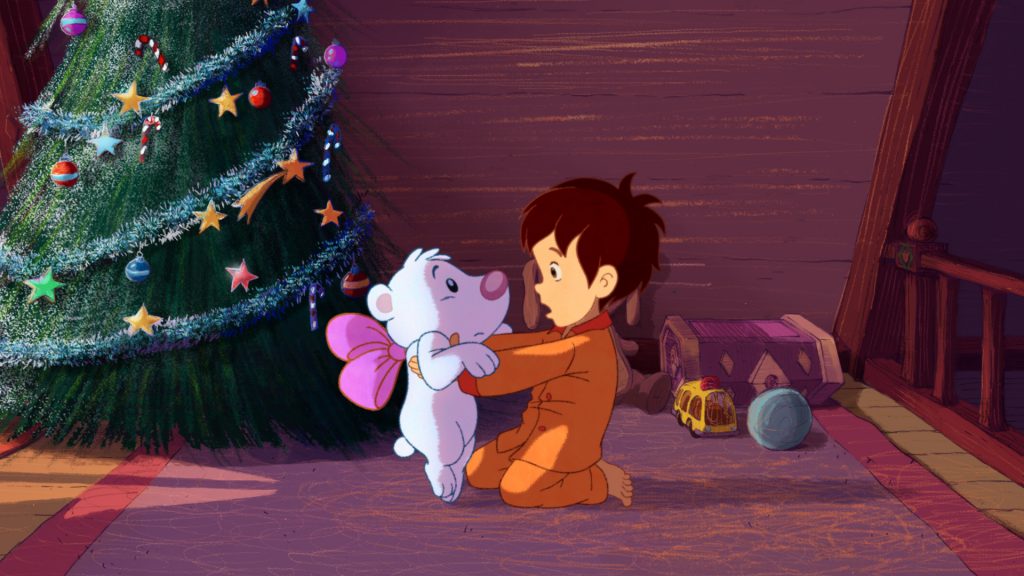 The Santa's Apprentice and The Magic Snowflake double feature is ready for gift wrapping on DVD for the suggested retail price of $19.98. Each title is also available separately on DVD for the suggested retail price of $14.98 each.
Find out where you can purchase your copy on Go Watch It!
About SANTA'S APPRENTICE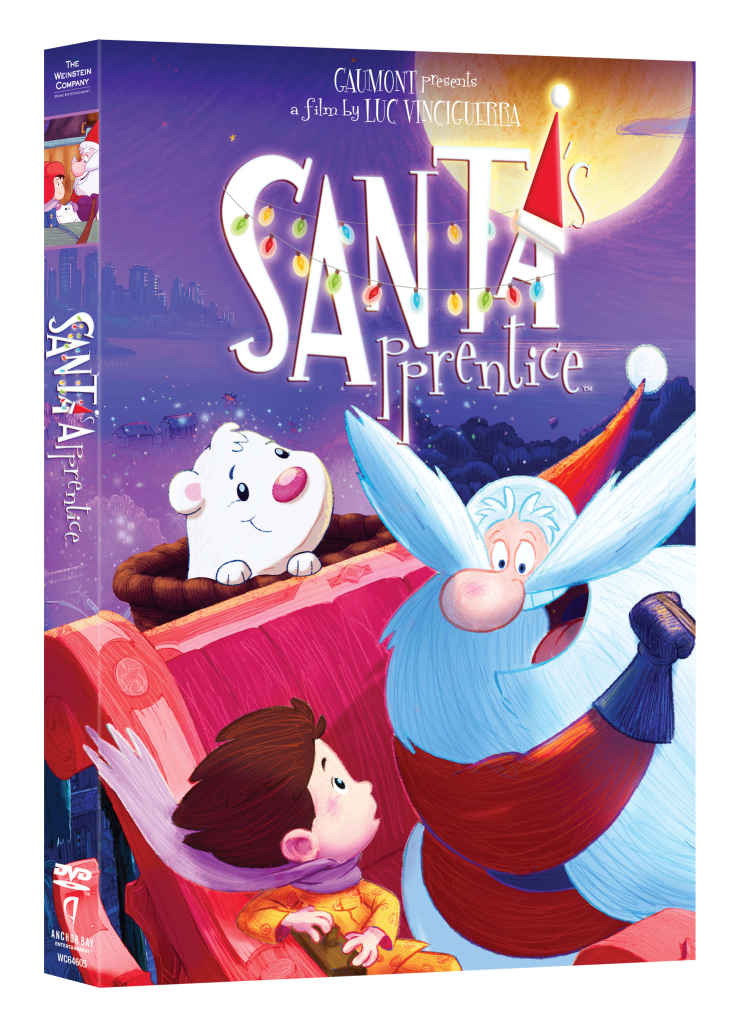 In Santa's Apprentice, starring Julie Gayet (My Best Friend, Select Hotel), Jean-Pierre Marielle (The Da Vinci Code), Max Cullen (The Great Gatsby, X-Men Origins: Wolverine, Australia), Gabe Eggerling (The Kicks, "Jake and the Never Land Pirates"), Santa doesn't want to retire, but rules are rules and he must train someone to replace him. The lucky winner, to be chosen from among millions of children, must be named Nicholas, be an orphan and have a pure heart. On the other side of the planet, there is a little boy who is a perfect match, but his lack of self-confidence and fear of heights make him a poor contestant. Will Santa agree to step down, and help his apprentice take his place?
About THE MAGIC SNOWFLAKE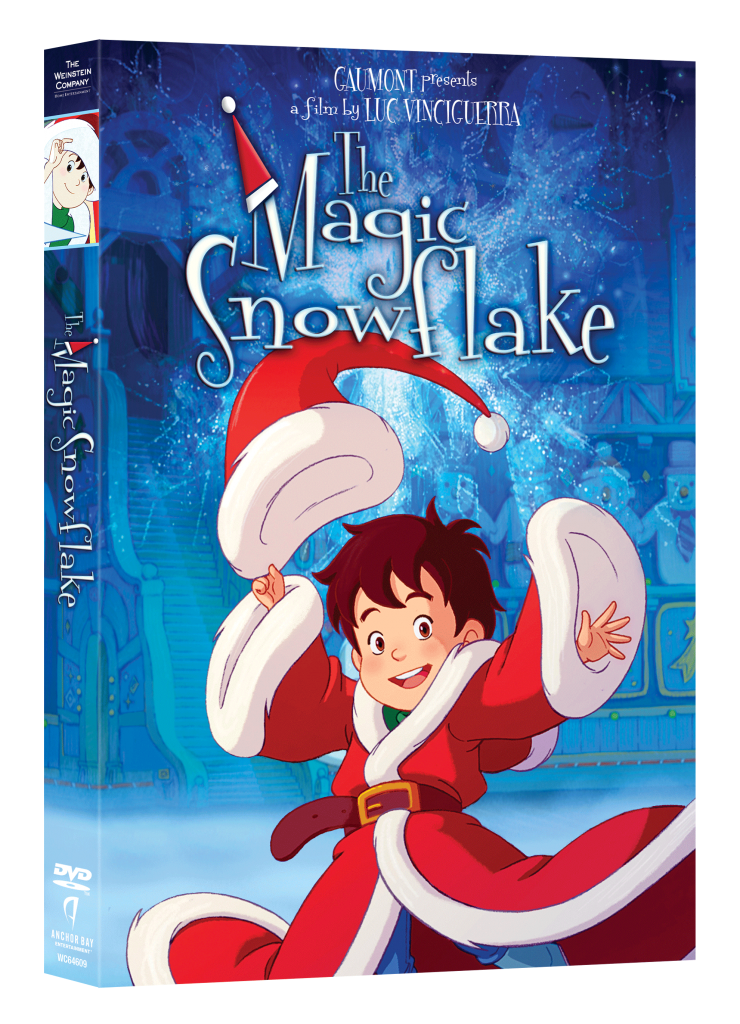 In the sequel to Santa's Apprentice, The Magic Snowflake, starring Vincent Grass (The Chronicles of Narnia: Prince Caspian, Ernest & Celestine), Nathan Simony (Santa's Apprentice, "Merlin"), the new Santa is a seven year-old boy. As Nicholas contracts the illness of those who want to grow up too fast: Grown-up-itis, The Council of Retired Santas is forced to relieve him of his duties and appoint an experienced Santa who will be able to manage the delivery in time. To get his job back, Nicholas must regain the innocence, freshness and carefree attitude of his childhood.

Win a SANTA'S APPRENTICE / THE MAGIC SNOWFLAKE Prize Pack!
One (1) Rural Mom reader will win a Santa's Apprentice/The Magic Snowflake Prize Pack that includes:
$25 Visa Gift Card to plan a Family Movie Night during the Holiday Season
Copy of Santa's Apprentice and The Magic Snowflake DVD Double Feature
Prize pack valued at $44.98
Open to US mailing addresses only
Prizing courtesy of Anchor Bay Entertainment
ENTER via the Rafflecopter below:
Do you have family movie nights during the holiday season?  What types of films do you enjoy watching at Christmas time?