Many of you joined us earlier this month to celebrate the preview of PETE'S DRAGON with our kid-friendly PETE'S DRAGON Punch.  Now, thanks to our friends at Disney we have a PETE'S DRAGON Educational Activity Packet chock full of PETE'S DRAGON Activity Sheets to help get you even more excited to see the movie!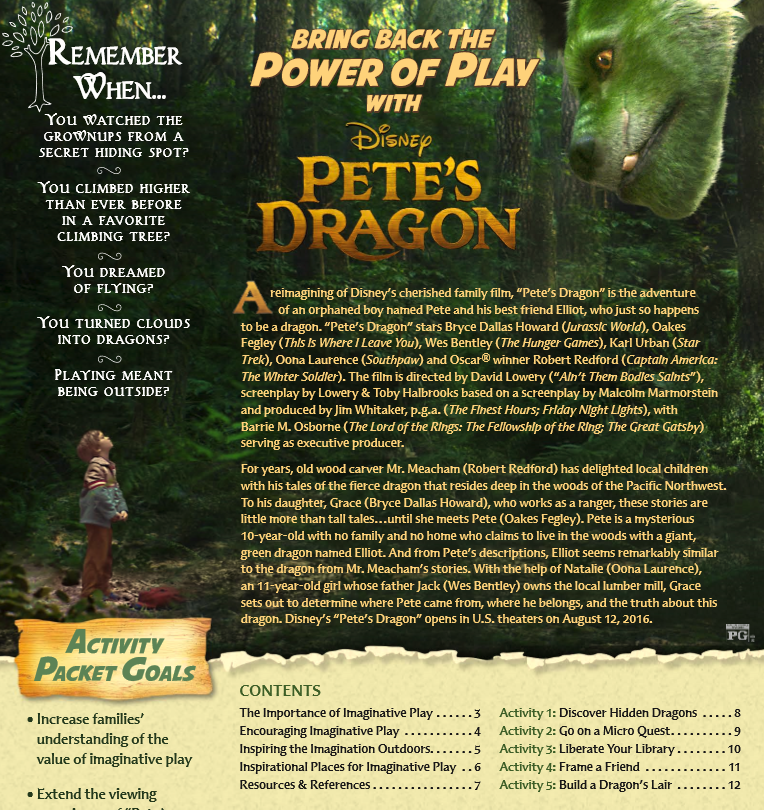 If your kids are like mine, they get super excited anytime a new movie comes out that sparks their interest.  I love to encourage their excitement and fuel their imaginations which fun and interesting activities.  It enriches the experience for them and as a mom bonus, keeps them happy and busy!  (Particularly great for rainy days!)
I'm truly thrilled with the PETE'S DRAGON Activity Sheets I'm sharing with you today.  Not only are they fun and interesting, they are interactive and educational.  You'll have a blast completing the activities as much as your children will.  My favorite is "Inspiring the Imagination Outdoors."
You can access the complete PETE'S DRAGON Educational Activity Packet below.  To view the entire packet, simply click on the little box with an arrow in the right upper corner to expand and view the entire packet.  You'll also be able to save it, download it and print it at this time.
If you preview to just download immediately, directly underneath the packet you will find a link that says "download." Just click on it and save to your electronic device.
Hope you enjoy this wonderful activity packet as much as we are.  Stay tuned for more PETE'S DRAGON updates and and exciting announcement soon!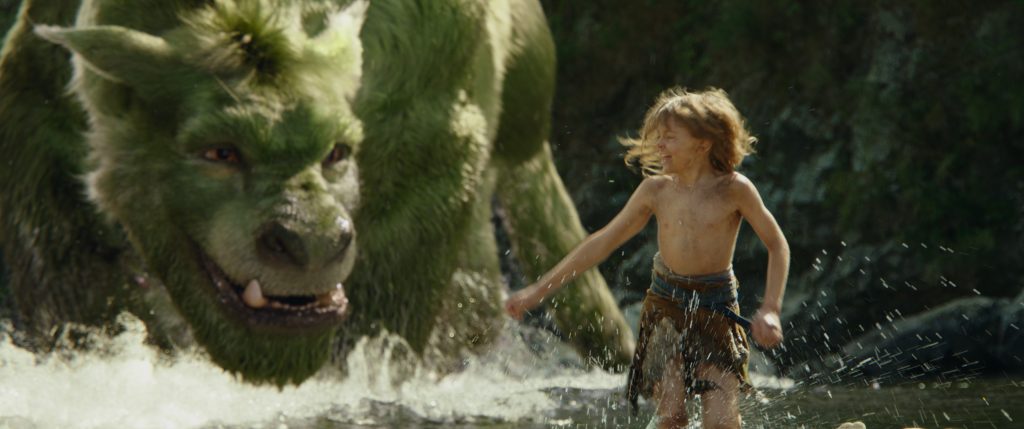 Like PETE'S DRAGON on Facebook: https://www.facebook.com/DisneyPetesDragon
Follow PETE'S DRAGON on Twitter: https://twitter.com/disneypetes
Follow PETE'S DRAGON on Instagram: https://www.instagram.com/disneypetesdragon/  
Visit Disney Animation on Tumblr: http://disneyanimation.tumblr.com/
Visit the official PETE'S DRAGON website here: http://movies.disney.com/petes-dragon-2016
PETE'S DRAGON flies into theaters everywhere on August 12th!