Teens are funny creatures – they're not quite kids and they're not quite adults, and the somewhere in the middle is hard to satisfy, especially when it comes to family friendly vacations. Despite what the teen often thinks, they're not the only ones that would like to enjoy the trip!
Finding a place that will make them happy as well as the other children and adults isn't the easiest task. However, Santa Claus, Indiana fits the bill pretty well.  We recently explored the area and our entire family loved the small town atmosphere that's jam-packed with big town attractions.  Here are a few of our top reasons Santa Claus, Indiana should be on your family vacation destination list: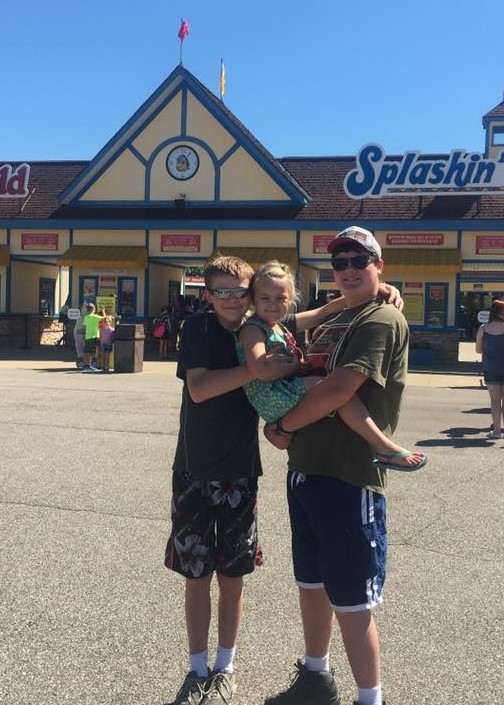 Holiday World and Splashin' Safari theme park. This park has plenty of roller coasters and water slides to keep any teen happy, plus free drinks – and get this – free Wi Fi so they can tweet and update all of their friends with endless selfies while standing on line for rides.
Santa's Candy Castle. This is a really cool candy store featuring just about every candy you can think of, and sure to satisfy the sweet tooth of any teen. Favorites include peanut butter fudge, caramels, salt water taffy, and even frozen hot chocolate!  The Santa Claus Christmas Store is also a great stop where teens will find themed ornaments, train sets and more to peak their interests plus an in-store bakery filled to the brim with goodies.  And while they may not admit it openly, they'll have a lot of fun saying "hi" to Santa Claus there, too.
While you are hanging out at the shops, be sure to make a stop at the Santa Claus Museum & Village, too, especially if you have younger members of the family in tow.   Kids can write a letter to Santa (and he will respond at Christmas time,) and explore the history of Santa Claus, Indiana.  Your teens will enjoy seeing the plans and 3D models of roller coasters and water coasters at Holiday World and Splashing Safari in the museum along with the antique toy displays.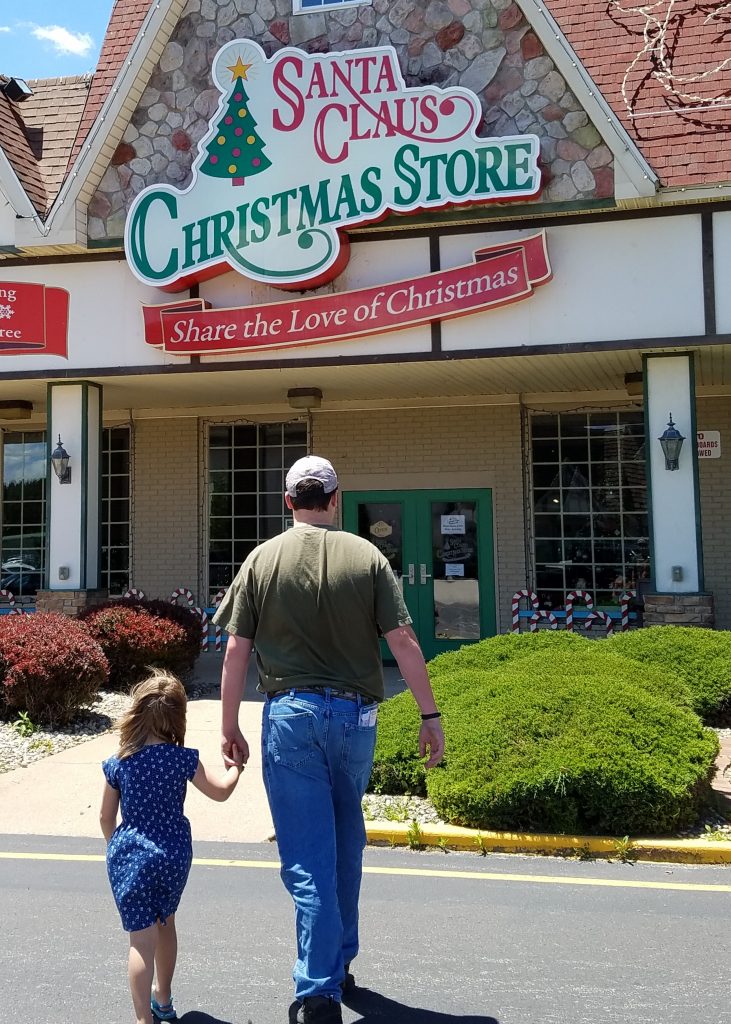 Santa's Stables. No reindeer here, but if your teen loves to ride horses, they'll love this place. Rides are led by trained horseback guides, and you can choose from long, short, or pony rides for smaller kids. There are also no weight limits and special needs are accommodated.
Frosty's Fun Center. Teens will love playing free games miniature golf on the par 45 course outside with all of the twists, turns, and loops. Indoors, when they're done, there's PIZZA! (The locals tipped us off to this treasure.) Also indoors are fun arcade games like Space Fighting and Car Racing.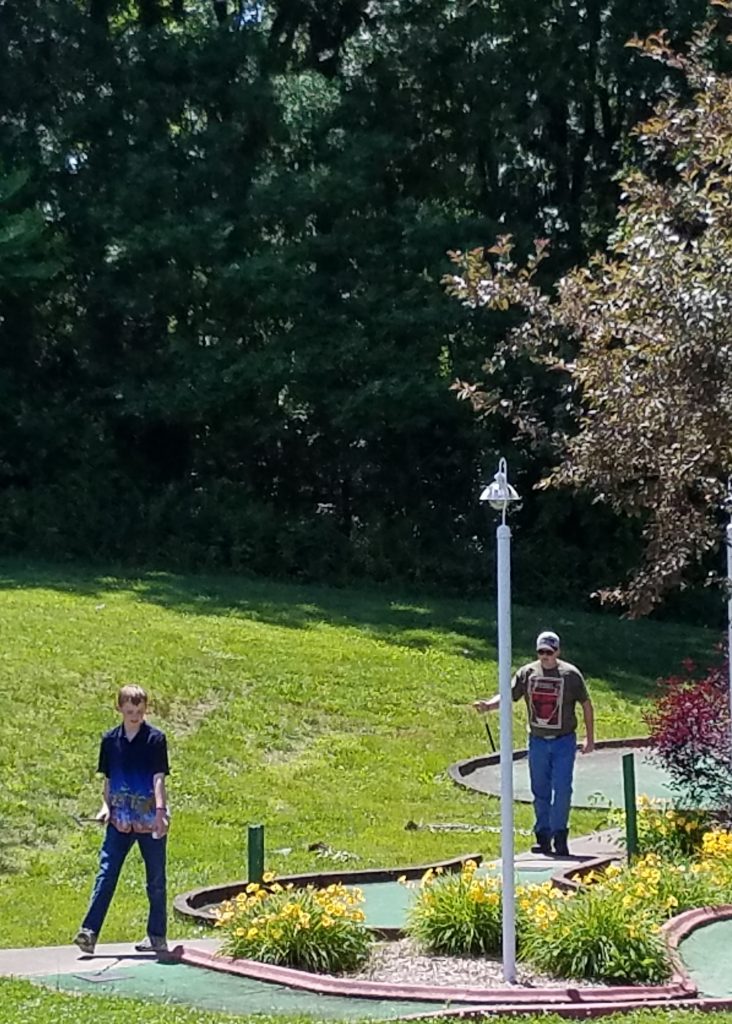 Holiday Drive In Movie Theater. This will definitely be another teen favorite. Watch the latest and greatest movies while sitting outdoors on a blanket, on lawn chairs, or even on the hood of your car! For those who don't live in towns old or small enough to have drive-in movie theaters, this is an amazing experience.
Lake Rudolph Campground and RV Resort. If you're visiting Santa Claus, this is the place you'll want to stay. It's next door to Holiday World. You don't need an RV either – you can rent an RV, a cabin, or just a spot for a tent if you want. The resort also has its own splash park, playgrounds, swimming pool, miniature golf, and Wi Fi for even more selfies!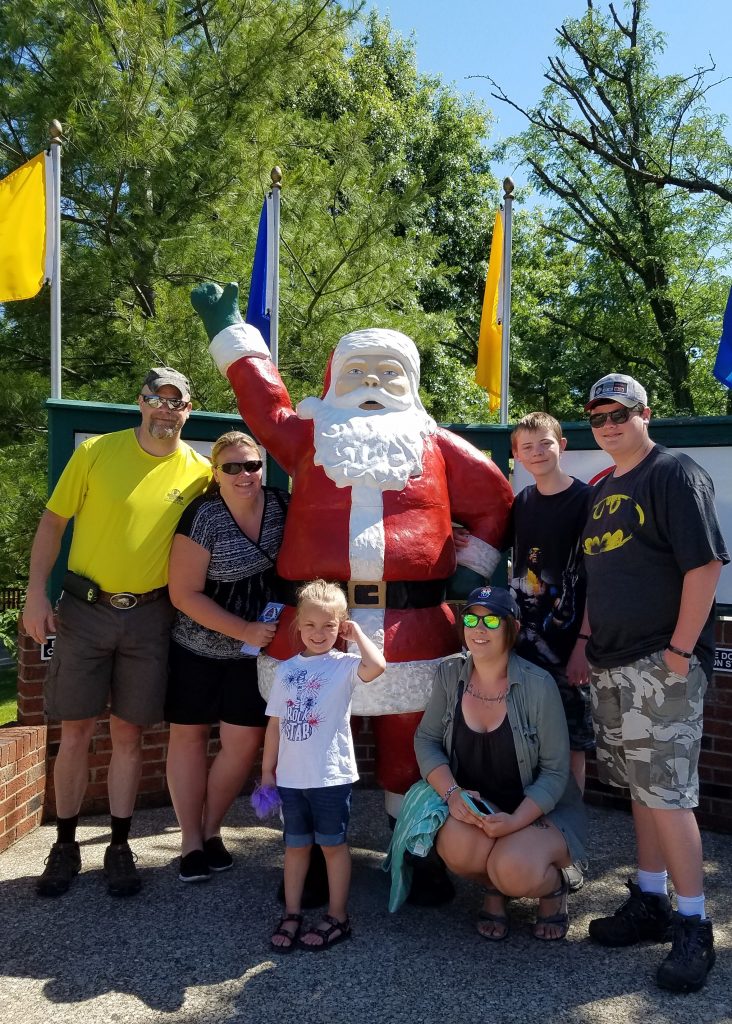 Teenagers may be a little moody – or a lot moody – but in most cases, there's a part of them that still loves the magic and memories of Christmas. Why not plan a trip? There's a lot for Mom, Dad, and siblings to do too, even if you plan to have Christmas in July.
ALSO READ:
PS:  If you want more family travel ideas, we have plenty!  Visit our EXPLORE section to check out what's new in the Rural Mom kitchen.  If you are into HOMESTEADING, GARDENING or looking for some great RECIPES or fun DIY, we have that, too.  And of course, there are always GIVEAWAYS (so be sure to check them out.)