I have to confess, I'm get a little giddy when I think about getting new appliances.  Doesn't everyone?  I mean, really, there's something so delightful about having a shiny brand-new washer, dryer or kitchen helper to brighten up your home and enhance your lifestyle.  Thanks to our partnership with hhgregg, we have the inside scoop on some fabulous sweepstakes and promotions that offer you a chance to win some fabulous new appliances to brighten up your home.  Read on!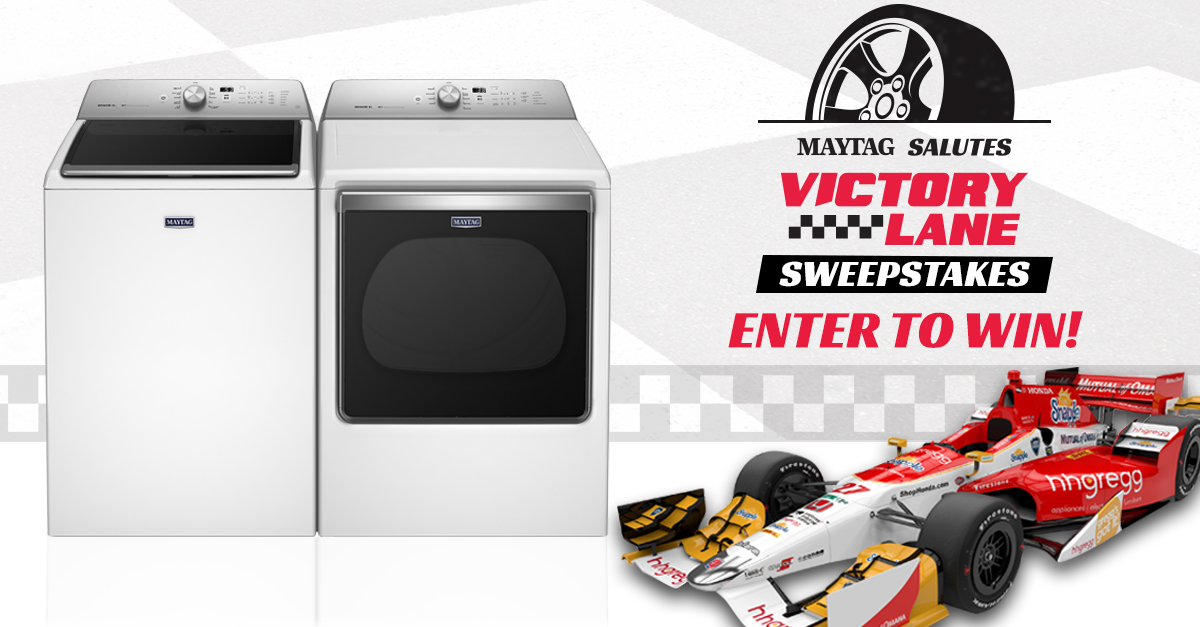 Win a Maytag® Washer and Dryer!
From now through Memorial Day, you can enter for a chance to win one of 33 Maytag laundry pairs!
hhgregg and Maytag brand have teamed up to salute everyday heroes and empower others to become heroes themselves. During May, you have the chance to win a Maytag Washer and Dryer duo.  Enter for a chance to win by following the instructions at http://maytagsalutes.com/
The fun doesn't stop there!
You can also enter for a chance to win a $500 hhgregg Gift Card in the Laundry Grand Prix!  That would go a long way towards purchasing the shiny new appliance of our dreams!
Visit http://maytagsalutes.com/ (scroll down) and follow the instructions to Tweet your vote for #TeamWasher or #TeamDryer for your chance to win!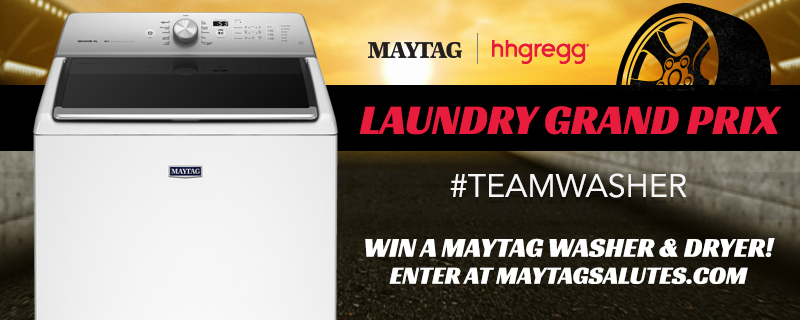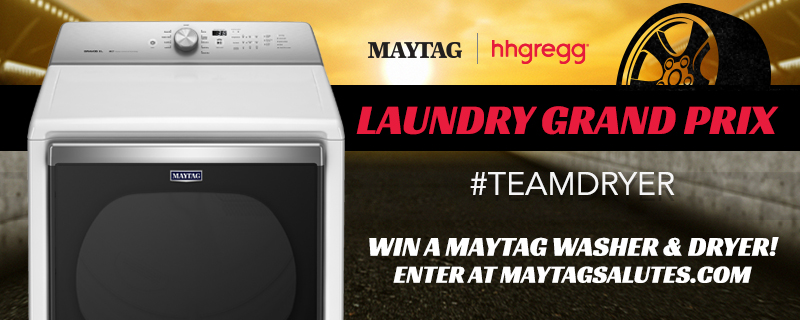 Who Is Your Maytag Hero?
I love that hhgregg and Maytag are giving people the chance to have their laundry appliance dreams come true with the amazing sweepstakes this May.  I also truly love that they've identified 33 heroes to award a Maytag laundry pair. What a blessing to bestow on these local heroes who have made such a difference in our world.  From volunteers to medical professionals to military heroes, you can celebrate with them and read their amazing stories at http://blog.hhgregg.com/maytag-local-heroes/  Do take a moment to "thank" these exceptional individuals for their wonderful contributions to our communities!
What Are You Waiting For? 
Get going and enter today for your chances to win at http://maytagsalutes.com/  Hurry, though, the sweepstakes ends May 31, 2016!
Wishing you sweet laundry dreams!