Baby showers are so much fun to plan! There's something so  exciting about welcoming new life into the world, even when it's not your own baby. Because there are so many things to think about and so many ways to make a baby shower special, I've put together a few terrific DIY ideas for you.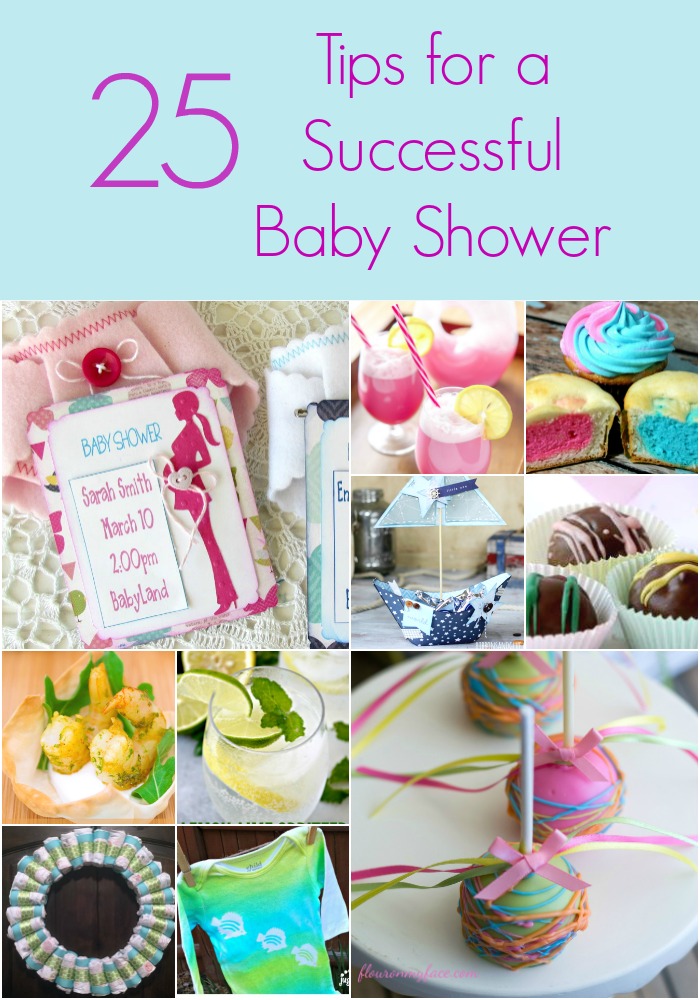 First, consider whether or not you'll want a theme. Themes can include anything you want. Popular ones are Disney (and of course I LOVE that one), Nautical, and Gender Reveal. In my search, however, I came across a few ideas I hadn't heard of including a  Price is Right Baby Shower Theme and a Summer Baby Shower with Tie Dye Onesies.
Now that you've put your theme together, send out invitations! I think these Diaper Invitations are super cute! Other ideas for invitations include pictures of siblings-to-be holding up a sign with the info, and formal invitations using "Mr. and Mrs.".
The big day is here and it's time to decorate! Check out these ideas:
Nautical Baby Shower Banner
DIY Baby Bottle Sprinkles Centerpiece
Nautical Sailboat Centerpiece
Don't forget the games! These Disney Baby Shower Games are unique, as are games like Celeb Mom Trivia and Guess the Baby (everyone brings in their own baby picture and guests guess) or you can go with more classic games like Guess What's In the Diaper and Count the Jellybeans in the Jar.
Depending on the season and the time of the shower, any food will work. Here are a few options (from drinks to dessert)
Raspberry Sherbet Punch
Easy DIY Mimosa Bar
Mock Champagne Recipe
Hot White Pizza Dip
Chili Lime Spicy Shrimp Cups
Baked Mac and Cheese Bites
Gender Reveal Cupcakes
Cake Batter Truffles
Elephant Cake Pops
Lemon Poppy Seed Madeleines
Rice Pudding Dessert Shots
Cake Batter Popcorn
Whole Wheat Salted Caramel Nut Bars
Paisley Baby Shower Cake Pops
Favors come next. Make sure the guests have something to take home with them. I really like the idea of Flower Seed Packets (obviously), but other options include votive candles, goodie bags, and beauty items like specialty soaps and lotions.
Capture the memories! As everyone knows, babies grow FAST and before you know it, the shower will be one of the first memories you have of a baby that's graduating from college! Take lots and lots of pictures and make sure that everyone signs a Baby Shower Guest Book. After it's over, either the host or the guest of honor can do something fun with all the cards and papers as well. I thought the Wedding or Baby Shower Card Collage Keepsake was a nice DIY idea.
Do you have any favorite baby shower tips or themes? We'd love to hear them!