One of our favorite parts of Easter is decorating the eggs! It was a tradition even when I was a kid, though the availability of decorating dyes was nothing like it is now. There was one kind – the one with the chintzy little wire egg holder and the pop out holes on the box. Now, there are so many different products on the market it's hard to choose.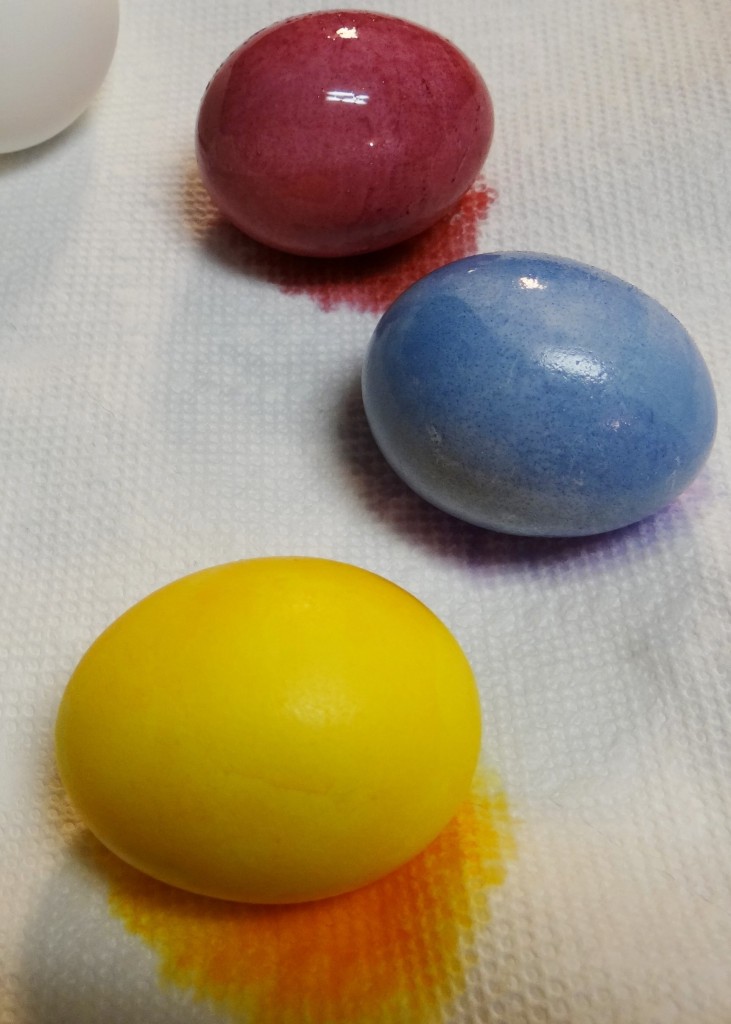 This year, we're choosing the ColorKitchen Foods Easter Egg Coloring Kit. I really like this kit for many reasons – the biggest one being the company's mission. ColorKitchen is a woman-owned company founded by a woman who found herself allergic to toxic chemicals in her art supplies. She set out to make a product that she could use for her own art, and out of that simple need, ColorKitchen was born. All of the products are made from herbs and plants, so there is no toxicity.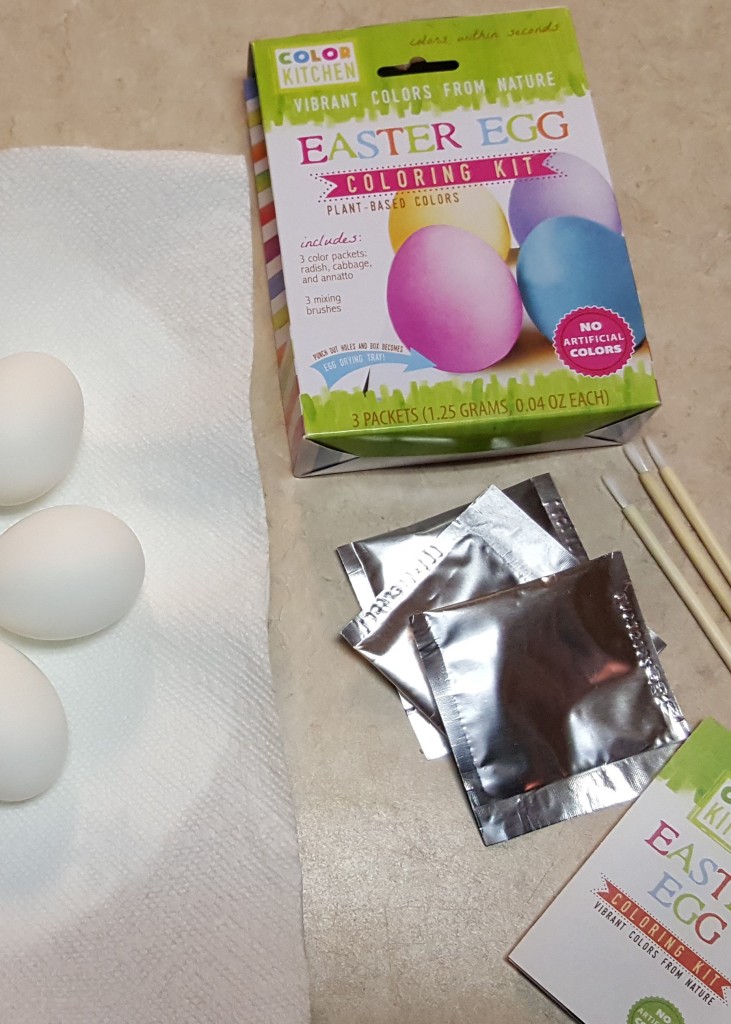 I've often made Easter eggs using organic foods and herbs and love the results.  The ColorKitchen Foods Easter Egg Coloring Kit brings all natural egg decorating to your table without the time consuming DIY part. It's especially helpful for busy parents that want to decorate the eggs without extra toxins but really don't have time to make an all-natural dye. How many times does the dye seep through a microscopic crack in the egg? Often! Now we can eat the eggs without ever worrying that that dye may contain some harmful chemical.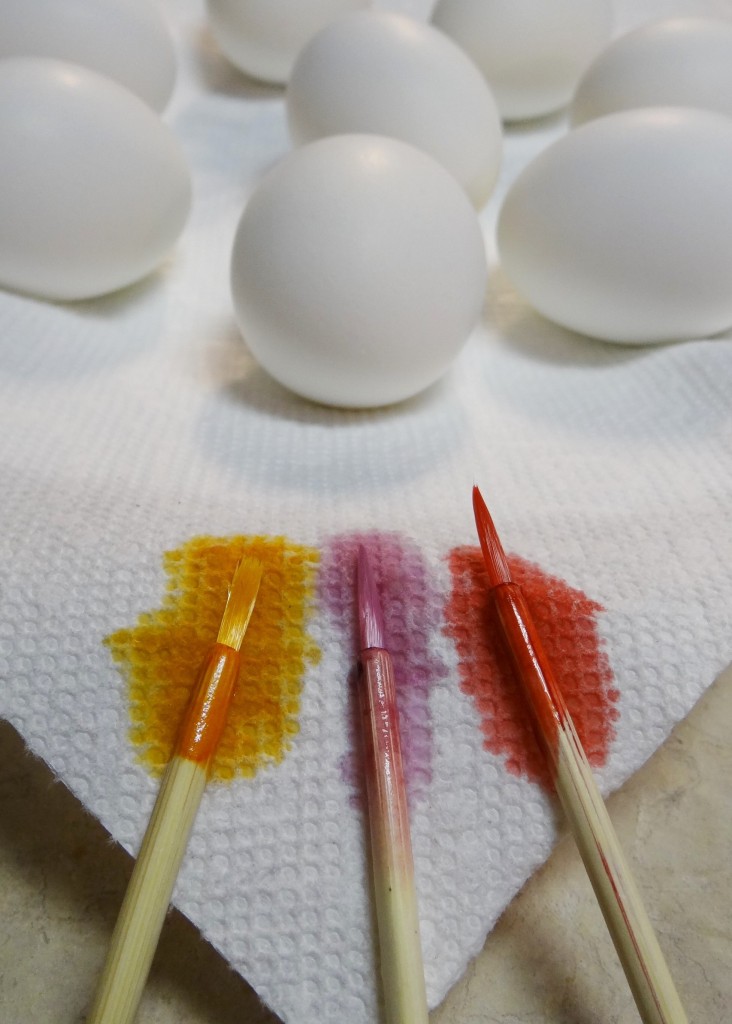 I mentioned before that the dyes were plant and herb based. The ingredients list is simple and prominently shown on the ColorKitchen site: cabbage, radish, and annatto extracts, non-gmo maltodextrin. That's it. It's really nice to know (and pronounce) all of the ingredients!
Just because the dyes are natural doesn't mean you'll end up with boring colored eggs either. These colors come in deep and rich yellow/orange, purple and blue colors. You can still tie dye them and write your name or draw designs with the white crayon before dying for a fun effect. The kit also contains enough to dye 1-2 dozen eggs, so there's no need to be concerned about running out of dye if you like to leave the eggs "in" a little bit longer for a deeper color. It also comes with mixing brushes as well as a decorating booklet to give you a little bit of extra inspiration.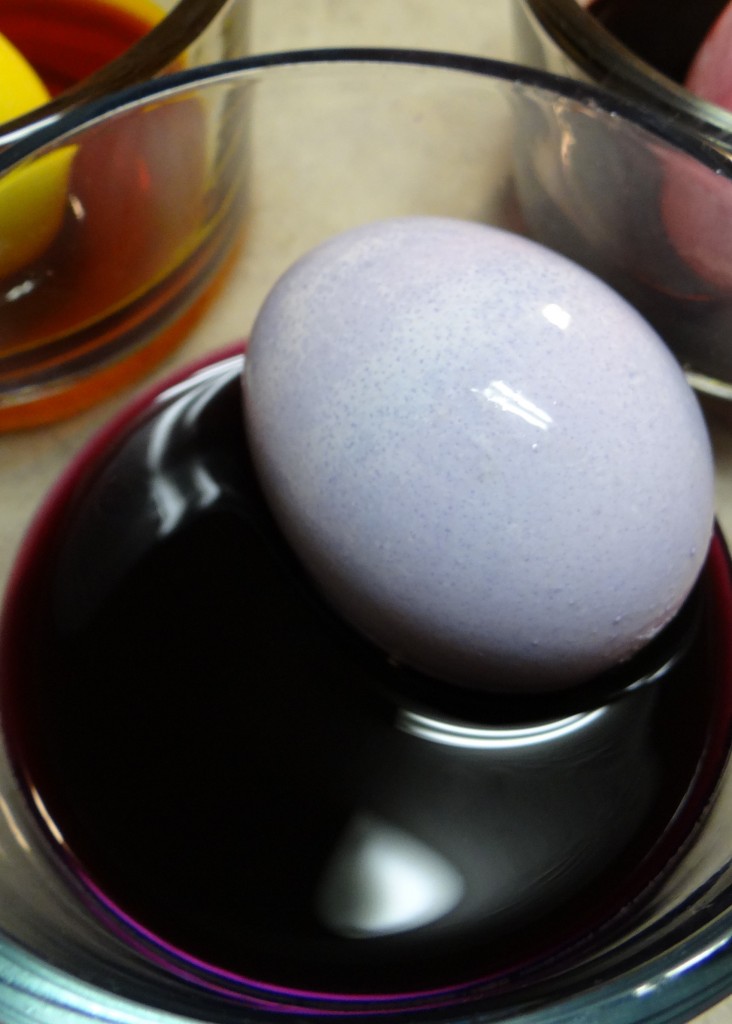 You'll also want to check out ColorKitchen's food colorings. You can get them in single packages for one color, cupcake packages, and even red and green icing packages for the holidays. An all-natural solution for adding vibrant colors to your food? You can't go wrong!
Have you tried dying your Easter Eggs with all-natural dyes yet?