We recently brought you a game day ready Smirnoff Ice Original Julep Kentucky-inspired cocktail recipe to help liven up your football season… and, well, if you've hung out with me for any length of time on Rural Mom, you know I never stop at just one recipe when there is more culinary fun to be had!  As we are knee-deep to a grasshopper into the holiday season and counting down the days until Christmas, a holiday spirited cocktail is also a must-have!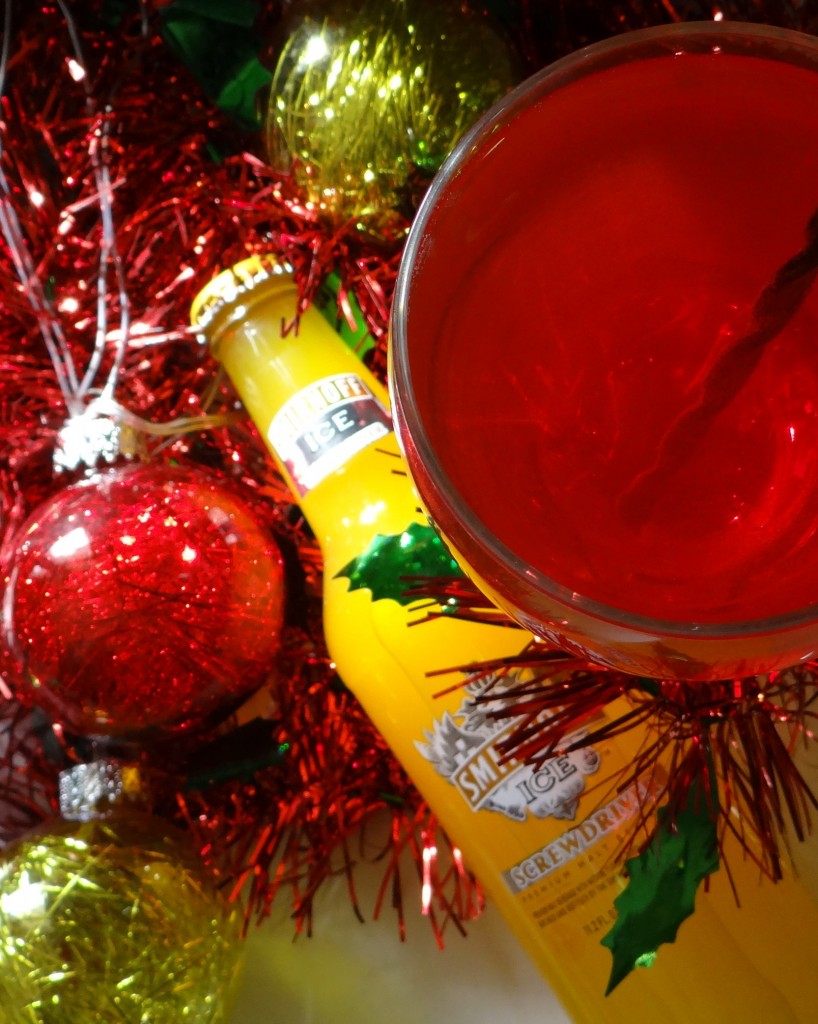 Last year, we headed further south to the sunny shores of Florida right after Christmas and with the cold weather settling in in Kentucky, I'm definitely ready to migrate in the southern direction again.  As I can't pack up the car and go right now, I was inspired by the Smirnoff Ice Screwdriver flavor to bring a little "beach" into our holiday celebrations with a breezy, fruity cocktail concoction (cocktail umbrellas optional!)  Close your eyes as you take a sip and drift off to sunset evenings of digging your toes in the sand and watching the waves roll in.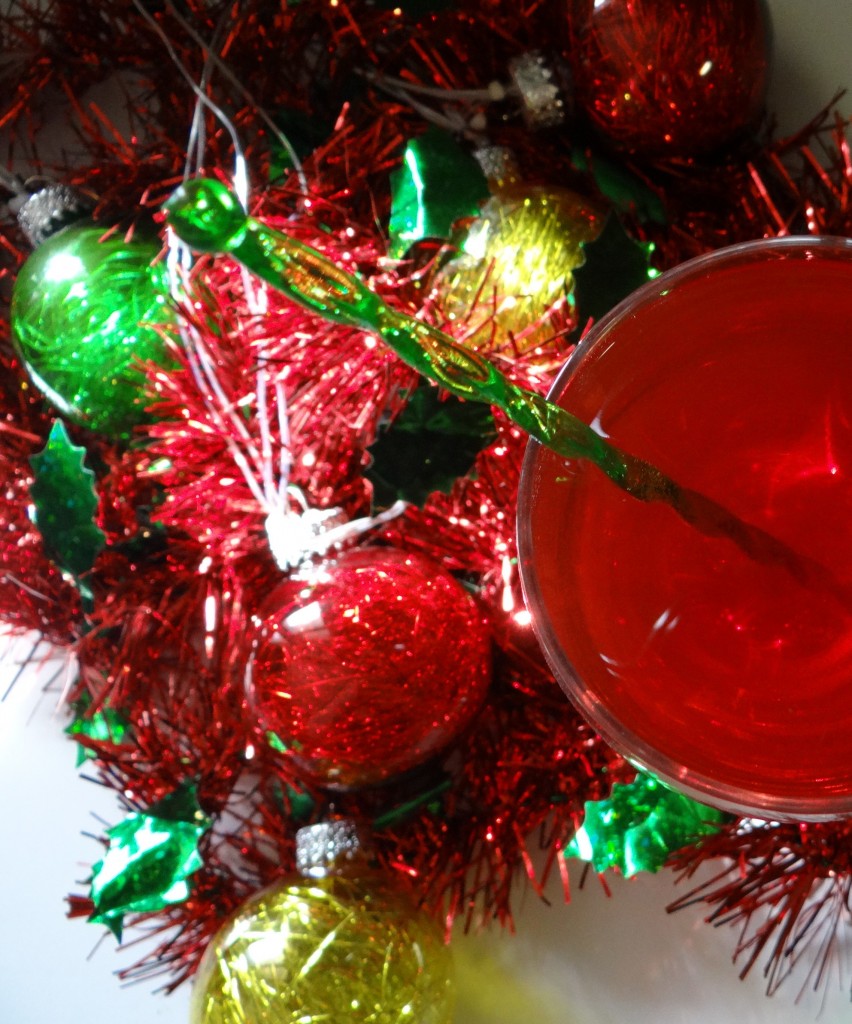 Christmas On The Beach
1 (11.2 ounce) bottle Smirnoff Ice Screwdriver
2 ounces cranberry juice
2 ounces of grapefruit schnapps
1 ounce black raspberry liqueur
ice
Pour all ingredients into a cocktail shaker.
Add 1/4 cup of ice and shake.
Strain into a hurricane, goblet, highball or tall glass (based on your preference.)
Optionally garnish with an orange wedge and a cherry and serve.
As always, be sure to drink responsibly and enjoy your holiday season!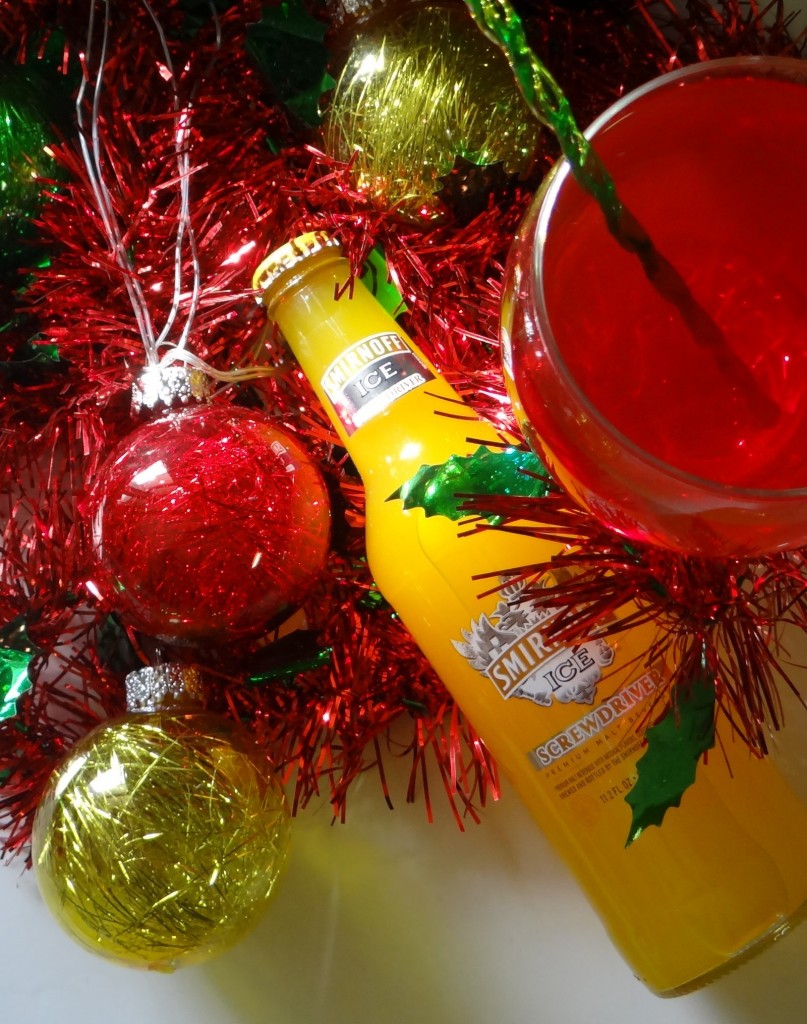 Want a little more Smirnoff Ice cocktail inspiration?  Visit http://www.smirnoff.com/