When planning a fabulous birthday party for my children, I have three main priorities: keep things stress-free, affordable and most of all fun! We recently had the chance to host a birthday celebration at the Louisville, Kentucky Chuck E. Cheese's and the experience definitely met all my criteria and then-some!  I was so impressed with the quality of service, facilities, food, entertainment, and special extras – it's totally the bomb-diggity of birthday party places for the toddler to teen crowd!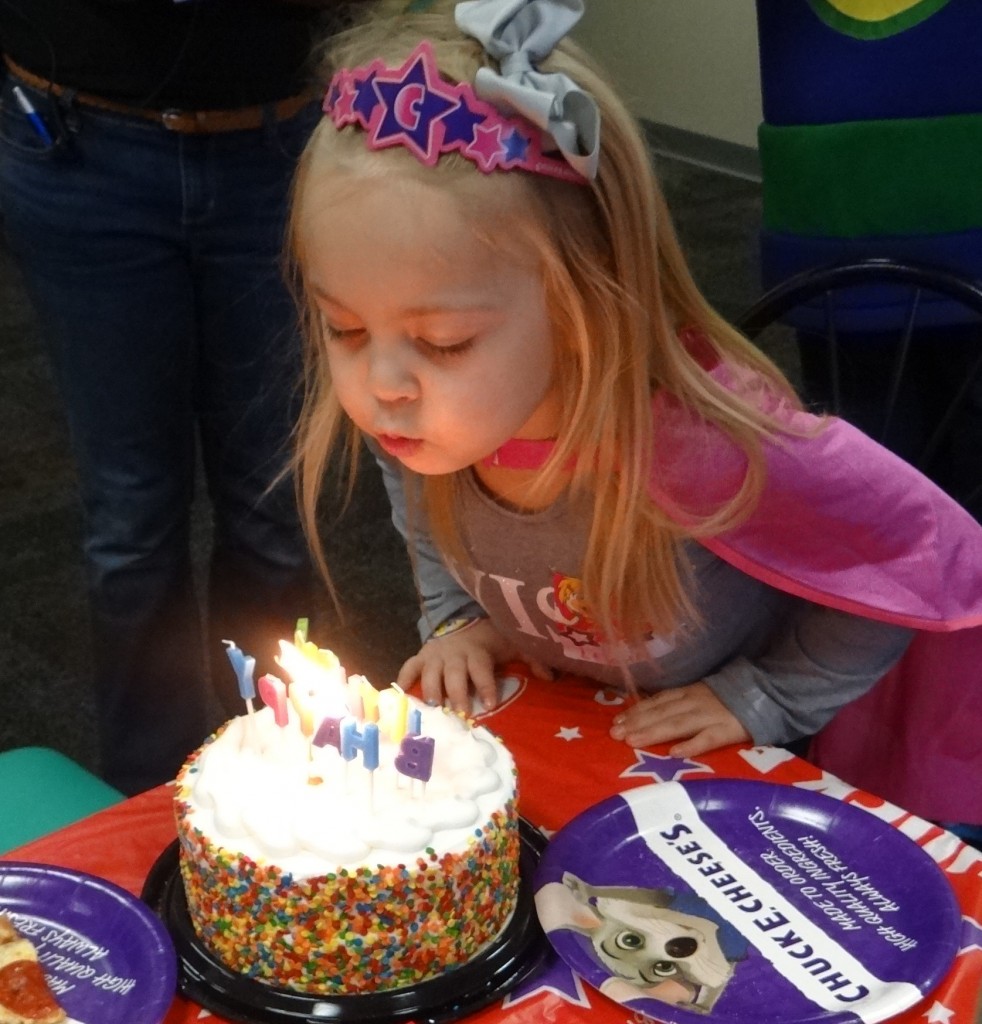 Back in the day, Chuck E. Cheese's was high on my daughter's list of preferred fun places to have a birthday celebration, but it's been quite some time since I had the opportunity to check out what's new.  Being able to bring my granddaughter and celebrate a special day was simply magical!  I was amazed by all the updates Chuck E. Cheese's has now with experiences like The Ticket Blaster but also thrilled to find that Chuck E. Cheese's still has that quality and charm we've loved for so many years.  Below of my top 6 reasons we'll be returning to Chuck E. Cheese's in the future to party like it's our birthday for birthdays and also for impromptu celebrations!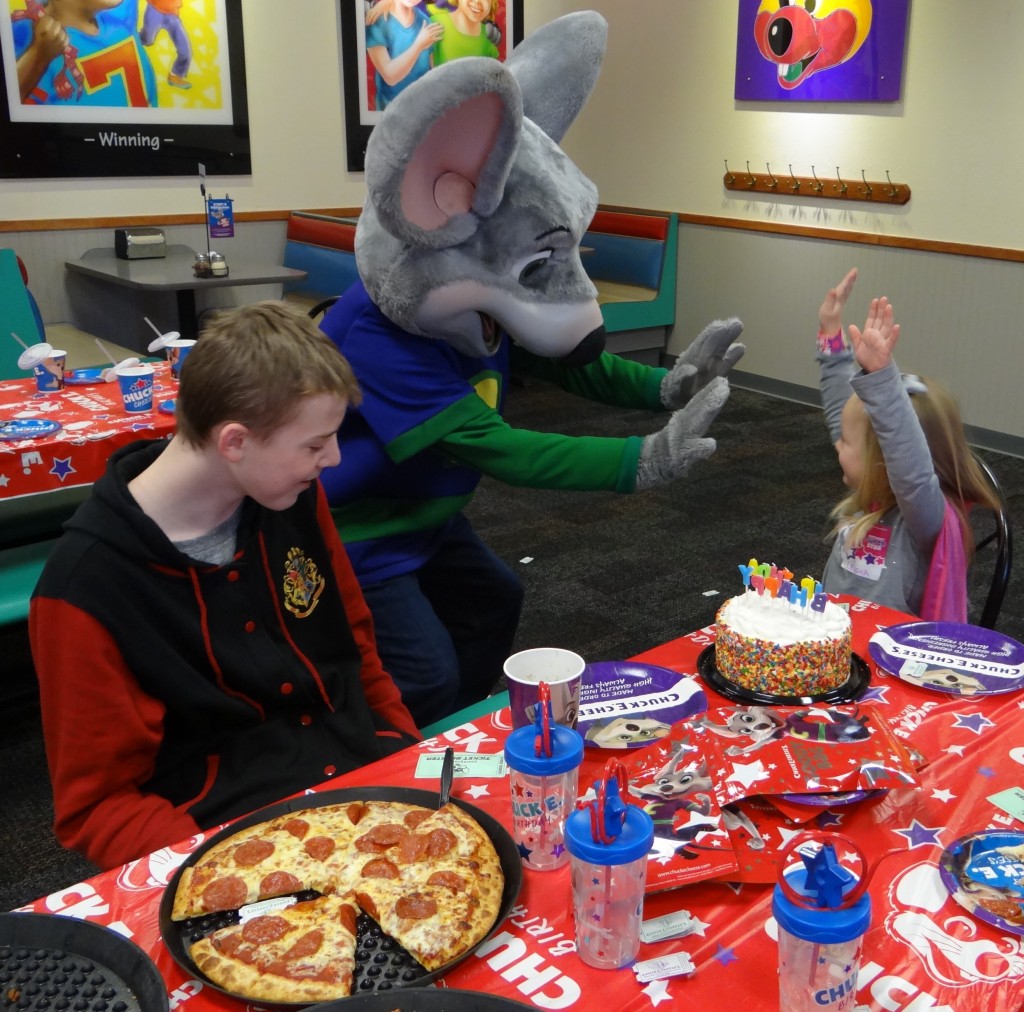 The Fun
Hanging out with Chuck E. Cheese is a really delightful experience for kids.  My granddaughter's eyes lit up when she saw this iconic figure and imagine her surprise when he came over to join in on our celebrations throughout the morning.  From the energetic music to vibrant colors to each interactive moment, the facility encapsulates you in a bubble of joy from the moment you step in the door!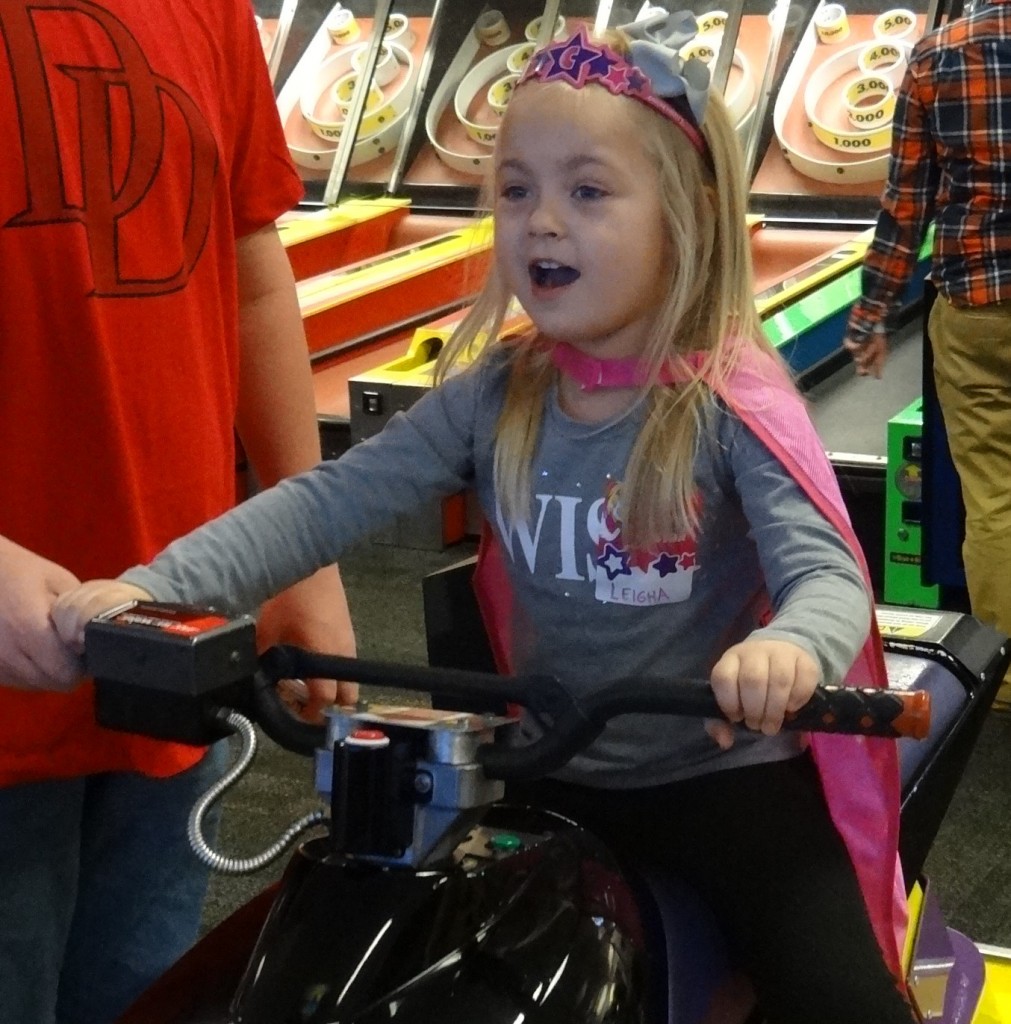 The Games
As part of the birthday packages (and various coupon packages) each child receives tokens to play a wide variety of games including arcade games and hands-on games like skee ball and basketball. Each game rewards the players with those coveted Chuck E. Cheese's ticket rewards that can be turned in for great prizes (or collected and saved for your next adventure there.)  There's also an abundance of free play areas for children to enjoy that include playground tunnels and slides.
One very cool thing I learned that I didn't know at all is that there are online games and apps you can play, too, for fun and even to earn extra tickets!  You'll find them at https://www.chuckecheese.com/kids-corner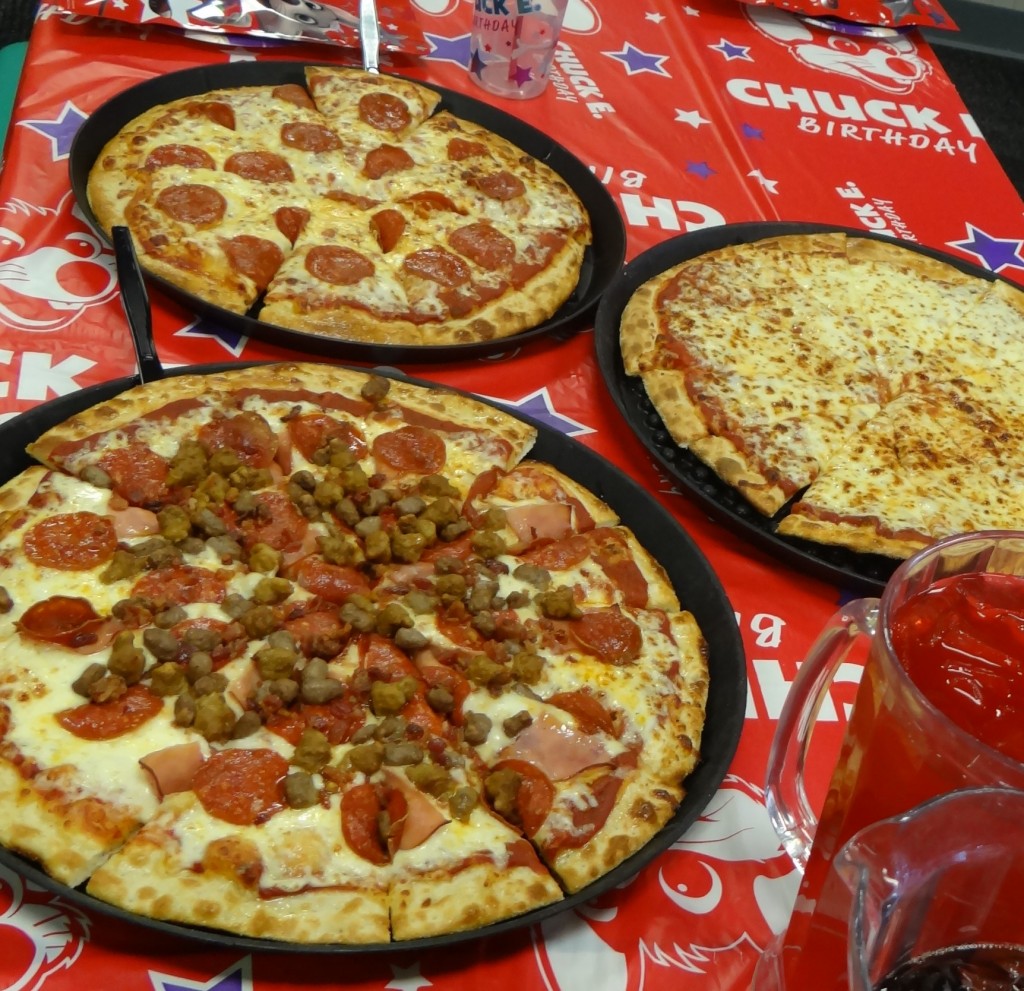 The Food
I knew Chuck E. Cheese's would have pizza, which is always a crowd pleaser with kids, but I didn't realize how good it would be or how extensive their menu is.  There's pizza in abundance from Vegetarian options to a Cali Alfredo, but there's also a full salad bar, wings, sandwiches and even appetizers! Truly something for everyone… and yes, desserts, too!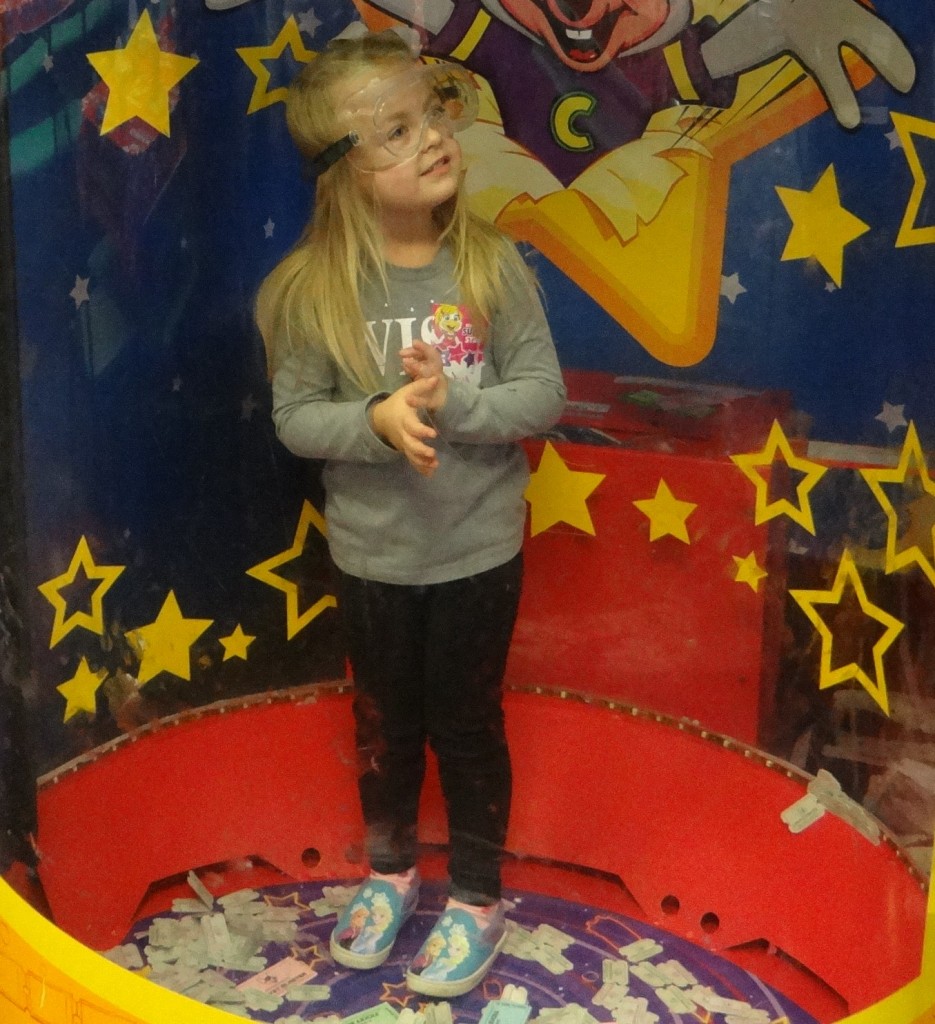 The Special Extras
From the second you arrive your child is the star at Chuck E. Cheese's and your family is treated to a clean, inviting environment.  I was truly impressed on how well maintained the Louisville, KY store was, how friendly the staff were and how much fun was in store for everyone in attendance.  I also appreciated the extra level of security provided with the special Kid Check system where everyone in our party received a special stamp to help keep children from wandering out with the wrong family.  Though I tend to keep a very sharp eye out for my kid's safety, I still enjoy having the extra peace-of-mind.
In addition to all these family-friendly perks, there's also a terrific loyalty club you can join for for future rewards, coupons and deals at https://www.chuckecheese.com/deals-offers/chuck-e-club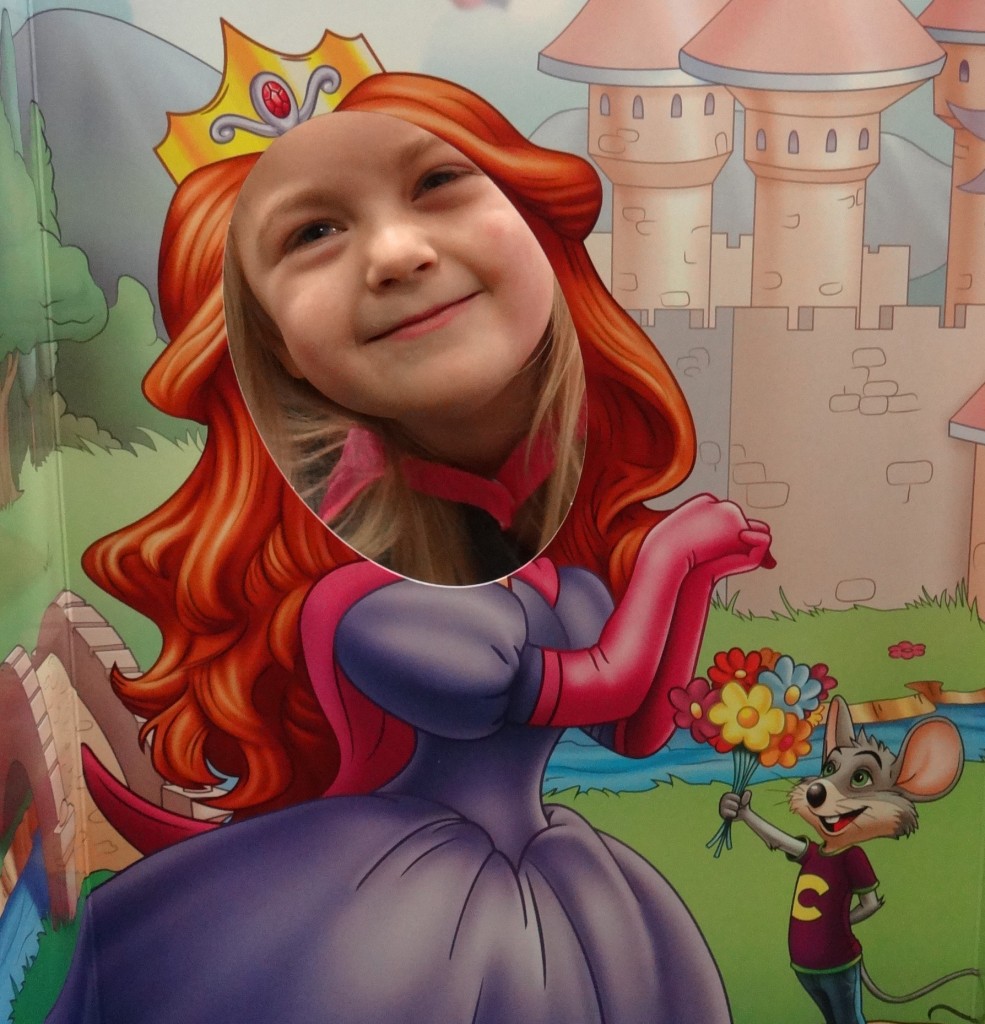 The Package Deals
Birthday party packages contain tons of memory-making activities including:
a turn in The Ticket Blaster for the birthday girl or boy
a dedicated host/hostess to help ensure your party is non-stop fun
party extras for the birthday boy or girl with Superhero, Princess or Chuck. E. Cheese motifs
party tableware and reserved table space
star recognition in the live birthday show
optional goody bag, pinata, ice cream, collectible cup, extra tokens and wristband add-ons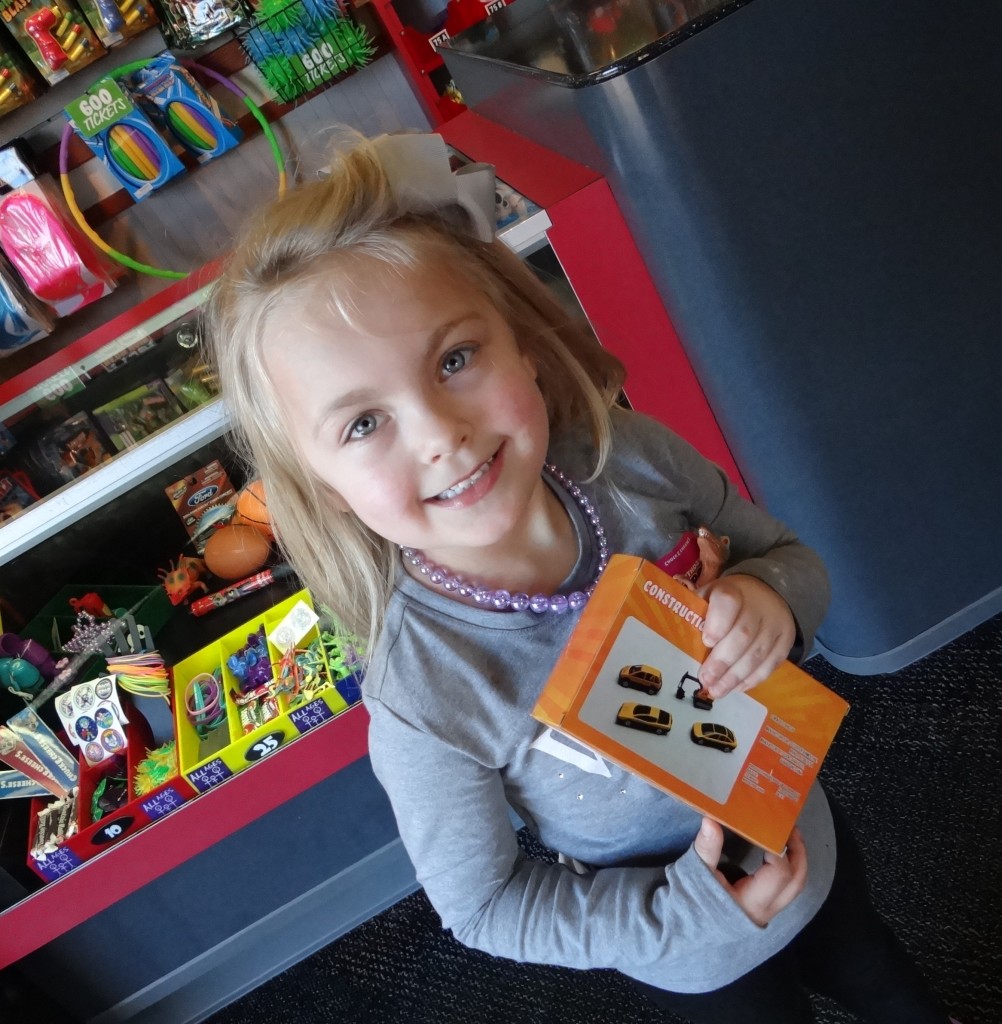 The Smiles!
It's great to save money and have a stress-free fun-filled party, but at the end of the day, it's all about the smiles!  And we had miles of smiles from all our crew, especially the birthday girl from start to finish!  In total, we spent 4 hours at Chuck E. Cheese's enjoying smile after smile with no mishaps or frowny-face moments.  For a four-year-old, that's truly exceptional! She (and we) were a little worn out after, but that just made for a great nap time experience later.  Our level of happy was certainly through the roof throughout the day and this grandma is certainly thankful!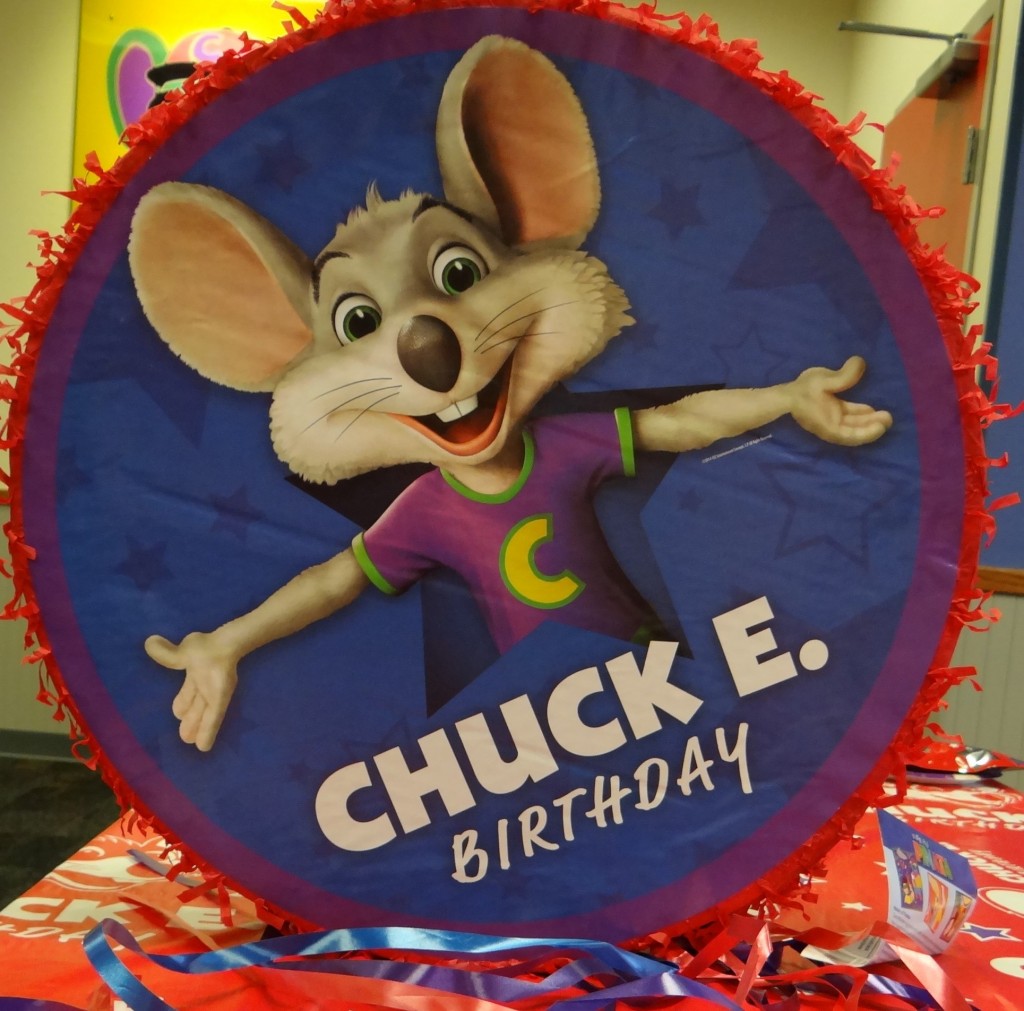 When plan a birthday celebration, what are your main priorities?  
For more information on Chuck E. Cheese's birthday party packages, visit https://www.chuckecheese.com
Special thanks to Chuck E. Cheese's for helping us to party like it's our birthday!  As always, all thoughts, opinions, and joyful experiences are that of Rural Mom.