How much do you think about your hair? Obviously we brush it and style it daily, but do you ever think about how to keep it healthy?
Hair is fragile, and like anything fragile it needs to be cared for gently.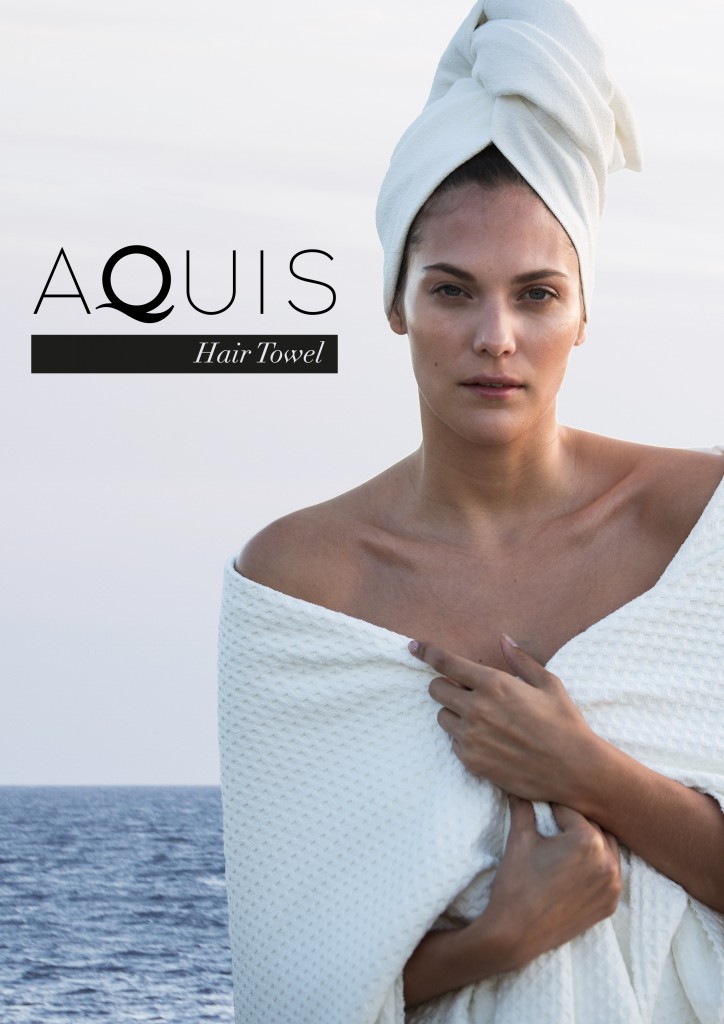 One of the things I recently learned about hair really surprised me.  Letting your hair stay wet for long periods of time is bad for it. It stretches out the keratin, and this bends and breaks the cuticle, creating frizz and split ends.  Each strand of hair is basically a stretchy keratin core covered by a protective layer of tiny cuticles. When the core gets wet, it absorbs the water and stretches. The longer it stays stretched, the greater the damage to the cuticle. That's why some salons recommend that you only wash your hair every few days. Unfortunately in the summer months, even if you only wash it once every few days, chances are you're getting it wet playing in the water. (Chlorine is HORRIBLE for hair; always wear a bathing cap in the pool!)
If you have long or thick hair, you know that it takes quite a while to dry. Occasionally, I'll be in a hurry and put wet hair into a ponytail in the morning and find it still wet underneath when I take it out in the evening.  In all the years of doing that I never realized it could be damaging. I thought I was doing the opposite – saving it by not drying with heat.
So if you're not supposed to extensively blow dry your hair, and you're not supposed to leave hair wet, what do you do? First, never, ever rub your hair with a towel. Your hair is at its weakest when it's wet, and any tugging with a towel can do damage. Simply wrap the towel around your head and blot dry. Better yet, go with a hair turban.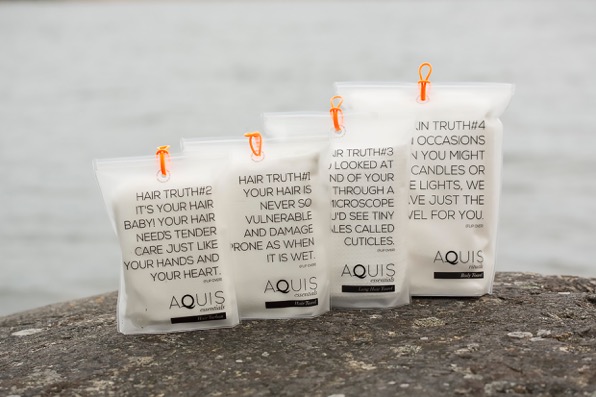 Your best bet is to use a super absorbent towel like this one from Aquis to get the majority of water out. Different towels have different absorbencies, and they can only hold as much water as their fibers can take on. Aquis also sells several hair turbans, towels, robes, exfoliating cloths, and headbands to meet your needs. They truly have everything covered. (See what I did there?)
The next step to having more good hair days than bad is to let it air dry naturally and quickly, or blow dry it for just a couple of minutes on a cool setting.  I'm not going to go into the damage heat styling can do to hair, as that's common knowledge.  Be sure to use a leave in conditioner or protectant made specifically for heat styling if you plan to heat it up to reduce damage.
What's your out-of-the-shower routine? Do you leave your hair wet for too long?