Bobby Flay may be best known for his popular restaurants, cooking shows on Food Network and masterful grilling skills, but this talented chef says brunch is his favorite meal. Fans who have been asking for Flay's brunch recipes and insights will be delighted with his new book "Brunch @ Bobby's" now available on Amazon at at major booksellers nationwide.  Brunch @ Bobby's features 140 recipes including drinks, syrups, egg dishes, pastries, side dishes and everything you need to whip up a fabulous brunch experience of your own.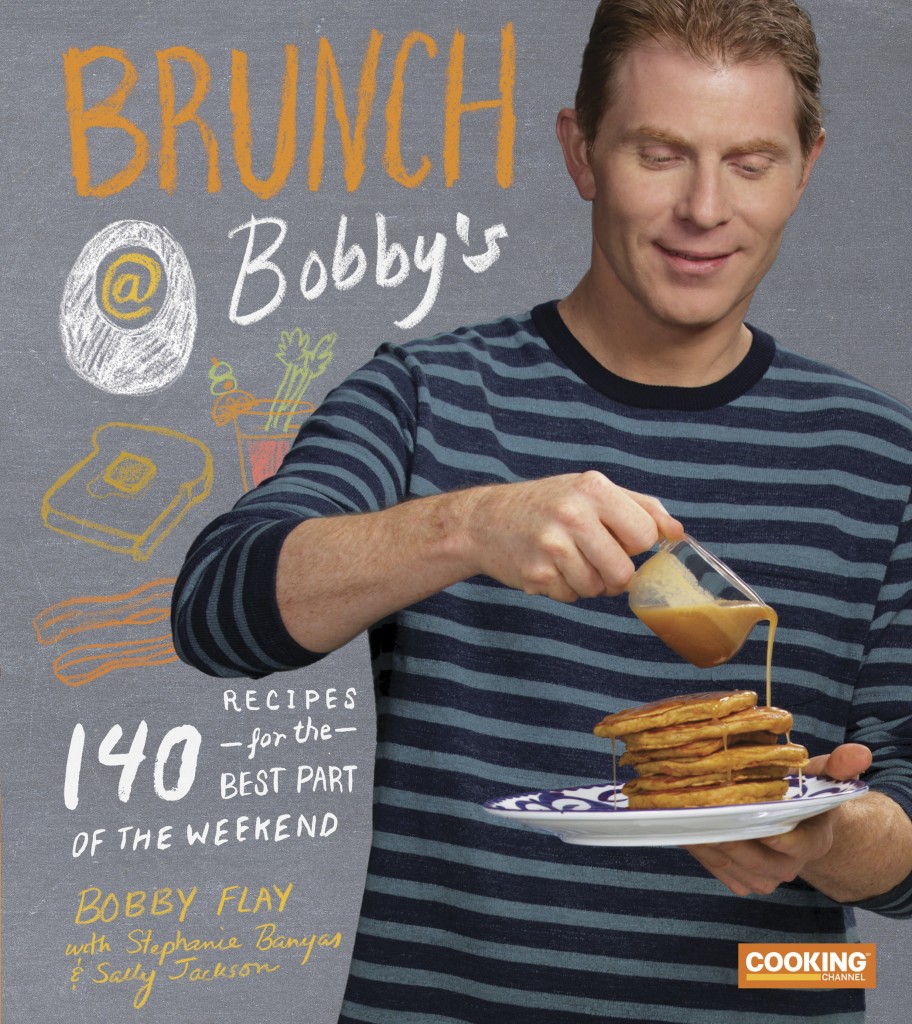 Inspired by cultural diversity in foods, Flay attributes his travel experiences and native New York upbringing as greatly influencing his cuisine.  He feels that when you "eat the food of the people," you learn a lot about who they are as a people.  In the pages of Brunch @ Bobby's, with recipes like Moroccan Coffee Granita, Texas Eggs Benedict and Croque Madame, the exuberant celebration of world cuisine certainly shines through.

"I say eat the food of the people and you learn who they are" – Bobby Flay @bflay @ruralmoms pic.twitter.com/mVhpZRGCLq

— Rural Mom (@ruralmoms) October 12, 2015
Flay's personal favorite recipes from the book are the Bananas Foster French Toast, Olive Oil-Poached Eggs and the Moroccan Eggs.
"I like an abundance of food," says Flay. "I like to have some egg dishes and some sweeter dishes, as well. I love the baked Moroccan egg dish because it's kind of like a spiced tomato sauce.  You basically cook the eggs in the sauce themselves and serve it with some sort of pita.  It's so, so good!"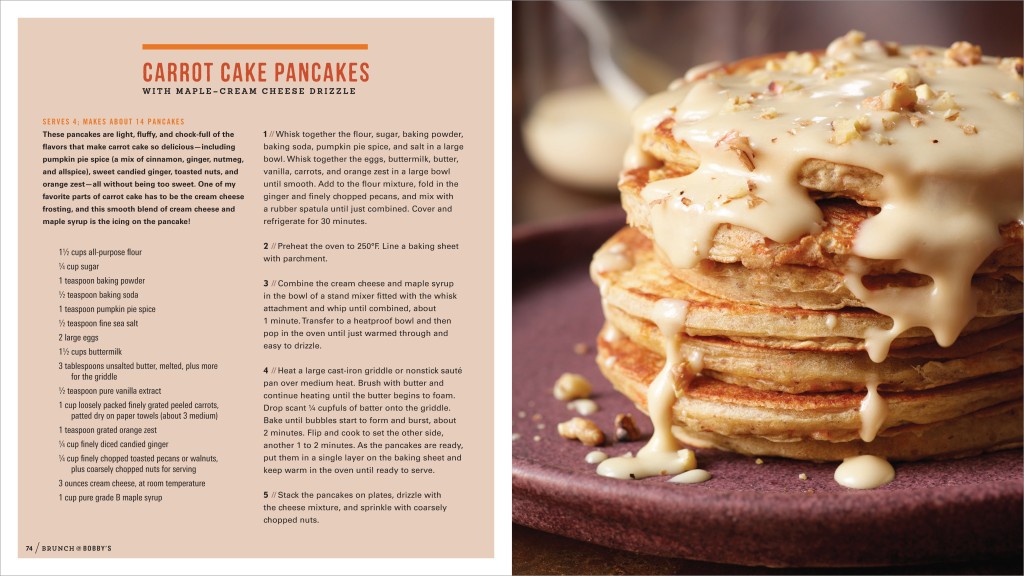 Flay's family style approach in Brunch @ Bobby's is centered in both practicality and the desire to have dishes to please everyone at the brunch table.  He feels serving an abundance of food is important so that people have choices in preference and portions and that family style makes it easier on the chef to get to the table to enjoy brunch with family and friends.
"I think the thing that separates brunch from all the other meals is that you can serve it family style but at the same time the attention to detail is really important to complete it," say Flay.
Flay suggests several key components to create the perfect brunch including:
a great cocktail
sweet dishes
savory dishes
tasty breads like muffins or scones
extras like flavored butters or homemade hot sauces
"The thing I like about brunch is that once you put the food out, basically the rules of dining go out the window and you just enjoy however you would like to," says Flay.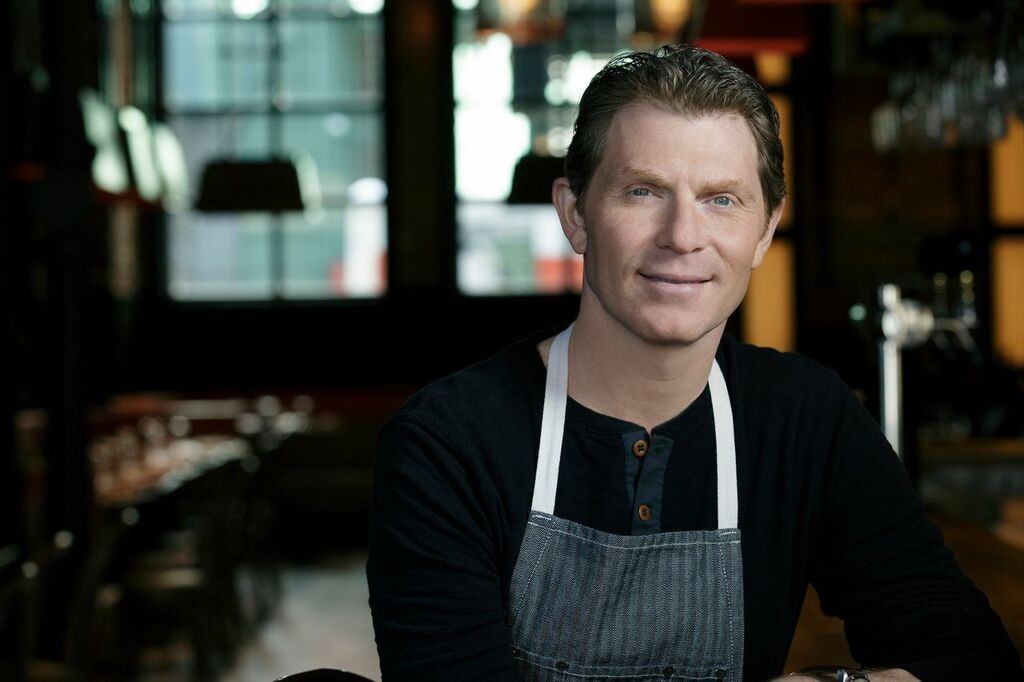 Home chefs will find plenty of inspiration in Brunch @ Bobby's, and delightful recipes to please any palette, including some fabulous crowd-and-kid pleasers like Carrot Cake Pancakes and Bacon and Hash Brown Quesadilla.  Flay offered us a few additional tips for home chefs to ensure their brunch dishes turn out fabulous including remembering the very basics or salting and peppering foods and using seasonings on both sides of foods.
"I always say if you really want to taste the food, if you really want flavor in your food, whether you're putting in a chili pepper, fresh garlic or herbs like basil or cilantro," says Flay, "put more than you think you need.  Almost 50 percent more.  A lot of times people, especially home cooks, are timid with their seasoning.  I would always say if you had to pick a direction, go stronger.  Go bolder."
At Rural Mom, we found one thing is for sure, when you enjoy the recipes in Brunch @ Bobby's you will certainly learn a lot about Flay's amazing culinary talents and his enthusiastic love of brunch!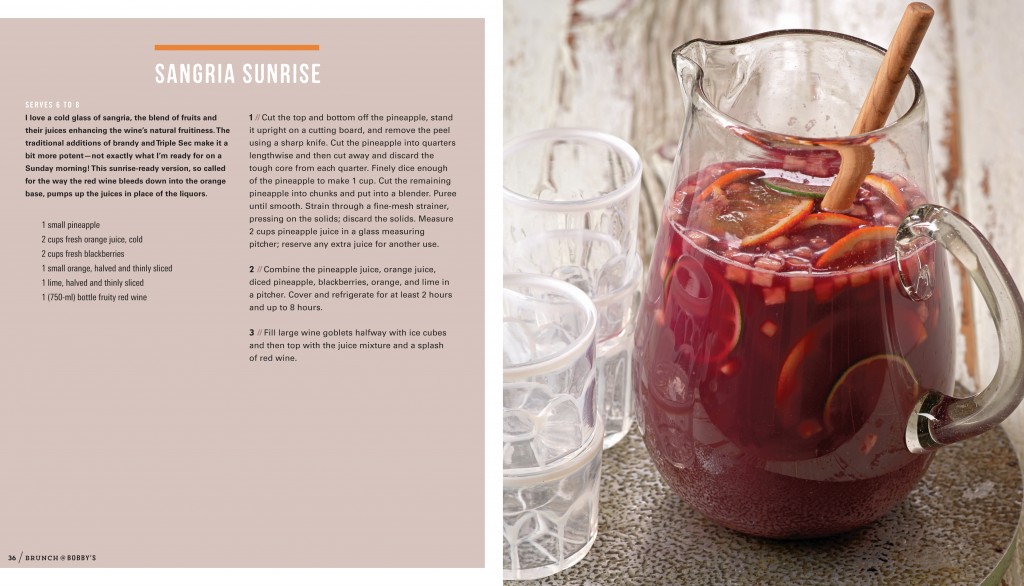 About the Book
At long last, Bobby shares his simplest, most sought-after recipes—while still delivering his signature intense flavors.

Bobby Flay may be best known for his skills at the grill, but brunch is his favorite meal of the week. In Brunch @ Bobby's he includes 140 recipes starting with the lip-smacking cocktails, both spiked and virgin, that we have come to expect from him, along with hot and iced coffees and teas. He then works his way through eggs; pancakes, waffles, and French toast (including flavored syrups and spreads); pastries (a first) and breads; salads and sandwiches; and side dishes. Pull up a seat and enjoy a Sangria Sunrise, Carrot Cake Pancakes with Maple-Cream Cheese Drizzle, Sautéed Bitter Green Omelets, and Wild Mushroom-Yukon Gold Hash. This is how Bobby does brunch.

About the Authors
BOBBY FLAY, New York Times bestselling author, is the chef-owner of five fine-dining restaurants, including Gato, Bar Americain, Mesa Grill, and Bobby Flay Steak, and an expanding roster of Bobby's Burger Palaces. He is the host of numerous popular cooking shows on Food Network—from the Emmy-winning Bobby Flay's Barbecue Addiction to Iron Chef America, Throwdown! with Bobby Flay, and Food Network Star—as well as Brunch @ Bobby's on Cooking Channel. His website is www.bobbyflay.com.

STEPHANIE BANYAS has been Bobby Flay's business assistant since 1996. She is the coauthor of Bobby Flay's Barbecue Addiction; Bobby Flay's Throwdown!; Bobby Flay's Burgers, Shakes & Fries; Bobby Flay's Grill It!; Bobby Flay's Mesa Grill Cookbook; and Bobby Flay's Grilling for Life. Stephanie and her cat, Fred, divide their time between New York City and Woodstock, New York.

SALLY JACKSON lives in New York City with her husband, their children, and one especially well-fed poodle. This is her seventh cookbook with Bobby Flay and Stephanie Banyas.
LEARN MORE
Learn more on BobbyFlay.com
Follow Bobby on Twitter, Instagram, and Facebook
#BrunchatBobbysBook