My favorite Halloween costumes of all time were the ones I made myself. If you agree with that statement, you'll love this roundup of DIY Halloween costumes. They range in all levels of difficulty, so you don't have to be a seamstress or invest a lot of money to pull them off. Some, like the bunny ears and the fairy crown, require just a pretty dress or a plain sweatsuit to make a complete costume. Visit some (or all) of them and let me know what you think!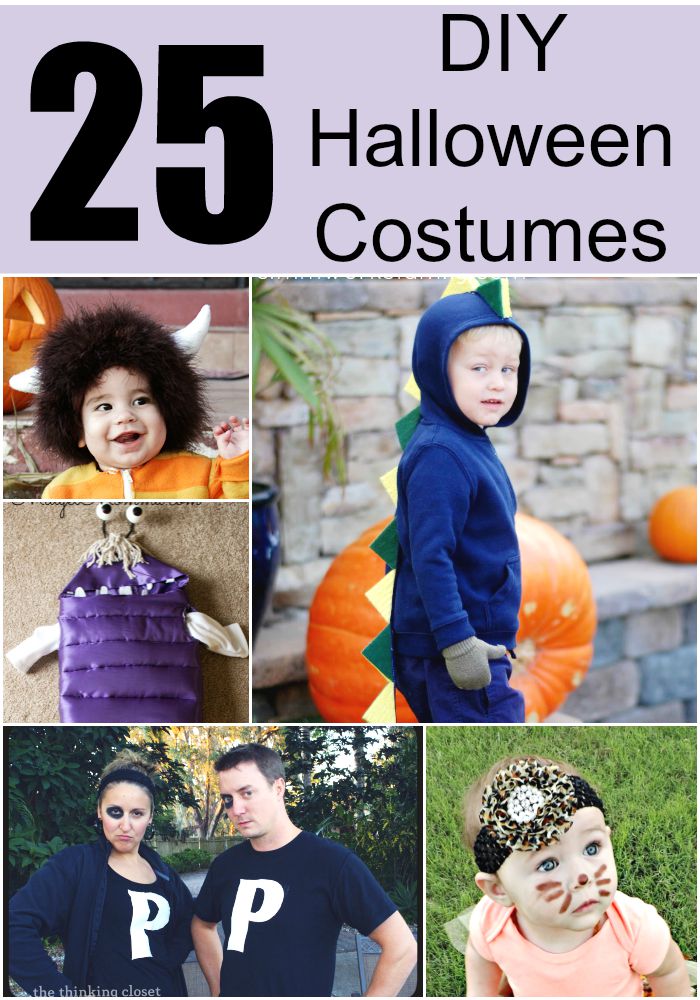 For Adults:
1. Easy DIY Baby Construction Worker Costume (Maternity)
2. Amy Farrah Fowler Costume
3. Hashtag Costume for a Couple
4. DIY Lumpy Space Princess Costume
5. Star Wars Family Costumes
6. Black Eyed P's
7. Bun in the Oven Halloween Costume (Maternity)
8. DIY Mother Nature
For Children:
9. DIY Mega Bloks Costume
10. Thrifty Homemade TMNT Costume
11. Ice Age 3 Scrat Costume
12. Octonauts Halloween Family Costumes
13. DIY Star Wars Costumes – Jedi and Princess Leia
14. DIY Bunny ear Headband
15. Dragon Costume from a Sweatsuit
16. DIY Paper Doll Costume
17. Winnie the Pooh Costume
18. Butterfly Costume
19. DIY Woodland Fairy Crowns
20. DIY Fabric Tutu Lion
21. Homemade Black Cat Tutu Costume
22. DIY Boo from Monsters Inc Costume
23. Rawr Dinosaur
24. Where the Wild Things are Costumes
25. Boxtrolls Halloween Costume
and our newest idea: Blues Brothers!