Being eco-friendly and responsible is very important to me, and as you know, I love a great app! Recently I was thinking about apps that would help me to be more environmentally conscious. As always, there is an app for that! Actually there are several apps for that, but we're going to cover just a few of my favorite go-to apps that I use the most.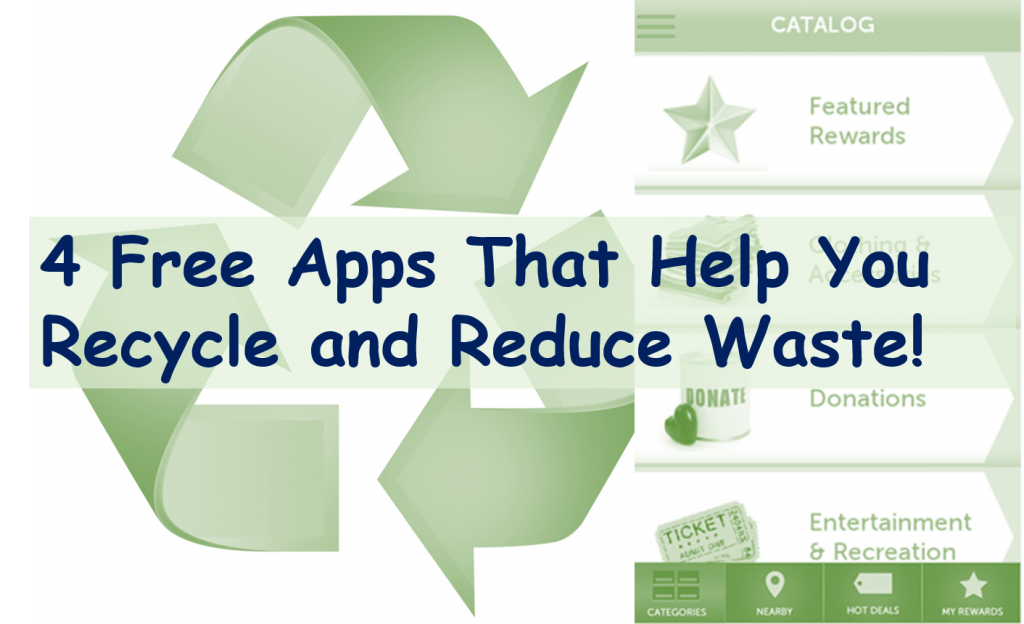 The first is Recyclebank. Recyclebank is also available on your desktop, and basically it gives you amazing facts about recycling and preserving our natural resources. By taking their challenges and learning more, you're eligible for rewards, which include magazine subscriptions and gift cards. The app gives you all of the desktop functionality and even lets you input your recycling pickup days so that it can remind you. In addition, it gives you information on what's recyclable in your area and what has to be sent to a specialty recycling center.
iRecycle – this app will help you find local and convenient recycling opportunities no matter where you are. It uses your current location to get information on collection points and gives you their addresses and contact information as well as which materials they collect. Now there's no excuse to not recycle, even when on vacation. You can also connect to social media and share, inspiring your family and friends to be environmentally friendly too.
1800RECYCLING – Based on 1800Recycling.com, this app is probably the most comprehensive app I've seen. It shows you maps of where you are and where to find the nearest recycling center (there are over 140,000 locations across the US and in some parts of Canada!) and tells you what can be recycled at each location. In addition, the app allows you to share and rate your experience with others via email and social media.
Trash Chaos – this is actually an app for kids. It's a game that teaches kids the importance of recycling and being friendly to our environment, without them knowing that they're learning something. They fight the Evil Queen Ignorantia by sorting virtual trash and at the end of the level they learn fun new recycling facts. At the moment, it's only available for iOS, but I'm sure as it becomes more popular they'll have it for Android as well.
Going green may seem like a daunting task at first, but with a little bit of technology and ingenuity, you can easily do your part to make the Earth a better place for your children and grandchildren. Just think about how many people there are in the world. If we all do even just a little bit, we can easily make our planet a better place.