This shop has been compensated by Collective Bias, Inc. and its advertiser. All opinions are mine alone. #MyCatMyMuse#CollectiveBias
Ask any toddler mom if her child cleans their plate and you will probably be met with a serious belly laugh! Toddlers are little bundles of energy who are in constant motion and usually, clean plates just aren't going to happen. It seems the same is true for our resident kitty toddler, Fiona. She rarely cleans her plate, but thankfully, my princess Fiona approves of the all new Muse Natural Cat food I recently bought her at PetSmart.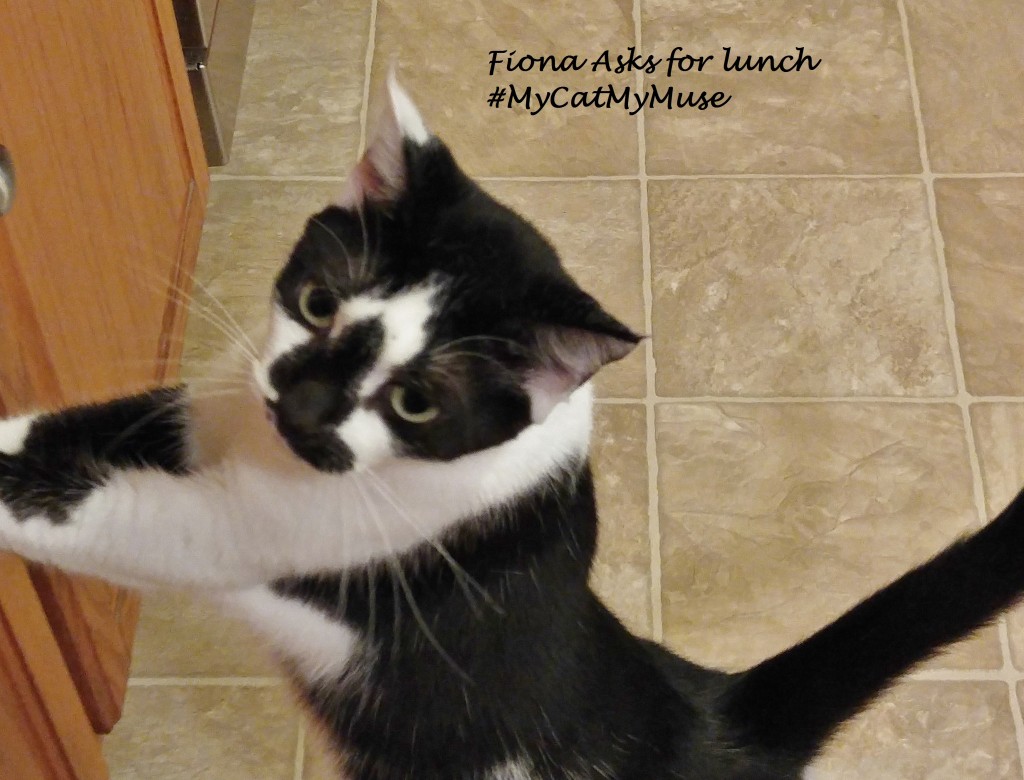 Meet Fiona, my 2-year-old bundle of energy and love. Fiona is always happy and ready for play time and is a serious cuddle bug.  Honestly, we couldn't ask for a better kitty and our only struggle with Fiona is getting her to eat a healthy portion of her meals. So when she comes and asks me for lunch, I am happy to oblige her request.  I decided to offer Fiona some Purina Muse Natural wet cat food that I'd bought with her in mind earlier this week at PetSmart. Finding Purina Muse at my local store was easy because they take the time to clearly mark their aisles with all the different brands they carry and they had set up this cute and informative Muse Kiosk.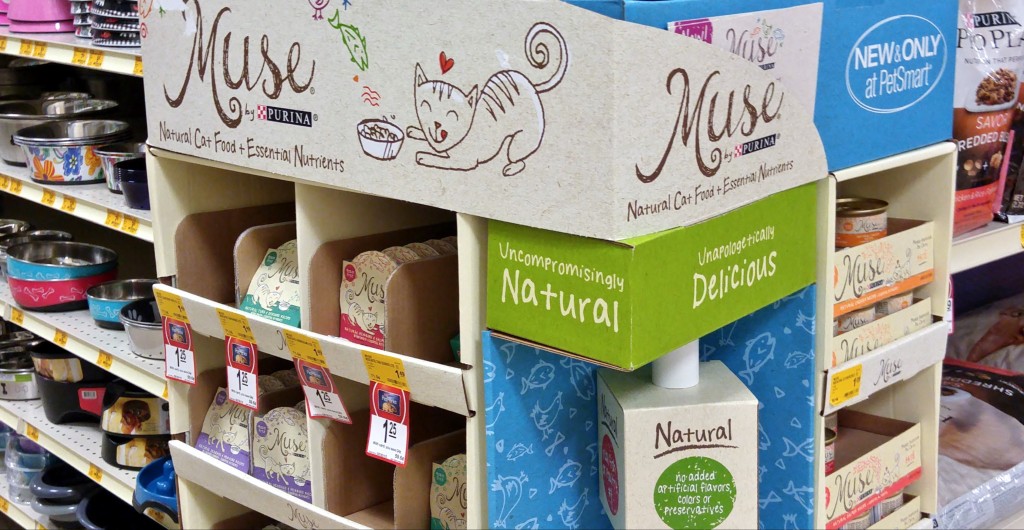 I spent a few minutes learning about this new brand. Muse wants all cat parents to know with Muse, you don't have to choose between natural nutrition and food that tastes great. Your cat can have both when you choose Muse. That sounded great to me, because even though we think of Fiona as a toddler, she really is an adult cat that requires good nutrition to stay healthy.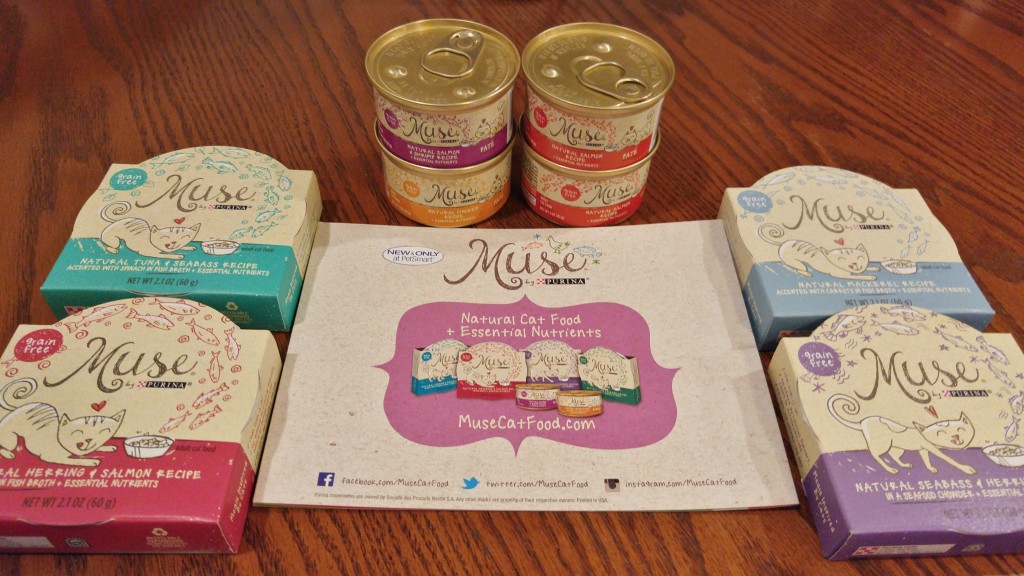 The hardest part of this trip was choosing which wet foods to buy! There are 30 Muse recipes, each made with real fish or poultry and available in Chowder, Broth, Toppers in gravy, or Pate. I opted for a mix of flavors and styles, taking Muse up on their "clean plate" guarantee. Muse states: Natural has never been so delicious. Put Muse to the test with our clean plate guarantee.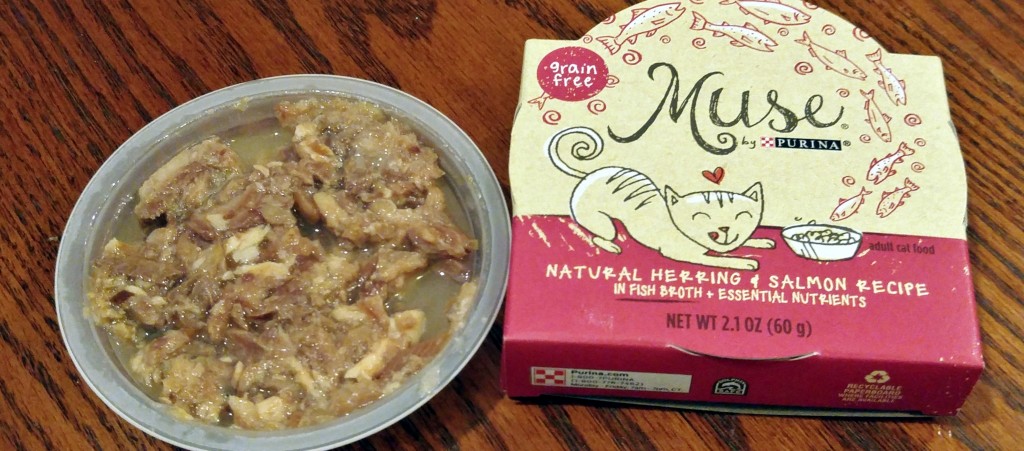 I was amazed at how good the Herring & Salmon Recipe looked and smelled! I'm a fish eater, as are my cats, so I had high hopes for this lunch as I put the plate down in front of Princess Fiona. And in true picky Fiona fashion, she ate two bites and walked away, leaving it for her older sister Dottie to eat (which she did happily).
One clean plate down.  No matter, I was ready for Princess Fiona! I served her a lunch-sized portion of Muse Natural Salmon Pate and she ate it! She didn't just nibble and walk away – she cleaned her plate! Well done, Purina Muse and Fiona!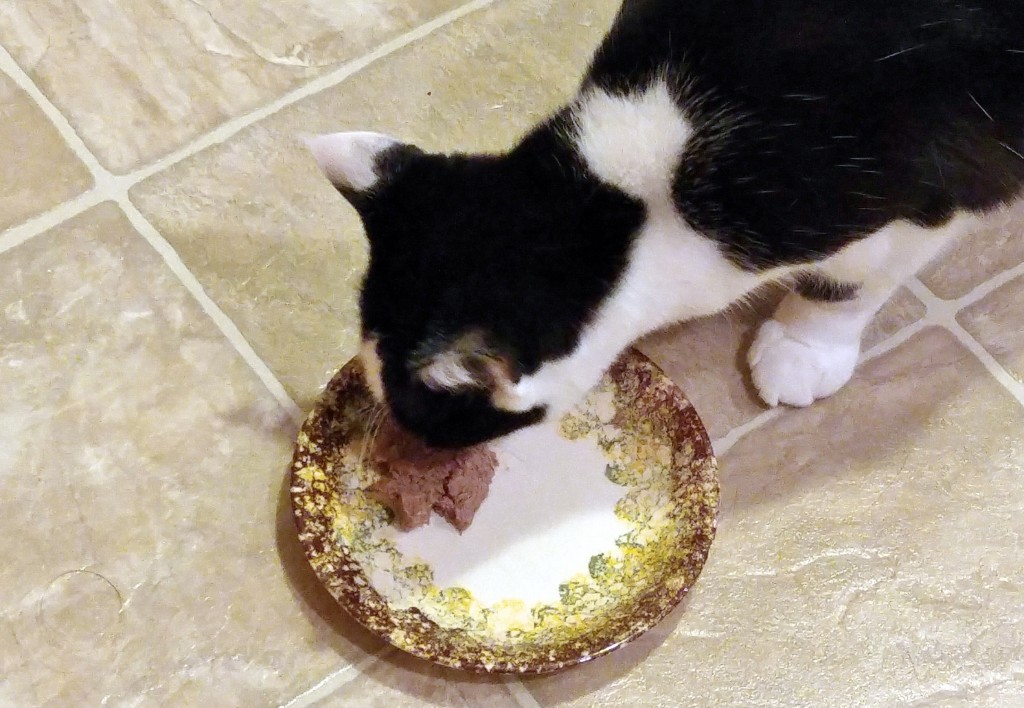 After lunch, Fiona was at her happiest, plopping down and asking me to play and love that beautiful, fluffy belly of hers.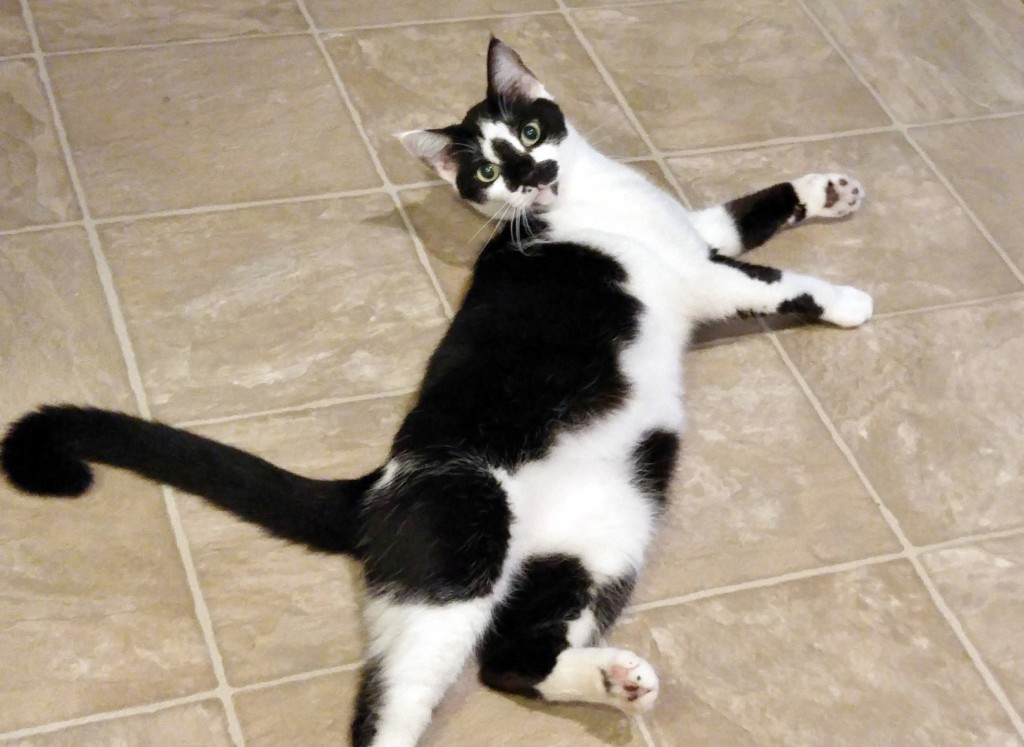 If you have a princess kitty at home too, I invite you to visit PetSmart to find out if your local store has their Purina Muse kiosk available. You can learn more about Purina Muse Natural Cat Food by visiting their website, where they have nutrition facts and money savings coupons available.
Which recipe choice do you think your cat would like best: Chowder, broth, toppers in gravy, or pate?