Unwinding in the late afternoon with a fresh brewed cup of tea is the perfect way to recharge your batteries and get in a quiet breather before the rush and fuss of after-school and evening activities.  I don't always have the luxury of this indulgence, but when I do, ahh… it really makes the day special!
Since we first traveled to Ireland, one of the items I've longed to have for my afternoon tea time is an electric kettle.  Everywhere we went, this handy gadget awaited, beckoning us to sit and enjoy a perfect cup of tea day or night.  Electric tea kettles are so popular in Ireland (and around the world) as they are more energy-efficient, portable and heat water more rapidly than a stove top or microwave.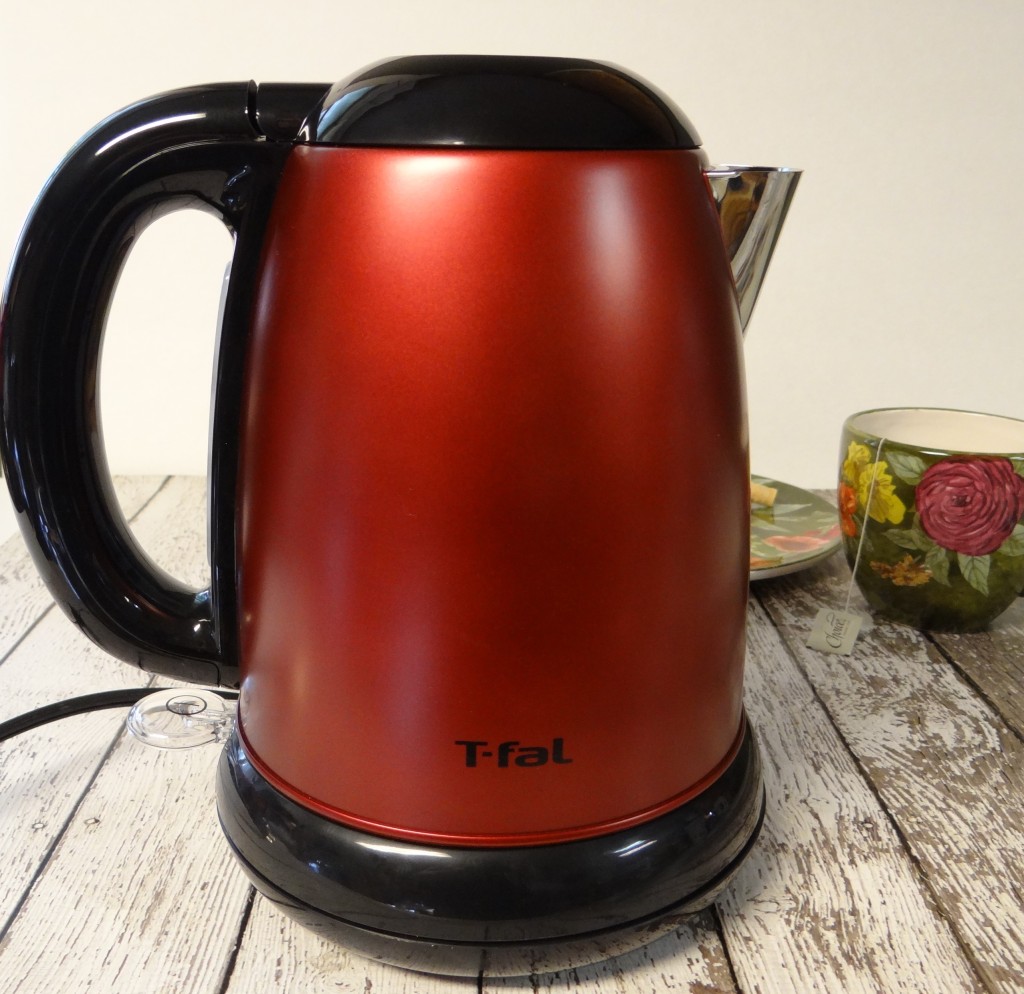 As an eco-friendly gal, I love the energy-efficient aspect but as someone who is often short on time to prep a good cup of tea, I'm a huge fan of the lickety-split hot water electric tea kettles deliver. My sweet electric tea kettle dreams are now a reality thanks to the T-fal 1.7L Electric Kettle!  I had the opportunity to review this handy home appliance and now my afternoons are chock full of relaxing tea goodness!
I love that the T-fal 1.7L Electric Kettle guarantees a hot, delicious brew without the hassle of monitoring the stovetop and features a unique automatic shut-off function.  On afternoons where I get busy helping the boys with school work or get caught up in tending to household chores, it's a relief to not have to worry about checking on the kettle every five seconds.  I can turn it on and when I'm ready, the T-fal 1.7L Electric Kettle will be ready.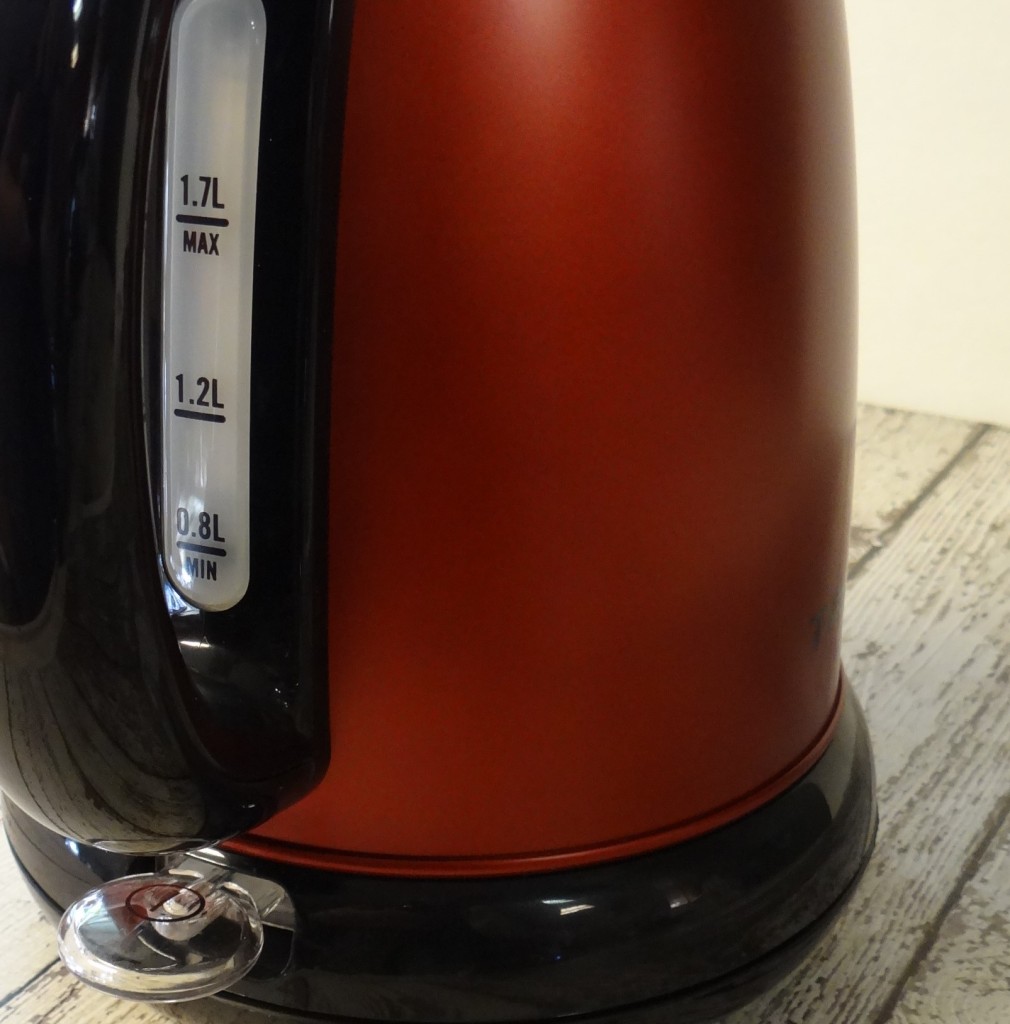 Handy water level indicators allow me to measure a preferred serving size, so I can enjoy simply a cup of tea or make a whole pot when company arrives. It also features a concealed heating element to ensure maximum safety and a hinged and lockable lid to prevent spilling while pouring.
Here's a quick run down of all the Key Features and UNIQUE Benefits:
Capacity: 1.7 Liters
Stainless steel with concealed heating element
Stainless steel interior and spout
Hinged and lockable lid
Removable and anti-scale filter
360⁰ rotational base
Automatic shut-off
Colored metal finish with black accents
Water level indicators
>On/off button located under handle
Lifts off corded power base for cordless pouring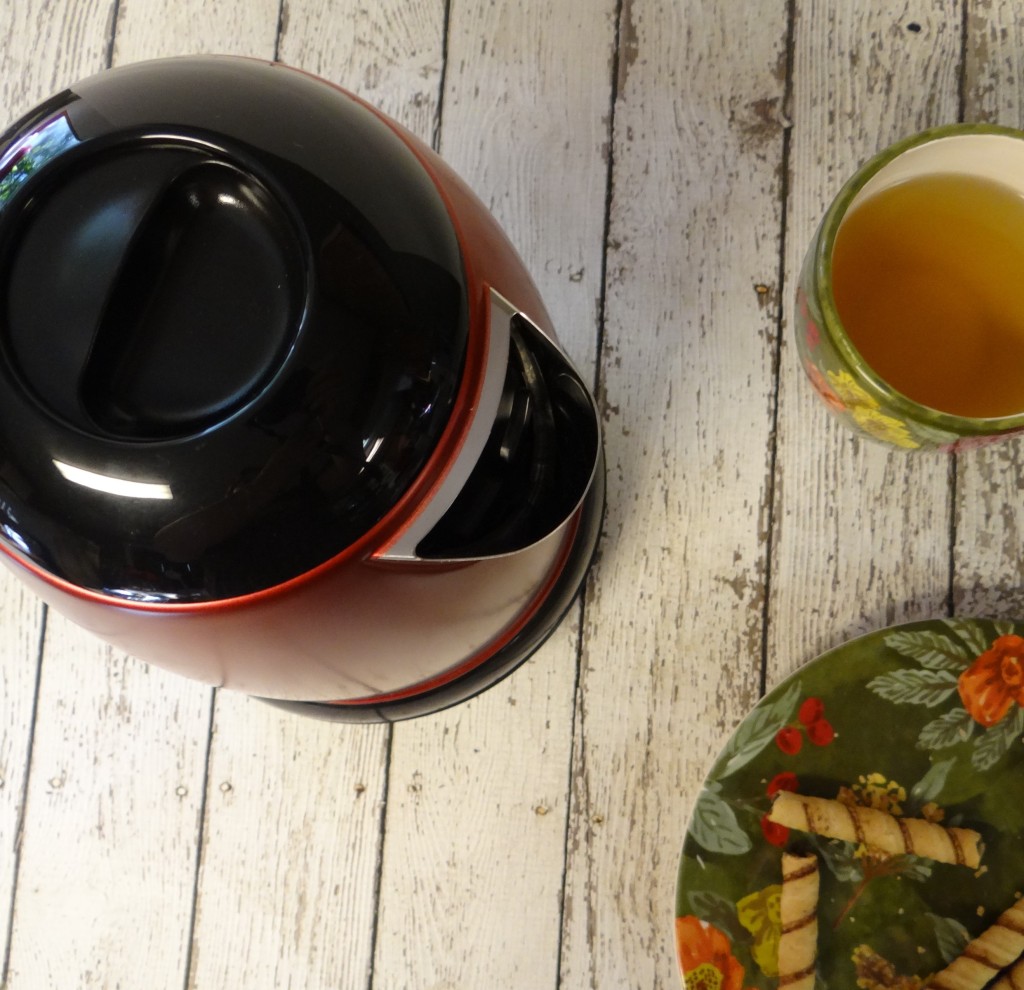 My back-to-school days are brighter thanks to the T-fal 1.7L Electric Kettle.  Enjoying tea time and reminiscing about our European travels is a lovely respite on a busy day!
For more information, visit the T-fal website , Facebook page , Twitter page, and Pinterest page.
While we don't have any children in college at the moment, I think it's worth mentioning that this is the perfect appliance for dorm room use, too.  And speaking of back-to-school, T-fal has a fabulous contest right now to help you make the most of the season:

T-fal's 2nd Annual Back to School Photo Contest:  T-fal wants to see how YOU plan to get organized for Back2School season!
Participate in the 2nd Annual T-fal Back2School Photo Contest! SHARE a photo on Facebook, Twitter, or Instagram using the hashtag #TfalBack2School and show us how you getting ready for Back2School season this year – whether it is the room in your home that needs the most help getting organized, a before/after shot of the desk/home office you re-organized or a pic of your family's favorite back-to-school lunches or dinners—they want to see it.
One LUCKY Grand Prize Winner will win the ultimate Back2School Package valued at over $1000, and 5 runner up winners will win T-fal Packages valued at $500 each!
WIN IT!
Thanks to our generous friends at T-fal, we also have a special treat for you on Rural Mom!  One (1) Rural Mom reader will win a T-fal 7-in-1 Multi-Cooker & Fryer!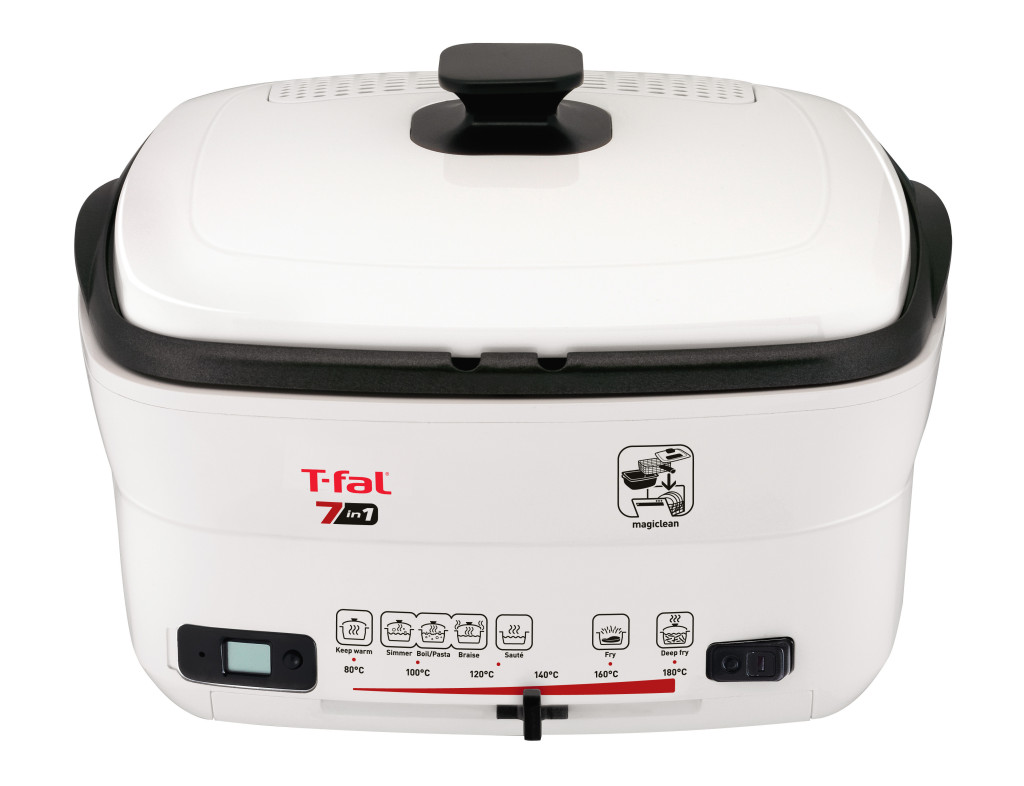 The new, revolutionary T-fal 7-in-1 Multi-Cooker & Fryer is a first of its kind appliance for the busy home cook. This multi-functioning product features 7 versatile cooking functions, allowing the user to fry, braise, sauté, simmer, brown, boil / pasta, and keep food warm. Product features such as the 1600W of power, 1.6 liter oil capacity, and 1.3 lbs. of food capacity ensure that you can cook any meal using just this one key kitchen appliance. The removable, dishwasher safe bowl with non-stick coating makes for easy clean up.
The 7-in-1 Multi-Cooker & Fryer comes with a handy removable timer, allowing you to leave the kitchen without fear of not hearing the timer go off. It is the perfect accessory to ensure a perfectly cooked meal every time!
ENTER via the Rafflecopter below!