Stepping onto any Hollywood set is exciting, but when you are on a Disney Studios set, it always seems to have a little extra dose of magic! There's always a hint of celebration in the air, pixie dust twinkling from the props and super-charged energy crackling through the building from the exceptionally talented cast and crew. Behind the scenes of LIV AND MADDIE is particularly lively and fun, both on screen and off and you get the sense that this crew is more like family than mere co-workers.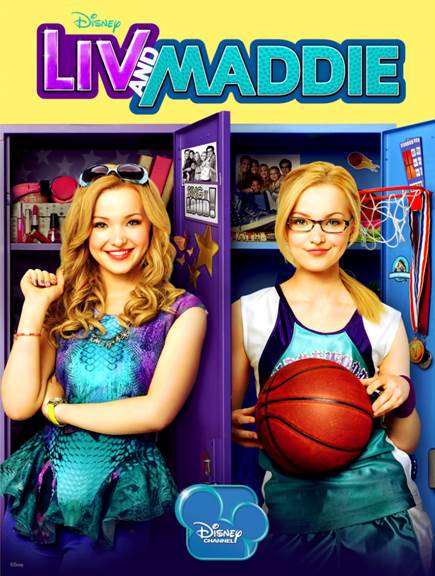 As much as I delighted stepping onto this special set and having the opportunity to attend an exclusive interview session with the cast, I admit that I knew very little about the show. When my sons found out I was headed there, however, I got the full low-down quickly, particularly as Dove Cameron (Liv/Maddie) is one of their favorite Disney Channel stars!
LIV AND MADDIE is the story of two identical twins. Liv is a super-popular television star and Maddie is an top student and star school basketball player.  Though she lives in her twin's shadow, as Liv spends most of her time tutored, Maddie has been able to carve out a niche of her own popularity at school.  That is until Liv returns to their Wisconsin high school, setting the stage for lots of teen drama and sibling dynamics! If that wasn't complicated enough, their parents both work at their school and their zany younger brothers keep things hopping on the home front.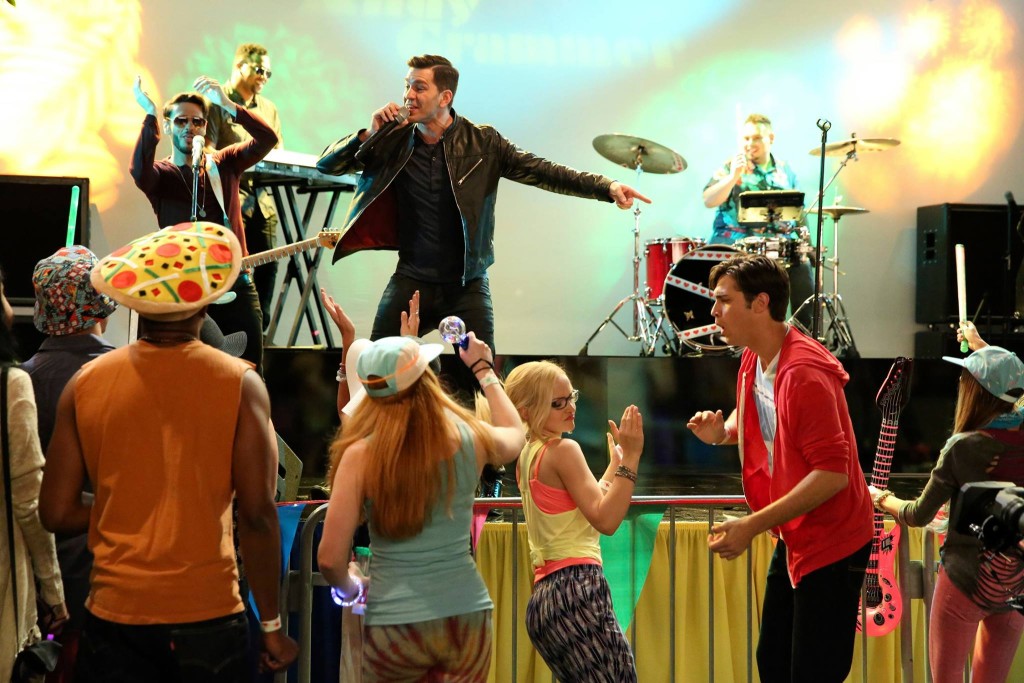 During our set visit, LIV AND MADDIE was currently in the process of filming the "SPARF-a-Rooney" episode featuring Andy Grammer which premieres this Sunday (August 16!)  We were able to observe a fun scene in progress and then meet with the cast after.
Dove Cameron (Liv/Maddie,) Joey Bragg (Joey,) Tenzing Norgay Trainer (Parker,) Kali Rocha (Karen,) and Benjamin King (Pete) shared insights about their characters and experiences on the set.  Read on for highlights and check out our fun snapshots of the live set: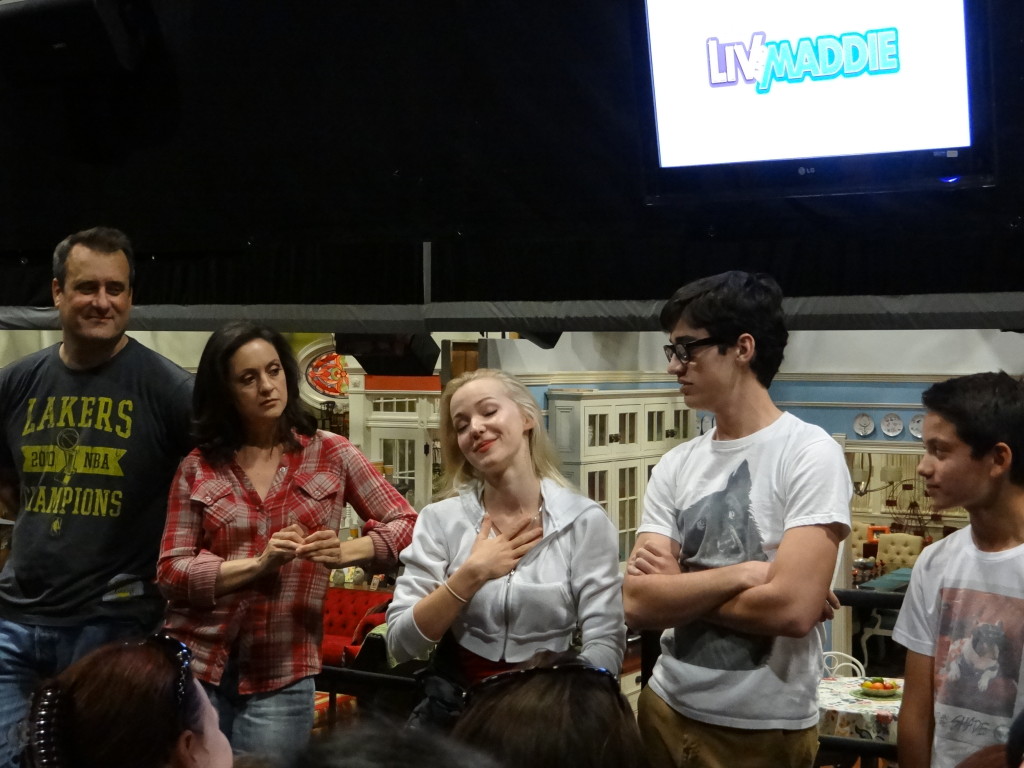 Dove, are you like Liv or Maddie in real life?
DOVE:    Actually, funny enough like super, super short version of the long story.  I originally only played one character.  And then when they brought us back after 9 months of testing, they sort of informed all of us that it was now a Twin Show.  So I didn't audition for either character, so when the opportunity presented itself, our Director Andy Fickman was just sort of like, who do you want these girls to be?  And so I just sort of split my own personality down the middle and then turned it up extreme Disney style.  So I'm kind of a lot like both of them.
Dove, do you ever get confused, sometimes you're Liv and sometimes you're Maddie.  Do you ever confuse your Character?
KALI:    She doesn't, we do!

BENJAMIN:    Yeah, I've never seen her get confused.  We'll walk in and not know what's going on.

DOVE:    Well I was so petrified because the Twin thing was just sort of something that just like happened.  So they were like, by the way, you're going to be playing Twins.  We'll see you on Monday and I was like Ha Ha.  I'm gonna get fired.  I'm gonna lose my job.  They're gonna choose somebody else.  So I was just so scared to get it wrong that I like severely over compensated and like went crazy far in the direction of like they have to be completely separate entities.  So during the first Season, I think none of that happened.  But I mean, I've never gotten confused but as the Seasons go on, I'll walk into a scene, and I'll be like Wait, who am I?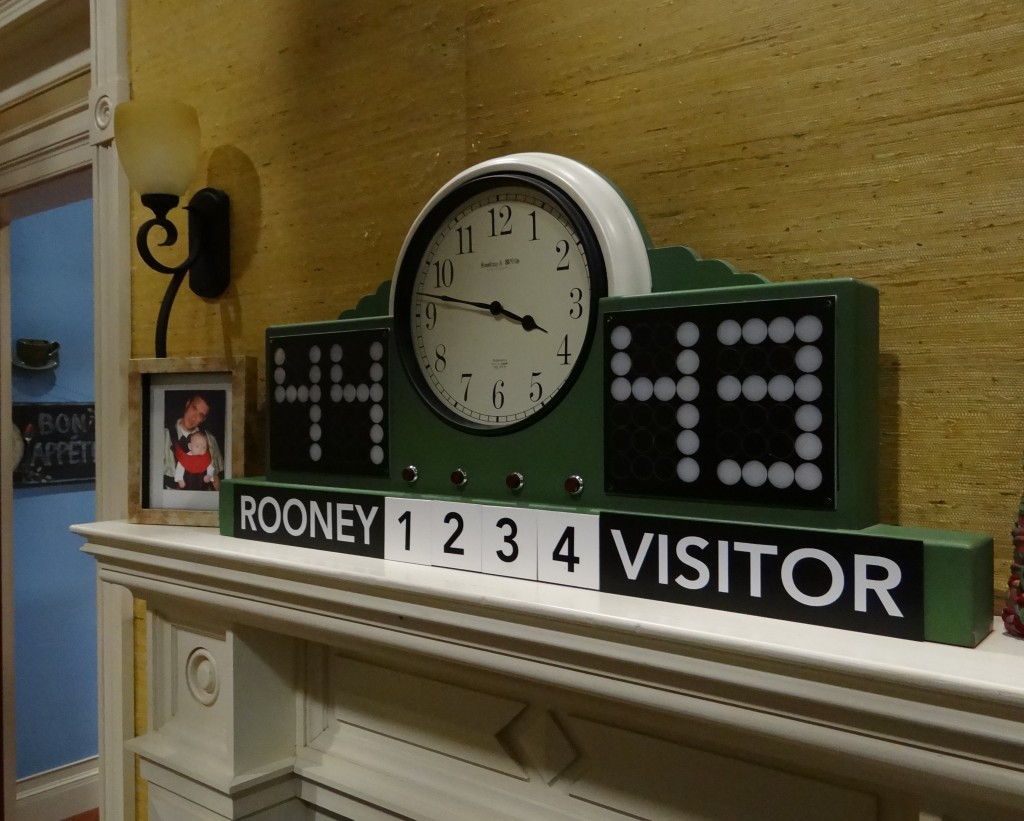 What has been your favorite moment on set?  Do you have any?
DOVE:    Honestly, and I think that everybody like in the world is so tired of hearing actors say this, because everybody's like "every day is a favorite."  I can't even think of a favorite moment because there's so many.  And while that's actually true because we really like each other and we function like a real family. Like, I'll come to Kali and Ben for parenting advice and we fight all the time.

BENJAMIN:    Oh yeah.

DOVE:    I always win and stuff.  But you know, but we really do have fun every single day.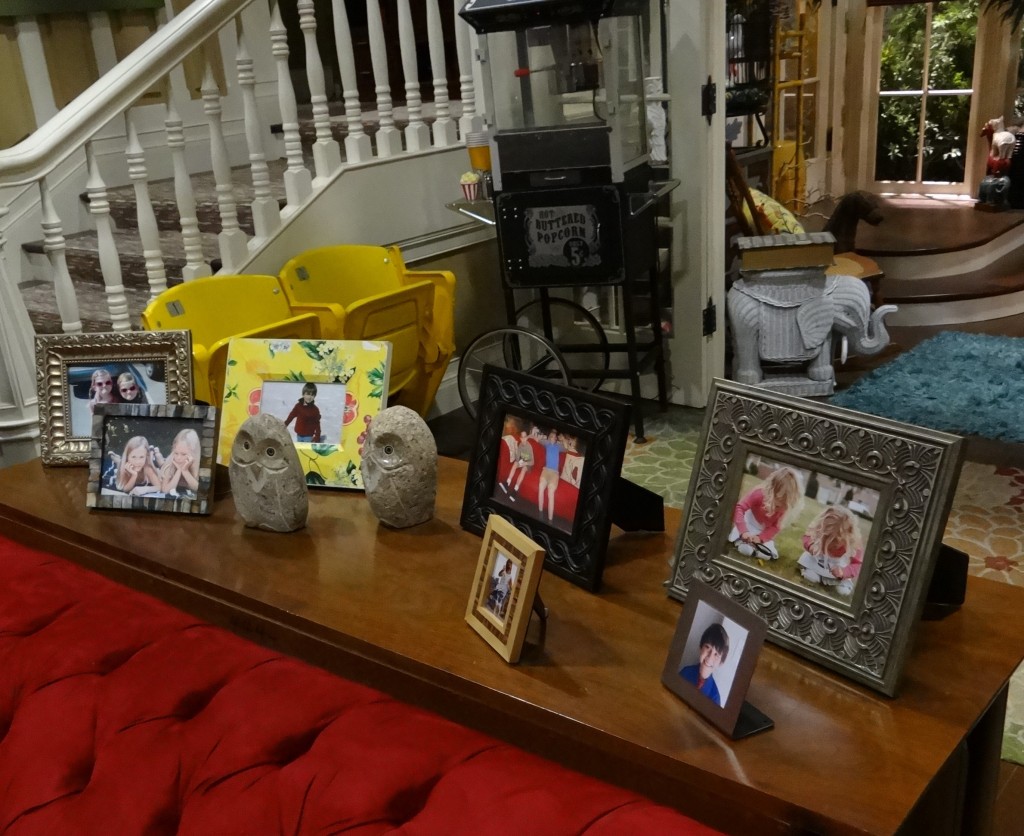 When you started as Actors, was Disney the goal?
DOVE:    I think secretly Disney Channel is kind of the goal for every young actor. You grow up watching it, it's in your home.  It's like when you walk into Disneyland and you see Mickey, and you go, is that really Mickey?  But maybe it is, you know?  I would still go to Disneyland, I would be with my boyfriend and I'll say – let's take pictures with the Characters.  He's like, "you're almost 20." And I say, "OK Hon, I know but what if it's really them?"

TENZING:    With Disney Channel, there are the shows and all the casts are kids our age, for the most part. But with other shows, when you find an NBC Pilot who have all Adults and if you're lucky, one of them will have a son that comes in every once in a while so the parts aren't as plenty as they are at Disney Channel.

So Disney is kind of something that everybody goes out for and some people are right for it and some people go on and do other things.  And some people come here and settle down.  Some people come here and move on, like it's such a court for young actors to do whatever they want after it because they publicize you so much and you really learn your craft and learn your voice.  I think it's a great jumping off point. I think it's a great thing for us to have gotten into, especially at this age.

KALI:    Oh yeah, I'm still Star struck to be here.

BENJAMIN:    For me, Disney Channel was always on in my house like it was on so much that when I was little, I didn't think that there was any other television station! Being here is amazing to me.  I still can't believe. It's already 3 Seasons and I still feel like I've just started.
Watch LIV AND MADDIE Sundays on the Disney Channel.
Find out more at http://disneychannel.disney.com/liv-and-maddie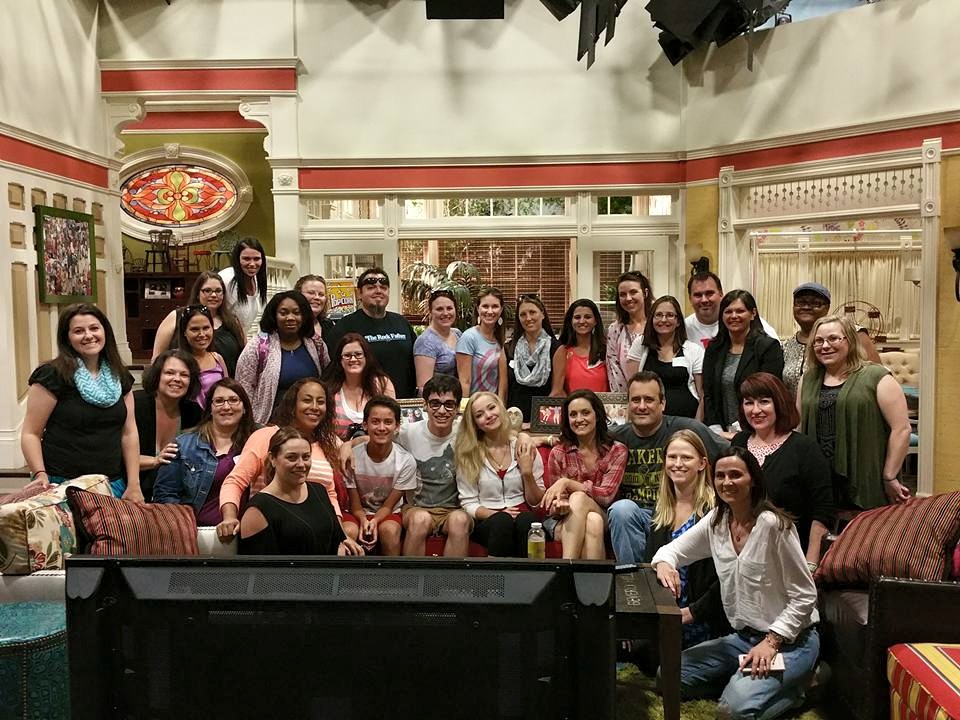 Disclosure: I received an exclusive trip courtesy of Disney to attend various events including interview sessions.. I'm under no obligation to report anything other than my personal experience, thoughts and opinions.