If you've been reading this blog for very long, surely you're aware that sustainable living and eco-friendly solutions are a big part of our lives here. We're focused on preserving our environment and reducing our carbon footprint as much as possible, and many times, that involves purchasing Green products.  Recently, I came across Grab Green, a company that shares my commitment and passion for nature. Their products are also proudly made in the USA and never tested on animals. That's a company I can stand behind.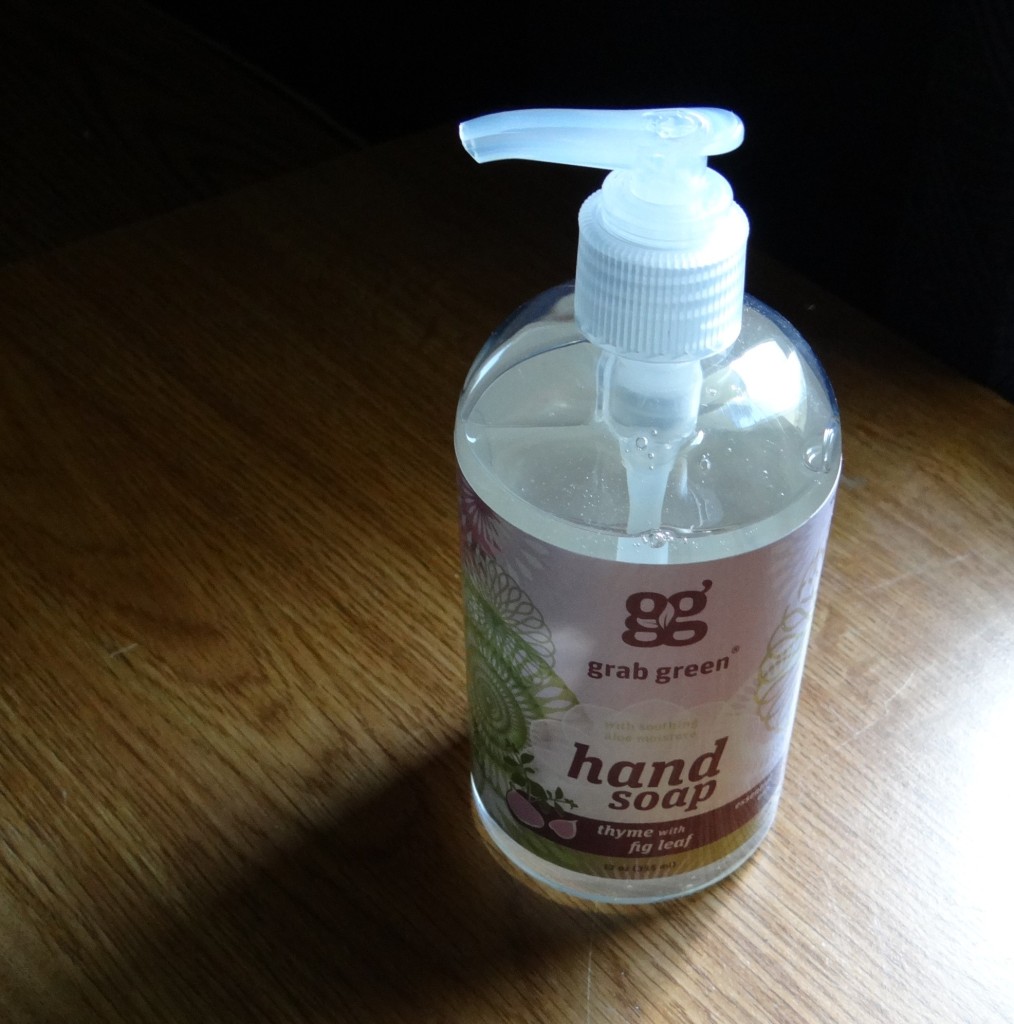 Grab Green offers an extensive variety of Eco-Responsible Laundry & Home Care Solutions. Products include hand and body soaps, detergents, room fresheners, and even sponges and brushes made from eco-friendly and non-toxic materials. I'm going to highlight a few for you, but I really like this company and encourage you to head on over and take a look at their other offerings.
First, let's talk about the Thyme with Fig Leaf Dish Soap. No one wants to do dishes, so any thing that makes it easier is great. This dish soap cuts right through the grease with little effort, and you don't need to use much at all. I really like the way my hands feel afterwards. It's got two different types of moisturizers so you actually do moisturize your hands while doing housework. I'm also in love with the scent – it smells so clean and natural.
Next, we tackle the laundry. (I promise, I won't ask you to fold!) Since I have boys at home, it's very important for me to have laundry detergent that works as hard as they play. I also like the convenience of pods. You just throw one in and move on with other things, which is nice. No longer is there measuring and messy laundry detergent drips involved.  The 3-in-1 laundry detergent in the Vetiver variety is a powerful cleaner, stain remover and fabric softener. It's also biodegradable, formulated for standard and high-efficiency (HE) machines, and is free of chlorine, dyes, phosphates, and masking agents. The scent is pretty amazing as well – Vetiver grass with currant blossoms.
Also along the lines of laundry, I tried out the Fragrance Free Bleach Alternative Pods. They're hypoallergenic, fragrance free, and get the job done. Whites are brighter, stains come out, and odors are neutralized, without exposing your family to toxic chemicals. They truly do the job of "regular" bleach, and I don't have to worry about any splashes ruining the clothes I'm wearing.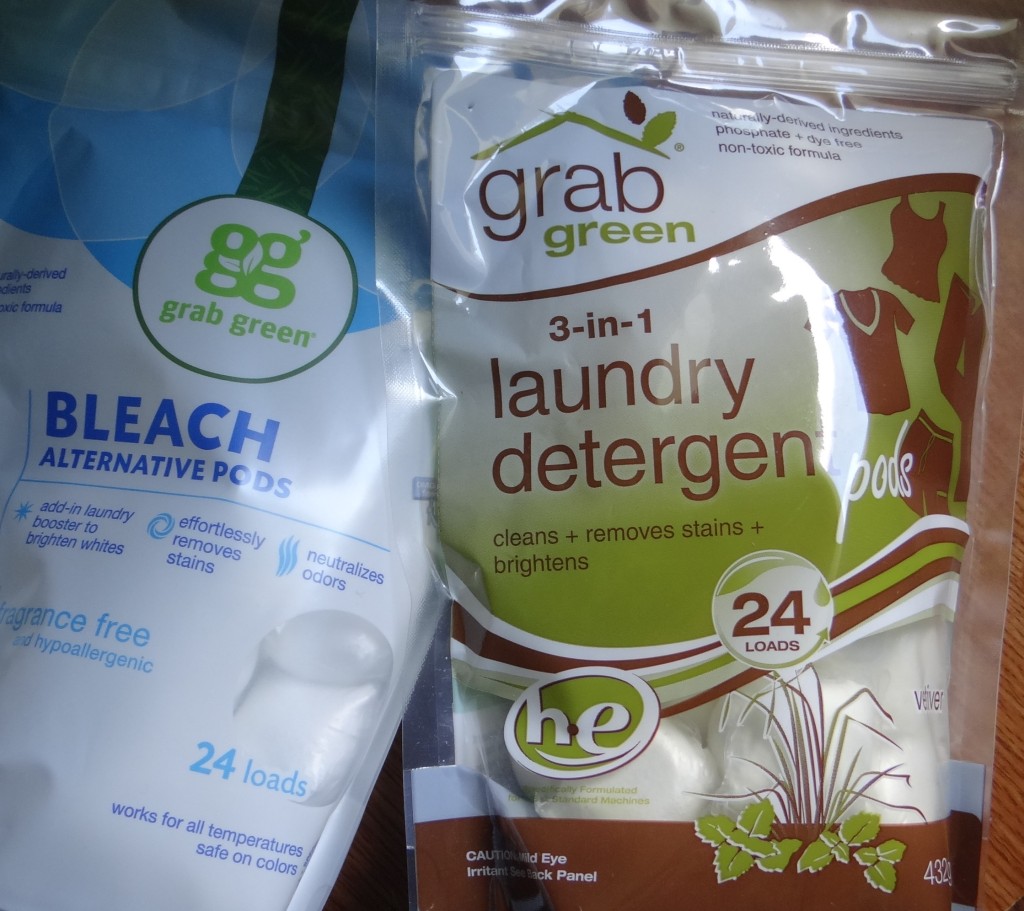 All in all, I'm very pleased with the products and the mission of Grab Green. They're transparent about everything they put into their very reasonably priced products, and you can feel great about what you're doing for your family and the environment.
Have you tried Grab Green? Which product interests you the most?
WIN IT!
Thanks to the eco-friendly folks at Grab Green, one (1) Rural Mom reader will win a Grab Green Home Cleaning Bundle to help you convert to a greener, healthier lifestyle!
Grab Green creates naturally-derived cleaning products that are not only environmentally friendly, but also non-toxic, sustainable and actually work.
For a very limited time, they are giving one lucky customer the chance to create a greener home by making the switch from conventional toxic cleaners to products that boast naturally-derived ingredients you can feel good about.– For Free!  To learn more about our non-toxic alternatives, visit www.grabgreenhome.com/homecleaningbundle/
ENTER to win via the Rafflecopter below:
Giveaway open to US residents only, 18+.  The sponsor, Grab Green, is responsible for prize fulfillment.