Remember lunchtime at school when you were a kid? By the time we got to school, we had squished brown bags, bruised fruit, and soggy peanut butter and jelly sandwiches!
Today's technology makes lunchtime at school an entirely different experience. Thermal container options make it so that lunches never have to be soggy, bruised, or boring again. This also means that kids can eat healthier lunches, so it's a bonus for us moms too.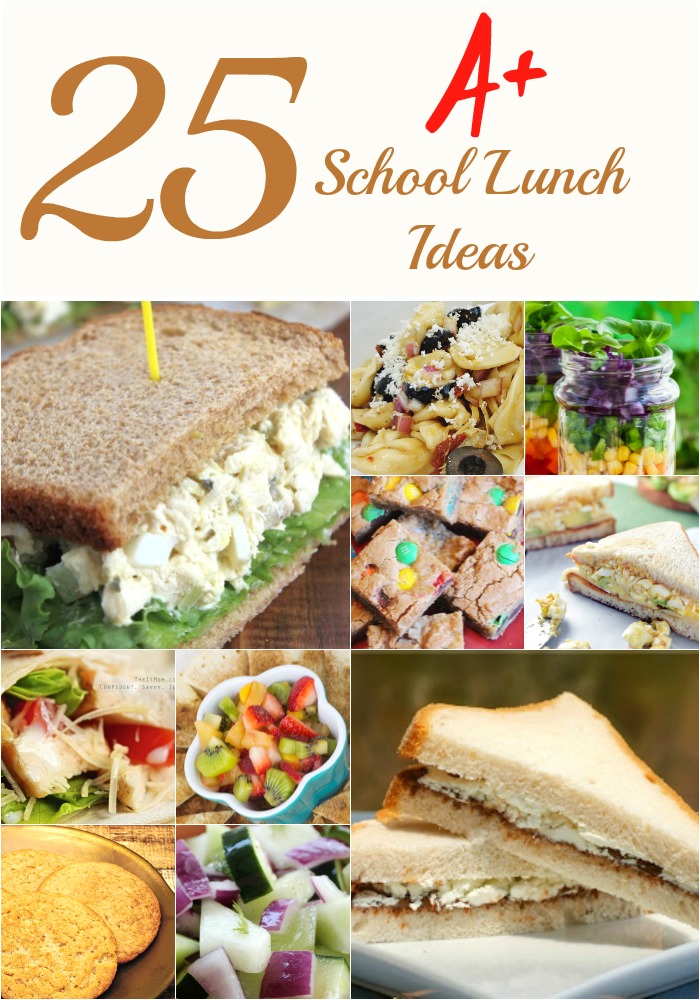 Here are a few cool school lunch ideas I've run across lately. There are classic sandwich options, salads, soups, and of course, a few snacks!
1. Easy Dill Egg Salad
2. Grilled Chicken Sandwich Wraps
3. Best Egg Salad Sandwich
4. Copycat Panera Tuna Salad Sandwich
5. Eggplant and Hummus Wrap
6. Rotisserie Chicken Salad
7. Cape Cod Chicken Salad
8. Copycat Chick Fil A Chicken Salad
9. Ham, Apple, and Cheese Sandwiches
10. Goat Cheese and Nutella Sandwich
11. Hearty Garlic Chicken Soup
12. Chicken Tortilla Soup
13. Potato Bacon Soup
14. Nanas Vegetable Soup
15. Pizza Soup
16. Mediterranean Tortellini Salad
17. Honeydew Cucumber Salad
18. Pasta Medley Salad
19. Rainbow Salad in a Jar
20. Snickerdoodles
21. M&M Cookie Bars
22. Fruit Salsa with Cinnamon Sugar Chips
23. Mint Chocolate Chip Granola
24. Orange Fluff Jello Salad
25. Easy Summer Fruit Salad
What's your favorite school lunch idea?  Feel free to share tips and recipes with us in the comments, we love discovering new options!