This post brought to you by Dollar General. The content and opinions expressed below are that of Rural Mom.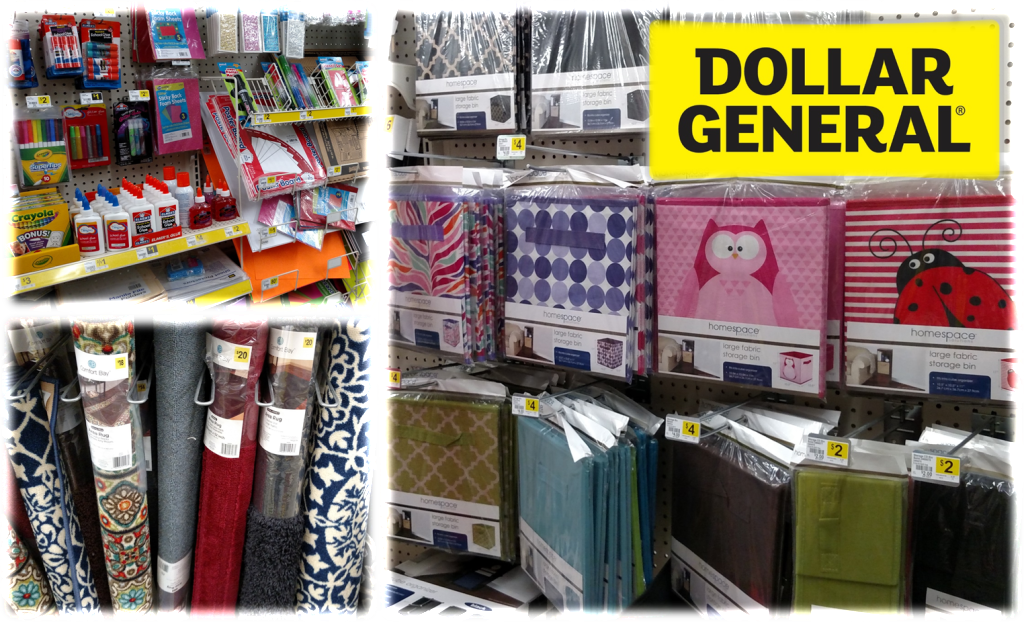 It's summer time and the days are breezy, easy and designed for fun! When you have the time to play, you certainly want to seize the chance and give your children every opportunity to enjoy a great summer vacation.  At the same time, you want to make sure they don't turn away from learning opportunities completely and worse, suffer from summer slump.
Summer slump is a real condition that affects anyone who decides to let go of learning in summer.  Like any muscle in our body, our brains need to be exercised.  As the proverbial saying goes "you use it or lose it!"
Avoiding summer slump and working out that important muscle doesn't need to detract from summer vacation fun.  Follow these simple steps to create an inexpensive and stylish "summer station" to enhance your child's learning opportunities throughout the summer.  They'll see it as a fun addition to their summer activities and you'll know you are helping them to keep their skills sharp!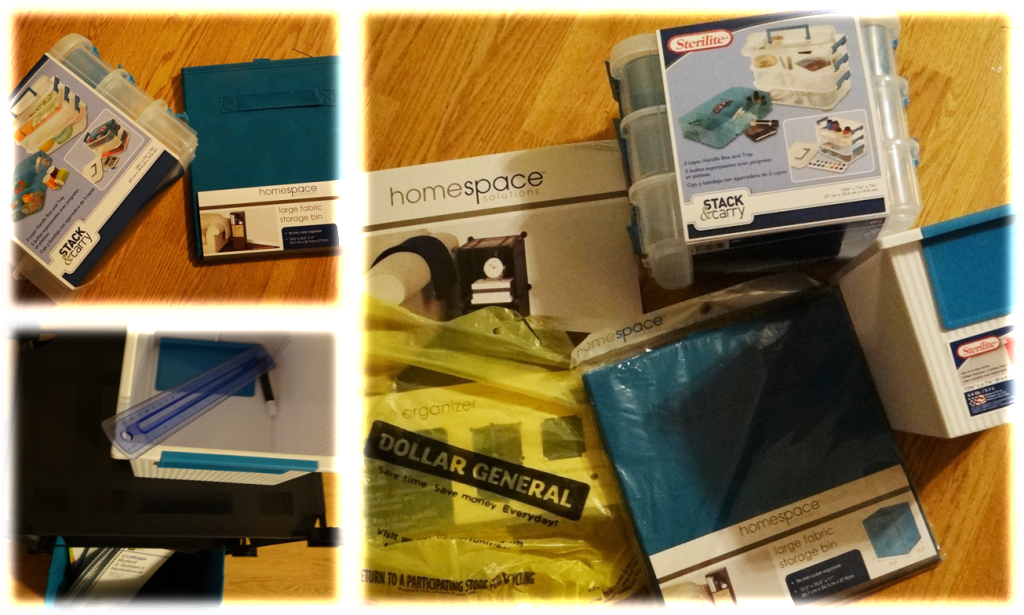 Create a comfortable, functional space.
Pick an area where you can set up an organized space to house your summer station or opt to create a portable station (like we did,) that can be moved around the home.  Once you have an area or idea in mind, it's time to shop around for the right tools to create your setup.
Due to the nature of this sponsored activity, I headed straight to Dollar General to pick up products, but I honestly would naturally head there for supplies.  As a rural gal, I rely on our local Dollar General store for day-to-day needs and school and study-related items. They are super convenient to shop and always have the best prices.
For our portable summer station, I picked up a durable dual shelf unit and fabric and plastic storage boxes. The light-weight nature of the items would mean they could be moved easily to reside next to my son's desk or bed or transferred to the kitchen, front room, porch or even playground! This will give him the ability to hang out where he is most comfortable and still have everything he needs close at hand. Having a comfortable environment is conducive to reading, studying or game play.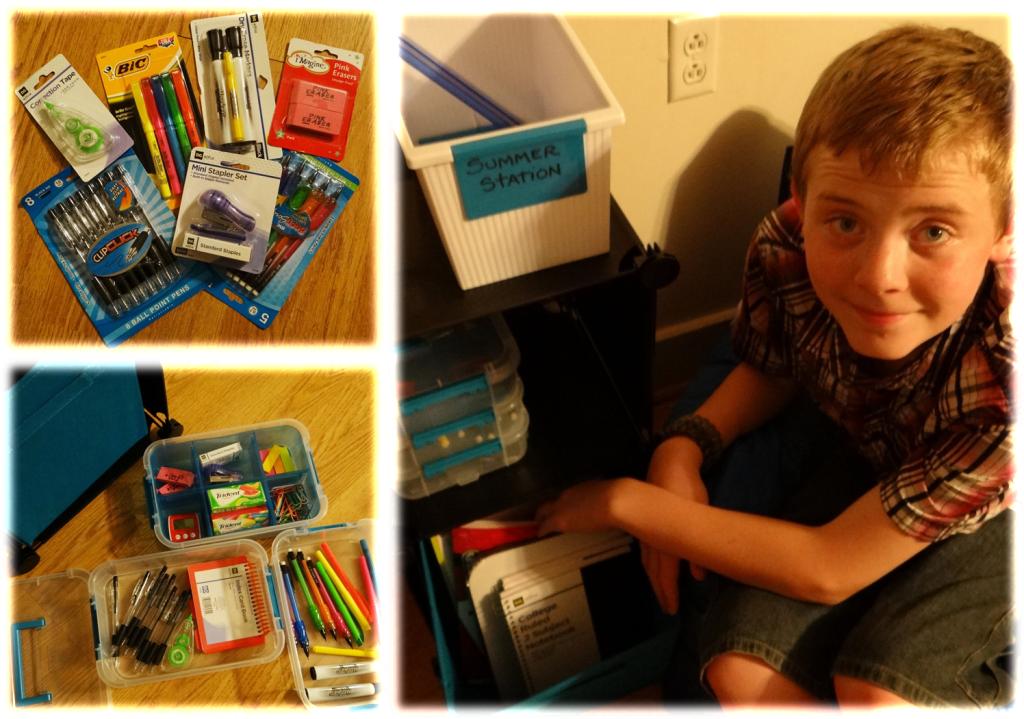 While we are setting this up as a summer station, it will easily convert to a homework station when the school year begins, providing long-lasting and much needed storage space to help keep his school work time organized.  To set the stage and to get him excited about using the station every day, I also picked up a variety of school and art supplies he can use for summer fun and throughout the coming school year.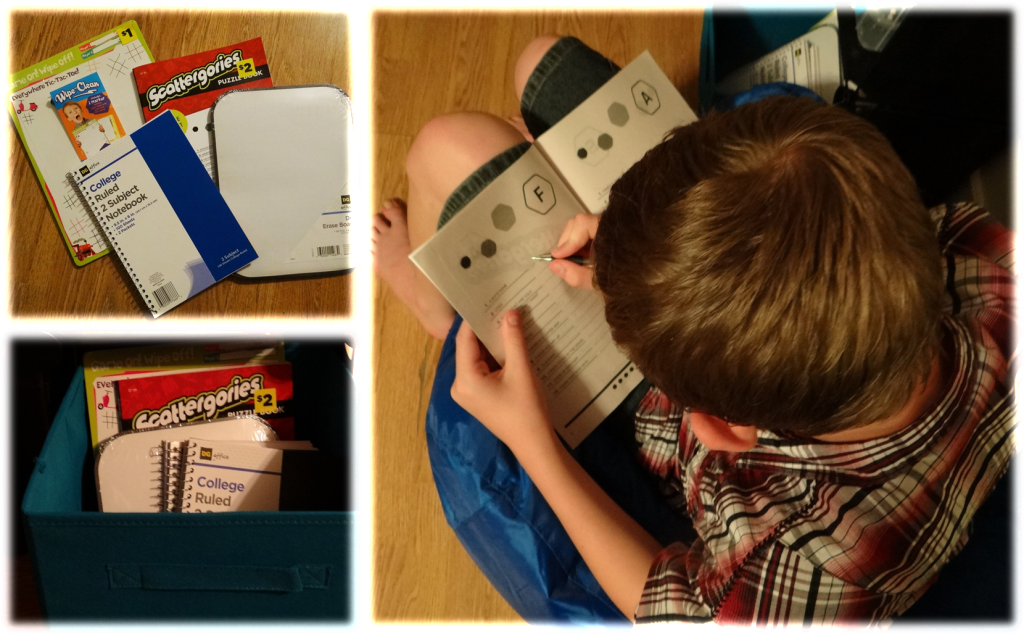 Find "brain" activities your children enjoy.
The trick to keeping the summer station light and fun is to not make it seem too much like school.  While I do expect him to read regularly throughout the summer to avoid summer slump, I didn't want to add any more stringent "rules."
Again, I turned to Dollar General for inspiration and found a wealth of items to place in his station that would encourage him to use his math, logic and reading skills without making it seem like work. Some of the items I chose where a Scattergories Puzzle Book,  Sodoku book, a dry erase Tic-Tac-Toe board, notebooks (to doodle or keep a journal in,) and a dry erase board he could use for games, drawing or recording his reading times.  There were plenty of other options available at Dollar General, even think about coloring books which inspire creativity!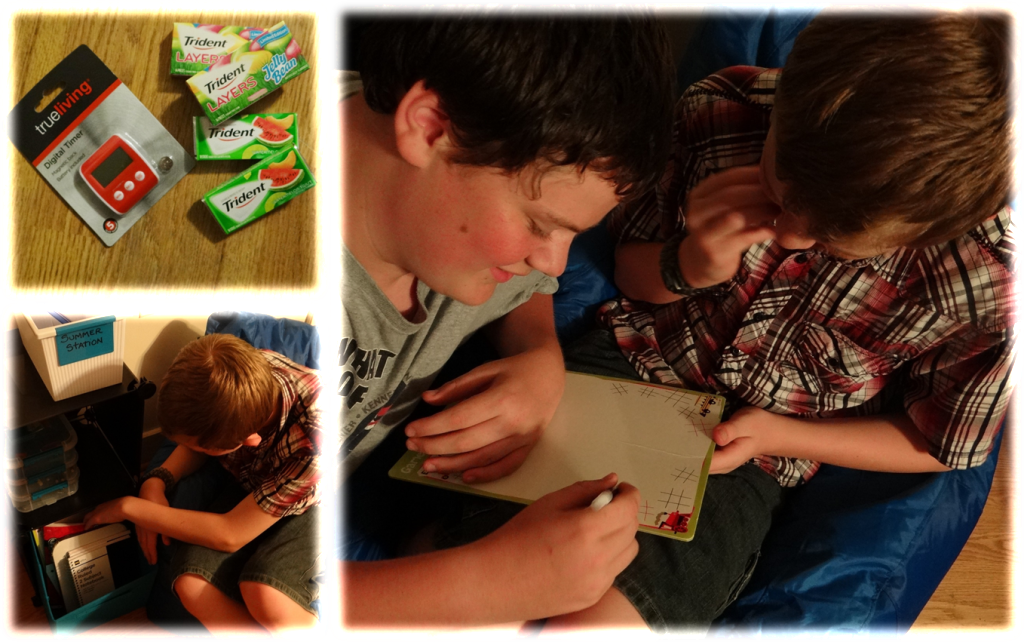 Offer incentives.
As summer reading is a "must do" in our home, I like to find ways to make this activity something my son wants to do, rather than has to do.  First, I like to pick up books based on his interests.  (PS: Dollar General has a nice selection of titles for toddlers to teens.)
Once we have a book he is sure to enjoy, I try to add in a little extra fun.  This year I found a cool electronic kitchen timer at Dollar General that will make it a little more exciting and easier to track his reading. I also allow him to have a special treat like his favorite sugar free gums while he's reading.  When he meets his monthly reading goals, we let him choose a favorite family activity like seeing a film at the movie theater or a night of bowling.
With a little ingenuity and a few budget-friendly items from Dollar General, it's easy to eliminate summer slump and prep your children for a fabulous new school year.  Save on back to school essentials with Dollar General!
How do you beat the summer slump?  What fun finds have you discovered at your local Dollar General this summer?