For many of us, this marks the first week of summer vacation!  What better time to introduce a little STRANGE MAGIC in to your family movie night plans?  We've got everything you need including STRANGE MAGIC activity sheets, party planning ideas and even recipes to help you have a very magical film celebration!
George Lucas brings you the story of a music-filled fairy tale about finding love in the unlikeliest of places in Strange Magic on DVD, Digital HD/SD and On-Demand.  This magical adventure features a host of colorful characters including a princess (voiced by Evan Rachel Wood) who has sworn off love, a dubious villain (voiced by Alan Cumming) and his match maker mom (voice by Maya Rudolf), a slightly nutty Sugar Plum Fairy (voiced by Kristin Chenoweth) and a knight who is no Prince Charming (voiced by Sam Palladio). Bonus features include a Musical Mash Up: Outtakes and more!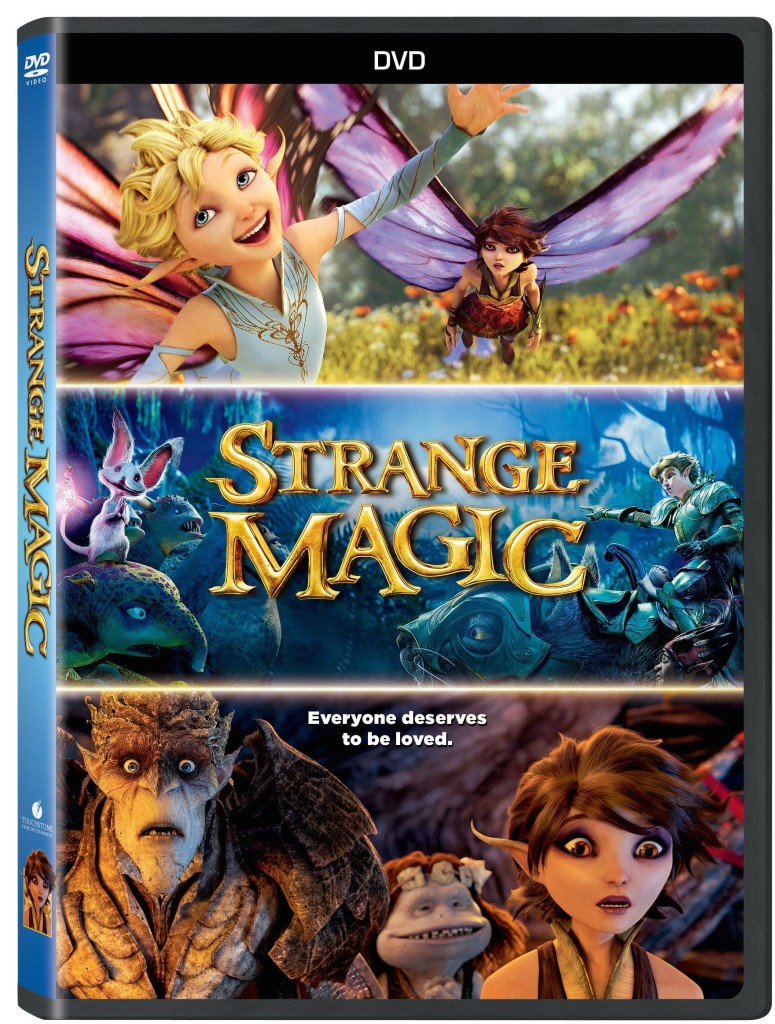 Take a peek inside the extras with this musical mash up from STRANGE MAGIC:
"Strange Magic," a new animated film from Lucasfilm Ltd., is a madcap fairy tale musical inspired by "A Midsummer Night's Dream." Popular songs from the past six decades help tell the tale of a colorful cast of goblins, elves, fairies and imps, and their hilarious misadventures sparked by the battle over a powerful potion. Lucasfilm Animation Singapore and Industrial Light & Magic bring to life the fanciful forest turned upside down with world-class animation and visual effects.
My sons initially balked at seeing STRANGE MAGIC mainly because they saw the fairies on the cover and instantly labeled it a "girl" film.  About one minute into the movie, they quickly changed their initial decision and stayed riveted to the film every minute there-after.  This is a film for the whole family to enjoy, filled with laughter, merriment, tons of familiar songs and a very endearing message at the heart of the movie.  It's simply a light-hearted, finger-snapping adventure that will whisk you away into a land full of magic, mayhem and the power of friendship, family and love!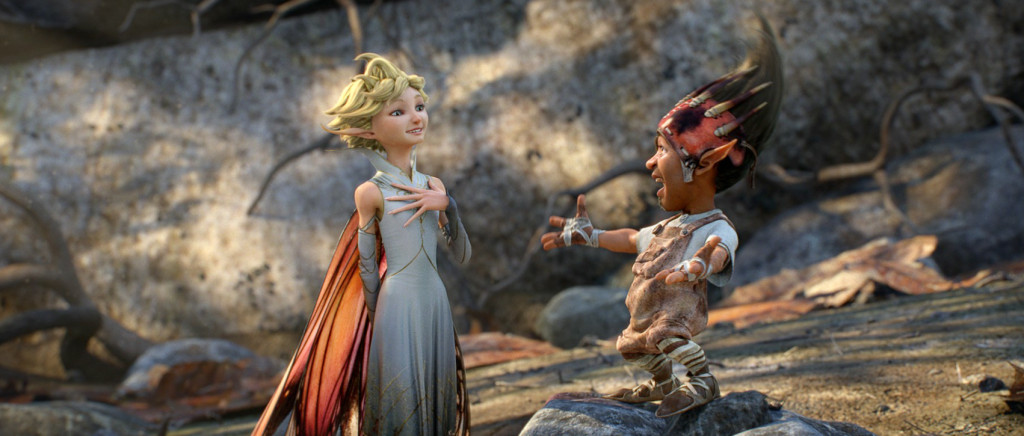 Why not create your own STRANGE MAGIC tonight?  Thanks to our friends at Disney and LucaFilms, we have all kinds of fun printable crafts, mazes, coloring sheets, snack recipes and more for you, including a complete kit for hosting a STRANGE MAGIC movie party!