Taking good care of my hair has been part of my beauty regimen for as long as I can remember.  Being complimented on my shiny, healthy hair is such a day brightener! While I do enjoy the occasional full treatment at my salon, I prefer to shampoo and condition my hair at home using salon quality hair care products. That's why I was happy to receive complimentary products from Mastey De Paris to share my thoughts with you today.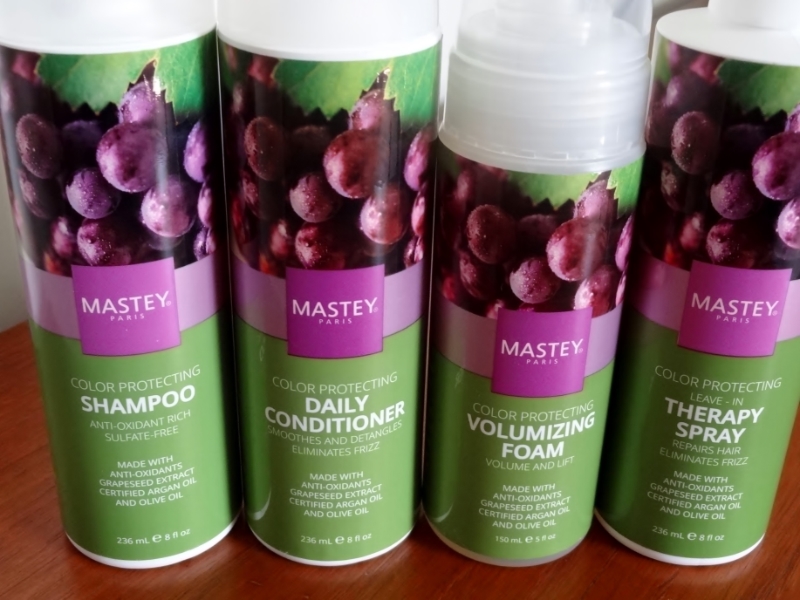 As pioneers in the hair care market, Mastey has been offering ammonia free hair care products since 1982! I received several products from their color protection line, which are designed to prolong the life and vibrancy of hair color. While I don't color my hair often, I was intrigued by all the good for your hair ingredients Mastey offers, like anti-oxidant rich grape seed extract, rice amino acids, Argan & olive oil.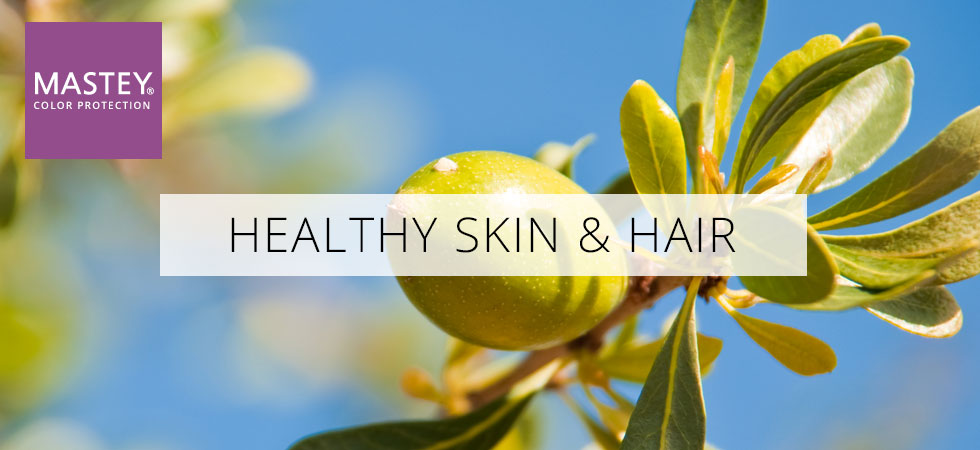 My Thoughts:
After a long, hot, windy day on the mower, I couldn't wait to try the Mastey Shampoo & conditioner to restore my hair to normal. I started with their sulfate free shampoo which has a light grape seed scent. A small amount of their shampoo provided a nice lather and rinsed out easily.
My hair did feel a little drier than it does when I use my normal brand of shampoo, but the daily conditioner helped remedy that. I did have to use a little more of the conditioner than I usually do, but I loved how soft and frizz free my hair was when I dried and styled it using Mastey volumizing foam and just a touch of the leave in therapy spray. I sprayed the leave in treatment on my hands and smooth down fly-away hairs.
My husband and daughters complimented my hair when they got home, which is a wonderful testament to the Mastey product line. After using their products for three weeks, I feel confident that I'm getting salon quality hair care at home with Mastey!  Here are my favorites I'll be buying again: The sulfate free shampoo, the daily conditioner and the leave-in spray which has been commandeered by my teen daughters!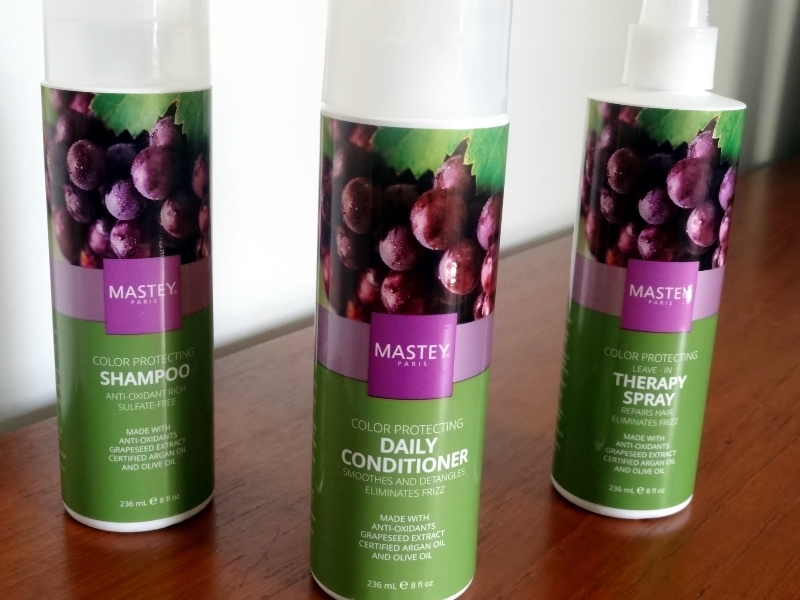 Mastey products are salon quality, eco-friendly, green focused and good for your hair. I invite you to learn more about the brand and their mission –which includes no animal testing by visiting their website or connecting with them on Twitter.
 Please share in comments: How many products do you use on your hair each day?