Fluffy big puffed-up kernels of corn are one of nature's amazing blessings!  I love corn in just about every form from whole kernel on-the-cob to ground meal in tortillas, but my very favorite from this versatile vegetable is popcorn!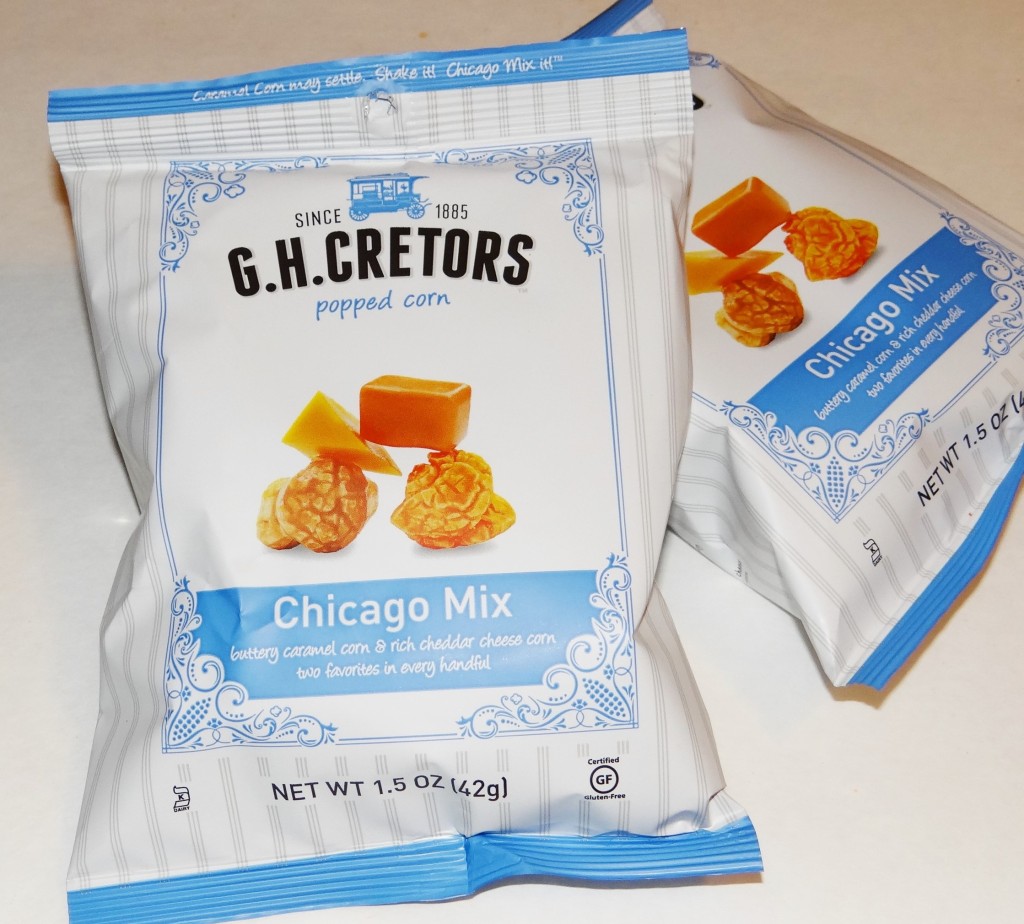 I simply love popcorn plain but certainly enjoy a dressed-up version, too.  When I really want to indulge, G.H. Cretors Chicago Mix, known as a diabolically addicting combination of Caramel Corn and Cheese Corn in the same bag, is my go-to mix!  A little of this divine snack goes a long way, so I was happy to see that the Chicago Mix is now available in a single serve 1.5 ounce bag.  Perfect for satisfying my cravings without having to worry about portion sizes or keeping any remaining mix fresh.  It's also opened a whole new level of transportable snack goodness as these easily fit in my camera bag, purse, lunchbox and travel bags!
G.H. Cretors Caramel Corn is made the old-fashioned way: by hand, in copper kettles. Cane sugar, brown rice syrup (a non-GMO alternative to corn syrup with a lower glycemic impact) and real butter is heated over a flame and then stirred slowly by hand to develop its rich complex flavor and crunch. For the Cheese Corn, real aged cheddar cheese is melted in special kettles and then gently mixed with locally-grown popcorn. The result is a delicious blend of savory with a pop of sweet.  There's two-cheese to one-caramel in every bag.
Non-GMO Project Verified, completely free of artificial colors, flavors, and preservatives, and featuring a special, "mushroom" variety popping corn, G.H. Cretors Chicago Mix is also kosher and naturally gluten-free.  Learn more about this fabulous treat and other popcorn varieties available at http://www.ghcretors.com/