Celebrated on May 5, Cinco de Mayo originally was designated to commemorate the Mexican army's 1862 victory over France at the Battle of Puebla during the Franco-Mexican War.  In modern times the date has grown to also be a day to celebrate Mexican culture around the world, regardless of heritage.  There are so many ways to celebrate Cinco de Mayo, but I have to say my favorite is to make the day special is by sampling various Mexican-inspired cuisine!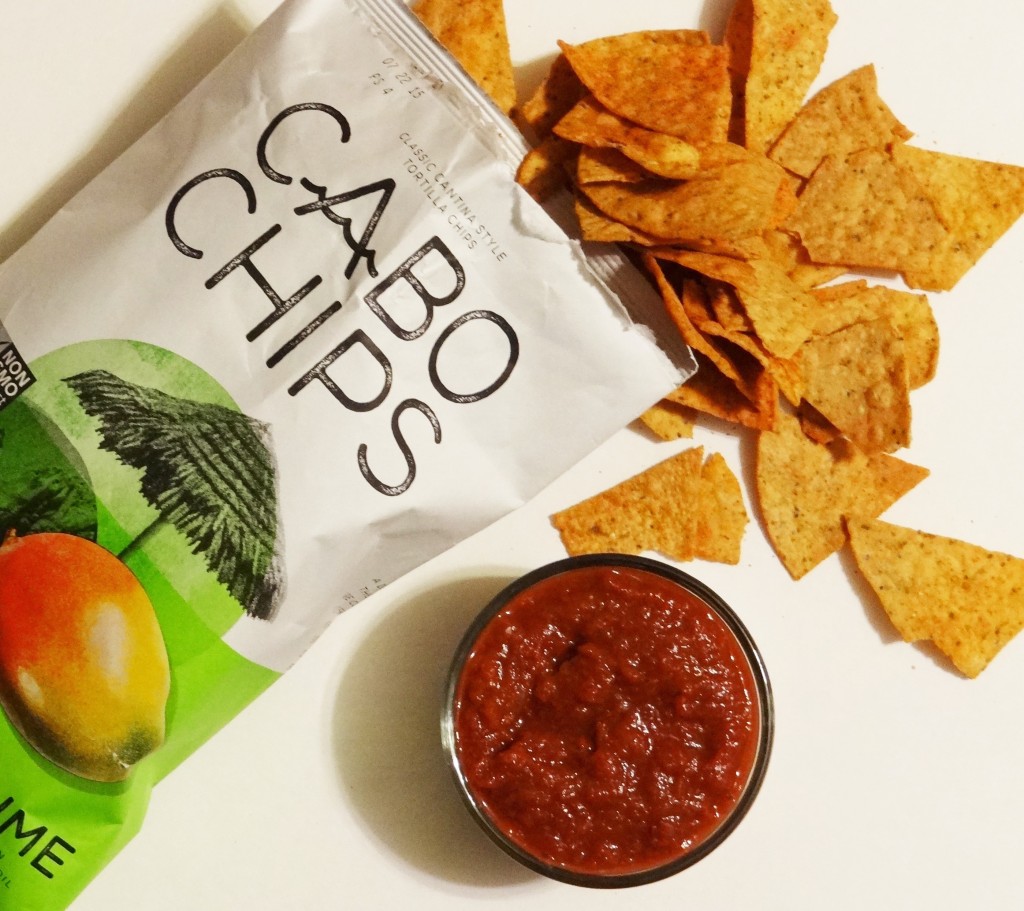 For me, every great Mexican-cuisine-themed meal is accompanied by a fresh salsa and dip-worthy chips.  We can salsa every year, but I inevitably run out of it before spring so I have my tried-and-true quick Cinco de Mayo salsa recipe (below) for special occasions like Cinco de Mayo.  Fresh is simply best.  You can purchase store versions, but it's just as easy whip up your own and so worth having the super fresh flavor!
As for salsa chips, I've made chips before but honestly, with so many great, quality varieties like Cabo Chips available to enjoy, there's not as much need to fuss with homemade.  Cabo Chips are 100% whole grain classic cantina style tortilla chips and are inspired by the boldly vibrant atmosphere of Cabo San Lucas. A delicious fusion of the old and the new, these all natural chips are cooked the traditional way – cut from fresh tortillas that are batch cooked for a true cantina crunch! Cabo Chips use only real ingredients, no "flavorings," for authenticity you can taste.
Thanks to the dedicated folks at Cabo Chips, I had the opportunity to sample several varieties and absolutely agree, they are chock full of wholesome crunch and one-of-a-kind flavors!  When you pick up the package, the ingredients are simple and few.  No artificial or chemical anything- just the same common ingredients you would use to make chips at home.  Cabo Chips are also NON-GMO verified, organic, 100% whole grain, vegan, gluten-free, and kosher.

This month, the family-run company also introduced two new flavors: Mango Chili Lime and Churro (yes you heard that right!) to add to its selection of Original and Blue Corn chips, just in time for Cinco de Mayo! In June 2015, they will launch their Ancient Grain flavor loaded with Teff, Chia, and Amaranth and cooked in antioxidant rich rice bran oil.  They will also be Non-GMO Project Verified, Gluten-Free, Vegan, Kosher, 100% Whole Grain, No Trans Fat and 100% recyclable packaging.  Want to find them? Cabo Chips are available in select food chains such as Whole Foods, Vons and others, as well as direct purchase online:
Just as simple as it is to pick out a fabulous chip, you can whip together an amazing salsa to accompany them.  Try my favorite quick and easy Cinco de Mayo Salsa recipe to help make your celebration farm fresh!
Quick and Easy Cinco de Mayo Salsa Recipe
Ingredients
6 plum tomatoes, seeded and quartered
1 jalapeno chili pepper, seeded and chopped
2 cloves garlic, minced
2 tablespoons fresh cilantro, chopped
2 tablespoons lime juice
1/4 cup white onion, chopped
1/2 teaspoon salt
Instructions
Prep ingredients.
Pour all ingredients into food processor.
Cover and pulse 5 to 6 times to dice and mix ingredients. (you can stop here if you prefer a chunky salsa.)
For a smoother salsa, puree for 20 to 30 seconds until fully liquefied and blended well.
Notes
This recipe produces a mild to medium heat salsa. If you prefer a hotter salsa, add the jalapeno seeds to the mix prior to processing or double the jalapeno in the recipe.
If you prefer red onions in your salsa, simple swap in the same amount to substitute for the white onions.
I find that plum tomatoes are the best for making this style salsa, but you can use other varieties of tomatoes. If you are using large tomatoes (like Beefsteak tomatoes) swap in 3 large tomatoes to substitute for the 6 plum tomatoes.
http://www.ruralmom.com/2015/05/easy-cinco-de-mayo-salsa-recipe.html
copyright 2018 by Barb Webb, RuralMom.com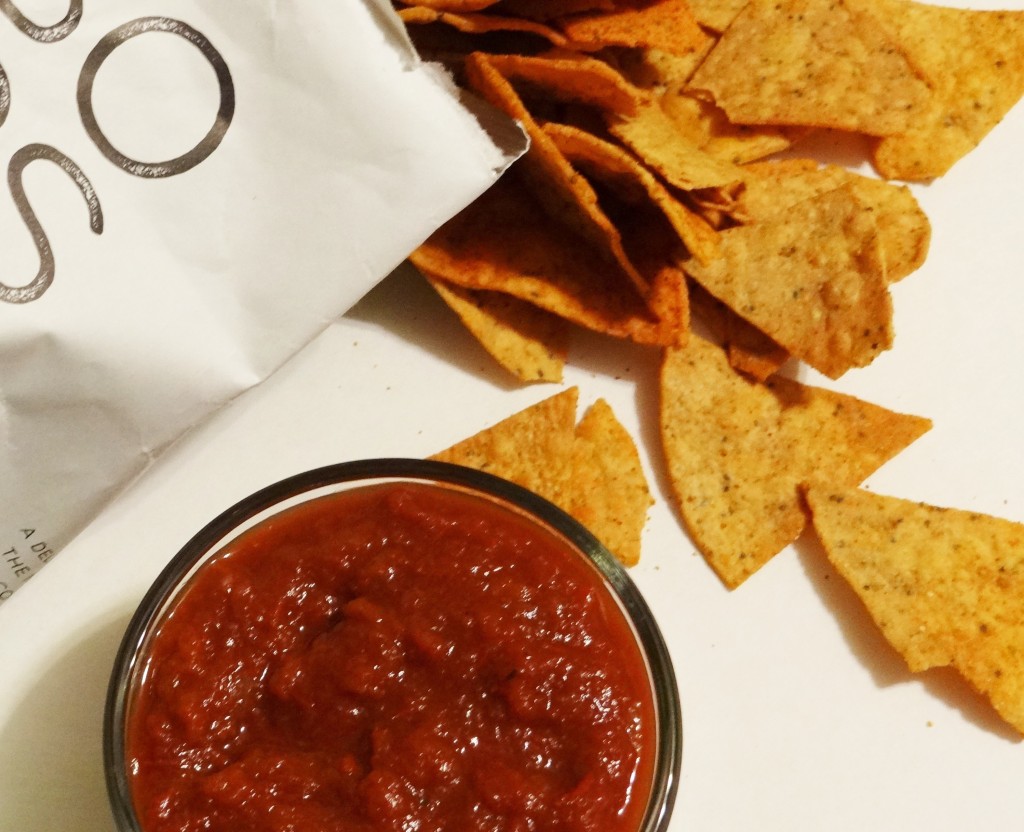 How do you celebrate Cinco de Mayo?  Do you have a favorite go-to recipe?