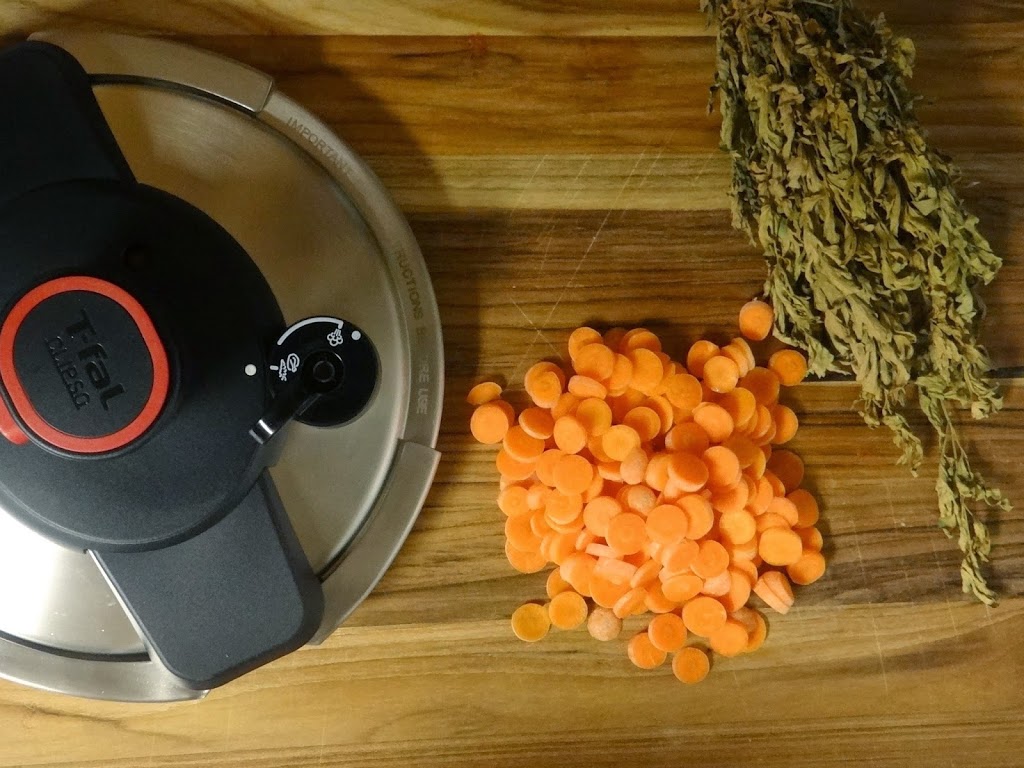 We recently shared with you how easy it is to make a delicious garlic chicken noodle soup with the T-fal Clipso and make your clean up a breeze with the Zabada Kitchen Handy.  Now, we are giving you the chance to own both of these great products with this fabulous giveaway!

The T-fal Clipso is a 6.3 QT. stainless steel pressure cooker that takes the guesswork out of using a pressure cooker. Ideal for the home cook with a busy schedule, the T-fal Clipso allows users to prepare elaborate and impressive meals very quickly and safely. Featuring a unique one-hand system, the T-fal Clipso allows users to open and close the lid using only one hand and a steam release valve that controls steam release for added safety. The durable stainless steel construction guarantees an extended lifespan and is dishwasher safe, excluding the gasket and pressure valve.
The key benefits and unique features include:
· One-hand system makes lid easy to open and close
· Steam release valve controls steam release for added safety
· Durable stainless steel construction
· 12 PSI / 6.3 QT capacity
· Stainless steel encapsulated, induction suitable base for even heat distribution
· Dishwasher safe
· Includes steam basket, stand and recipe booklet
Find more information on the T-fal Social Media Channels:

Facebook: https://www.facebook.com/tfalusa
Twitter: https://twitter.com/tfal_cookware
Pinterest: http://www.pinterest.com/tfalusa/
The Zabada Kitchen Handy features two advanced microfibers – a "Grease" side for removing grease from ovens, rangehoods and cooking appliances and a "Grime" side, with light scouring patches, for removing food residues and light grease with no chemicals, just water!
The key benefits and unique features include:
· Zabada fiber clean technology cleans cooktops and baking dishes, as well as spot-cleans dishes, baking trays, and pots and pans just using water!
· This chemical-free cleaning solution uses only water to remove grease, baked-on grim, and 99.9% of bacteria!
· Replaces and outperforms disposable scourers and store-bought microfiber cloths
· Lasts 2 to 3 years, saving money and reducing waste
· Zabada's wet-wipe-dry system cuts cleaning time and eliminates the need to purchase chemical cleaning products
· Perfect for spot-cleans, along with grease and grime build up cleans
· Machine washable
Find more information on the Zabada Social Media Channels:

Facebook:
Twitter: @ZabadaClean https://twitter.com/ZabadaClean
Instagram: http://instagram.com/zabadaclean/
Pinterest: http://www.pinterest.com/zabadaclean/