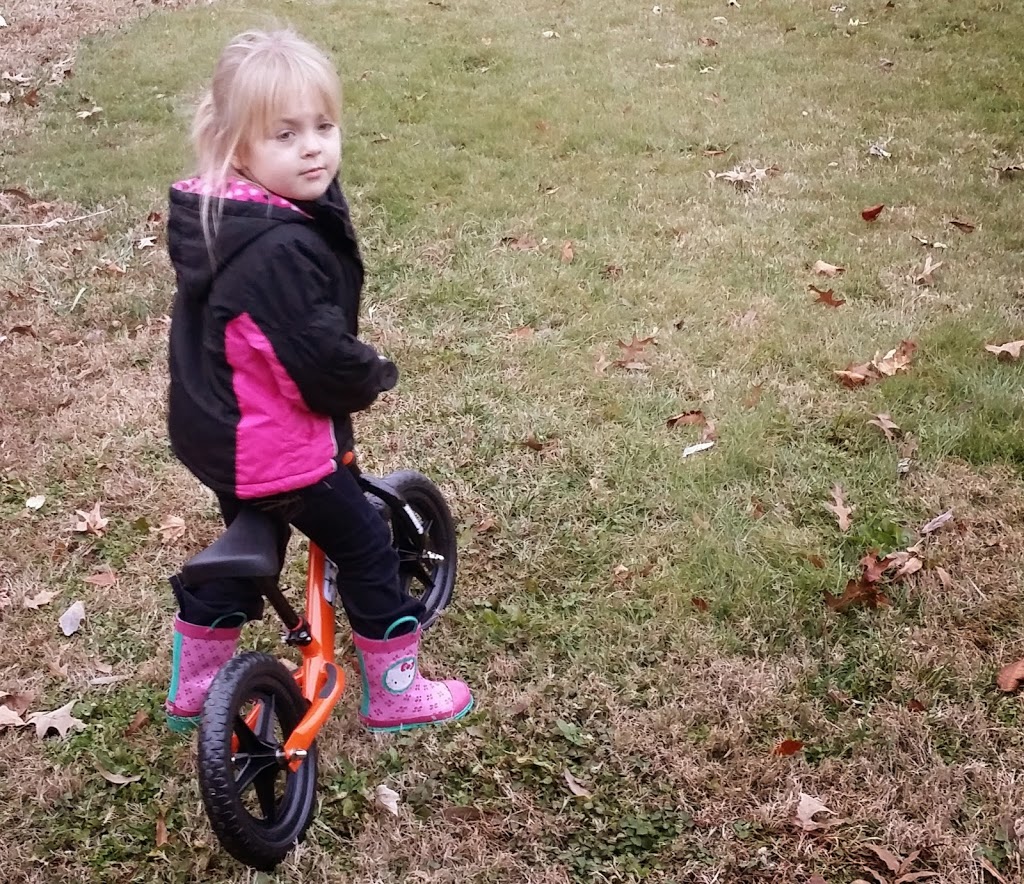 My grand daughter immediately wanted to walk around with the bike as soon as she saw it.  As we didn't have a helmet yet to take her out for an official spin, we let her play with on the grass in the backyard.  Just this simple play provided her hours of enjoyment.  I know when we get her out to the playground with protective gear, she'll be adapting quickly to riding full speed ahead!
For the little kid who is too big for a tricycle but doesn't quite have the balance for a "big kid" bike, the Strider 12" Sport No-Pedal Balance Bike is a great Christmas gift.
You may be asking yourself "What's the point of a bike with no pedals?", which is what I did when I first heard of the concept, but if you think about it, all the pedals do is hinder the little ones. They're weighty and bulky and always in the way. They're banging their knees and the tops of their feet on them constantly. It's also a nightmare for parents. If you've ever taught a child to ride a bike, you're familiar with running behind, half bent over, holding on to the seat only to let go and watch your child fall, over and over and over again.

Then there are the training wheels. They're often poorly constructed, and if you don't ride on perfectly smooth pavement, the training wheels get stuck and then the big wheel just spins and spins and the child may as well be on a stationary bike.
The inventor of the Strider took all of this into consideration when designing the no-pedal balance bike, and decided that the most important part of kids learning how to ride is learning how to balance. The method of propulsion is secondary. So he invented a lightweight bike with no pedals, and now even the smallest children can start out by learning how to balance and glide. The focus is shifted from pedaling to balance, steering, and leaning in the direction they want to go.
They push themselves with their feet and want to go farther and farther, and as their balance improves, they end up gliding all over the place. They can stride and glide down hills, across flat ground, etc. Since their feet are on the ground when they want them to be, they don't get afraid, and they barely fall at all. (Always wear a helmet for safety – pedals or not!)
When they get a little bigger, you can move on to a pedal bike, and since the kids already have the hardest part figured out, all they have to do is learn to pedal. Without having to learn to balance at the same time, kids catch on to the concept of pedaling much quicker and could even be riding a big kid bike with no training wheels in a matter of a few days! After that, any two wheeled bike is a breeze – dirt bikes, motorcycles…the balance is a skill that they will use their entire lives.
Do you have a little one on your Christmas that would love a bike? How old were you when you learned to ride?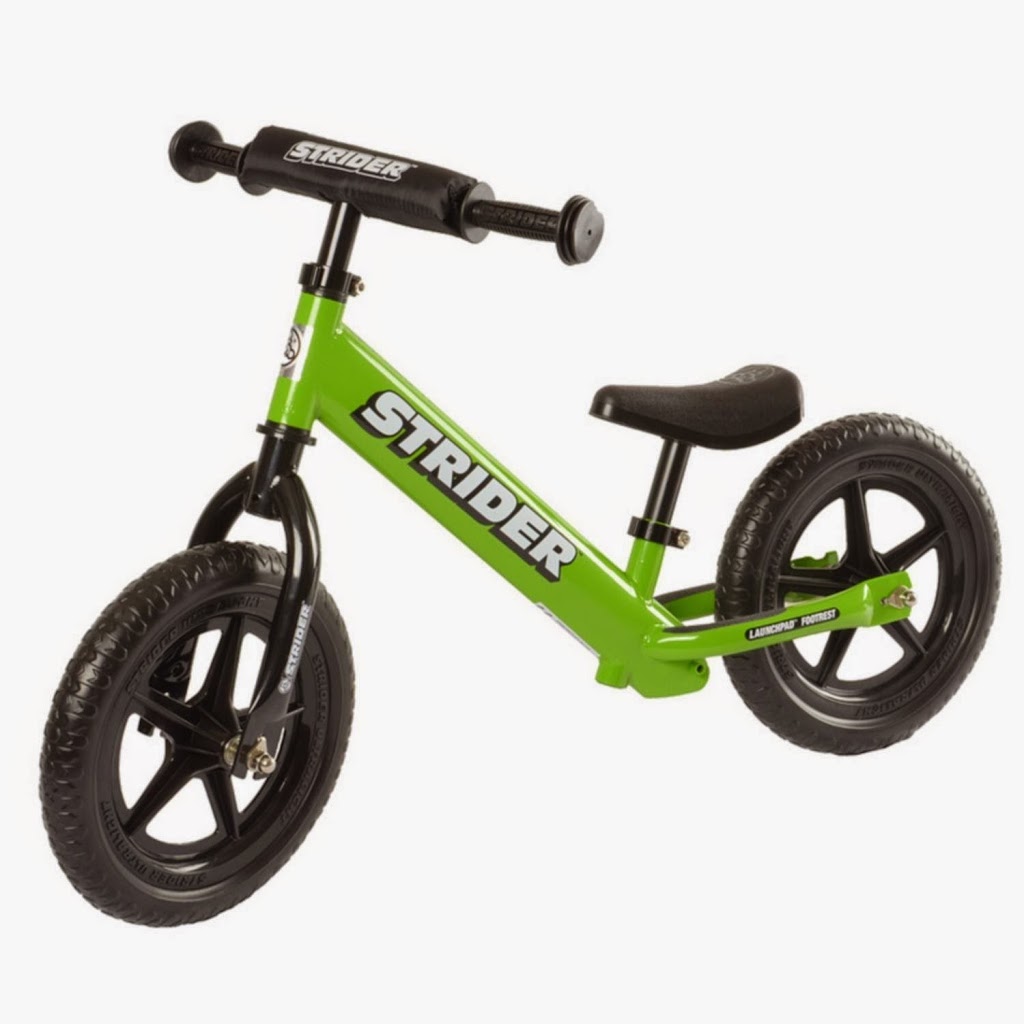 Special thanks to Strider for providing a sample product to help facilitate this discussion.  All thoughts and opinions are that of Rural Mom.