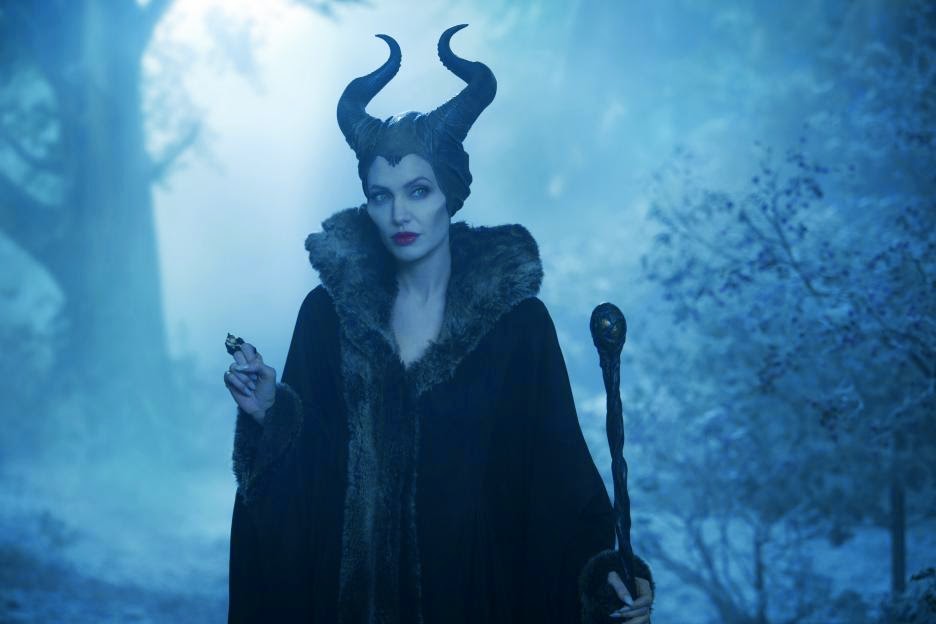 The dark and mysterious Maleficent
 is one of the most famous Disney villains of all time.  First appearing in the Disney classic "Sleeping Beauty," we are awed by her powers and her very cool dragon, but know very little about her origin or what motivates her to be so wickedly-cruel and down and dismal on true love.
All the answers and then-some are revealed in MALEFICENT, an adaptation of the traditional "Sleeping Beauty" that is chock full of surprising twists, turns and a host of magical characters.  Available on Disney Blu-ray™ Combo Pack, Digital HD, Disney Movies Anywhere, DVD and On-Demand platforms November 4, my family and I got a sneak peek of the film during our Maleficent Family Movie Night thanks to Disney and Click Communications.  

ABOUT MALEFICENT:

Explore the untold story of Disney's most iconic villain in this wickedly fun twist on the classic "Sleeping Beauty." In an unforgiving mood after a neighboring kingdom threatens her forest, 

Maleficent

 (Angelina Jolie) places an irrevocable curse on the king's newborn daughter, the Princess Aurora. But as the child grows, 

Maleficent

 finds herself becoming fond of the girl. And as the conflict between the two realms intensifies, 

Maleficent

 realizes that Aurora may hold the key to peace in the land. Journey beyond the fairy tale in this soaring adventure that is "visually arresting, brilliantly designed" (Andrew Barker, Variety).
As our family recently shared a
SLEEPING BEAUTY Family Movie Night
, it was perfect timing to follow up with MALEFICENT.  We were all spell-bound by the stunning costumes and scenery, enchanted with the story line and bewitched by the amazing cast of actors and actresses who led us merrily down the path of suspended disbelief to immerse ourselves in the film.
In case you haven't seen the film in theaters when it was released, I won't drop any spoilers but will say there are many deviations from the original story, some that I feel truly enhanced the story and made it a much more powerful and meaningful movie experience, daring to explore what "true love" really is.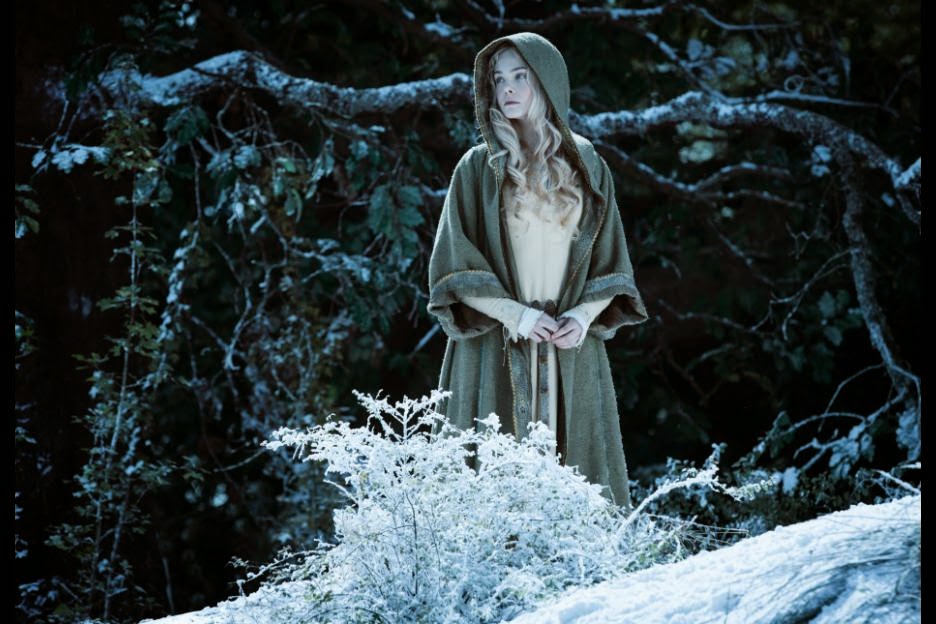 As with most Disney films, MALEFICENT is a magical, mesmerizing journey that delivers an engaging plot, plenty of heart-warming moments, and a satisfactory happily-ever-after.  My sons (11 and 13) loved the magical characters in the film and the exciting action.  My husband and I appreciated the gorgeous backdrop, interesting story and fantastic performance by Angelina Jolie as Maleficent.  Overall, it's a wonderful selection for family movie night and will make a great gift for the holidays, too!
As you know, we love to make our family movie nights more special with treats and activities that correlate with the movie, so of course we have some terrific MALEFICENT-inspired snack ideas for you: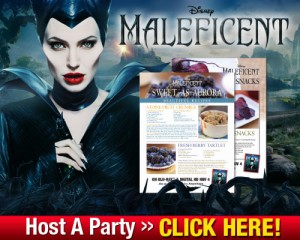 For more ideas, check out our Everything is Maleficient feature for activity sheets and crafts:  https://www.ruralmom.com/2014/05/everything-is-maleficent-crafts-clips.html 
The MALEFICENT Disney Blu-ray™ Combo Pack also includes a wealth of bonus features including deleted scenes, behind-the-scenes featurettes, and more! 
Maleficent
 is available on 2 Disc Blu-Ray/DVD plus Digital HD November 4, 2014.