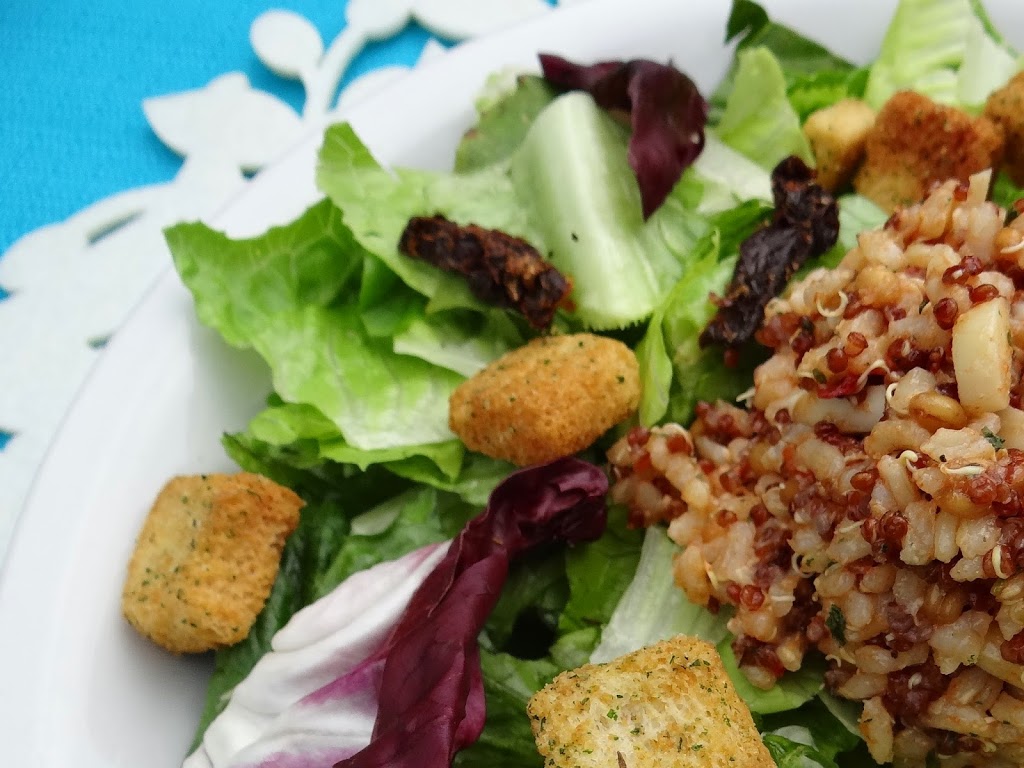 We're always looking for new, tasty recipe ideas for Meatless Monday and Suddenly Grain Salad is a welcome addition!  Special thanks to General Mills for providing free sample product, information and a gift card to help enhance our dinnertime!
As a farm family, finding fresh vegetables and fruits is never a challenge for Meatless Mondays (or Fridays during religious observance times,) but it can be a bit of a challenge to find recipes that will satisfy my hungry crew.
We all love salads in the summertime, but in order to make a meal of it, the salad needs a little substance that we'd normally use grilled chicken to fulfill.  When I discovered Suddenly Grain Salad™ mixes, the "ah-hah" moment happened and I new I had a winning solution for a great Meatless Monday dinnertime salad.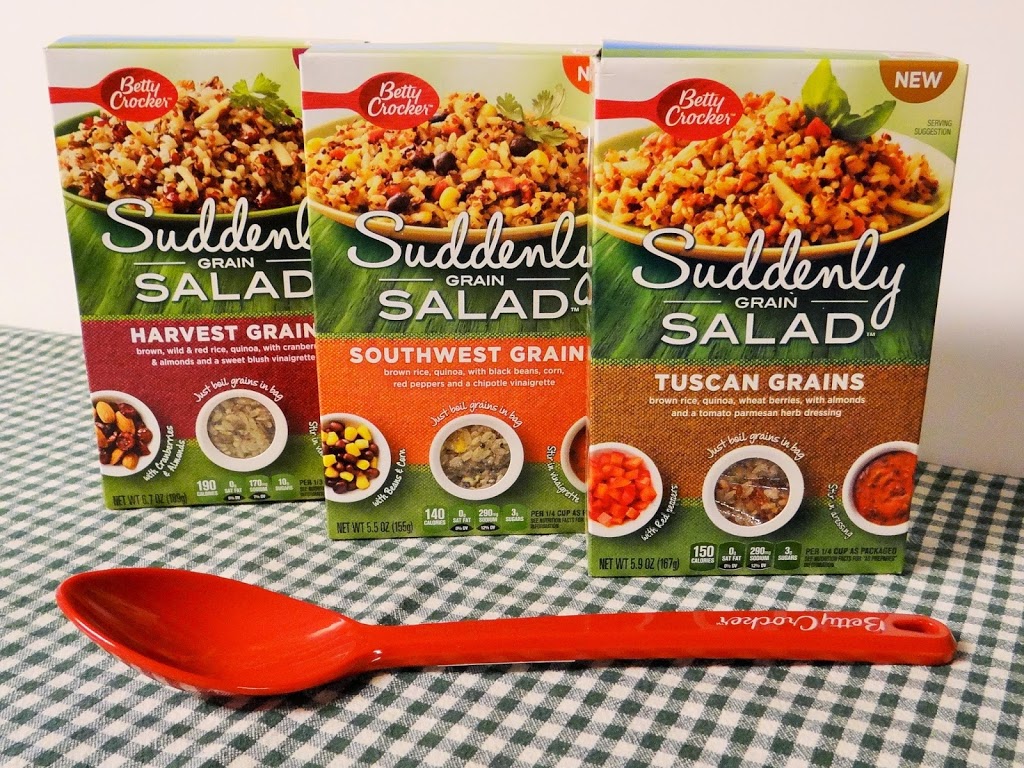 The new Suddenly Grain Salad™ mixes are a wholesome grain blend chock full of flavor.  Each variety of Suddenly Grain Salad mixes includes a grain blend like brown rice, wild rice and quinoa paired with flavorful herbs and spices in a boil-in-bag format for convenient prep. Dried fruit, vegetables and/or nut mix-ins along with a dressing packet are included to create an amazing blend of flavors and textures to jazz up your dinnertime.
Varieties include:
Suddenly Grain Salad Harvest Grains with Brown, Wild & Red Rice, Quinoa, with Cranberries & Almonds, and a Sweet Blush Vinaigrette
Suddenly Grain Salad Southwest Grains with Brown Rice, Quinoa, with Black Beans, Corn, Red Peppers and a Chipotle Vinaigrette
Suddenly Grain Salad Tuscan Grains with Brown Rice, Quinoa, Wheat Berries, with Almonds and a Tomato Parmesan Herb Vinaigrette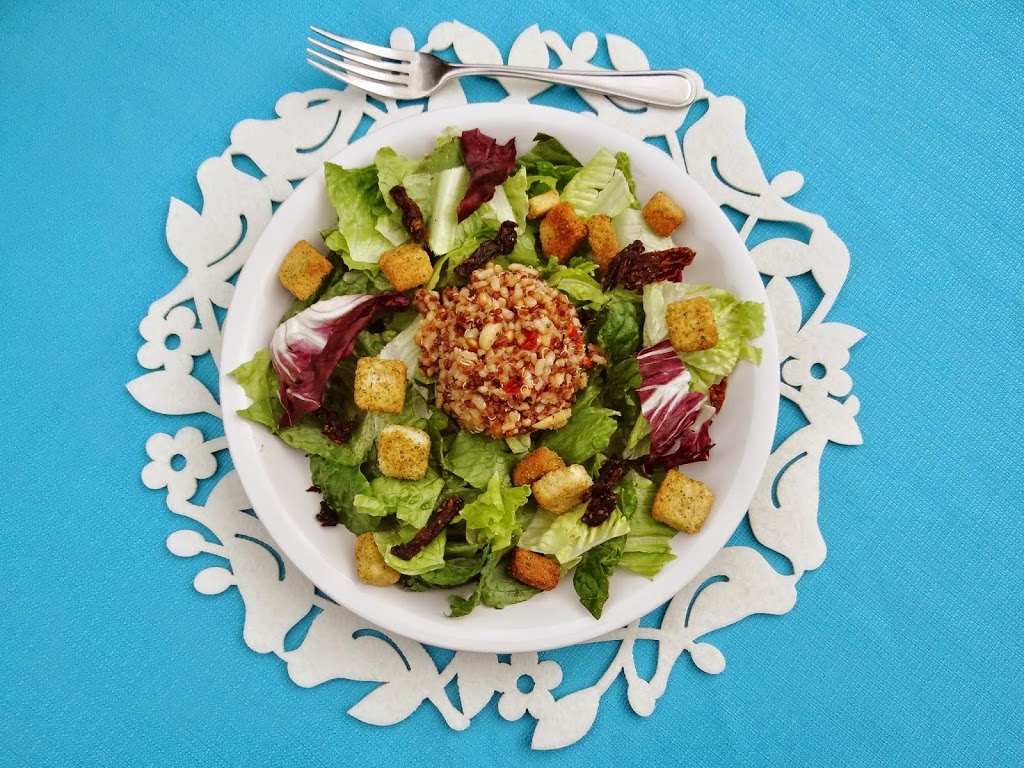 I used the Suddenly Grain Salad Tuscan Salad to create a our Meatless Monday meal.  The packet was super easy to prep requiring very little effort on my part other than boiling some water and mixing together the vinaigrette.  The results, though were wonderful!  A really delightful blend of grains and flavors that reminded me a bit of one of my favorite sun-dried tomato pesto pastas.
To create the supper salad pictured in this post, I laid out a serving size portion of mixed greens and added a scoop of the Suddenly Grain Salad Tuscan Salad to the center of each plate.  Next I sprinkled on a few sun-dried tomato slices (from our stock of preserves,) a couple croutons and then drizzled a little homemade balsamic vinaigrette over the salad.  The end result was fabulous!  Thankfully, my family agrees, this quick and easy recipe is a keeper for our Meatless Mondays!
What would you pair Suddenly Grain Salads with for your dinnertime?  
Look for new Suddenly Grain Salad in the rice and grains or pasta aisle at your major grocery retailer and online.  Visit http://www.SuddenlySalad.com for more details.