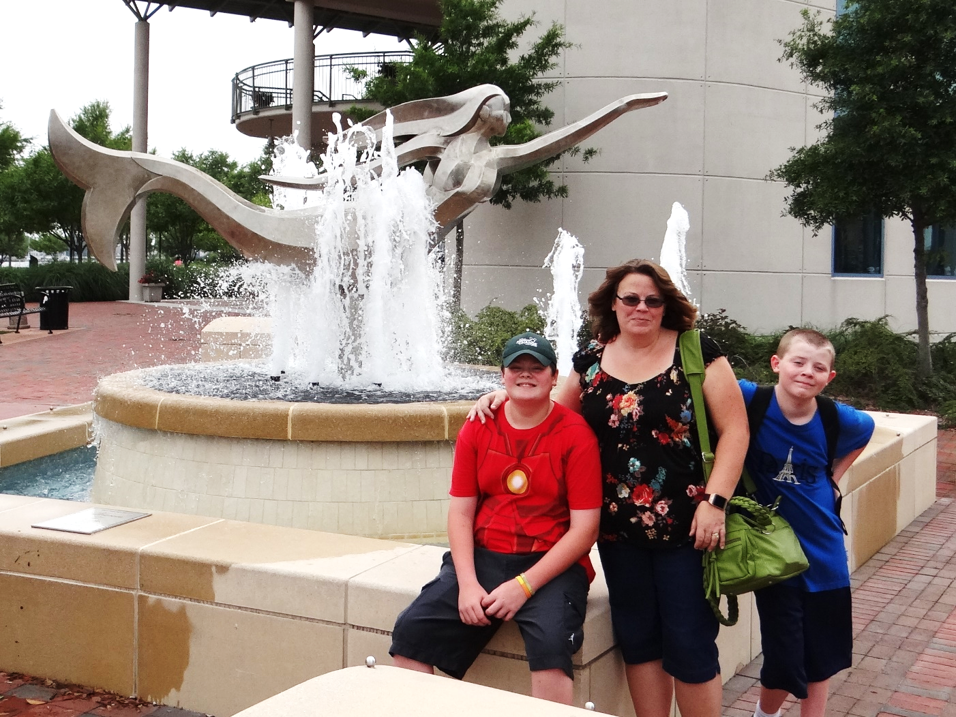 Finding a family-friendly city with minimal traffic that's plum full of affordable adventurous family activities can be challenging.  Norfolk Virginia totally makes it easy!
Initially, I was attracted to Norfolk with the notion of discovering more about the Naval base as my father was stationed there for part of his Navy career.  I had no idea that I'd also discover such a lovely city filled with oodles of natural beauty and family-friendly fun.   This vibrant area is exceptionally welcoming and chock full of charm – a must visit location for vacationers seeking activities and settings that the entire family will enjoy.

And besides, they have mermaids abound, even a mermaid factory, which simply made me smile throughout our visit!
If you are looking for a little more than mermaids, though, there's plenty of reasons you should consider adding Norfolk Virginia to your family vacation plans, here's my top five (sans mermaids!):
HARBOR ADVENTURES: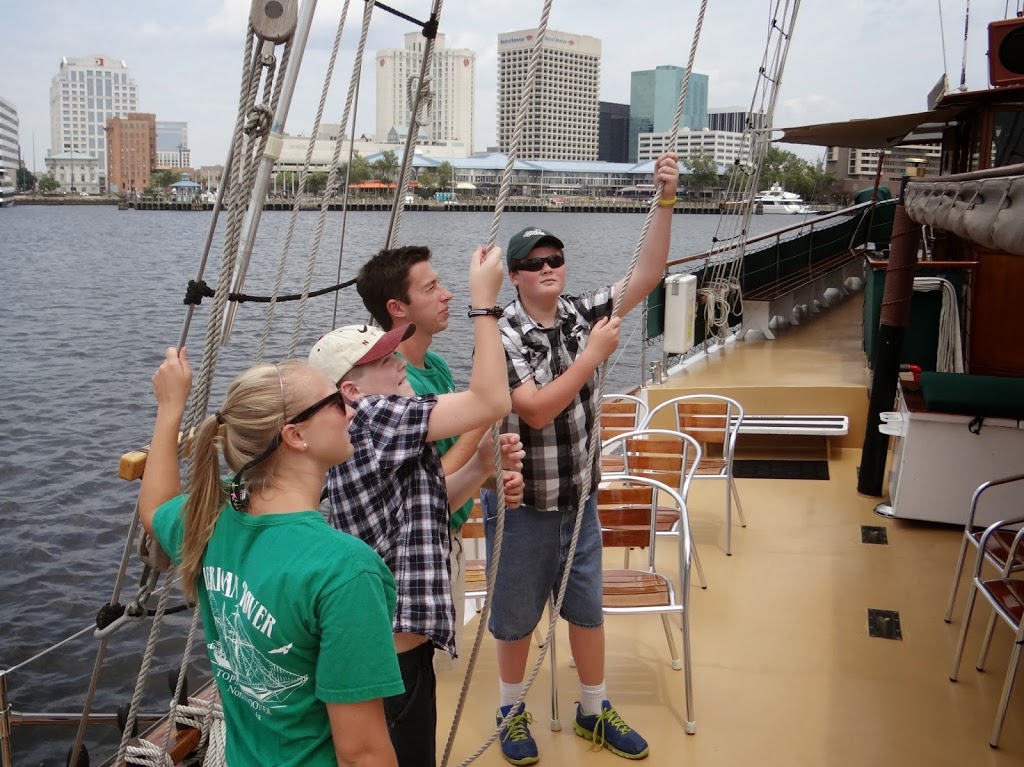 Hoisting the sails on the American Rover, Norfolk Harbor
Hoist the colors!  There's no shortage of sea-bearing (or really, an Elizabeth River-bearing) harbor cruise excursions in Norfolk.  At the Waterside Marina in downtown Norfolk, you can hop aboard three distinctly different ships for a one-of-a-kind experience.
The three-masted topsail schooner American Rover offers 1 and 1/2 hour and 2 hour narrated harbor or sunset cruises for those wishing to enjoy a scenic view while learning a bit of history.  The cruise is laid back and very tranquil, offering a nice relaxing ride for couples or families.  A cabin area below is equipped with plush seating, a snack and souvenir bar, restroom facilities and a bit of historical details to explore.  The staff are very knowledgeable about the ship and the area and guests are invited to help hoist the sails when the ship is underway – a nice touch that my sons truly enjoyed, although they soon learned, it's harder then it looks!
If you are seeking a dinner cruise, the Spirit of Norfolk has lunch and dinner cruises available, treating guests to dining, drinks and entertainment in a climate controlled ship with an open-air roof top deck.
Those who have curious children, wish to take a peek at the naval base or want a more heavily-narrated tour, hopping aboard the Victory Rover for a naval base tour is an exciting venture.  My sons (11 & 13) thoroughly enjoyed this tour as they were able to get up close to the Battleship Wisconsin and get an excellent view of U.S. Navy ships such as Aircraft Carriers and Nuclear Submarines.  The tour also showcases all of the shipping and receiving and landmarks in the area.  Needless to say we were all riveted and entertained throughout the cruise.  A snack and souvenir shop and restrooms are available on the lower level, as well as climate-controlled seating.
Families interested in water activities will also find charter rentals, fishing piers, paddle wheel ferries and more along with restaurants and picnic areas along the harbor for recreation.   An idea location to stay and experience all the Waterside Marina area has to offer is the Sheraton Norfolk Waterside.  This comfortable, family-friendly hotel is steps away from the harbor tours, the Nauticus Museum and right next door to popular dining spots such as Joe's Crab Shack.
NATURAL BEAUTY: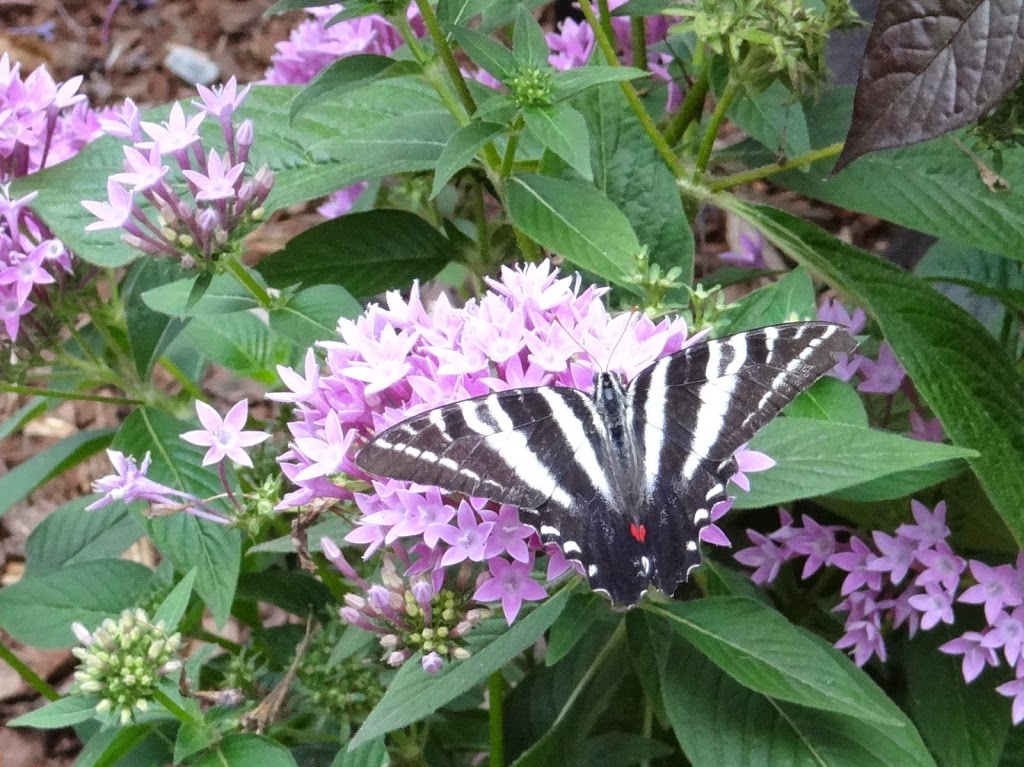 Butterfly Garden at the Norfolk Botanical Garden
Simply walk around Norfolk Virginia for a day and you'll discover an amazing array of natural splendor from the harbor views to lovely parks and overall ambiance of the city.  If you dig a little deeper, though, you'll discover Norfolk, Virginia has some extraordinary outdoor activity offerings like the Norfolk Botanical Garden, the Ocean View Beach Park and the Virginia Zoo.
Animal lovers and eco-friends will love spending the day exploring all the features and lands of the Virginia Zoo. The zoo takes conservation, education and animal protection very seriously, offering visitors an impressive learning environment a brand new wellness campus to provide visitors with an educational experience in addition to delivering the highest level of animal care.  I suggest hopping aboard the Zoo Train (currently $2 per rider) when you begin your Virginia Zoo experience.  It's a great way to get an idea of what areas and attractions you'd like to spend more time at, plus an insightful way to enrich your experience with zoo history and facts about the animals.
If you love nature, breath-taking landscapes and a variety of activities, a visit to the Norfolk Botanical Garden is a must!  I could honestly spend all day roaming through the gardens and partaking in the interactive lessons.  With three acres to explore, a children's garden, play areas, rest areas and plenty of floral collections to delight everyone's senses, it's simply a wondrous place to explore. The butterfly garden is amazing.  Our family learned so much from the staff about creating our own butterfly garden, the varieties of butterflies and even how to distinguish one caterpillar from another.  Do plan to spend at least a day exploring, you'll be glad you did!
NAVY HISTORY: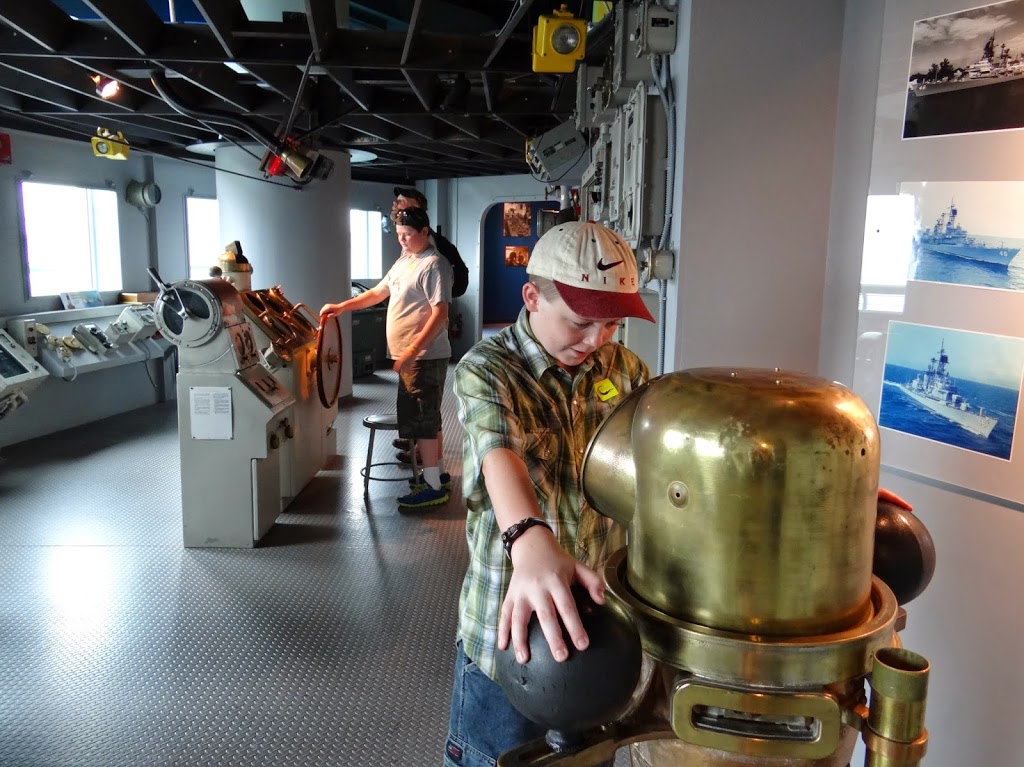 Exploring exhibits at the Nauticus 
As most people do, for obvious reasons, I associate Norfolk with the Navy.  And though I expected there to be a wealth of Navy history, I was not prepared for the incredible journey the awaited us at the Nauticus and aboard the Battleship Wisconsin.
From the second you step onto the escalator taking you into the Nauticus exhibits, you realize you are about to experience something quite special as you are immediately transported directly into the heart of Navy history.  An astounding visual and sensory encounter for adults and a fully interactive and immersive one for children.  Every room of the Nauticus is brimming with hands-on exhibits that provide a fun and educational opportunity for children.  My sons were delighted with the amount of activities and fascinated through our entire visit.  There's plenty of Navy-specific exhibits but you'll discover a shark experience and secrets of the deep, too.  When we reflected on our Norfolk, Virginia trip, Nauticus was at the top of their list for places they would like to revisit as soon as possible. Do plan to spend at least 3-4 hours, more if you'd like to see one of the 3-D films offered.
Next door to the Nauticus is the Battleship Wisconsin, one of the largest and fastest battleships built by the U.S. Navy.  Visitors can explore its deck through a self-guided tour or (with an additional charge,) take a guided Topside Tour.  Even if you are not a Navy buff, exploring the Battleship Wisconsin is a real treat.  It's absolutely fascinating to see how it's crafted and to think about what it would be like to serve aboard this ship, which earned 5 battle stars in WWII.
CRAZY-GOOD FOOD: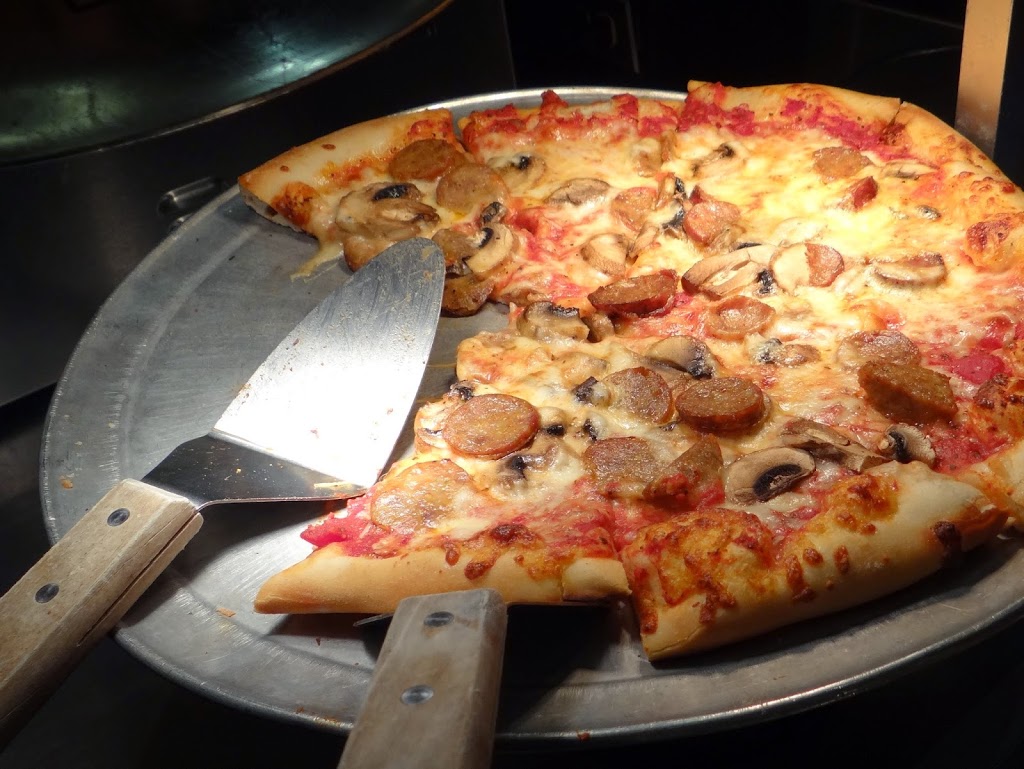 Norfolk Virginia has a surprising variety of top notch dining options for all tastes including some terrific family-friendly spot that will leave everyone satisfied.
If you like casual fare, Cogan's Pizza on Colonial Avenue offers a quaint spot full of fun memorabilia and a game room to help keep older children entertained.  The lunchtime pizza bar is exceptional, stocked with fresh pizza, pasta, salad and soup.  All of the prices are family-friendly, too, even the pizza bar is under $10 per person.
The No-Frill Bar and Grill on Spotswood is also an excellent lunch or dinner stop with a contemporary menu that includes kid-friendly options.  If you like salads, this is the prime spot to get one that will wow you, not only with flavor but in portion, too.  Plan to share or take the left-overs back to your hotel!
Want something a little more upscale or craving some fresh seafood?  A.W. Shucks on Colonial Avenue is well worth the visit (and the wait, the place is always hopping so plan to head there a little ahead of time.)  We wound up declaring this our favorite restaurant in the area and ate their several time.  Each visit, better than the last, if that's possible because the food is simply excellent.  A stand-out dish, to me, is the Tomato Crab Chowder which is loaded with fresh lump crab meat and bursting with flavor.  At under $5 a cup, it's a great bargain, too.  My sons loved the macaroni and cheese, considering it to be some of the best they've ever had, and my husband and I were both big fans of the A.W. Seafood Bounty Platter.
If you are looking to top things off with a sweet treat, Doumar's on Monticello Avenue is the place to be.  Home of the original waffle cone, the ice cream treats are still made in rich, old-fashioned style and the prices are a blast-from-the past, too, making it an extremely affordable stop for families.
Other great family-friendly restaurants that made it to our must-eat-there-again list are Luna Maya (Mexican cuisine) on Colley Avenue where the fresh guacamole is perfectly prepared and the Tamale Luna Maya is exceptional and Pasha Mezze (Turkish cuisine) on West 22nd Street where you'll find a wonderful variety of organic dishes, quite possibly the best hummus you've ever tasted, gluten free offerings and incredibly tender and flavorful Pasha Lamb.
EDUCATION HOT SPOTS: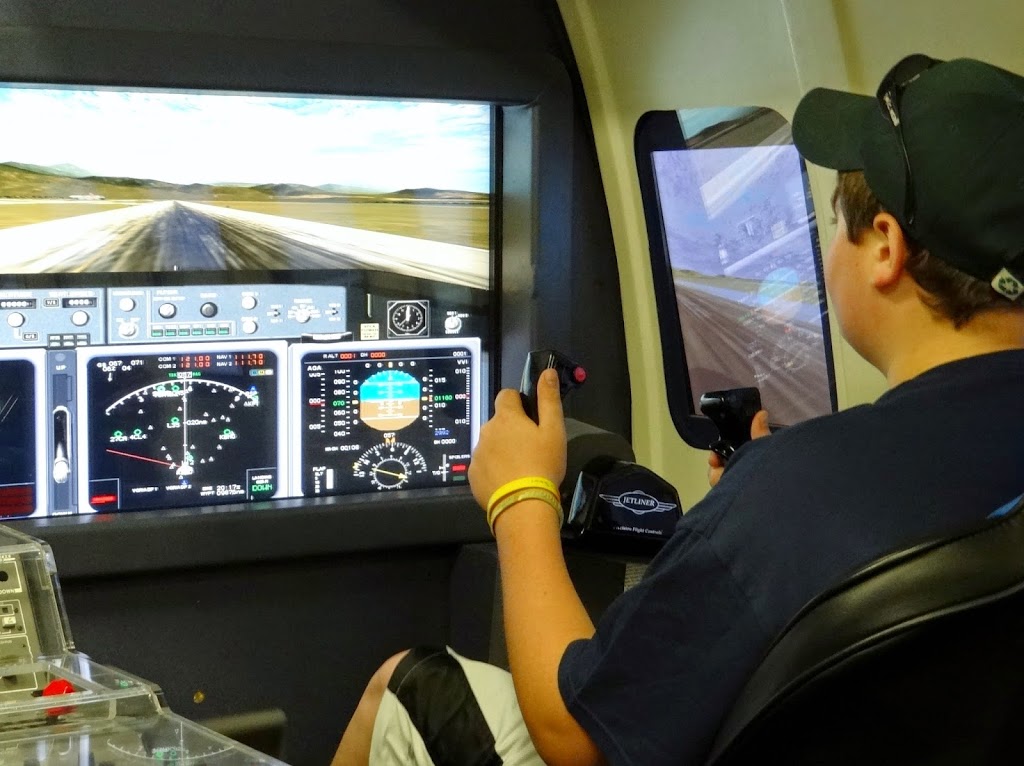 Learning to fly at the Virginia Air & Space Center
Every step you take in the city of Norfolk is alive with history and opportunities for learning adventures, but the city (and nearby cities) offer an amazing array of educational hot spots from glass art to aerospace engineering.
One of the most family-friendly spots for learning with free admission year-round is the Chrysler Museum of Art. Housing a world-famous collection of glass art, the museum will quickly have you "ooh"-ing and "ahh"-ing over ever exhibit.  The splendor continues through the extensive collections of European and American paintings and sculptures, Ancient works, Modern Art, and Photography.  After you've spent the day perusing the museum, pop over to the Chrysler Museum Glass Studio where you'll find daily demonstrations and have the opportunity to create your own glass work of art (for a fee.)
A short drive outside of Norfolk, you'll find the Virginia Air & Space Center.  Complete with an IMAX theater, the center offers a hand-on experience for families to learn about all aspects of air and space travel including a mission to Mars in a simulation transporter.  My sons (and my husband and I) were enthralled with the engaging exhibits and thoroughly enjoyed all the knowledge we absorbed during our visit.  After spending the day at the center, follow it up with an IMAX movie, a perfect way to view any 3-D movies you might be longing to see.
Other hot spots to explore include the Civil War Trails, the Cannonball Trail and The Attucks Theater.

Find more information on local Norfolk attractions and events at http://www.visitnorfolktoday.com/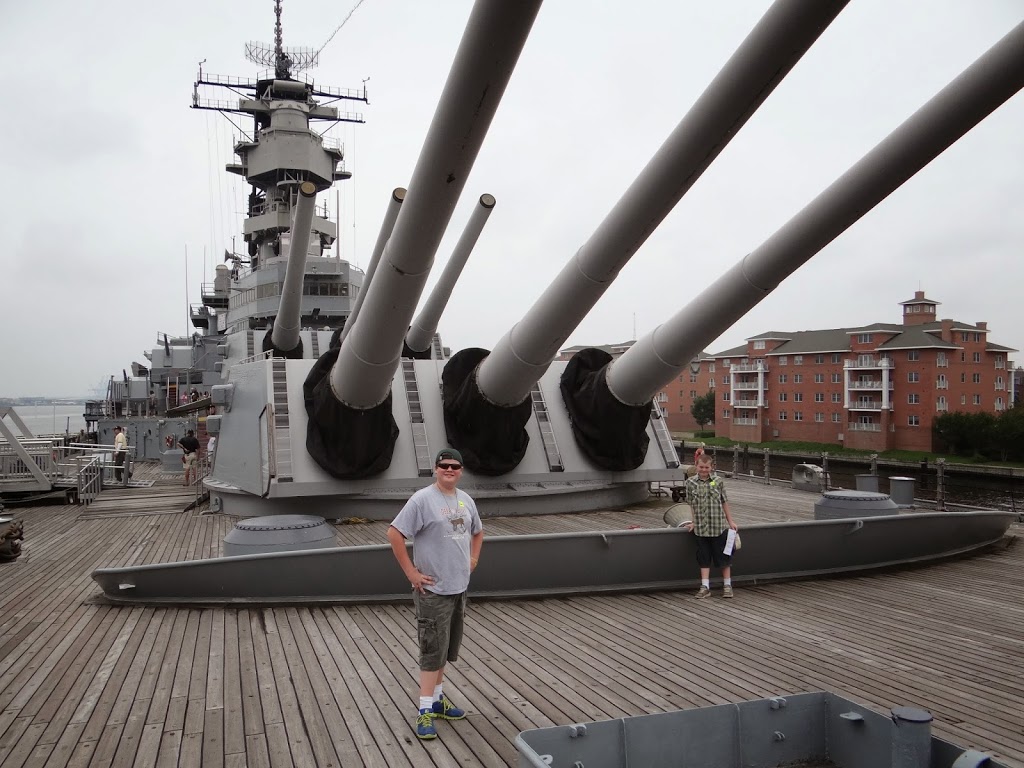 Standing on the deck of the Battleship Wisconsin
Disclosure:  As a member of the press, I received discounts or free access to some of our activities during our stay in Norfolk, Virginia.  All thoughts, experiences and opinions are that of Rural Mom.