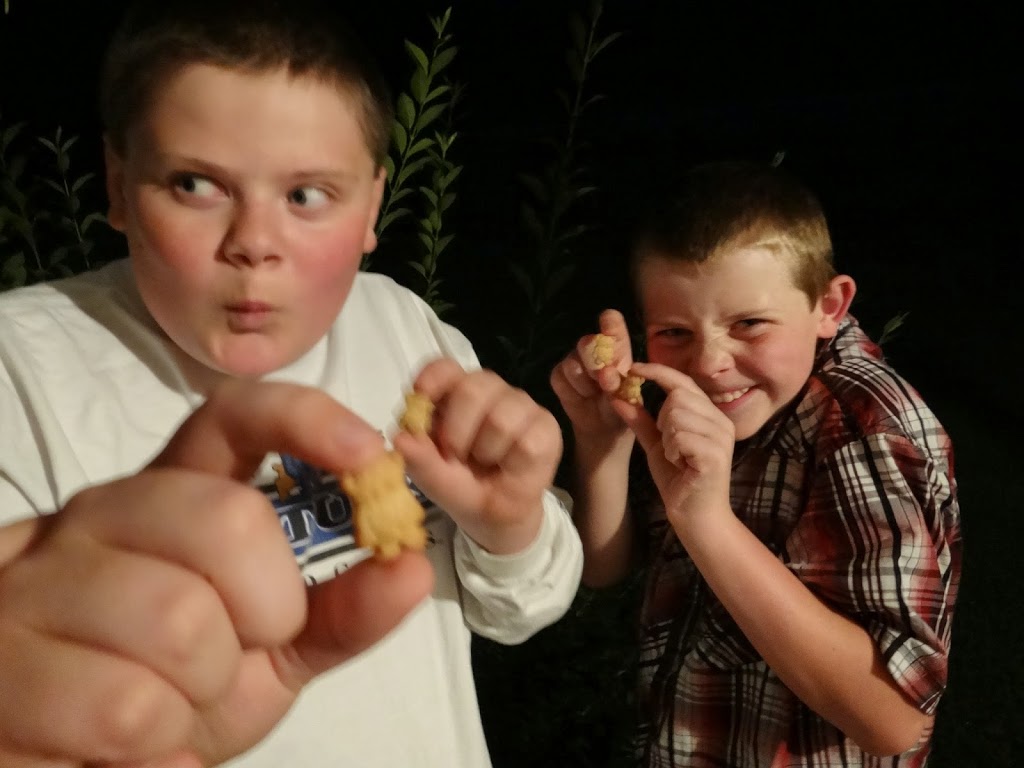 No need to be afraid of the woods, we're rustling up the bears and inviting them inside for a fun family movie night!  Special thanks to Disneynature for providing a copy of Disneynature BEARS to help facilitate our family fun!
Though we live in the Appalachian Mountains, it's rare to see or even hear of a bear in our area.  They are few are far between around these parts, which may be part of why we find them so fascinating and always get excited when there is a bear spotted.  These magnificent creatures can be ferocious but are also so intriguing and well, darn cuddly-looking, especially the cubs!
We saw Disneynature BEARS in the theater, loved every second of the film and new we'd have to add it to our film collection. The time has finally arrived, as Disneynature, the studio that brought you "Earth" and "Chimpanzee," has just released the must-own true life adventure BEARS, available on Blu-ray™ Combo Pack (Blu-ray + DVD + Digital Copy), Digital HD, Disney Movies Anywhere (DMA), and On-Demand, Aug. 12, 2014.
Now, around our neck o' the woods, every great nature film deserves a fun family movie night to further enhance the viewing fun.  It's one thing to sit down, pop a Blu-ray in and watch it, quite another to take a few minutes extra to extend the spirit of the film beyond the screen – you're not only sharing a quality entertainment experience, you're creating movie magic memories.  Here's a few ideas to help spark your imagination for a BEAR-riffic family movie night!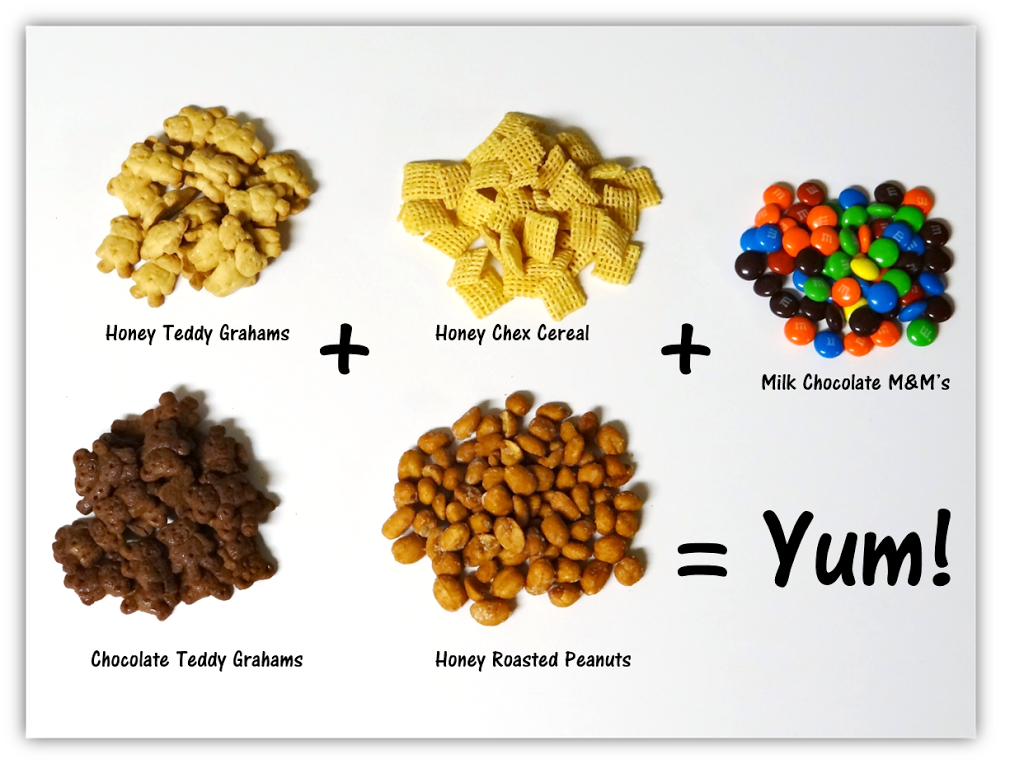 Whip together a Honey Bear Cub Snack Mix.  Chances are you have plenty of items sitting in your cupboard already that can be used to create a themed snack mix for movie viewing.  If you have a shopping trip planned, look for shapes or flavors that match up with your movie.  I picked up the Teddy Grahams to add to our mix, but already had everything else on hand, ready to jumble up into a fun, colorful snack to enjoy while we watched Disneynature BEARS.
Pop a tent up in the family room.  Creating a wilderness mood is as easy as putting up a camping tent for the kids to sit in while they are watching the film.  If you don't have a pop-up tent available, a few chairs with blankets draped over always does the trick!
Serve root-BEAR floats.  If you already have favorite snacks or treats in mind to serve, a simple play on words makes it even more enjoyable.  Root-BEAR floats, rasp-BEAR-ies, twigs (stick pretzels,) or BEAR food (fish shaped crackers) are all standard treats with a simple name upgrade.
Make skillet S'mores. There's no need to start a fire and sit aside.  Skillet S'mores are easy to make to mimic a campfire favorite.  The Food Network has a fabulous recipe from Jeff Mauro at http://www.foodnetwork.com/recipes/jeff-mauro/smauros-skillet-smores.html
Make your own BEARS mask and other activities.  When Disneynature BEARS was in theaters, we shared a ton of fun activity sheets.  Pop over to https://www.ruralmom.com/2014/04/make-your-own-bear-mask-more.html to use during your family movie night.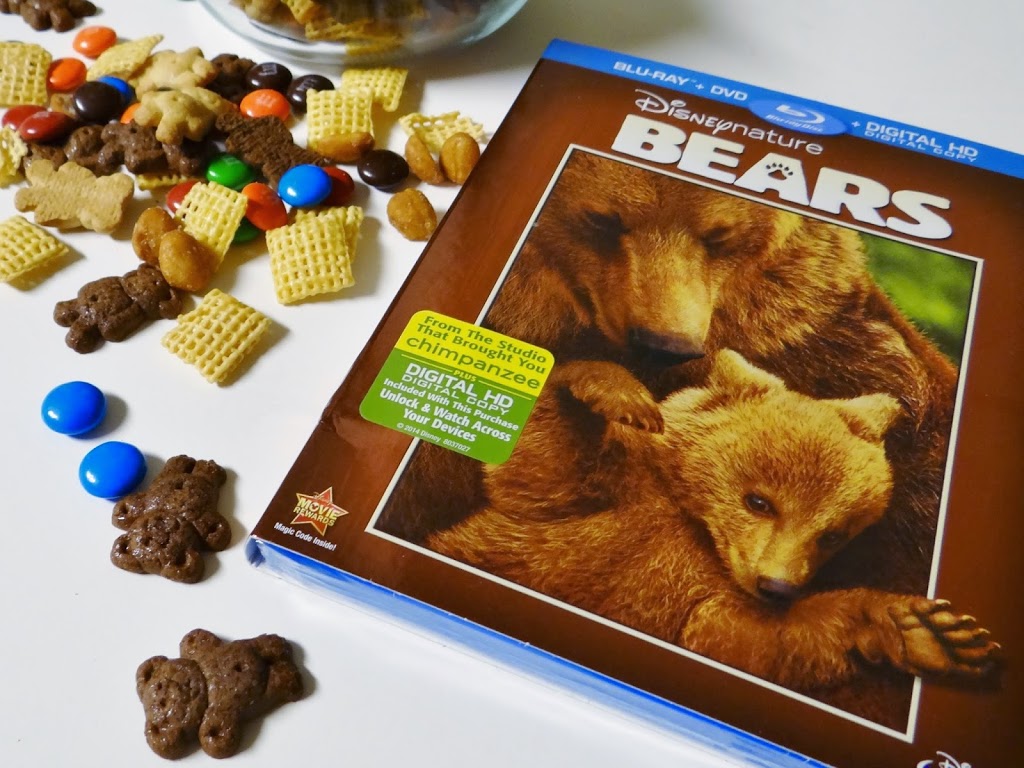 Watch the extras!  Bonus features on the BEARS Blu-ray™ Combo Pack, and Digital HD include the music video for "Carry On," featuring Olivia Holt, and four making-of featurettes, including "Welcome To Alaska," which tracks the filmmakers as they set forth on an epic journey to film Sky and her cubs out in the wilds of the Alaskan frontier; "The Future For The Bears," which spotlights a special visit to the film's production from legendary primatologist and conservationist Jane Goodall; "A Guide to Living With Bears," which introduces viewers to the guides who instructed the filmmakers on how to work with these magnificent creatures; and "How Did They Film That?," which provides an inside look on some of the extreme filmmaking that went into getting shots high in the mountains and under frigid cold water.
Host a simple scavenger hunt.  Bears are terrific scavengers, foraging for food to provide sustenance through the winter.  Send your little cubs on a scavenger hunt through the house or yard that ends with a small treat or the surprise of watching the BEARS movie at the end.
Disneynature Bears will take your family on a picturesque journey through Alaska to catch and insider view of the year in the life of a bear family – mother Sky and her baby cubs, Amber and Scout.  You'll find yourself riveted, enchanted by the crazy-cute antics of the cubs and hoping and praying this family can survive the often unforgiving wilderness.
Watching Disneynature BEARS is a joy all on its own, but it only take a few moments to create a little extra-special fun for your family.  Hope these ideas inspire and enhance your viewing!

For more information, visit http://disney.com/bears