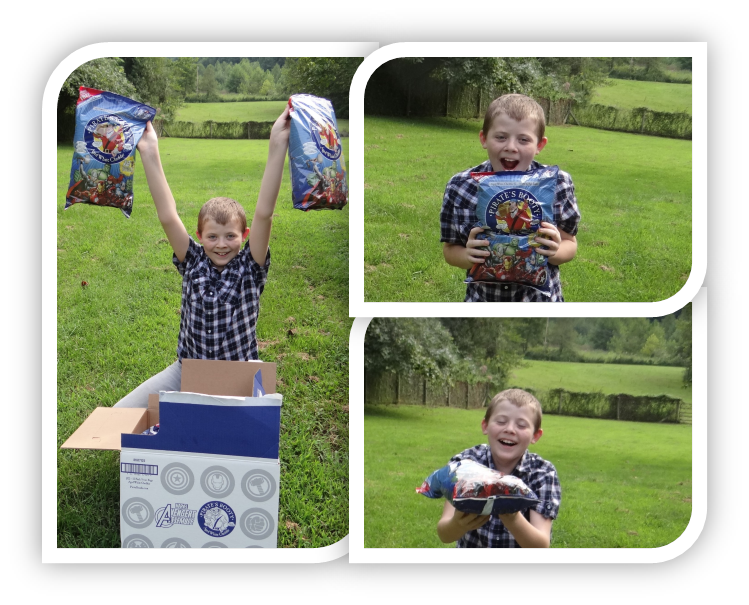 We've found where X marks the snack spot and uncovered Pirate's Booty Snack Packs just in time for back-to-school! Thanks to Pirate's Booty, we have a whole case of snacks to enjoy throughout the school year. All thoughts and "arrr's" are that of Rural Mom.
Now that my sons are in school again, I'm scrambling daily to find snacks to send them to school with and to have around during homework time. Fruits and veggies are great go-to's, but my kids quickly get bored of the "same 'ol, same 'ol" snack routine, so I need to have a variety on-hand to please their palettes.
Snacks like Pirate's Booty fit our needs quite nicely.  With no artificial colors, flavors or preservatives and less fat and calories than traditional fried potato chips, it's a snack indulgence I can feel good about keeping on in our Rural Mom pantry.

It's also a snack I can feel good about grabbing as it's gluten-free and has zero grams of trans fat per serving.  For those with allergy concerns, they are tree nut and peanut-free, too.
Both my kids and I enjoy the mild cheese flavor and the way Pirate's Booty Aged White Cheddar Snacks pack a good crunch when you bite into them or melt in your mouth if you let them linger a moment as they are made from puffed rice corn.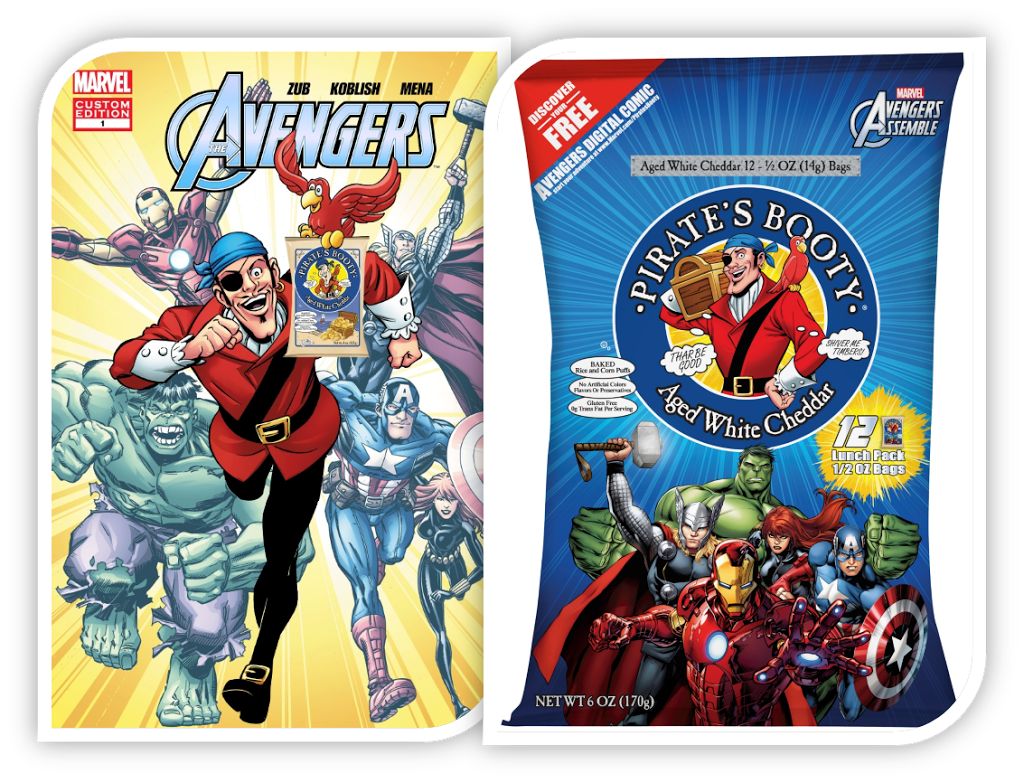 In addition to great snacking, you can now pick up a Pirate's Booty® limited-edition, themed multipack featuring Marvel's Avengers characters, which certainly turns this Mom into a snack time hero!
The limited-edition Marvel's Avengers themed Pirate's Booty comes in 12 packs of half-ounce Pirate's Booty Aged White Cheddar and each pack includes a free Marvel's Avengers digital comic featuring the Pirate's Booty Pirate and the Avengers in a Marvel-created adventure. (Details for download on are included with the multipack.) 
For more information and a store locator to pick up your Pirate's Booty multipack visit www.piratebrands.com.
WIN IT!
Thanks to our snack-savvy friends at Pirate's Booty, one (1) Rural Mom will win a case of Limited-Edition Marvel Super Heroes themed Pirate's Booty (one case is 12 multipacks)! 
Important terms:  Open to U.S. residents 18+. No purchase necessary to enter. Not affiliated with Facebook.  The samples and information have been provided by Pirate's Booty.  Our sponsor is responsible for shipment of prize.
ENTER via the Rafflecopter below:
a Rafflecopter giveaway