One thing I also worry about and try to limit is the time my children spend using technology as an entertainment tool.  In a day and age of distracting electronic gadgets and social networking online, it's not easy to encourage them to connect "in real life" with friends and family, engaging in more face-to-face social activities.  (Activities we took for granted when we were children!) 

When everyone constantly communicates via mobile devices, it's easy to forget or neglect to learn real life communication and social skills. Playing board games, like our new favorite "Battle Sheep," with friends and family is a simple and fun way to reconnect with others.  In addition to being fun, board games can aid children with development of so many important skills including:

–Problem solving. Learning how to deal with dilemmas is an important life skill, and board games like Battle Sheep, checkers, chess, and others require players to look ahead to solve problems, and consider the consequences of their choices.

–Winning and lose gracefully. No one wants a sore loser for a friend! Someone who knows how to win without taunting and lose without griping is more likely to form healthy interpersonal relationships.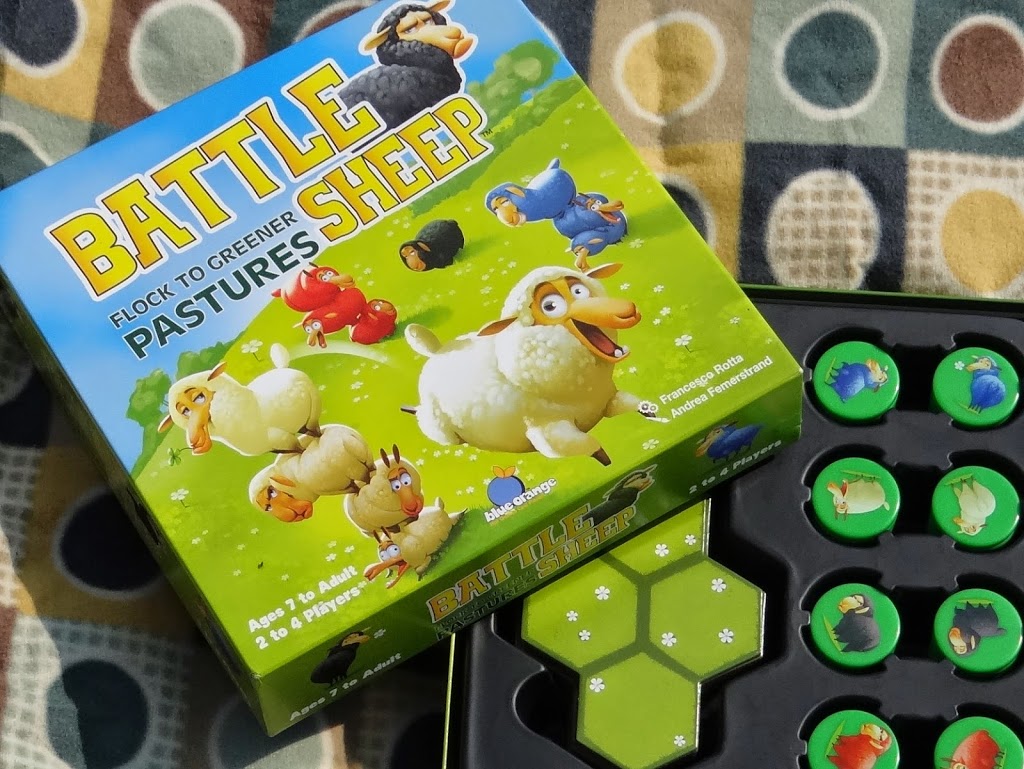 – Communication.  Interactive board games require players to hone their communication skills, and with some board games (such as those that involve having to discern a hidden term or word), the more effective communicator is often the winner. 

– Family values.  The skills you need to learn for the world begin in the home. Board games are a wonderful way for family members to learn from each other and develop those interpersonal skills that will follow them into life. Playing board games with your family can bring family members together in ways that may not have been considered before. Gaining insight into what makes your friends and/or family members "tick" can be invaluable in promoting healthy friendships and family harmony. 

– Teamwork. This vital social skill is important in the workplace, school and home. Board games encourage effective teamwork, and players with the best team skills are more likely to be winners.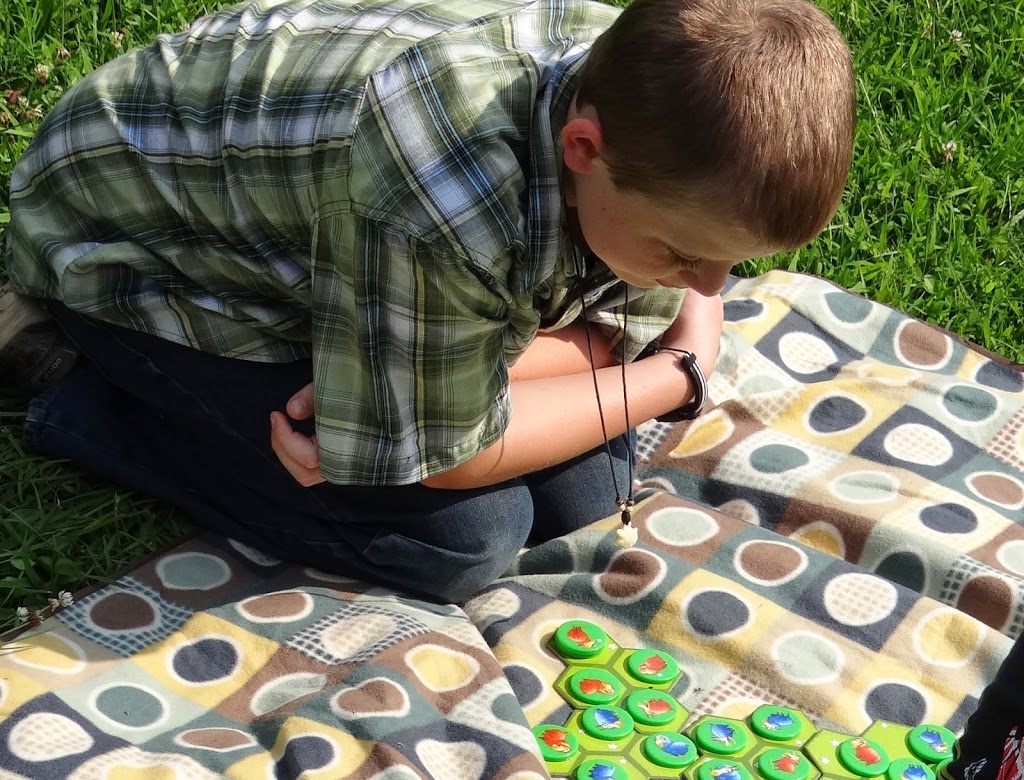 – Increased knowledge.  You will learn more and gain knowledge with some board games, such as those that test your knowledge of specific facts or concepts. This can be a significant asset for children in school.

– Healthy competition. Healthy competition is a motivational concept that is helpful for everyone in the family, from school-age kids to grandparents. Competition encourages you to improve yourself and strive to be better. 

Board games are inexpensive and readily available. If you do not have a regularly scheduled family game night, declare one and take the whole family shopping for Battle Sheep and other fun options, then enjoy the time together. You'll be glad you did as you watch your child's skill sets improve and reflect on all your fun family game night memories!

ABOUT BATTLE SHEEP


Opposing sheep herds go head to fluffy head in this quick-moving strategy game!  The ultimate goal is to have your herd occupy the most pastures.  Watch out for sneaky sheep, though, and plan your moves carefully to fence out your foe.  Remember, the grass is always greener for strategic sheep! 
Battle Sheep develops problem-solving skills, and sharpens focus & attention.  Children learn to strategize as they explore social play in a flock-filled competition!

Suitable for ages 7 and up
2-4 players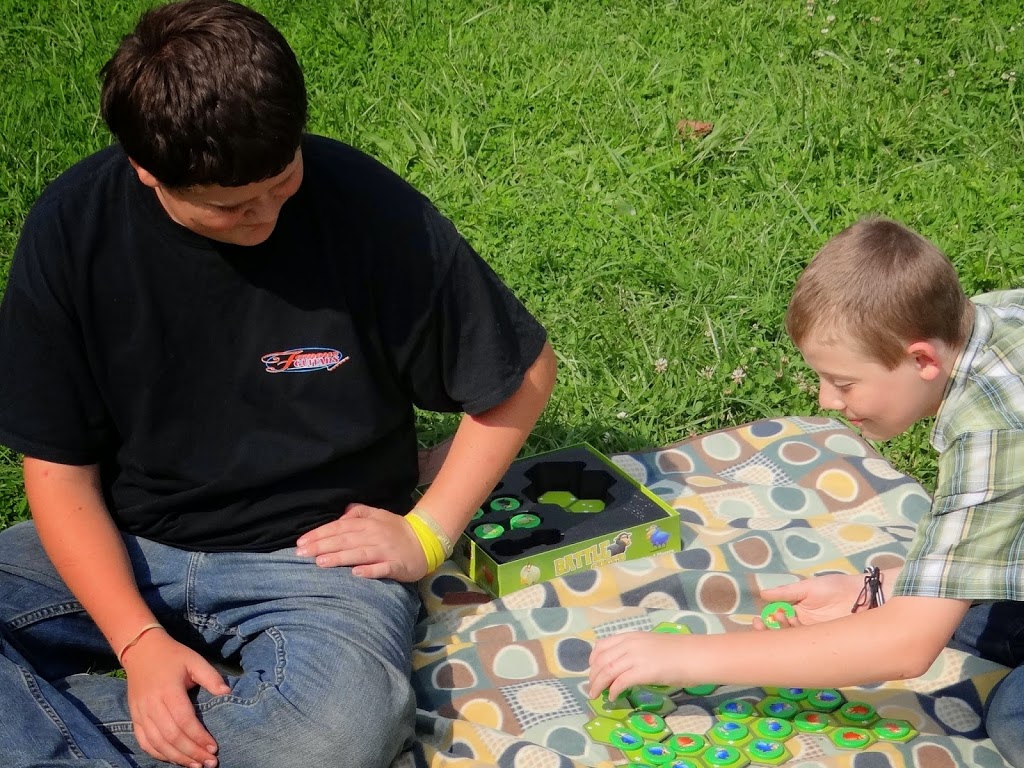 Special thanks to Blue Orange games for providing a sample of Battle Sheep to help facilitate this discussion.  All thoughts and opinions are that of Rural Mom.