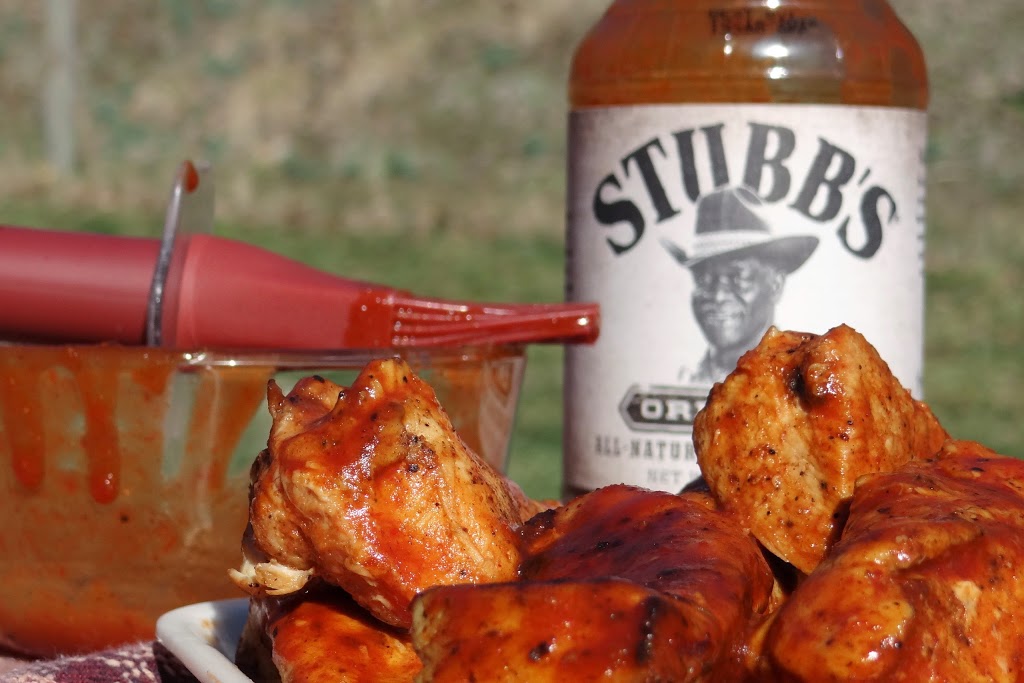 It's always barbecue time around our farm!  As a Stubb's Insider, I'm delighted to have the chance
to dish up something new and hope you enjoy this spin on traditional barbecued chicken.
Spring, summer and fall can truly not arrive quick enough for me.  Though I appreciate the beauty and variety of winter, I mainly miss being able to barbecue outdoors regularly.  To satisfy my taste for good barbecue during the colder months, I've developed a few recipes over the years that generally hit the spot, delivering the flavors we love, without having to step outside.
What we've dubbed "barbecue chicken spareribs" was actually the result of a little experimentation of spices.  The easy part about this dish is it requires very little prep and most of the cooking is hands-free in the crockpot.  The interesting thing about this dish is it's close to the taste of spareribs, but the meat is boneless chicken breast.  The secret is simple, I use traditional beef spices and add a little apple to the mix.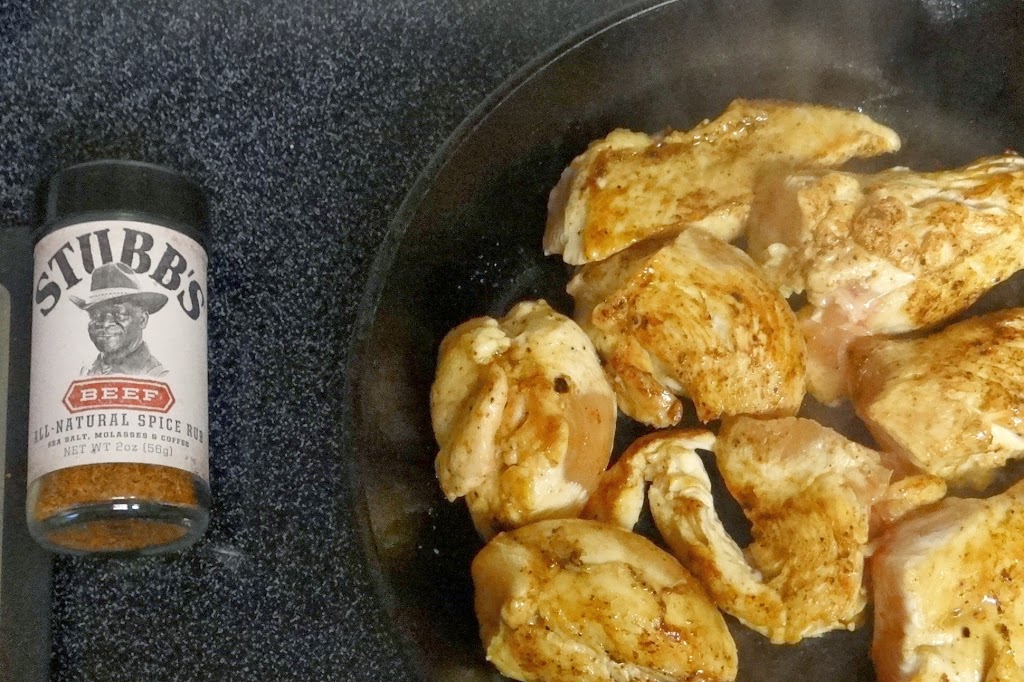 Barbecue Chicken Spareribs Slowcooker Recipe
4 lb boneless chicken breast
1/4 C apple juice
1/4 C brown sugar
1 Tbsp apple cider vinegar
2 Tbsp olive oil
Stubb's Original All-Natural Barbecue Sauce
Stubb's Beef All-Natural Spice Rub
Cut chicken breast into thin (approximately 1-inch wide strips.)  Rub Stubb's Beef All-Natural Spice Rub generously into chicken strips.
Heat olive oil in a large cast iron skillet over a medium heat until hot. Add chicken, saute until brown on all side.  Remove chicken, set aside.
Ready crockpot (slow cooker) for use.  Lay chicken strips in the bottom of the crockpot.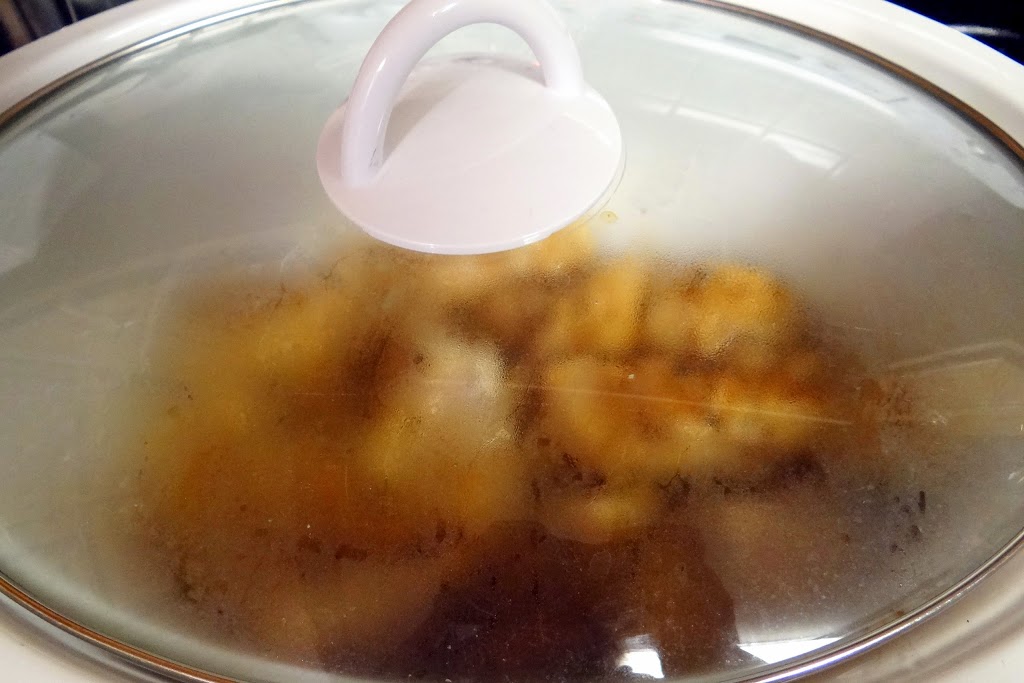 In a small mixing bowl, add 1/2 cup of Stubbs Original All-Natural Barbecue Sauce, apple juice, apple cider vinegar and brown sugar.  Stir gently until fully combined.  Pour barbecue mixture over chicken.
Close crockpot lid and cook on low temperature for 4-6 hours or until chicken is fully cooked (165 degrees Fahrenheit by current safety standards.)
Using tongs, carefully remove chicken from crockpot.  Baste each chicken piece with Stubb's Original All-Natural Barbecue Sauce.  Serve and enjoy!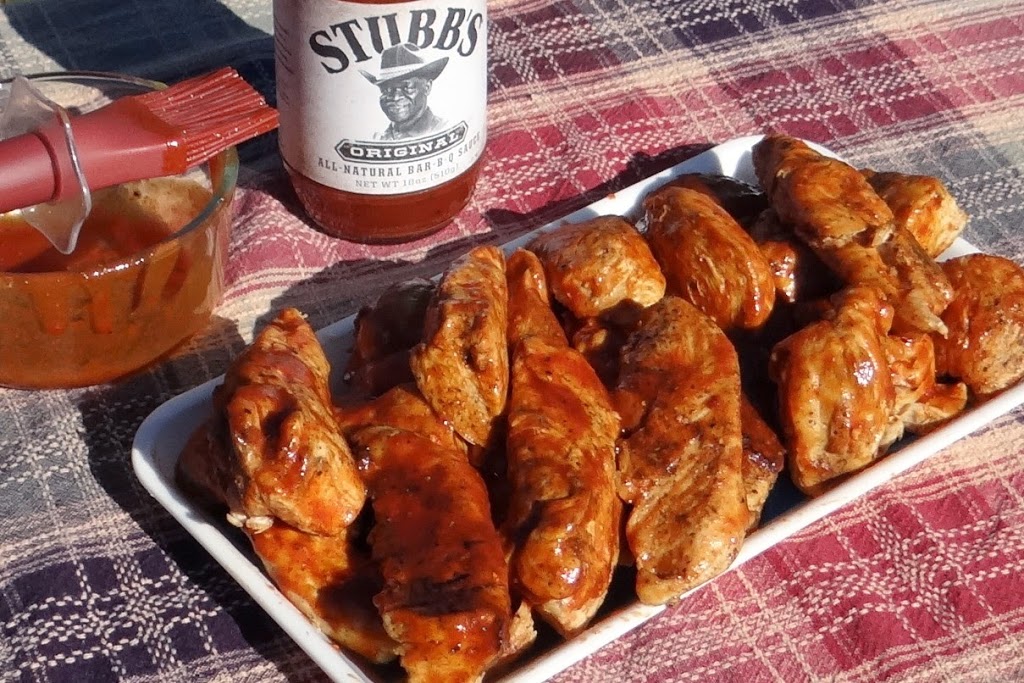 This dish is chock full of "fall off the bone" goodness, without the bones and with a much leaner cut of meat.  Perfect for any night you want a some great down-home barbecue flavor on your plate!
For more information on Stubb's Lengendary Bar-B-Q products, visit http://www.stubbsbbq.com/