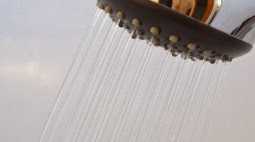 If you're a mom, dad, or even just a busy person, you may, like me, look forward to a hot shower at the end of a very long day. Showers are normally, for most parents, the one time of day that there's little to no nagging coming from little voices… a time when your muscles can finally relax!
While normal shower heads just cover your body with water, and then you apply soap to clean just the surface of your skin, the Rejuvenator shower head has Microbubble technology that not only cleans the surface of your skin, but also naturally, and effectively cleans deep inside your pores.  In essence, you get an all over clean with just the shower head.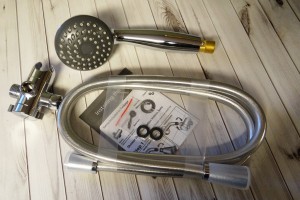 Microbubble technology generates millions of tiny teeny bubbles that cleanse the pores of your skin deeper than other leading shower heads. Eighty percent of Rejuvenator customers also reported softer, and healthier hair.
I'm no expert, but I can say that the Rejuvenator shower head works well, cleans well and I am among the eighty percent of users reporting softer hair since I've been using it.
You will find that the Rejuvenator shower head provides an all over washing experience that will blow your other shower heads right out of the water, so to speak. After your shower, your skin will be left feeling clean, hydrated, and rejuvenated for much less than a five star resort, but with the same all over clean feeling. So, I guess you could say that you can get a spa-like experience in your own bathroom.   You can look and feel like a million bucks everyday, without spending the money!
For more information, visit http://rejuvenatorproducts.com/
Do you have a favorite shower head? Have you ever tried the Rejuvenator? If so, tell me about your experience in the comments!