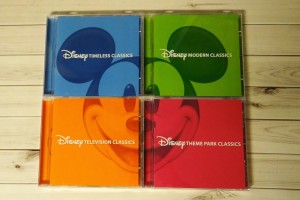 It's beginning to sound a lot like Disney this holiday season thanks to this sponsored post from One2One Network and Walt Disney World Records.  All opinions expressed about this fabulous box set are that of Rural Mom.
When I was 7-years-old, I likely drove my grandparents nuts singing verses from "It's a Small World," "Zip-A-Dee-Do-Dah," and "Yo Ho (A Pirate's Life for Me)" over and over again, all the way back from our trip to Disney World.  They were likely thankful the trip was a relatively short one as they lived just south of Tampa, but still were subjected to watching me run around with my Mickey Mouse ears wailing all the bits of the tunes I could remember every day after.
That summer spent with my grandparents in Florida is when the Disney song bug bit me and I've been singing along ever since!
Chances are, whether it was at a Disney theme park, during a Disney movie or while watching a Disney classic cartoon or show on television, you've found yourself bitten and smitten, too, singing along at the top of you lungs to some of the best songs on the planet!
Now, the great news for you and I is that Walt Disney Records has created the Disney Classics Box Set chock full of over 90 of our Disney favorites!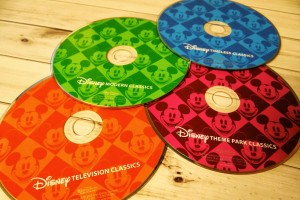 The Disney Classics Box Set includes 4 discs of 94 original recordings including Modern Classics, Theme Park Classics, Timeless Classics, and Television Classics.
Currently available for pre-order on Amazon ,) the set comes with a special bonus of the new medley of Disney hits by YouTube a capella sensations Peter Hollens and Alex G. Peter.
Do you remember when you first fell in love with Disney tunes? Do you have a favorite Disney song?  (You'll likely find it in the Disney Classics Box Set!)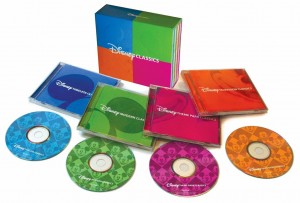 WIN IT!
Thanks to the wonderful folks at One2One Network and Walt Disney Records, one (1) Rural Mom Reader will win a Disney Classics Box Set to enjoy in your home! (ARV $49.98)
* Giveaway open to US Residents, 18+ years
ENTER using the easy Rafflecopter entry form below: