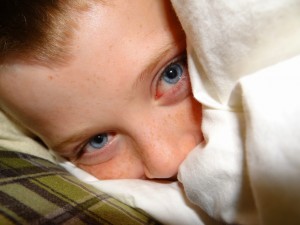 It's been a bit difficult to rouse our resident snuggle bug and pillow aficionado lately.  Not surprising, actually, as he's been cuddling up with the DownLinens comforter and pillows we recently reviewed.
But things are going to get a lot tougher around here trying to get that snug bug in rug out of bed as we've just added a Downlinens Luxury Feather Bed topper.  He'll now be completely enveloped in fluffy comfort this winter and I may need a crane to pry and lift him out (ha ha!)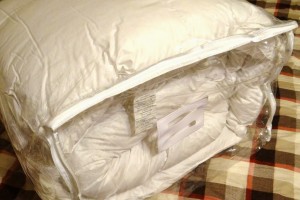 The Luxury Feather Bed arrives in a convenient storage pouch.  You can immediately visualize the plush comfort… and poof!  When you remove it from the pouch the cloud-like materials are revealed as a lovely, thick, feathery topper emerges: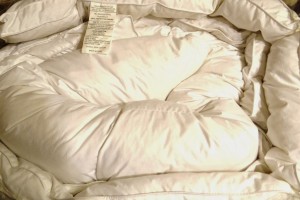 Composed of a two-inch layer of small, soft down feather and topped with a well layer of super soft down fill, the DownLinens Luxury Feather bed is designed to be an indulgent product ready to provide superior comfort and a snuggly-warm night's sleep!
You simply fluff it out and spread the topper across your mattress.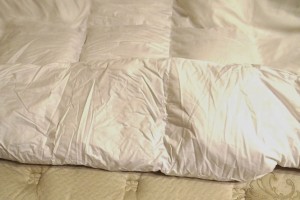 Then cover with sheet to protect the topper and you'll be ready for some very sleep dreams!
The best part?  All of this indulgence does not come with an exorbitant price. As DownLinens procures its own down and manufactures all its own products, they are able to significantly beat specialty bedding boutique prices. Available in twin, twin XL, full, queen, king and California king sizes, the Luxury Feather Bed retail pricing currently begins at only $99.99.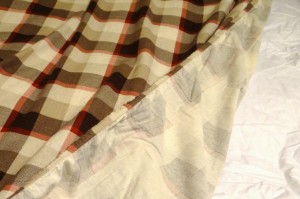 I also love that the down used in DownLinen products is allergen free and that down and feathers are naturally "green" products. Our 'lil dreamer is surrounded in plush luxury with sustainable products that should last a lifetime.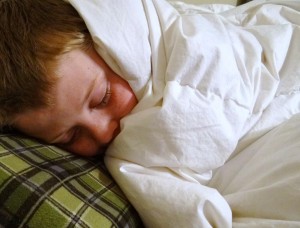 Product reviewed and supporting content for this post was sourced from DownLinens, online resources and family traditions. All thoughts and opinions are solely that of Rural Mom.