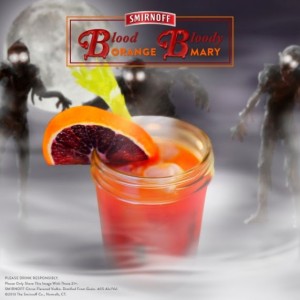 When Halloween rolls around, it's fun to get in on all of the festivities with some fun seasonally-themed spirits that are both spooky and delicious!  Thanks to our friends at Smirnoff, we have some delightfully ghoulish cocktail recipes to share.
The Vampire Delight's utilizes one of Smirnoff's newest flavors, SMIRNOFF Wild Honey Flavored Vodka, and the Blood Orange Bloody Mary, features SMIRNOFF Citrus Flavored Vodka.
They are sure to be the best trick or treat goodies for your Halloween celebrations!
Blood Orange Bloody Mary
Serves 6
· 8 oz. SMIRNOFF Citrus Flavored Vodka (1.5 oz per serving)
· 4 cups (32oz) bottled tomato juice
· 3/4 cup fresh blood-orange
· 3/4 cup fresh lemon juice
· 1 tbs horseradish
· 1 teaspoon hot sauce
· Freshly ground pepper
· Ice cubes Garnish: blood-orange and tomato wedges, cucumber spears
Whisk together tomato juice, vodka, orange and lemon juices, horseradish, and hot sauce in a large pitcher. Season with salt and pepper. Pour into 6 ice-filled glasses, and garnish each with an orange wedge, a tomato wedge, and cucumber spear.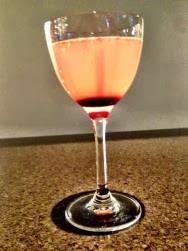 Vampire Delight 
Serves 1
· 1 oz. SMIRNOFF Wild Honey Flavored Vodka
· 1 oz. lemon juice
· 1 oz. apple juice
Place all ingredients in a shaker with ice. Shake and Strain into a martini glass rimmed with creme de cassis Glassware: Martini Glass