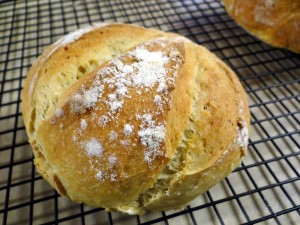 We're relishing in the delightful flavors of fall! Presented by Mami Innovative Media, this is a sponsored
post on behalf of Sears and KitchenAid.  All opinions expressed here are that of Rural Mom.
Pumpkin soup, cinnamon apples, beef barley stew and fresh artisan bread – when the brisk winds kick up the leaves in my fields, these are the savory tastes of autumn I crave.
Despite my love of homemade artisan breads, pizza crusts and fresh rolls, I balked when my husband first suggested purchasing a KitchenAid mixer.  As a sustainable living-hearty gal, I mean really, what could that machine do that I couldn't accomplish by hand?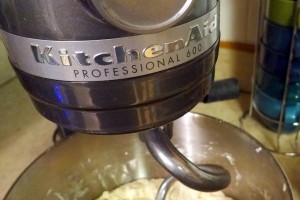 Turns out, making the perfect dough is what that dag-nabbit machine could do faster than I ever dreamed possible.  In fact, it makes all my baking endeavors a literal breeze… it even mixes bourbon into my holiday fudge with ease (and if you've ever tried doing that by hand, you will totally get how much I appreciate this sturdy, handy, trusty tool in my kitchen.)
Now, I had to admit to my rural hubby that this was, indeed, one of his more brilliant kitchen gadget purchases.  Hard to argue with a lovely machine that helps you put bread on the table faster, giving you more time to savor each morsel and sop up every stitch of soup on a cool autumn day.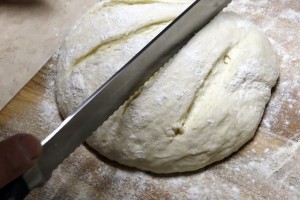 This year, fall is ushering in a new treat to savor in our kitchens,  If you're craving a sweet deal, the KitchenAid Savor the Savings Event is dishing up to a $1000 prepaid card via mail when you purchase select KitchenAid major appliances.
Have you been dreaming of a new oven to bake your artisan loaves?  A new coffee maker for some pumpkin spice lattes?  Or how about a new dishwasher to help keep your baking aftermath tidy and clean?
Right in time for whipping up your favorite fall treats and holiday meals, you can give your kitchen a much-needed upgrade and pocket major savings in the process.  That's savory bread for your pocket and for your table!
Find out more about the KitchenAid Savor the Savings Event at http://bit.ly/1bk0aqp
What's first on your KitchenAid appliance wish list?