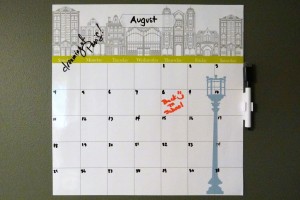 Our summer travels gave my children a gift I didn't expect, they have a new-found thirst for knowledge about other cultures and an excitement to explore the world.
While we simply cannot pick up and embark on a world-wide tour of the continents, I can encourage their curiosity through the exploration of educational tools like travel books, maps, videos and even our home decor. Giving them hands-on, colorful travel-related purposeful items to use around our home adds a whole new level of keeping the journey alive!
One item I added to our walls at home to help with curiosity and geography was a full size wall map, another is the Global Trotter Organization Kit from Wall Pops.  In addition to keeping us on track with all school activities, the kit adds flair and visual interest to our walls while offering daily visual prompts for world travel discussions.

Wall Pops is a an affordable, premier line of peel-and-stick wall art from Brewster Home Fashions.  Their recently launched back to school line of wall art is designed to keep your family on schedule and your home full of eye-catching decor. Peel-and-stick, re-positionable and totally removable super-sized novelty dry erase message boards, cork boards and calendars provide ample writing space in fun designs that are perfect for placement in kitchens, home offices, dorm room doors or refrigerators.
In addition to organization kit products with global designs, there are tropical, vintage and floral styles available.  The Wall Pops Back To School product line also includes fresh dry-erase designs, trendy wall art decals & inspiring wall quotes. With mustaches, flowers, forest foliage, city skylines and birds in beautiful vintage cages, there's something to suit every home or dorm room fashion preference.
I love that Wall Pops don't damage our walls like nails and tape do.  They are durable and easily removeable and repositionable.  Makes it super easy to refresh your decor with zero hassle.
To discover the world of Wall Pops for your back to school home organizing and decorating needs, visit http://www.wallpops.com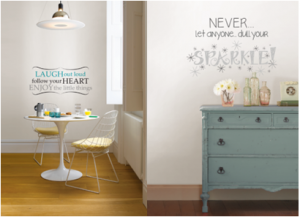 Special thanks to the creative folks at Wall Pops for providing sample product for review.  All thoughts and opinions are solely that of Rural Mom.