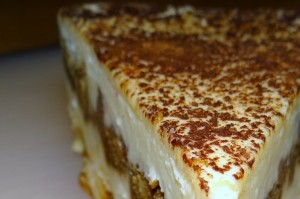 Miss Nini's Italian Tiramisu Cheesecake
I received Miss NiNi's products for the purpose of this review.  This post was made possible by Mom Spark Media.  Thoughts are my own.
Cheesecake is my favorite dessert.  I've certainly made my share of tasty variations, but none so delectable as those made by a cheesecake wizard like Miss Nini.  There's simply no substitute for award-winning talent and experience… plus it's a real treat to simply sit back and let a master prepare the amazing goodness and all you have to do is click a few buttons to have it fresh-shipped straight to your door.
The first thing that impressed me about Miss Nini's is the care that is taken in packaging.  You can tell a lot about a company from the way they choose to package and present their product.  From the custom fit cooler to the dry ice and padding, Miss Nini's Fine Desserts takes great care in ensuring your cheesecake arrives in good order.  Despite the long trip down our country roads, the special sampler pack I received arrived perfectly chilled, fresh, and in perfect condition.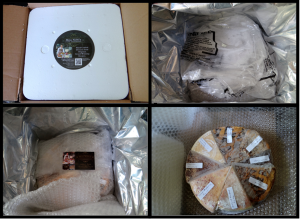 The packaging didn't stay intact long though, because really, could you resist taking a bite?
It took effort not to dig in to sample each flavor before photographing and I took care to do so before my family discovered the delivery.  It's a good thing I did, too, as they didn't last long once they were! I certainly don't blame them as each piece of cheesecake has impressive height, aroma, detail and utterly amazing taste and texture. Truly irresistible!
The secret to these incredible cheesecakes is really no secret- each of Miss NiNi's Fine Desserts has been perfected through decades of refining.  Miss Nini has combined the knowledge and tradition passed down from her mother with a creativity and flair that has earned her the reputation for excellence. Each dessert has only the finest ingredients including fresh creamery butter, golden brown sugar, and the purest of extracts.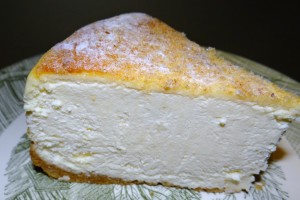 Miss Nini's Best of the Best Lemon Cheesecake
The rich goodness of each cheesecake is difficult to adequately convey but words like scrumptious, luscious and decadent come pretty close.
My favorites of the sampling were the Italian Tiramisu, which bears a delightful resemblance to the traditional dessert, and the Pumpkin Praline, which is a fabulous holiday or any-time dessert with a divine, crunchy praline topping.
Rural Dad and sons, chocolate-lovers that they are, agreed that Caramel Chocolate Chunk and Velvet Fudge were their favorites.
The one thing we all agreed on is we'd love to have more!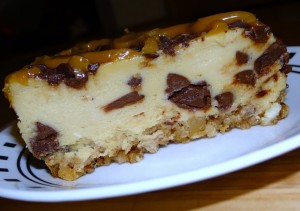 Miss Nini's Caramel Chocolate Chunk Cheesecake
For more information and to purchase Miss Nini's Fine Desserts, visit  http://missnini.com

To chat with Miss Nini and fans, connect on Twitter @MissNiniDessert and Facebook. 


I received Miss NiNi's products for the purpose of this review.  This post was made possible by Mom Spark Media.  Thoughts are my own.