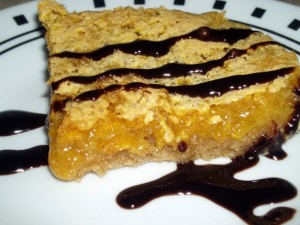 We're still in the season of the Valencia orange, one of my favorite citrus varieties, so per usual, I purchased too many and still had older oranges in my fridge to use up.
Rather than eating several oranges a day to ensure they don't spoil, I love to come up with creative ways to enjoy the extras.  As I had a coffee date at my neighbor's on the calendar, baking was in order!
Always one to experiment, I came up with a whole wheat orange bar recipe using a hodge-podge of ideas from other bar recipes I've made in the past. When finished, I added a little dark chocolate drizzle to serve for dessert for my family- divine! – and the rest of the bars made their way to my neighbor's home.
Ingredients:
2 cups whole wheat pastry flour, for crust (you can use standard all-purpose whole wheat flour, too, but I prefer the texture of the pastry flour for sweet baked goods.)
1/4 cup whole wheat pastry flour, for orange topping
1 cup butter
1 cup sugar
1/2 cup confectioners sugar
1/2 tsp baking powder
4 eggs
3 small or 2 medium size oranges
Directions: 
Preheat oven to 350 degrees.
In a large mixing bowl, add 2 cups of whole wheat flour and confectioners sugar.  Using a pastry cutter, cut in butter until well mixed and crumbed.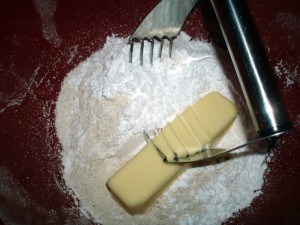 Grease a 13 x 9 inch baking pan.  Spread crust mixture evenly into baking pan and gently press down.  Redistribute crust crumbles as necessary to ensure an even crust.  Bake for 15-20 minutes.  Crust should be lightly browned.
While crust is baking, zest the skin of the oranges with a grater, collecting the zest in a small bowl.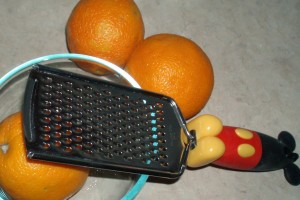 Cut the oranges in half and juice the oranges into a small bowl or measuring cup.  Aim for a 1/2 cup of juice.  (Enjoy eating the remnants of the oranges as you bake!) Alternatively, if you have a juicer, use it to juice- I like the hand juicing method as there's relatively little clean-up.
Tip: Pinch the edges of the orange half to juice (as pictured,) rotating the orange several times, rather than squeezing from the center  This keeps the pulp of the orange to the inside and generally produces more quickly with minimal effort.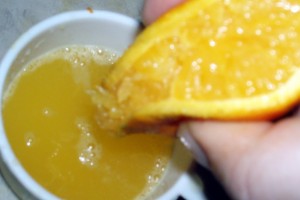 In a large mixing bowl, add sugar, eggs, orange juice, 1/4 cup of whole wheat flour, baking powder and orange zest.  Whisk together until fully mixed.
When crust is finished baking, remove from oven and set on a hot plate.  Pour orange juice mixture evenly over the hot crust.  Return to over and bake 20-25 minutes.  Topping should be set and form a crust that should be lightly browned (as pictured.)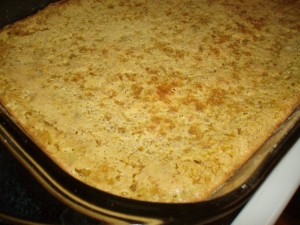 Remove bars from oven and cool on a baking rack.
When cooled, cut bars and enjoy!  Refrigerate remaining bars.
If desired, for entertaining or for a delicious taste combination, you can create a quick dark chocolate drizzle by heating 1/4 cup of dark chocolate baking chips and 2 tablespoons of milk in a small saucepan over a low heat until melted.  When melted, drizzle over the bars and serve.