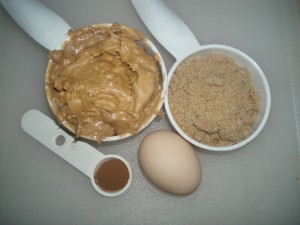 Until I picked up a copy of 4 Ingredients Gluten-Free: More Than 400 New and Exciting Recipes All Made with 4 or Fewer Ingredients and All Gluten-Free! I had no idea I could pull together so many simple gluten-free recipes with ingredients I already had in my home.
For example, the peanut butter cookies I made used crunchy peanut butter, brown sugar, cinnamon, and only one of my farm fresh eggs. Whipped together and baked for a ten minutes, they produced a delicious soft cookie with a crispy crust, perfect for accompanying a lunch sandwich or a quick indulgence in a wholesome snack.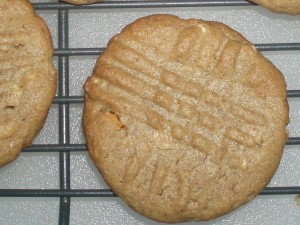 We're not a completely gluten-free household, but I love incorporating simplicity and natural ingredients of many gluten-free recipes. With 4 Ingredients Gluten-Free, incorporating more into weekly meals will be super easy.
The cookbook includes step-by-step directions for cooking up gluten-free Condiments and Dips, Appetizers, Breakfasts, Sides, Dinners, Desserts, Drinks, and Kid-Friendly Dishes. Absolutely a little bit of something for everyone.
Thumbs up for this innovative and handy cookbook. It's certainly found a good home on our country bookshelf!
4 Ingredients Gluten-Free can be found on Amazon or at your local bookseller.
Disclosure: I received a copy of 4 Ingredients Gluten-Free for review purposes. All thoughts and opinions are solely that of Rural Mom.